A tiny six-week-old kitten owes his life to a CFB Borden Air Force technologist named Shawn Matchett.
Just after the Battle of York parade April 27, Matchett spotted a kitten running onto the street. "He came flying out into the middle of the road. A (City of Toronto) maintenance truck stopped and the cat ran under the truck. I climbed under the truck. He had gotten up into the shocks of the truck behind the back wheel. I got him down and didn't see his injury at first. He clung right to me and was scared. He smelled like garbage and was really dirty," Shawn recalled.
Shawn realized the kitten had a badly injured leg and he knew he couldn't just leave him there. He took the kitten to a local vet clinic where they suggested the kitten's right-rear leg be amputated in order to save his life.
"This guy was so young and had such a life ahead of him, so I said go ahead. When I saw him, it was shocking."
Matchett paid for the $500 surgery took the kitten with him. When he stopped at PetSmart to pick up some supplies, he came across two Street Cats volunteers who saw the kitten's condition and offered to help the kitten recuperate. "...now little BRAVO is safe in our care. We've named him ALPHA BRAVO as Shawn is a member of the Canadian Forces & we think the name is a fitting tribute to that fact," Street Cats wrote.
"It's amazing how strong he (Bravo) is," he added.
Shawn Matchett saves a tiny 3-legged kitten. He is named Alpha Bravo.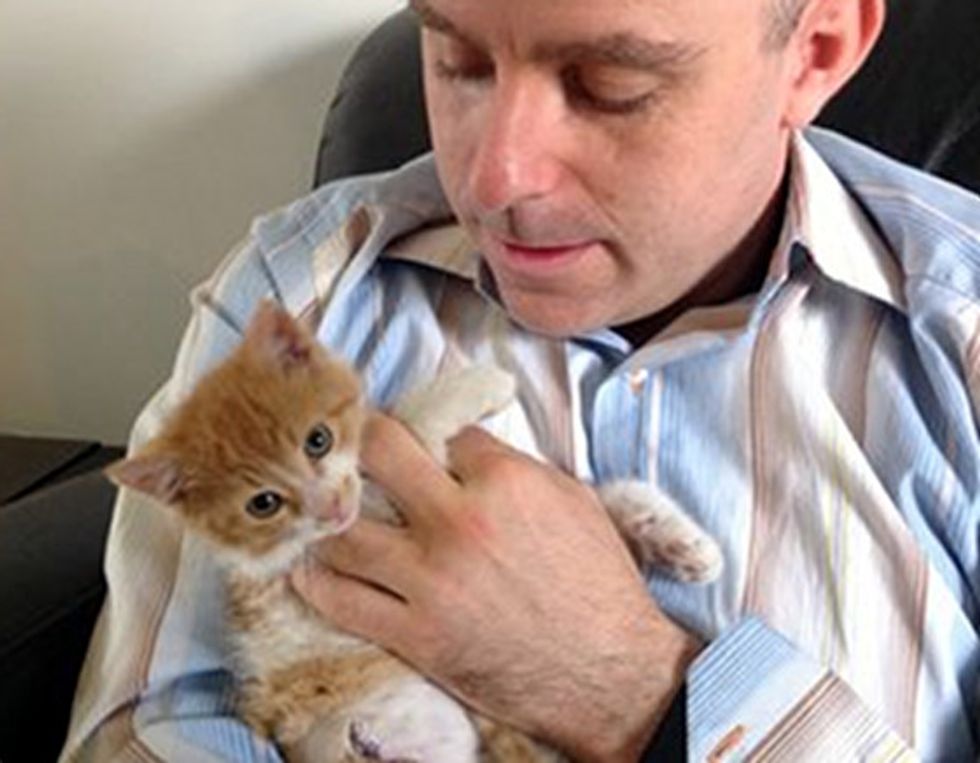 Source: simcoe.