A boy scout discovered a cat that survived in the wreckage of a house that was hit by Moore Tornado.
Justin Hulmerangel helped pass out donated items and helped with the search and clean up efforts. While he was searching in the rubble of Jo Humann's home, he came across a cat in a litter box under a table.
"I thought maybe she was scared and went to her kitty litter box, so I decided to pull it out. I figured after six days, he was gone. But he started to move and we dug him out," Justin said.
The 13 year-old cat, Egor, was missing for six days and was presumed lost in the rubble until Justin saved his life.
They took Egor to the Oklahoma Department of Agriculture Food and Forestry's pet triage center to get help. The kitty was eventually transported to the Oklahoma State University College of Veterinary Health Sciences Teaching Hospital in Stillwater to receive medical help.
Dr. Danielle Dugat who has cared for Egor said moisture from rain saved the little feline. "Honestly, he looked good despite the fact he was dehydrated. He was still looking around and was very bright but very weak."
"Our family is complete. Egor our 13 year old cat was found after 6 days of being trapped in the ruins of our home from the tornado. Thank you for taking care of him during his time of need. God Bless you all," Jo wrote to Oklahoma Department of Agriculture, Food and Forestry.
Jo Humann holds Egor, the 13-year-old cat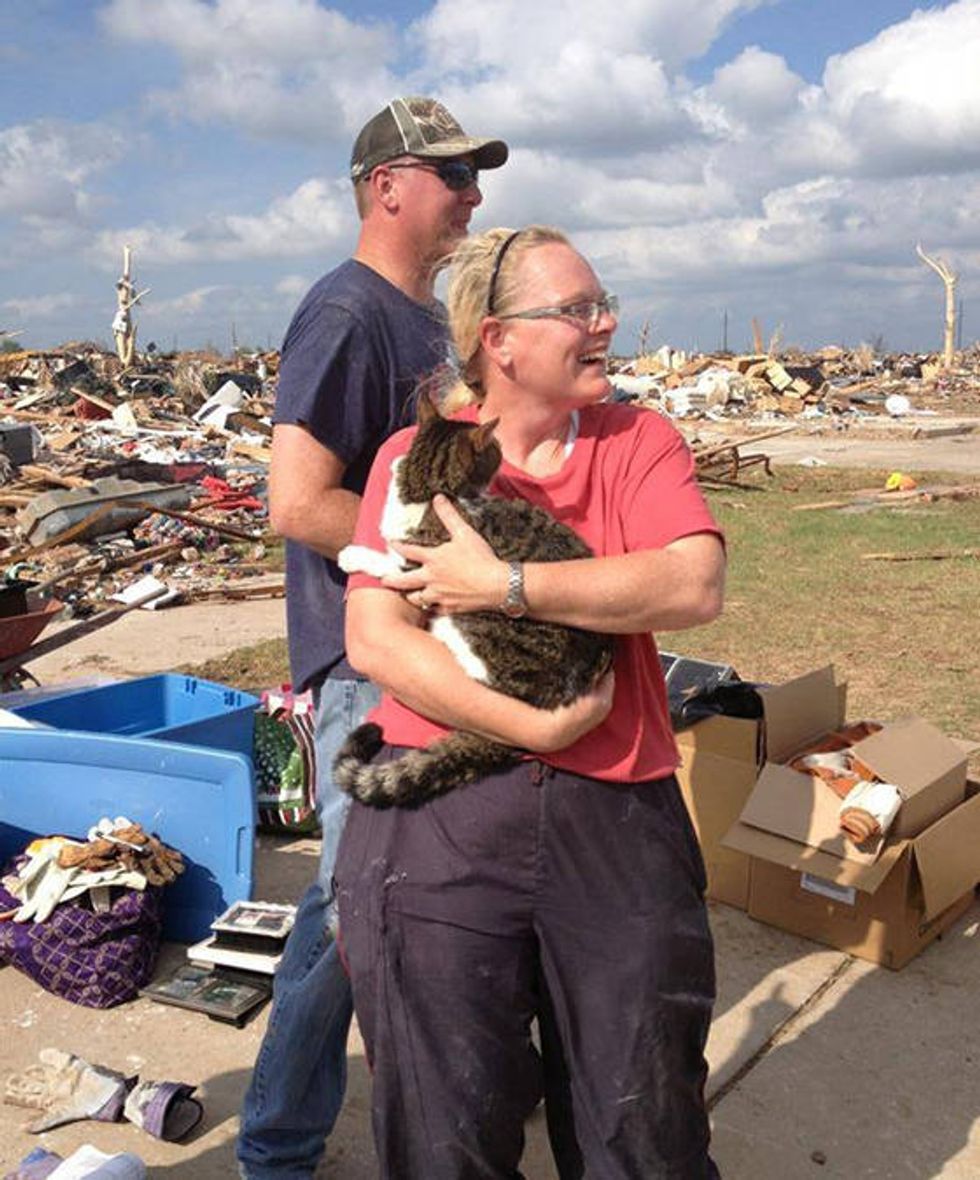 Boy Scout Justin Hulme Rangel found the cat in the rubble of Jo's tornado-ravaged home in Moore, Oklahoma.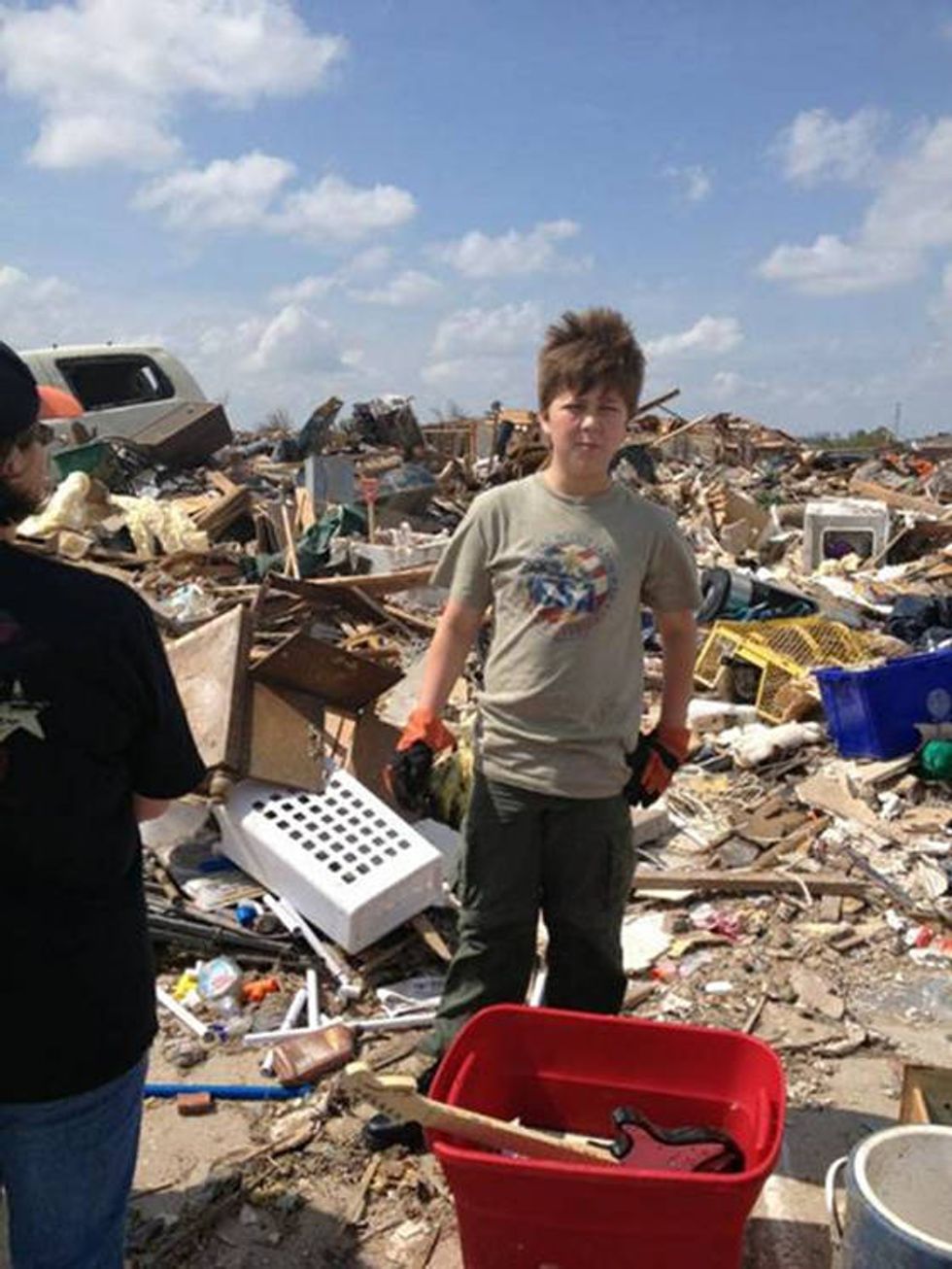 Happy reunion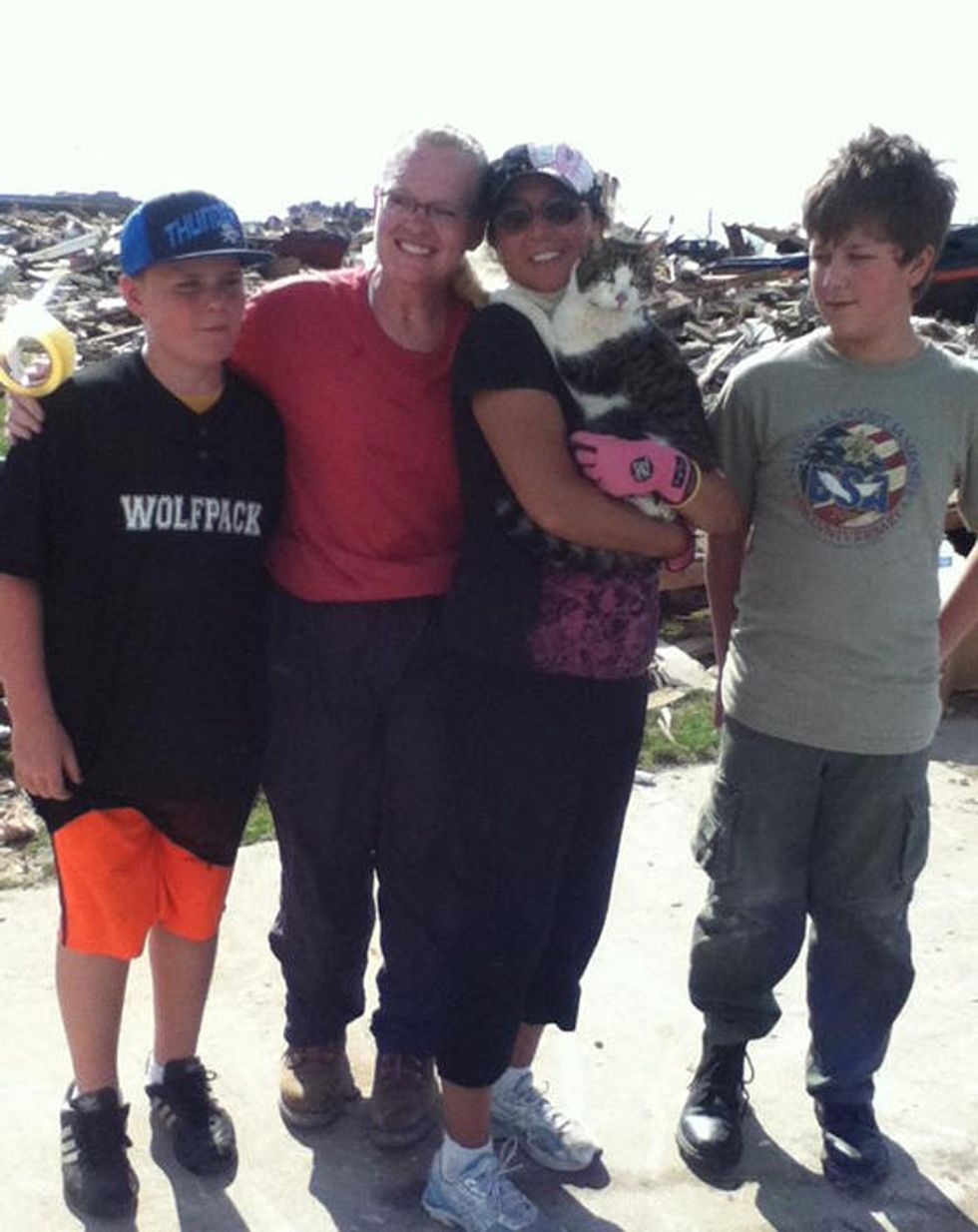 Photos via Oklahoma Department of Agriculture, Food and Forestry and Circle Ten Council.