Gizmo the cat has got a bunny now who likes to follow him around. Just one day after Clover the bun met her feline friend Gizmo, she started tagging around him like glue.
"Clover the bunny thinks that Gizmo is her mom. So adorable!" Leslie Hayes wrote. Bunny thinks Gizmo the cat is her mom because he has the same coloring
She follows her 'mom' around the house and even tries to snuggle under his tummy.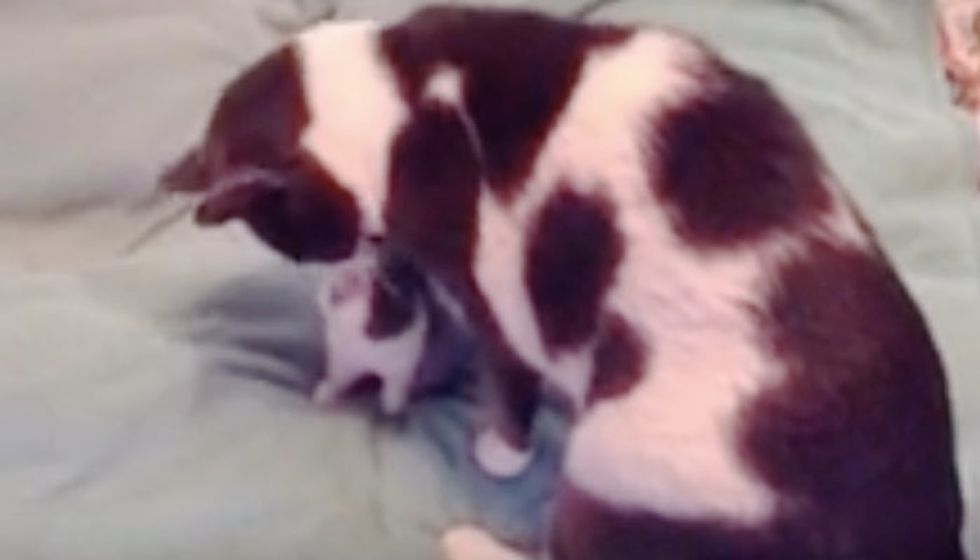 Watch the full video here: