Cashew is a three week old kitten abandoned at a PetSmart, but now he's abandoned no more!
"Someone dropped him off at Petsmart Friday night and I couldn't leave him there. He was COVERED in fleas, his fur matted with filth, and had an issue with his right eye. He didn't cry when I held him, so I ended up holding him all night," Cashew's rescuer wrote via imgur.
The poor little guy was in need of help and a lot of love. A good Samaritan spotted him at a PetSmart and knew immediately that she had to save him.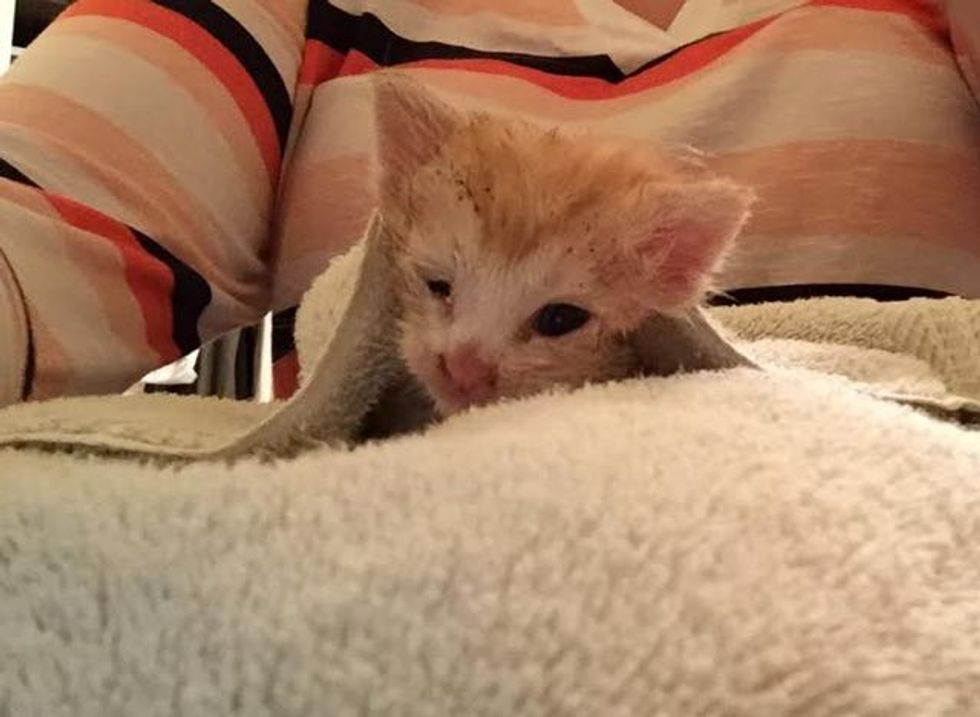 Soon Cashew found himself in a place he calls home. "He's the awesome one for coming into our lives. Since I've never hand-raised a kitten before, my vet and I are texting constantly. She said his blood work wouldn't be conclusive until he was 12 weeks old. (crazy, right??) When she saw him on Saturday, she gave him a bath, de-worming, and some medication for his eye. Then we spent the next 20 minutes or so picking fleas off his tiny body. When I got home, we removed another 25. But he's super strong and incredibly stubborn, lol. The vet says he's very healthy," she said via reddit.
"What a difference a day makes! After a trip to the vet, serious de-fleaing and a bath, he's a new kitten! As of Sunday night, he is flea free."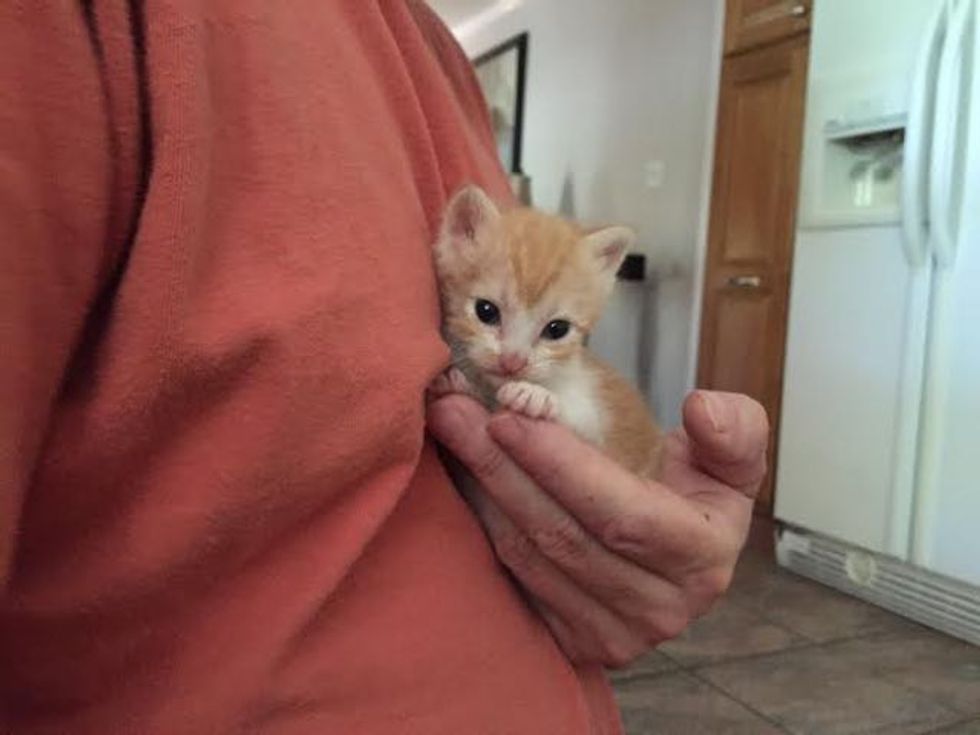 Initially, her husband just wanted to foster the kitten since they already have another cat, but that quickly changed. "He was adamant about not keeping another cat, and just fostering him until he was old enough for adoption. He's come around though. Cashew charmed him like crazy! We now have a second cat. :)"
"At 10pm Saturday night, Cashew decided walking was the best thing ever. He was so weak on Friday he could barely lift his little body. On Sunday, he was grooming himself, studying everything, moving like a champ, and purring like mad."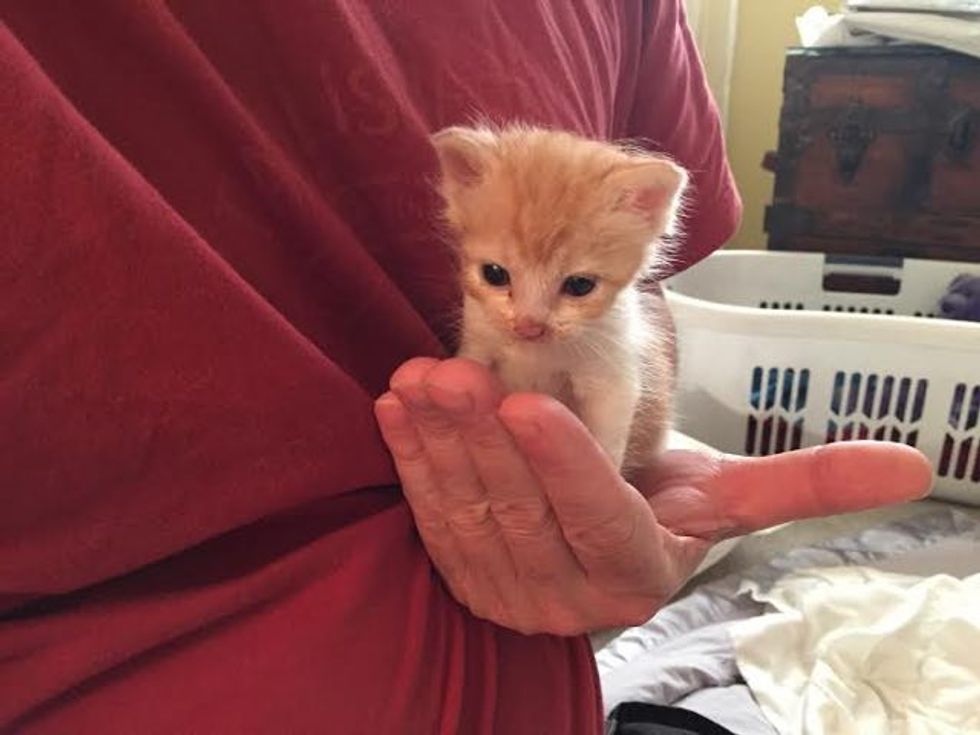 They introduced him to their family dog. "Cashew (cat) really wants to get at the dog. They're both going to have to wait until he's older."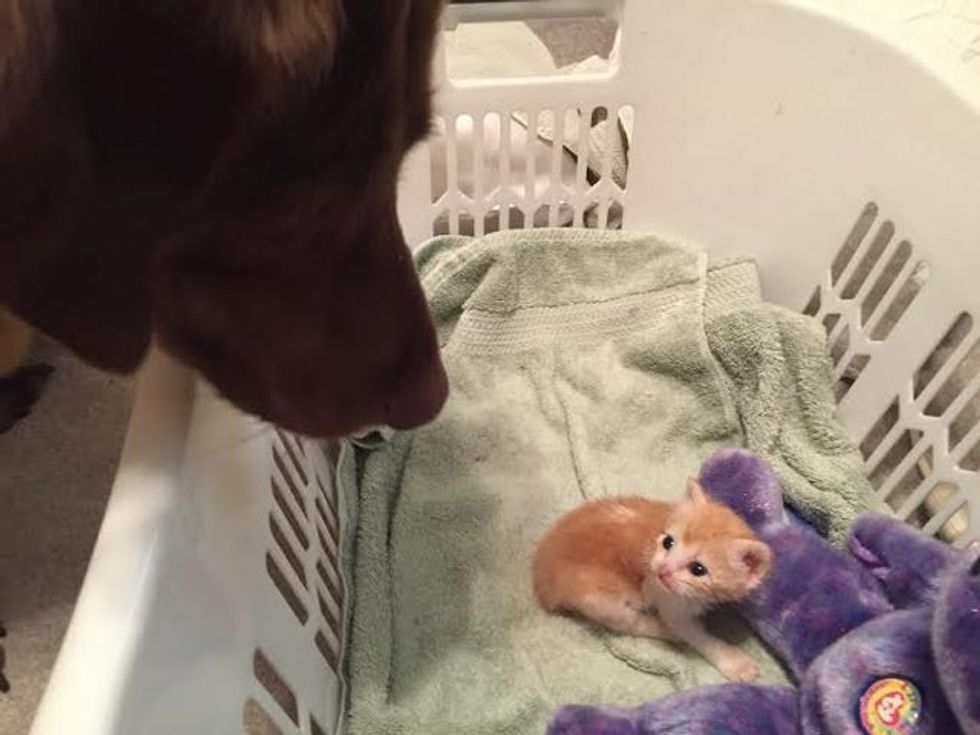 Cashew now has a cuddle buddy, Teddy!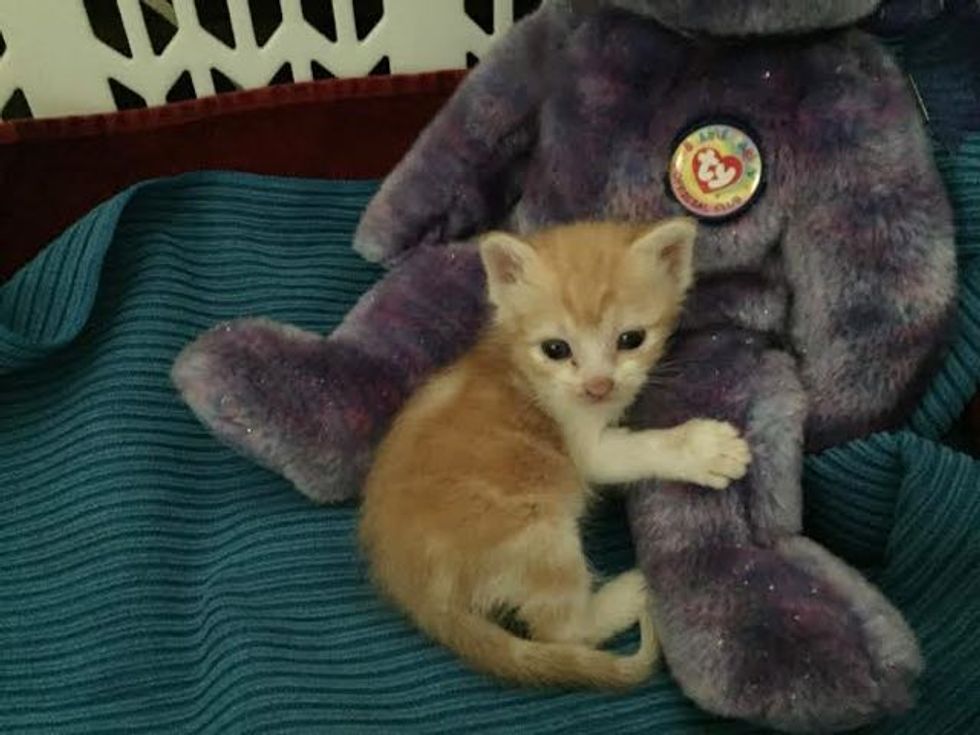 "Look how big he's getting after just 4 nights!! All he does is coo, purr, romp, eat, and poo. His favorite thing to do is bite ears and noses. He started 'running' and playing Tuesday night."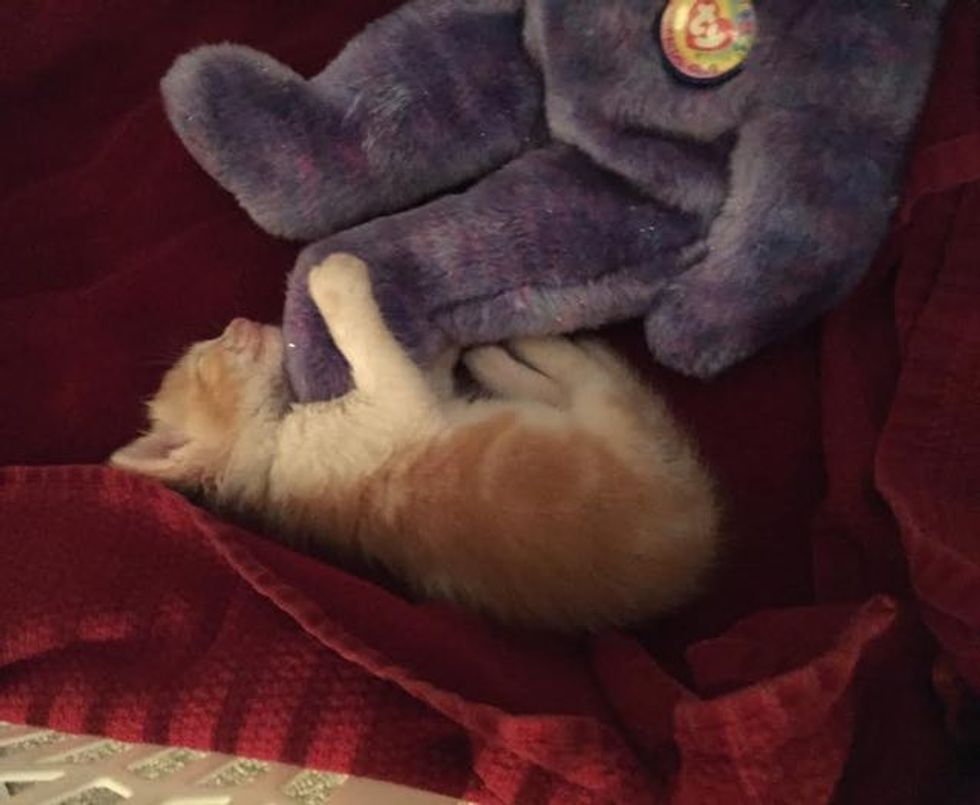 Update: Cashew, taking over his humans' bed :)