After a month of fostering, Casper and Tigger were ready to be up for adoption, but their foster parents were not. These two little ones have crept into Alexandra and her husband's hearts that they simply can't part with them. "We fostered Casper & Tigger for a month and when it came time to put them up for adoption we couldn't give them up. They are part of the family now!" says Alexandra.
The couple will continue their foster effort for the Annex Cat Rescue. In fact their new foster just arrived today :).
Casper and Tigger will never part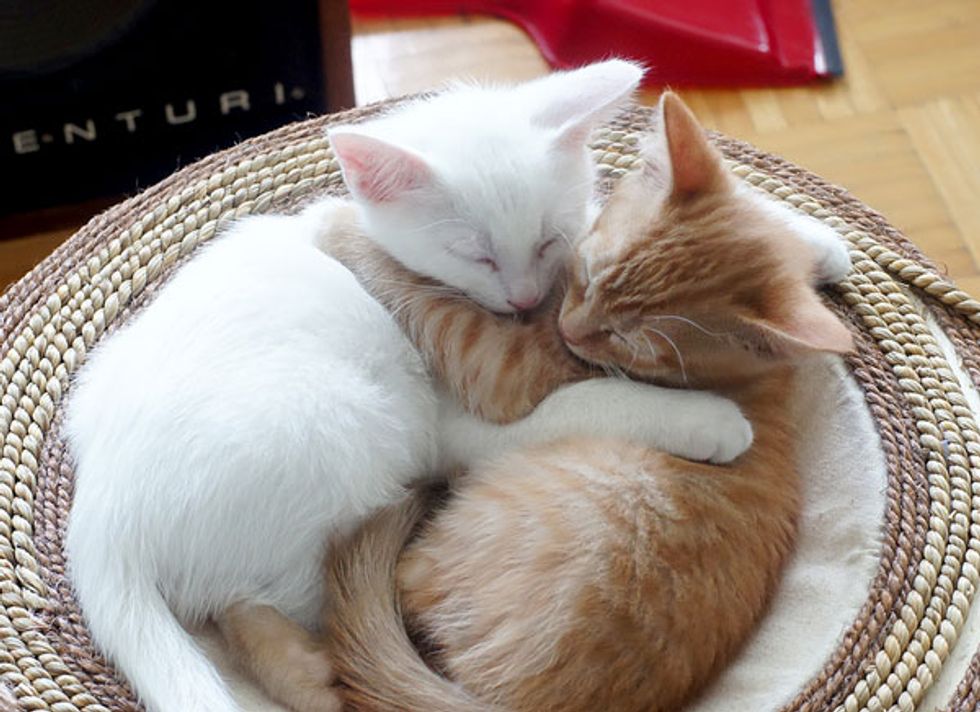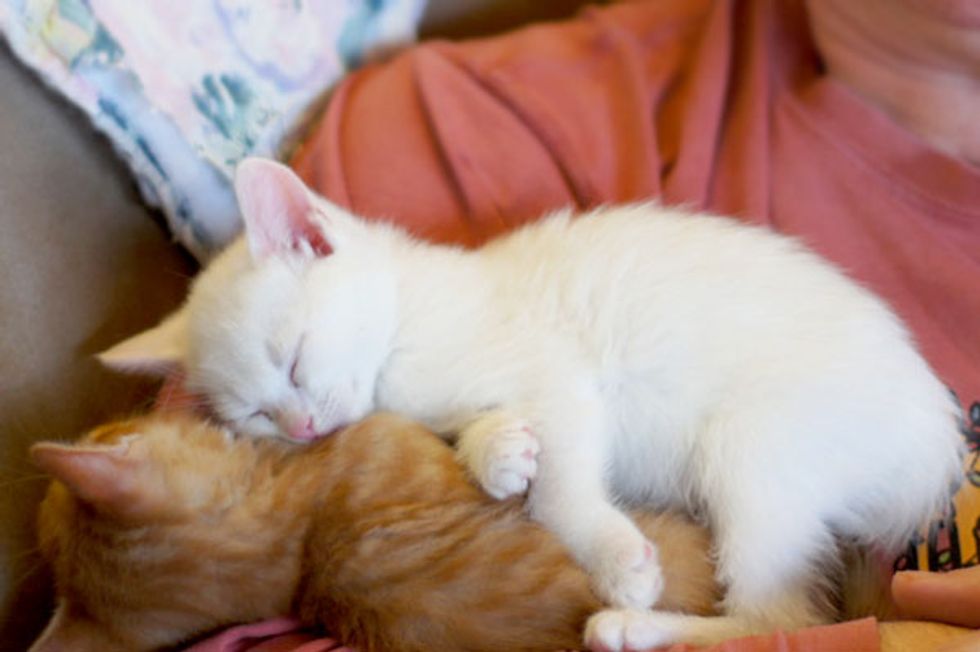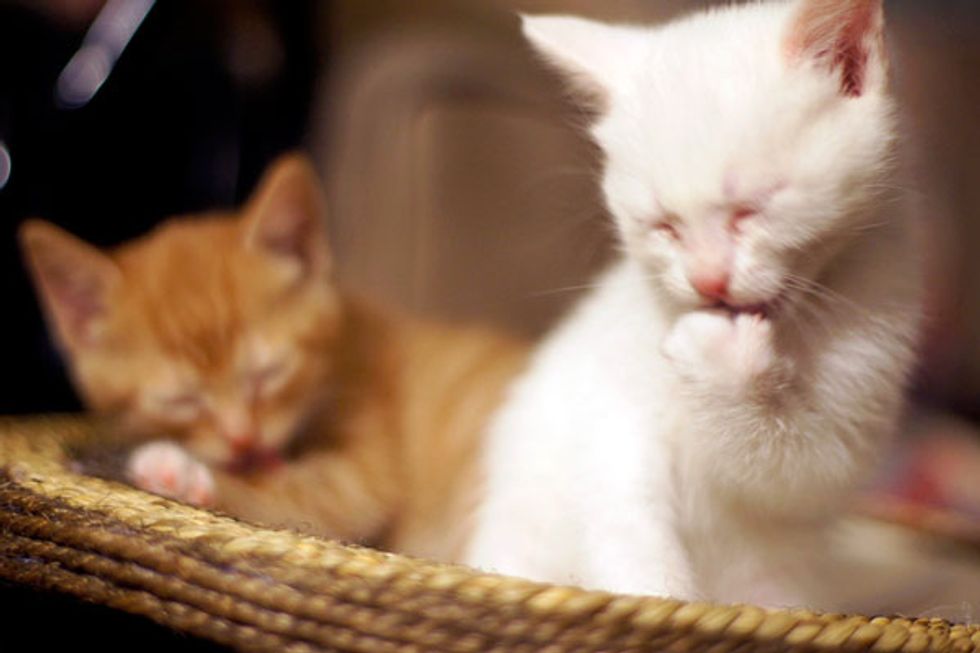 Update: All grown up today!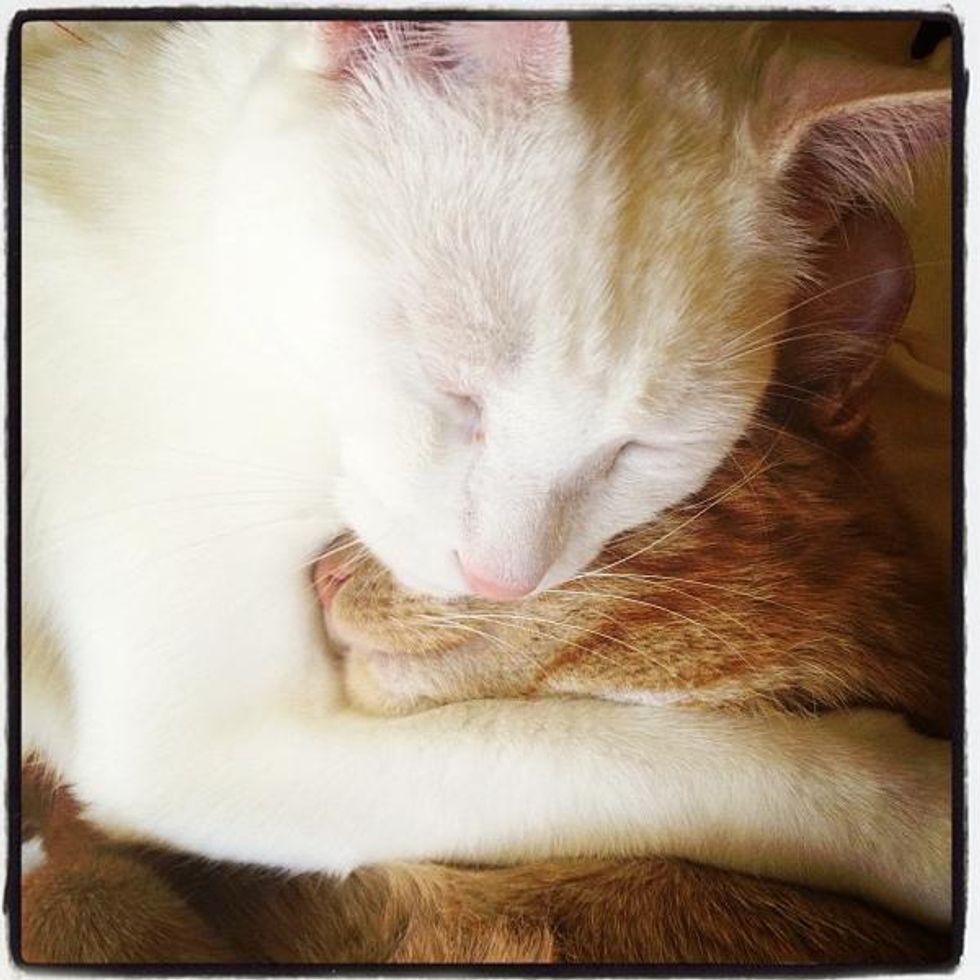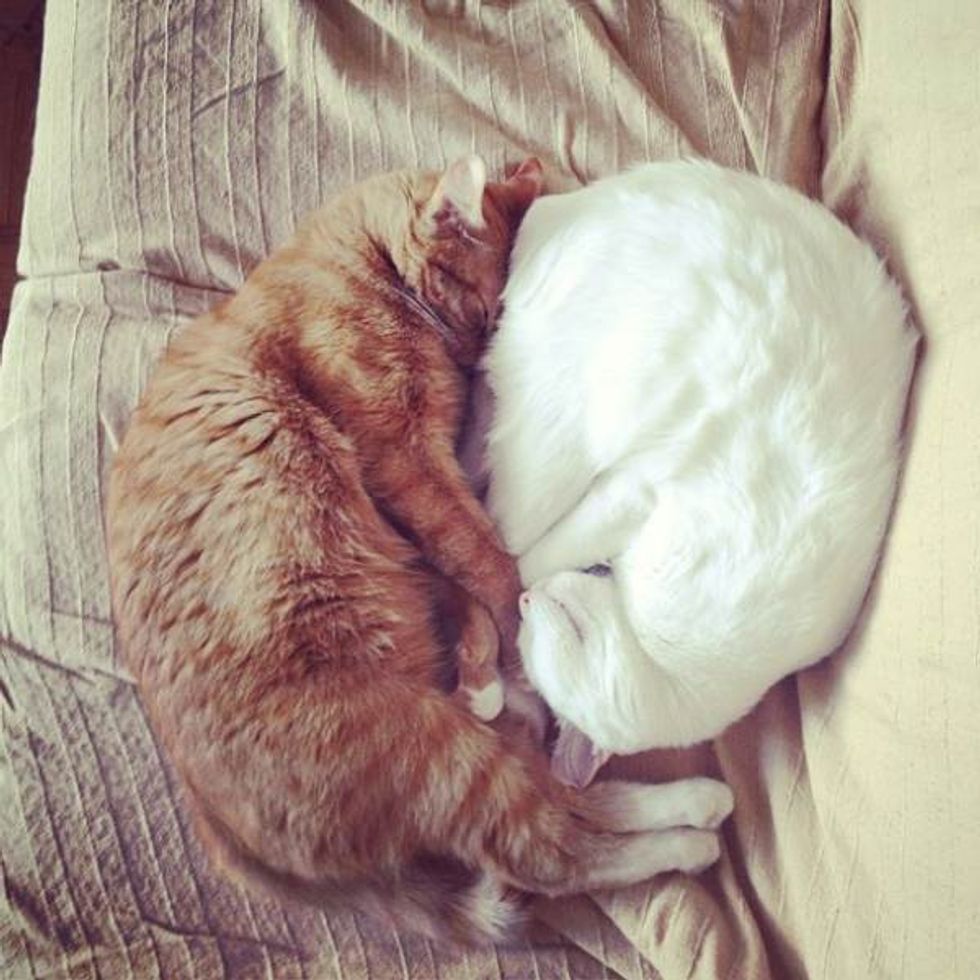 Photos courtesy of Alexandra Guerson (More photos of Casper and Tigger).