They say cats and rodents are natural enemies, but this cat not only doesn't mind a little rodent, she has adopted a weasel and cared for it as her own.
A pregnant cat from Xinjiang Autonomous region in China found a little orphan weasel. "The [weasel] was brought home July 21.... Even after the cat gave birth to a litter of five kittens on July 23, they got along well with each other," reported China Daily.
According to Sina News, when the cat mama was giving birth, she cuddled with the little weasel whenever it bumped into her belly. She never let it out of her sight wherever she went.
Cat mama nursed and cleaned the little weasel the same way she would with her own kittens.  The little weasel played and got along well with the kittens. It might just think it is a kitten itself too.
Cat mama adopts an orphan weasel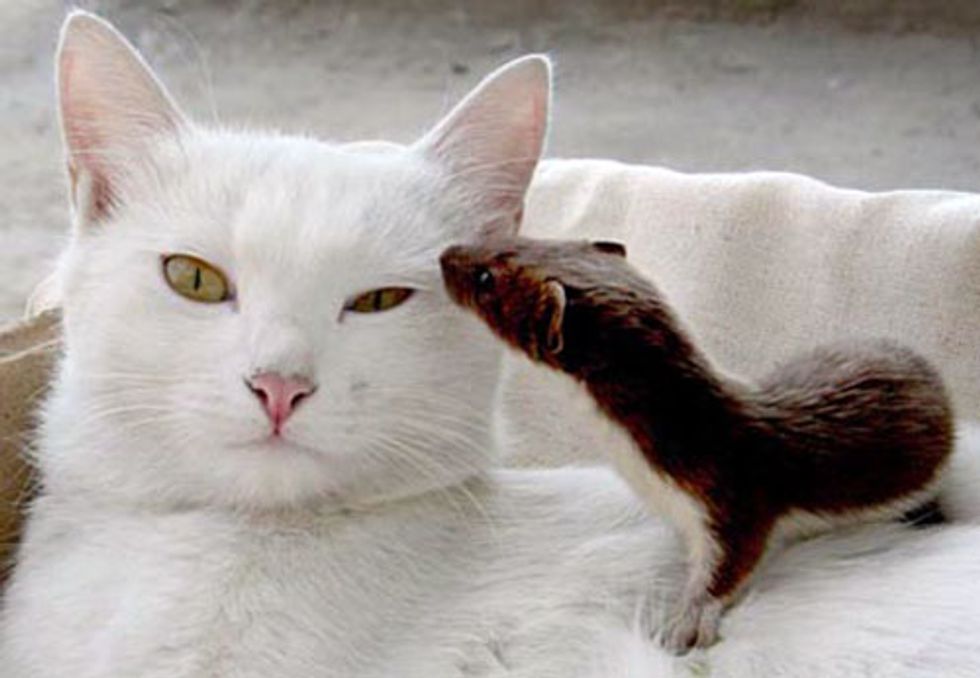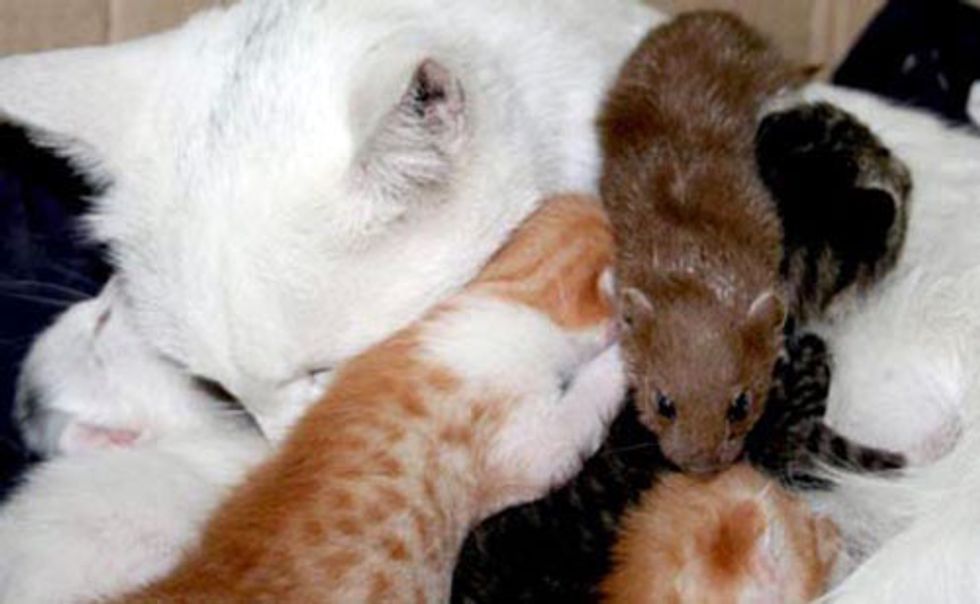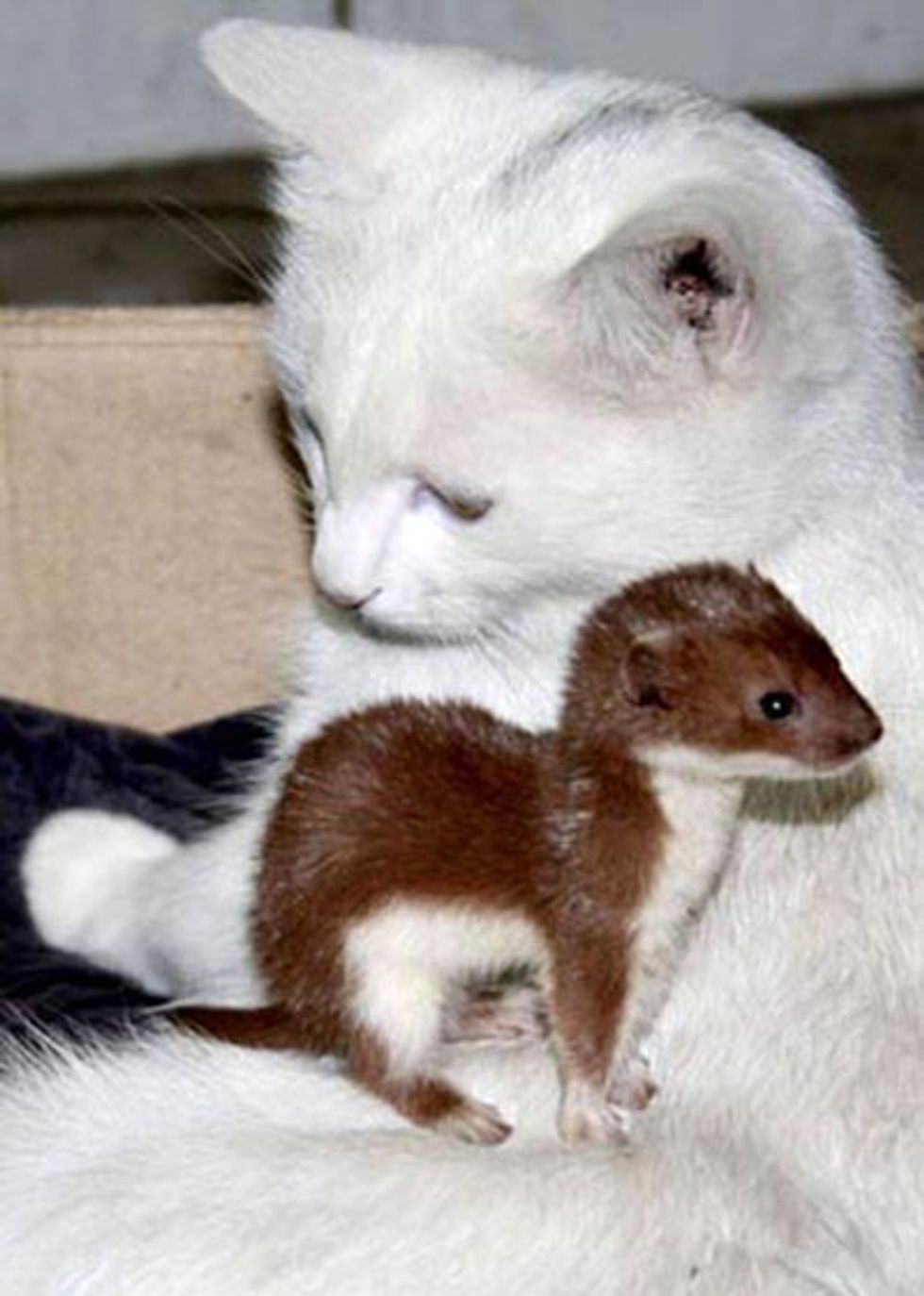 Photos via China Daily, Sina News and Cuteoverload.