Two shelter cats lived in the same cage together for a while until they found their human who was only planning on adopting one, but ended up with two. This is the reason why they can't be separated.
"There two were cagemates at the humane society. I planned on only bringing home one cat, but I couldn't stand to split them up. Now every time I see them together, it makes me smile," said Karlijoy via reddit.
"I look at Leo (the fluffy orange boy) first and liked how cuddly he was, but Leica (gray tabby) won my heart over because she was so playful and full of personality. Seeing them cuddle in their cage tugged at my heartstrings though, and I knew they had to stay together."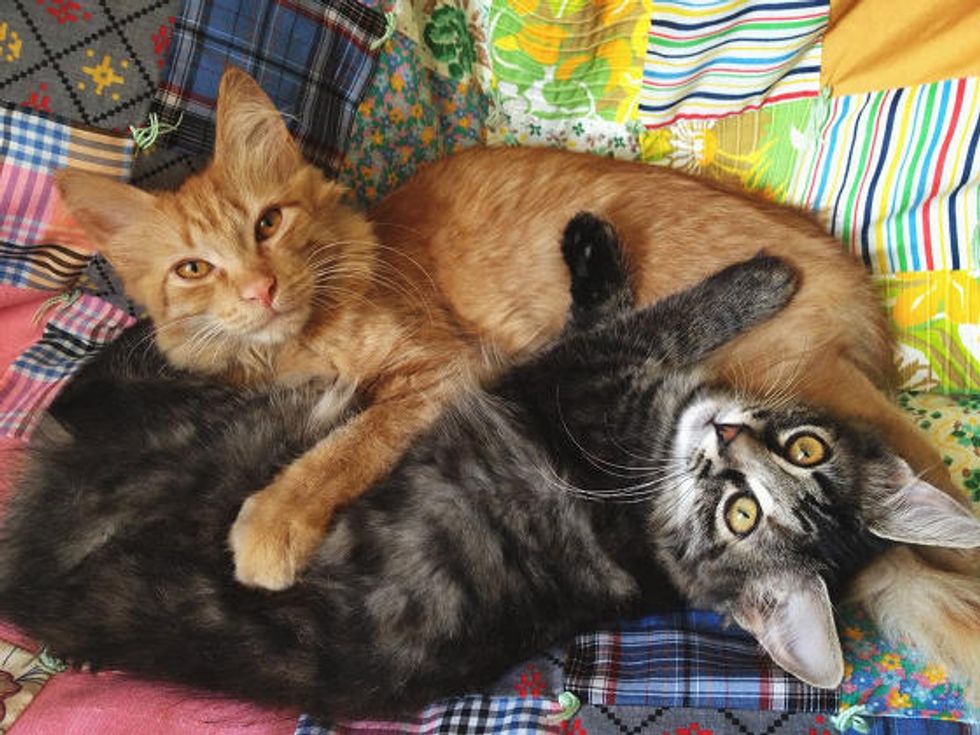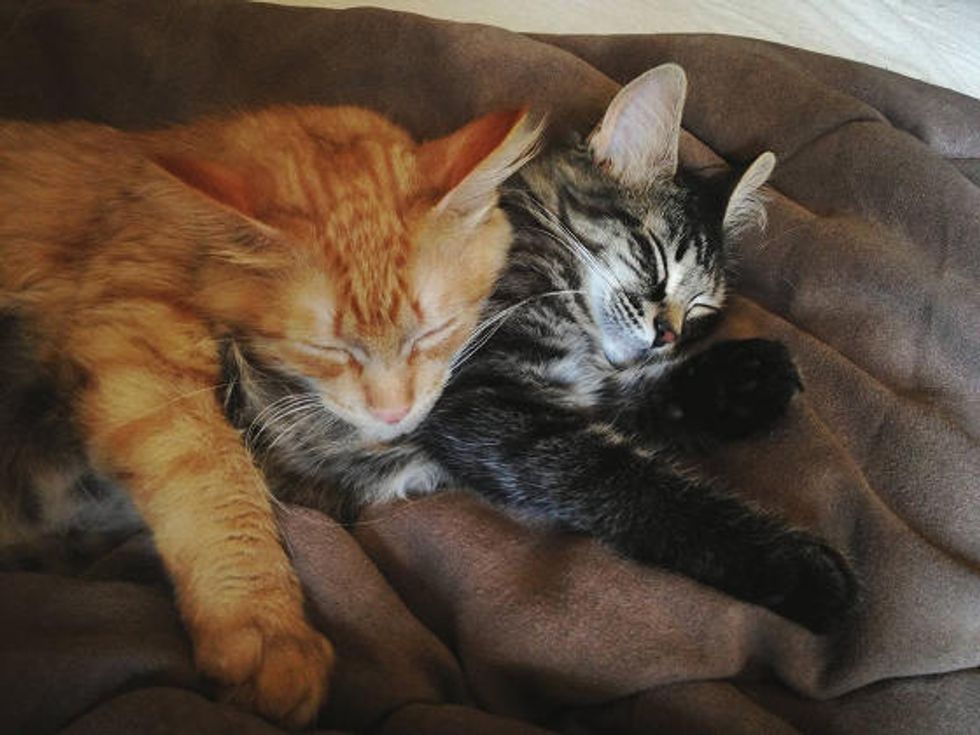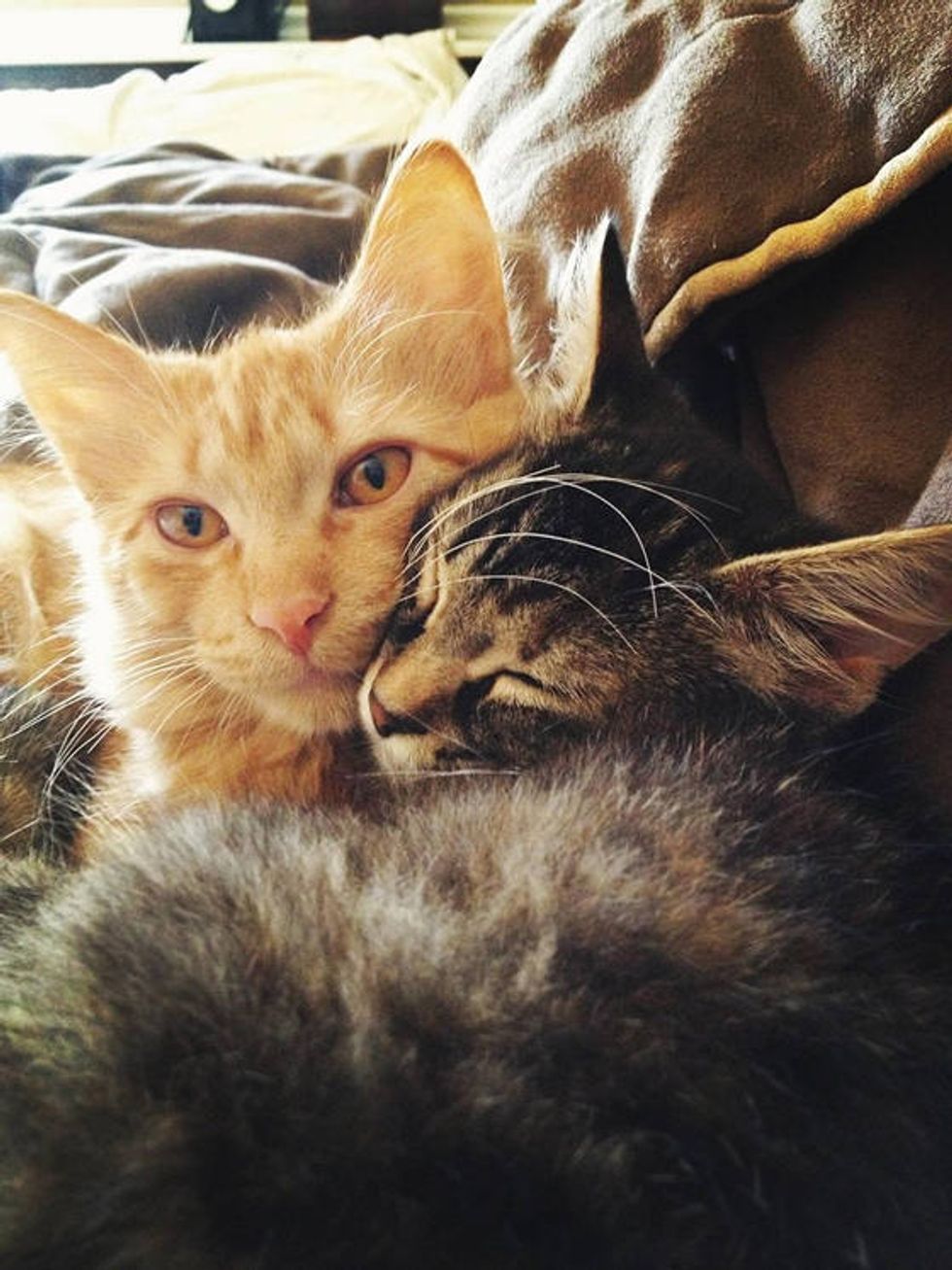 Photos via imgur.