A cat snuggled up to a woman at the shelter and wouldn't let go after years on the streets.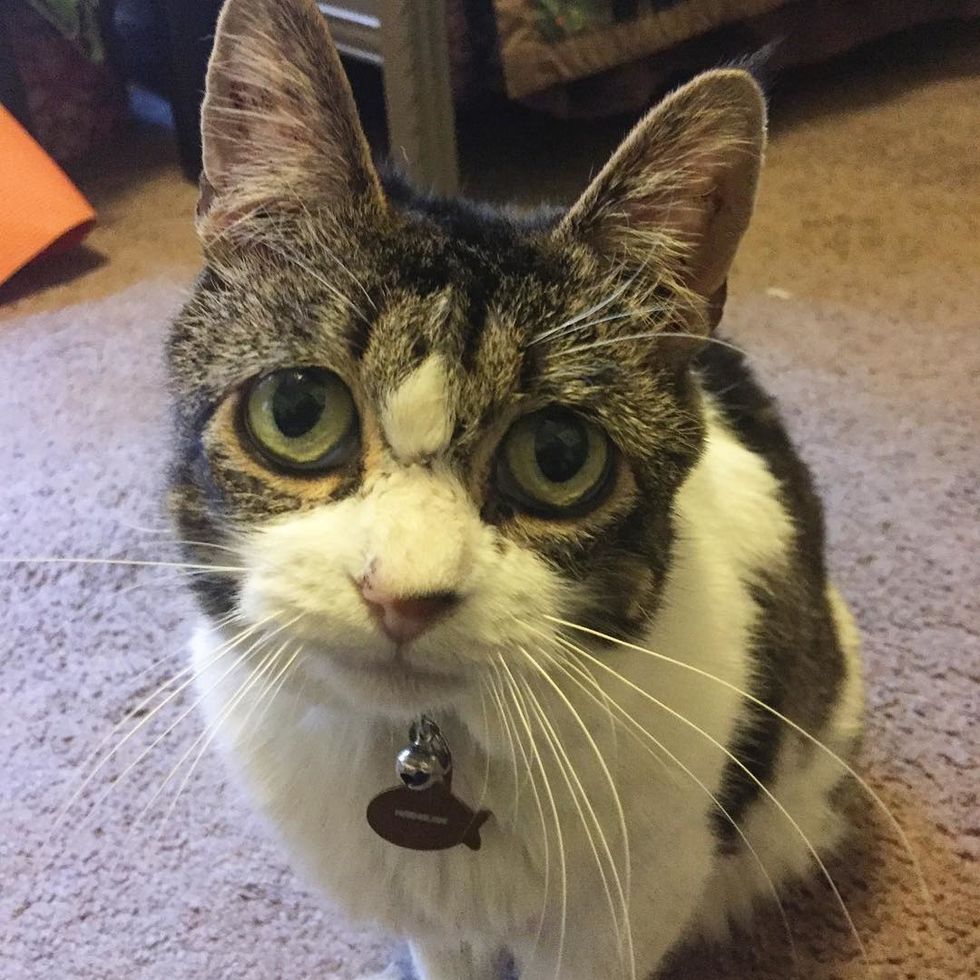 Daisy Austin
Daisy Austin, an adoption coordinator at an animal hospital in West Hollywood, California, helped with an adoption event at South LA Animal Shelter two years ago. She had no intention to take another cat home, or so she thought.

She went into a room that was off limits to the public and her eyes went straight to a cat named Marmie. "She walked up to me and started rubbing her face all over my fingers, purring the whole time," Daisy told Love Meow.
Marmie was found on the streets and taken into the shelter in poor condition. She was emaciated (weighing only 4.5 pounds), had mats all over her coat and was covered in dirt.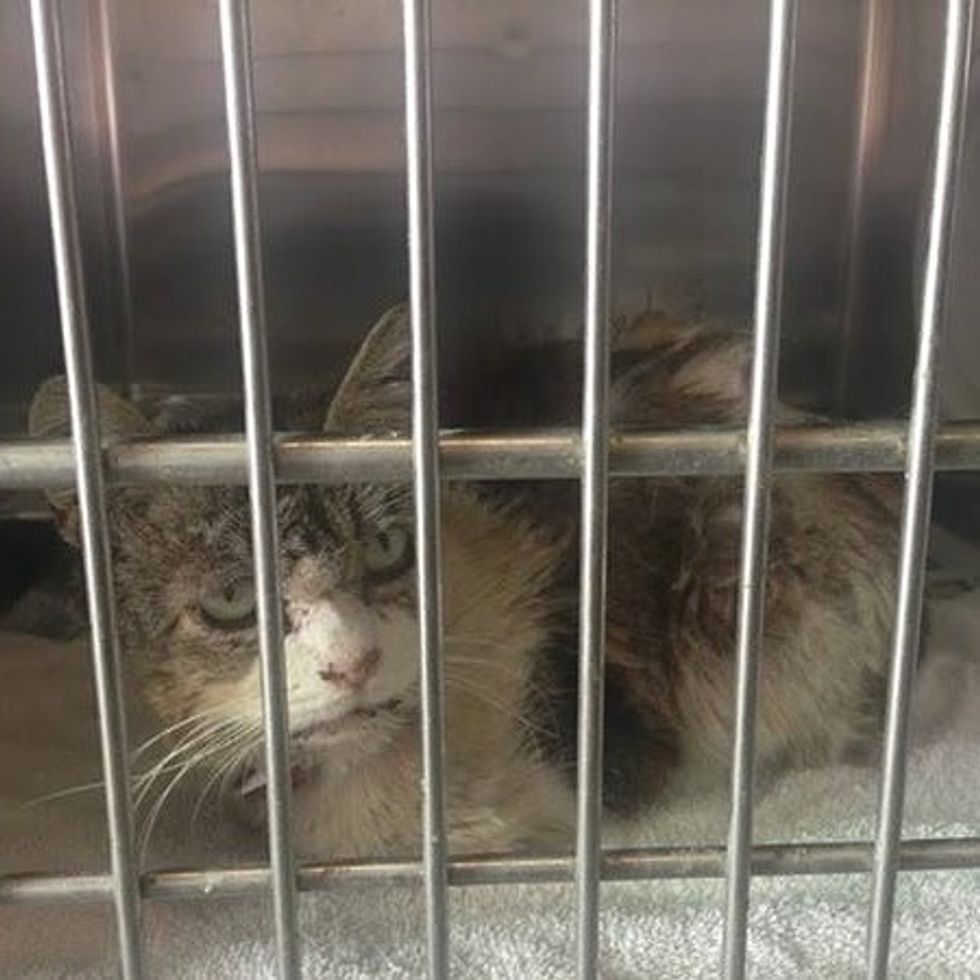 Daisy Austin
Besides having a severe upper respiratory infection, she had small skin wounds around her face.

Marmie was rough around the edges but just wanted to be loved. As soon as she noticed Daisy, she stared at her with those sad eyes and rubbed against the cage, begging for pets.
Knowing the shelter didn't have the resources to keep her, Daisy knew she had to act fast.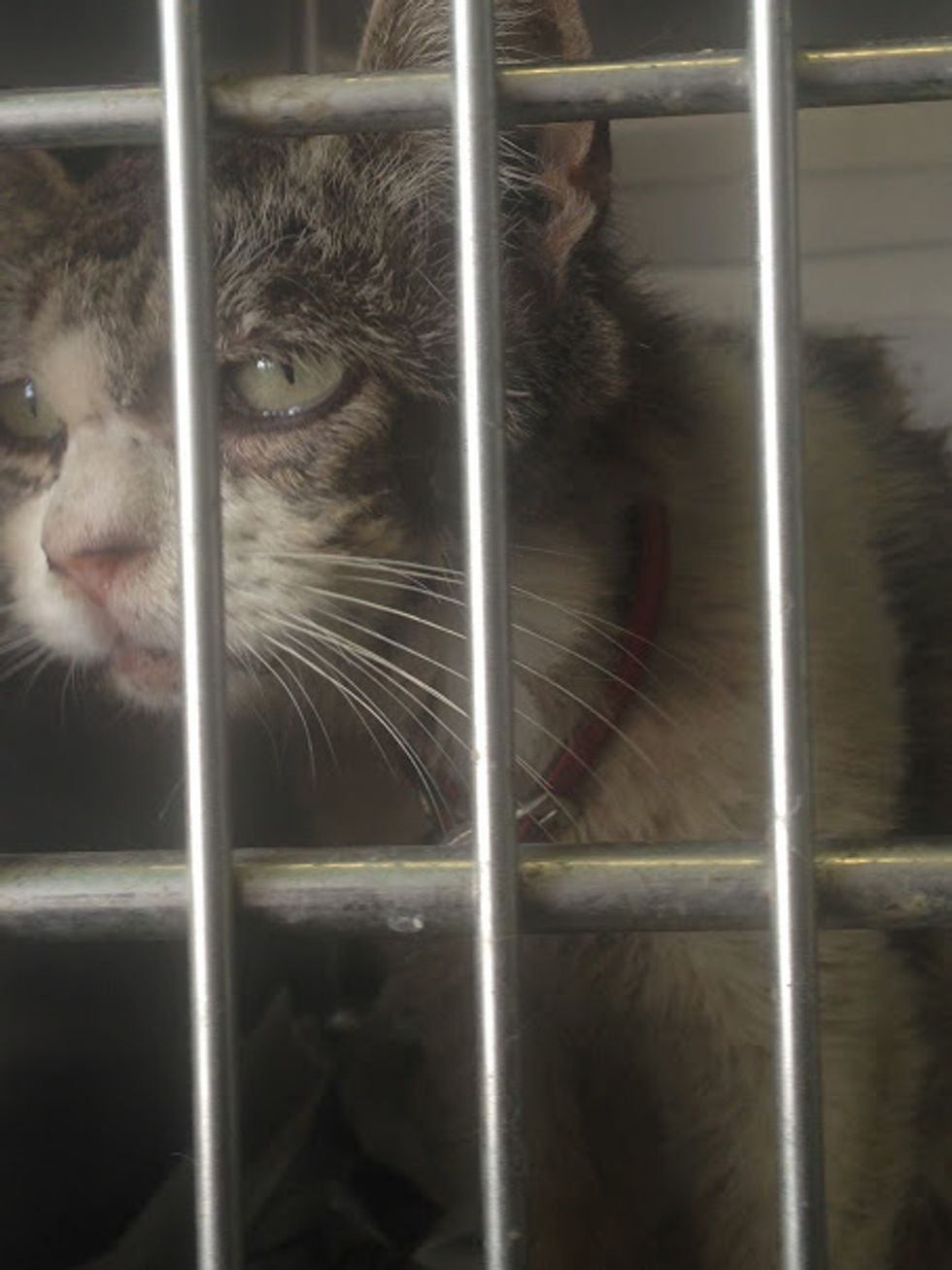 Daisy Austin
"It was hard because I had a 16-year-old cat at home, but I had to do something and fast. I had to give her a second chance," Daisy told Love Meow.
Marmie was so grateful that, on her first day home, she spent hours cuddling with her forever mom while she purred up a storm. "She gazed into my eyes and knew she had just been saved from being on the harsh streets of Los Angeles for years."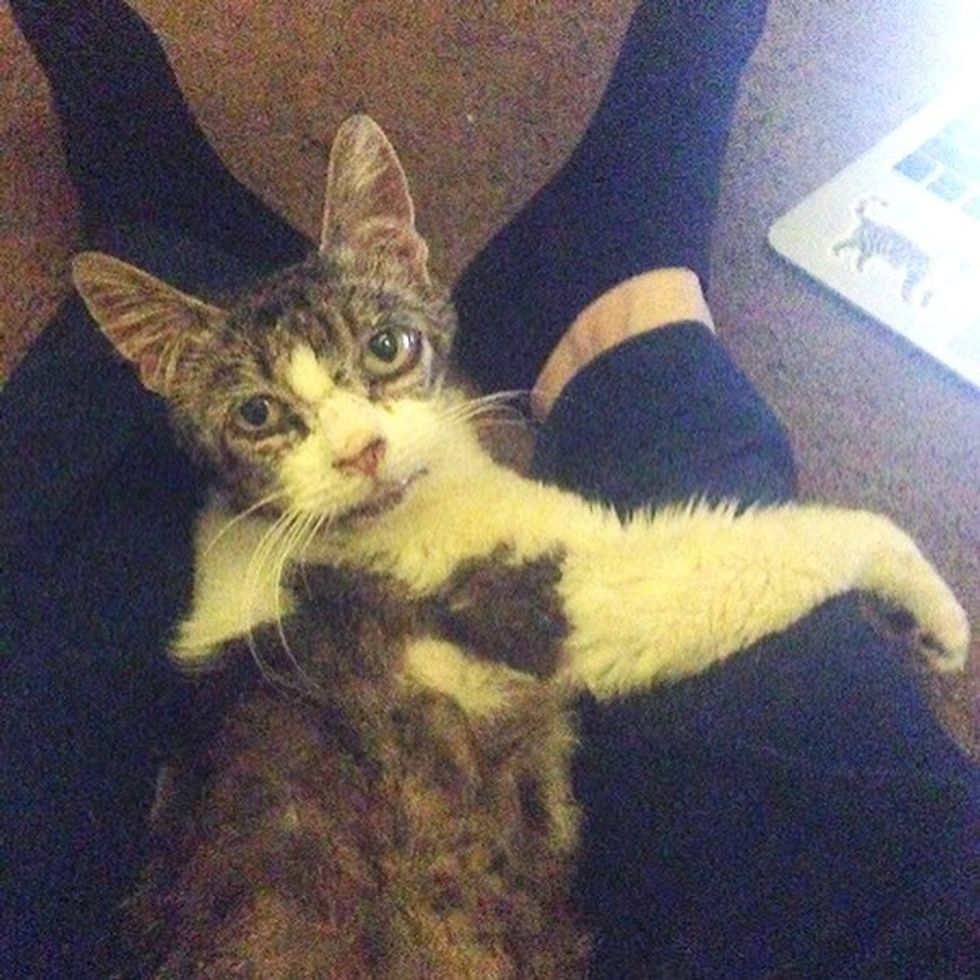 Daisy Austin
Marmie was estimated to be at least 10 years old, but she acted much younger. After three baths and shaving off all the mats and knots, the sweet kitty sprawled out comfortably on Daisy's lap and purred herself to sleep.

She tested positive for FIV (Feline immunodeficiency virus) and was diagnosed with stomatitis (inflammation of the gums), Ehler-Danlos syndrome (EDS, a condition that affects the connective tissues in the body), and other chronic conditions (such as feline airway disease).
But Marmie let nothing stop her. She continued to stare into her human's eyes while purring and demanding attention.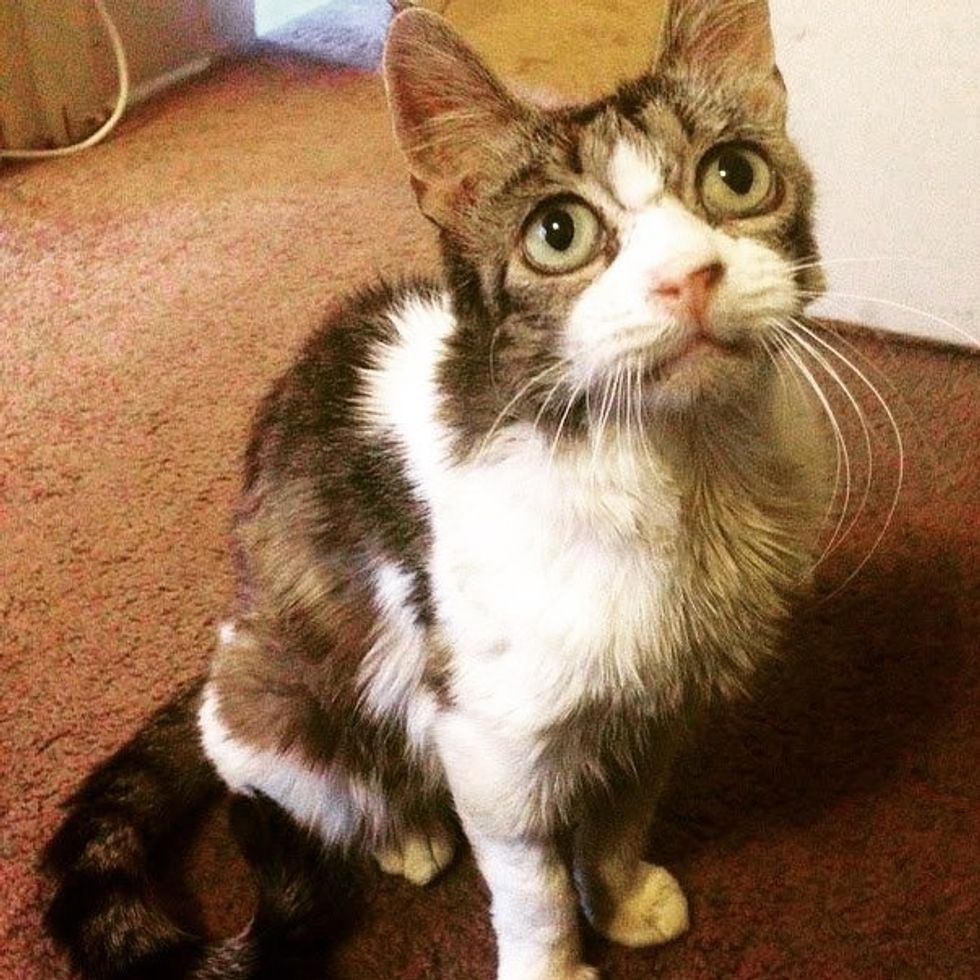 Daisy Austin
Marmie had all her teeth extracted to combat stomatitis. Within a day, she started eating like a champ, and began to put on weight and strength.

Watch Marmie's journey in this video:
Cat so happy to find forever home after years on the streetswww.youtube.com
The sweet kitty has lots of extra neck skin due to EDS, which tears easily and takes time to heal, but it's managed and under control. Despite her health issues, she's always in good spirits.

Marmie is simply happy having a warm lap to nap in, and a loving human who makes sure she's well taken care of.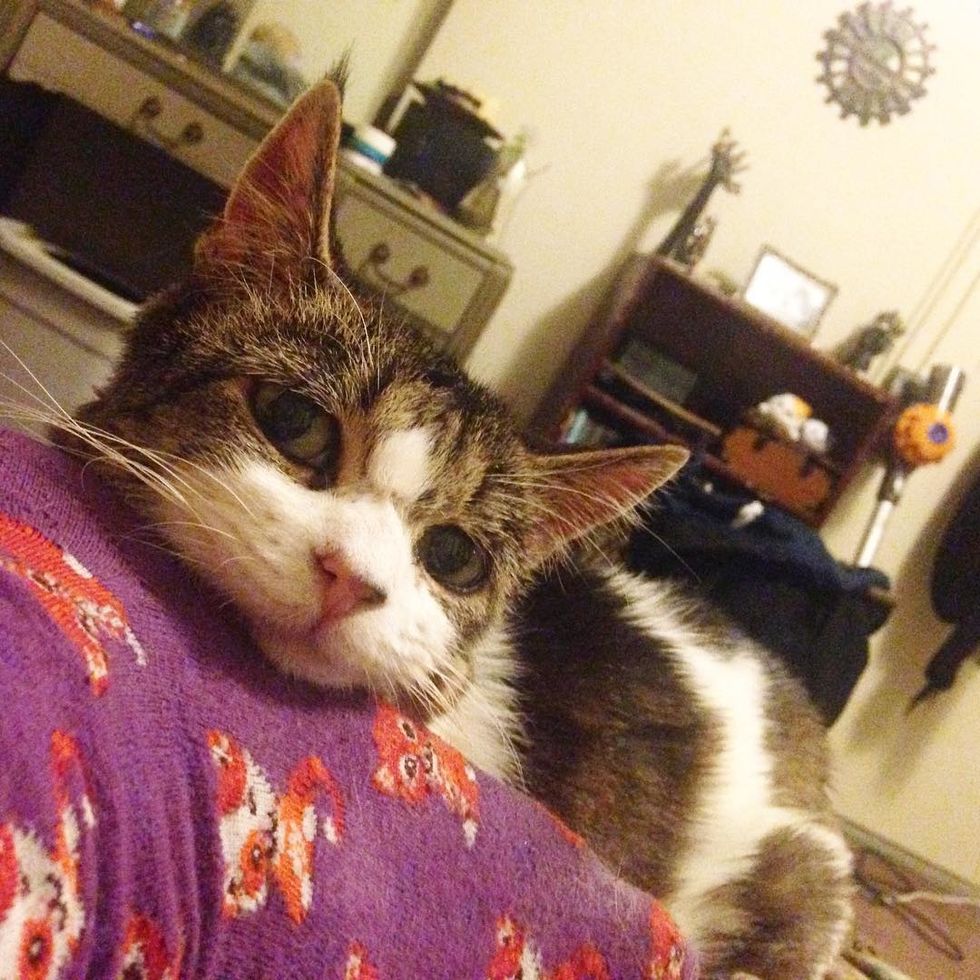 Daisy Austin
"Her will to live is unbeatable. Every doctor that has examined her and seen her history is amazed. She loves cuddling while drooling all over me, loves to play and follow me everywhere, all around the apartment," Daisy told Love Meow.

"If i'm in the kitchen, she's on the counter staring at me. If I'm in the closet, she's watching me fold clothes. If I'm on the couch, she's on my lap."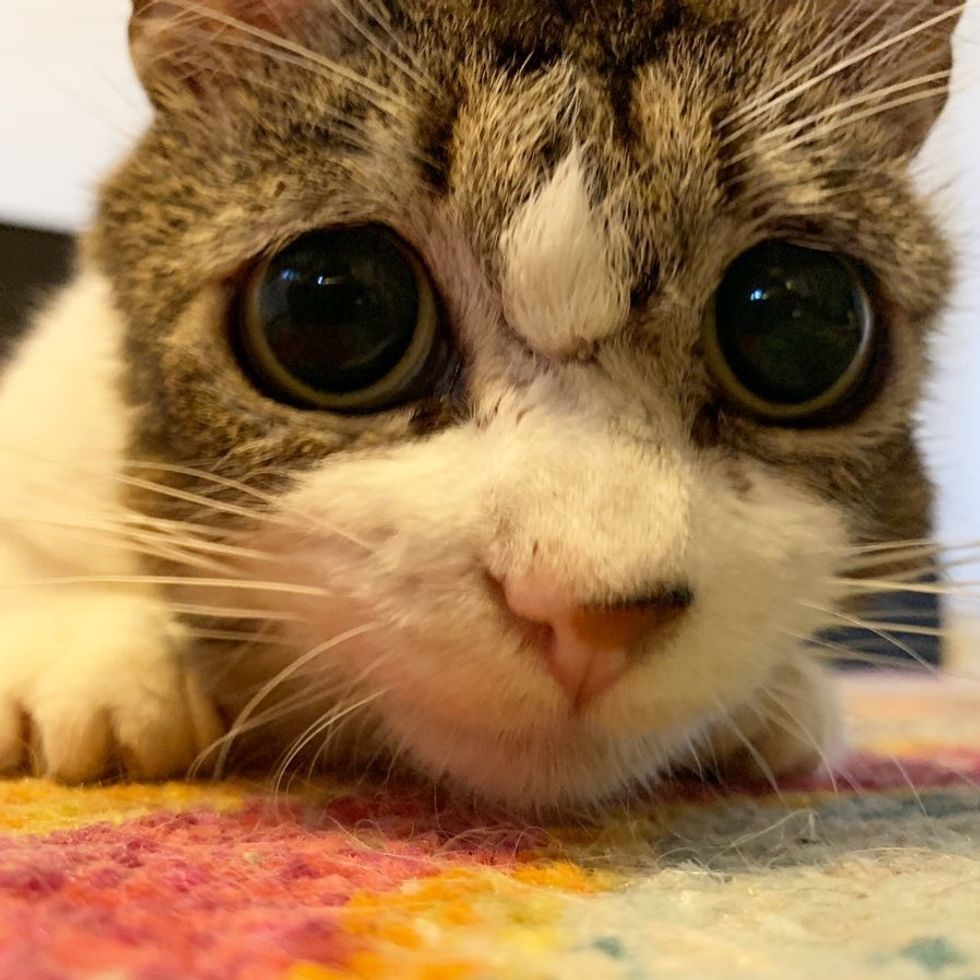 Daisy Austin
Marmie is no longer that scrawny, unkempt cat at the shelter. She's blossomed into a gorgeous cuddle-bug, tipping the scales at 11.5 pounds.

Besides her love for food, she enjoys going out for walks with her human mom.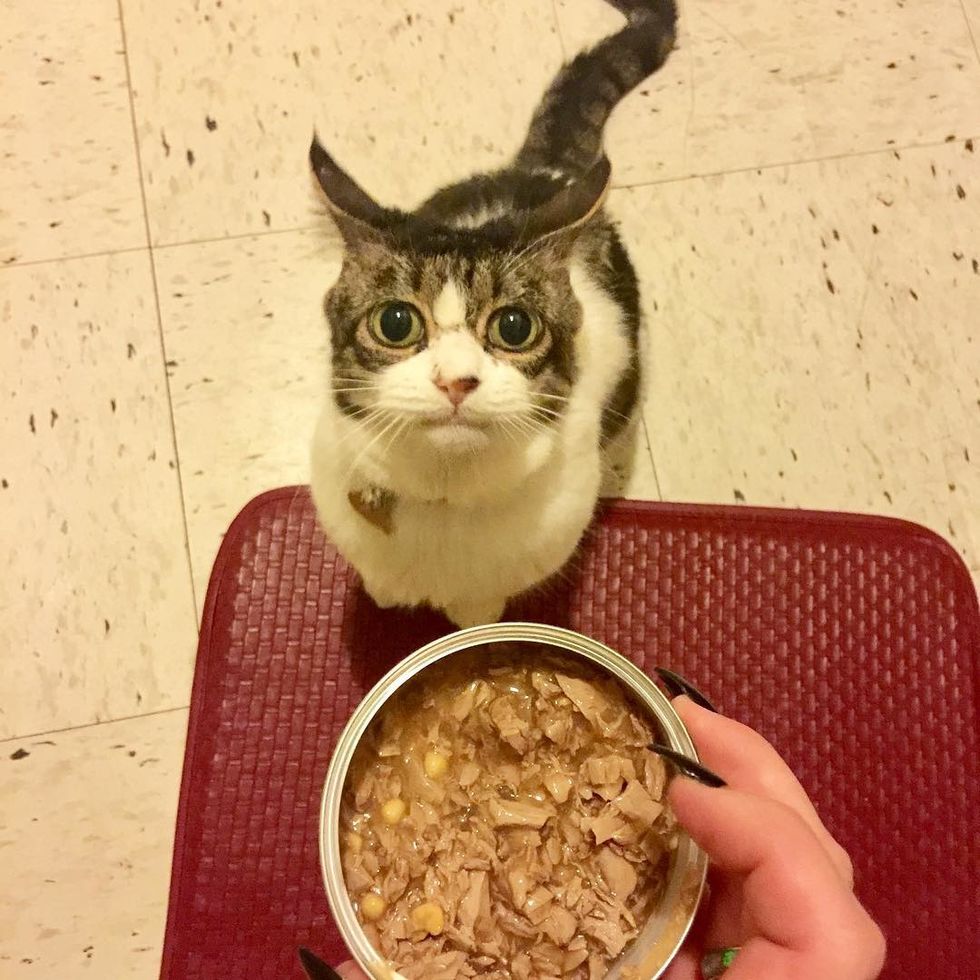 Daisy Austin
"She loves it so much she rolls around on the grass and purrs non-stop. She also loves basking in the sun in our new apartment!"

Marmie escorts her human to the bathroom and everywhere around the house as if she is her full-time bodyguard and supervisor.
Daisy Austin
Daisy starts her day, waking up to Marmie making biscuits on her arms while purring blissfully into her ears.

Every night before bedtime, she curls up next to her mom, and wouldn't sleep anywhere else.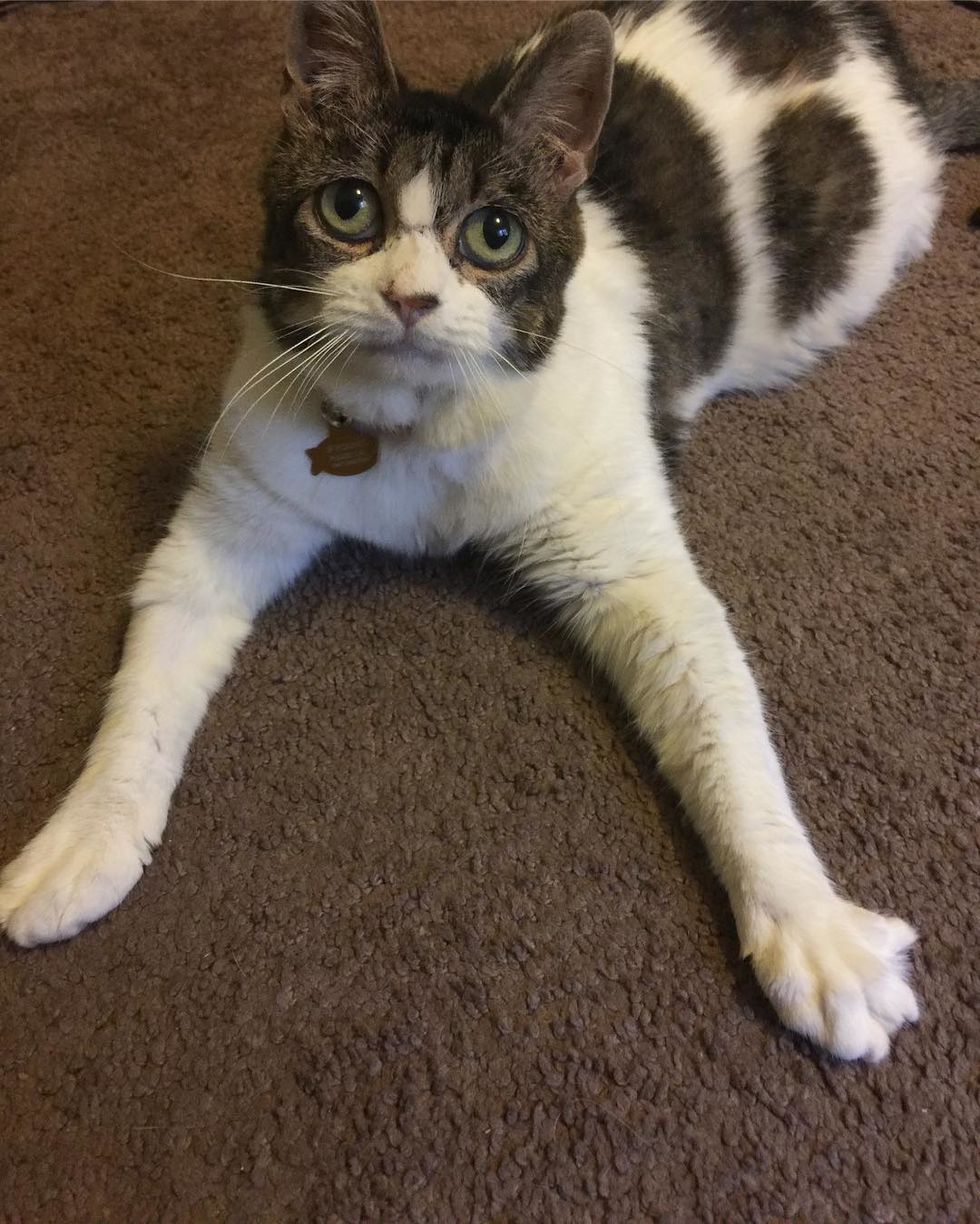 Daisy Austin
"She keeps me grounded, thankful, and happy, especially when I'm having a hard day," Daisy said.
Marmie is now 12 years old, but still a kitten at heart. She has exceeded everyone's expectations and is as happy as can be.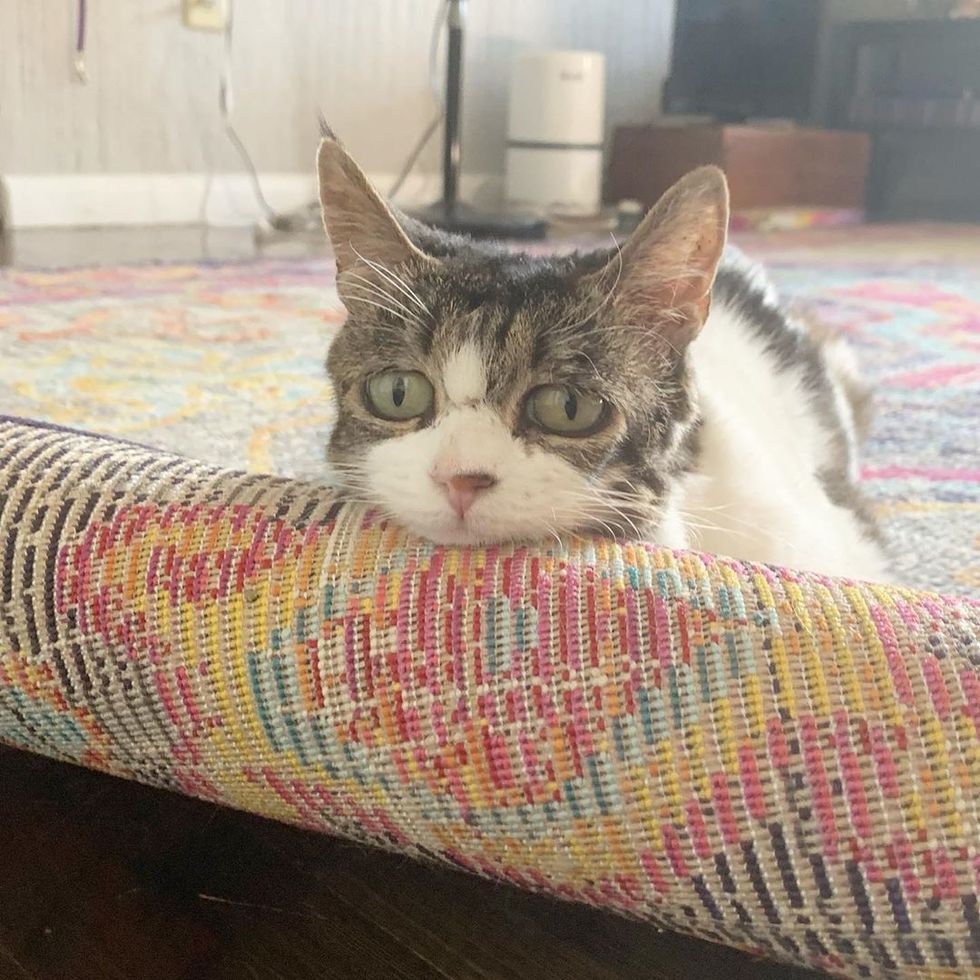 Daisy Austin
"She was out on the streets starving with so many health conditions for so many years," Daisy shared with Love Meow.

"I think, she is really in love with me for making her feel better. And of course, I'm more than in love with her."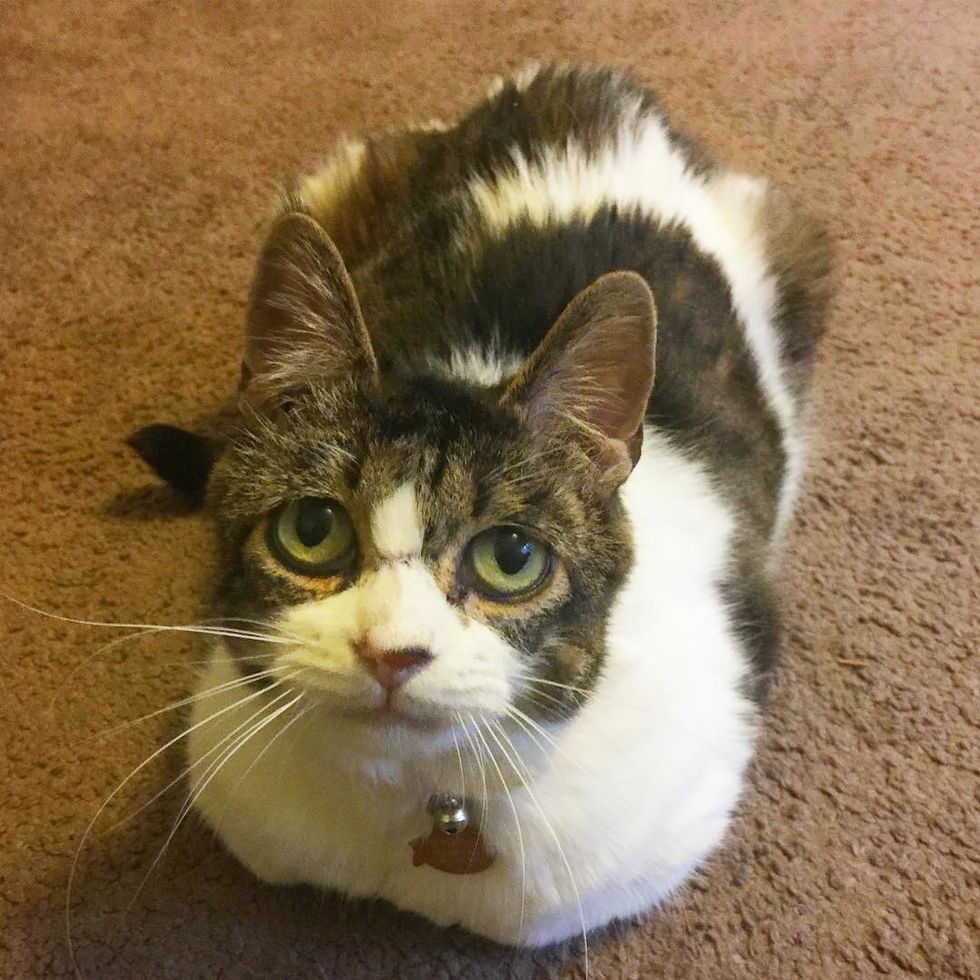 Daisy Austin
Share this story with your friends. Follow Marmie and her adventures on Instagram.
Related story: Cat is So Happy When Woman Comes Back to Rescue Him After Life on the Street