He is blind but this rescue cat loves to give hugs and hang out with dogs like a boss.
Nimh the cat was found abandoned at 5 weeks old and blind. Now at the age of 2.5 years old, he is strikingly handsome!
Though he has no eyes, he can 'see' through other senses. This incredible feline relies on his sense of smell and touch to help him navigate. Once he maps out an area, he can recall exactly where everything is.
Nimh is affectionate to his human friends and completely takes charge when he's around dogs. He knows he is the boss!
More info on imgur.
Nimh climbs on his human friend and gives her a big hug.
"What's better than owning one blind cat? owning two," Nimh's human said.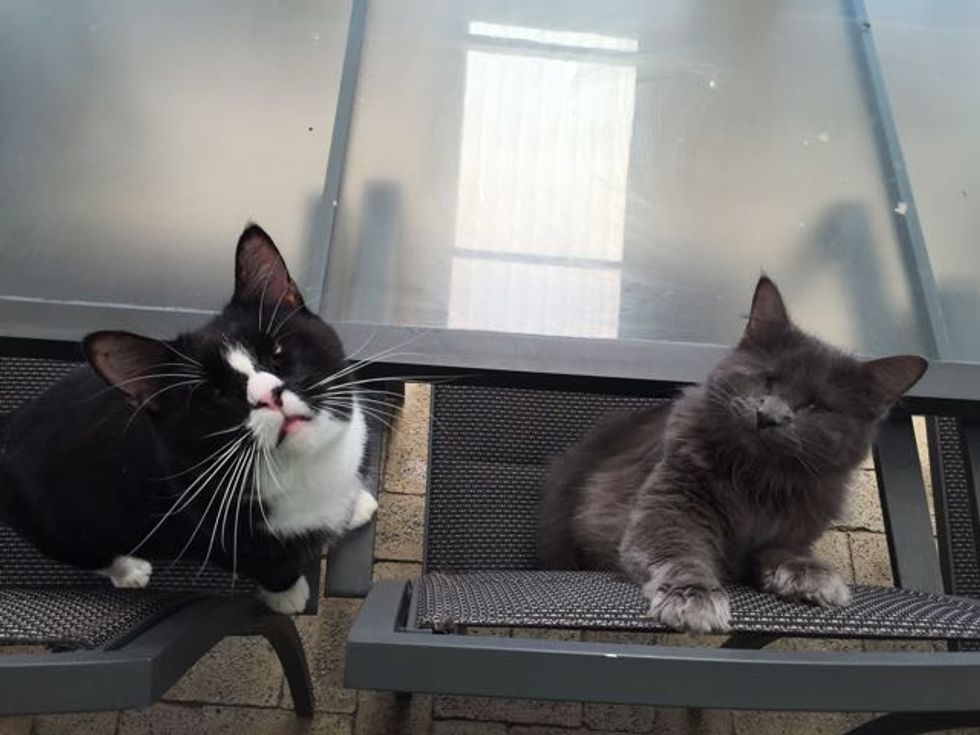 Nimh, the blind cat. Raising awareness of animals with special needs!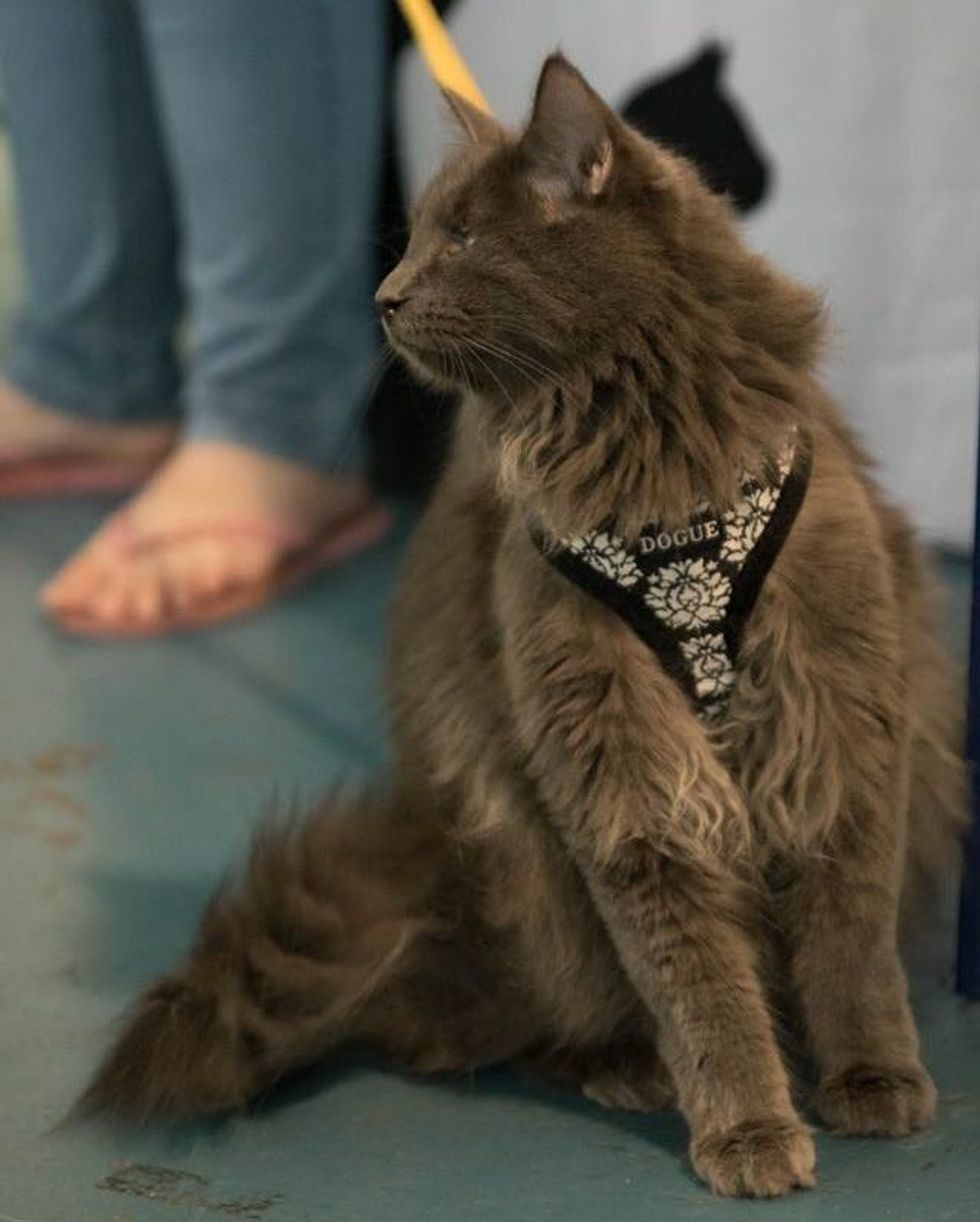 The blind cat extraordinaire hangs out with all the dogs like a boss.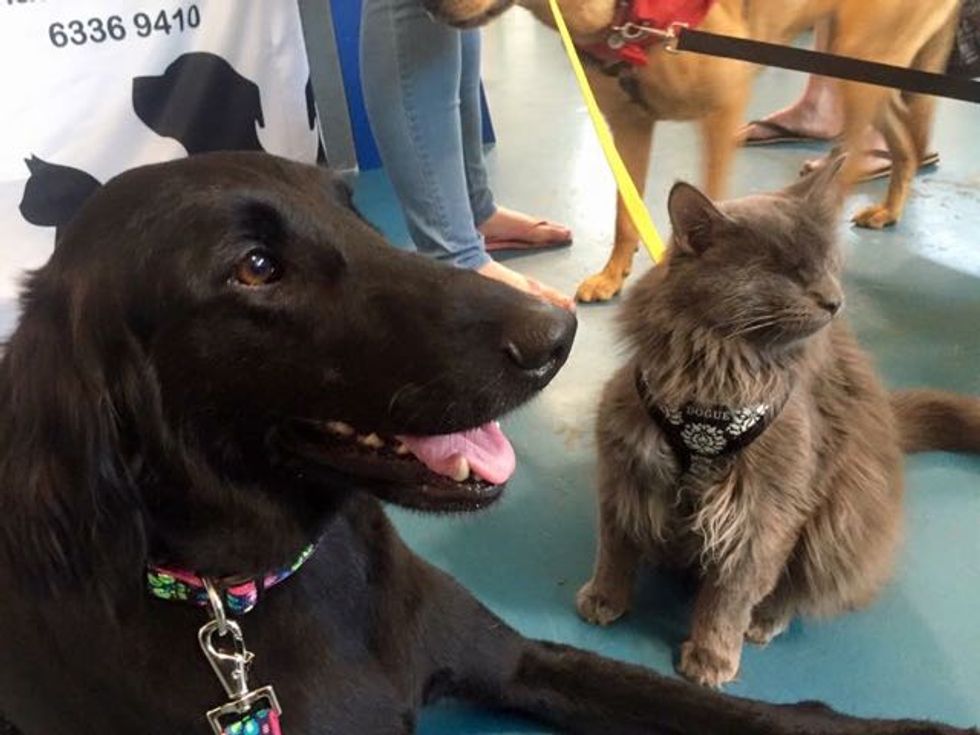 He thinks he is one of the dogs.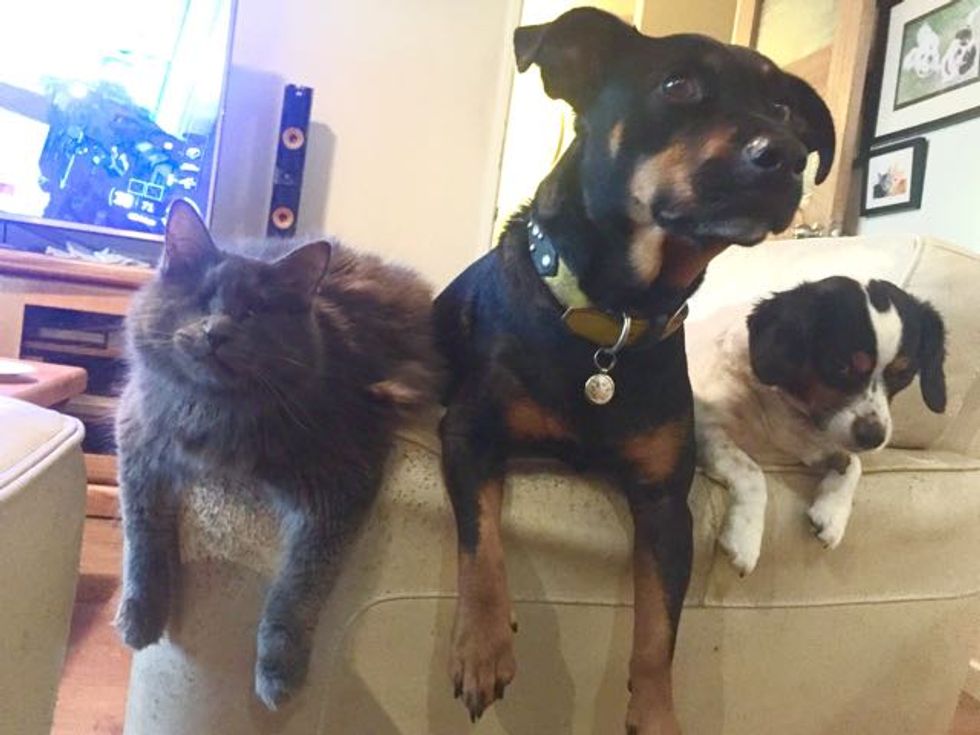 Share this story and help a kitty with special needs get adopted!