A calico cat was surrendered to the shelter because "she was not using her litter box", but the rescuers found out more than just a litterbox issue...
Meet Dixie the cat!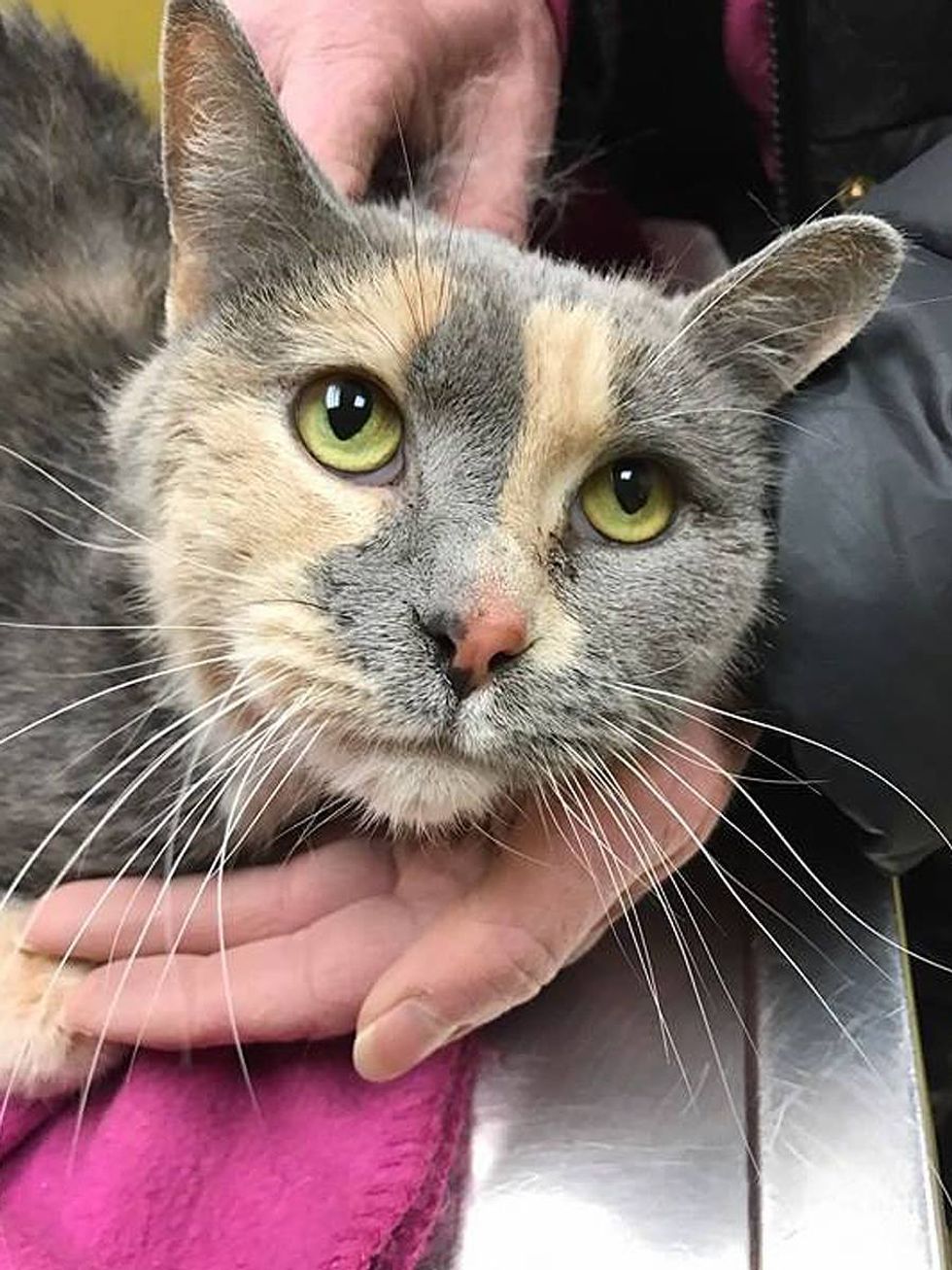 Kenosha Forgotten Friends
"Dixie's journey began when was surrendered to a local shelter, in Southern IL because 'she was not using her litter box'," Kenosha Forgotten Friends said.
The beautiful calico cat was in dire need of rescue as her time at the shelter was running out. She was in danger of being euthanized due to her litterbox issue and that she was four paw declawed. (More info)
Chris Poole of Cole and Marmalade reached out to Kenosha Forgotten Friends (KFF, Kenosha, WI) to see if they could help. "Luckily our friends at Kenosha Forgotten Friends stepped up and agreed to take Dixie," Chris shares with Love Meow.
Turns out, Dixie's litterbox issue was only one of the multiple reasons why she was given up. "Dixie was in terrible shape upon surrender. She had a urinary tract infection and raging upper respiratory," KFF said.
"It was also reported that Dixie was being bullied by other resident kitties so she never came out from under the bed."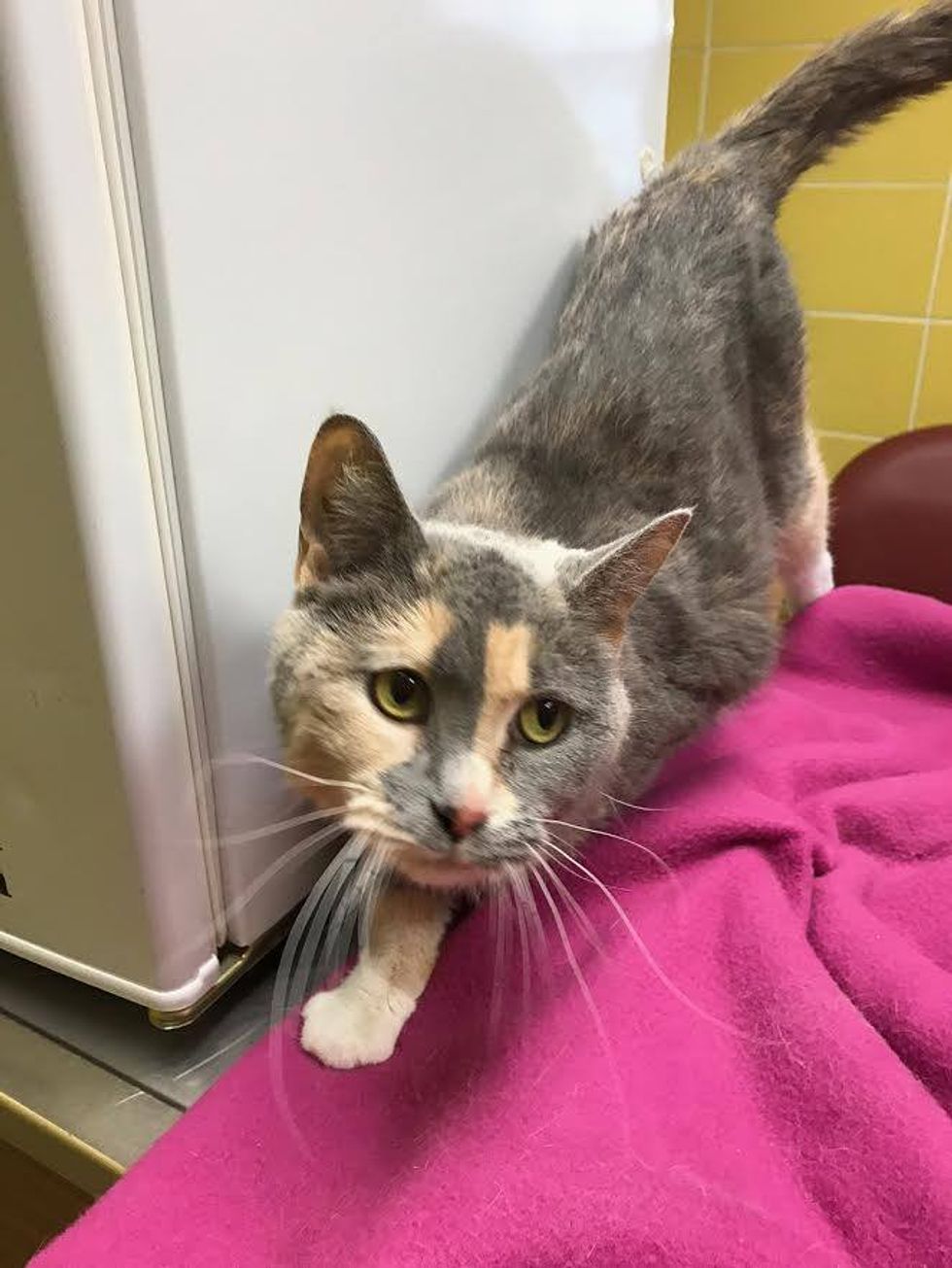 Kenosha Forgotten Friends
The eight-year old calico was scared and most likely living in immense pain for a very long time! Chris drove an hour to pick up Dixie from the shelter and brought her to meet the good folks of Kenosha Forgotten Friends so the sweet kitty could get a second chance at life she so deserves.
They started a mission to get Dixie's medical issues cleared up and give her a safe, calm environment where she would always be loved and cherished.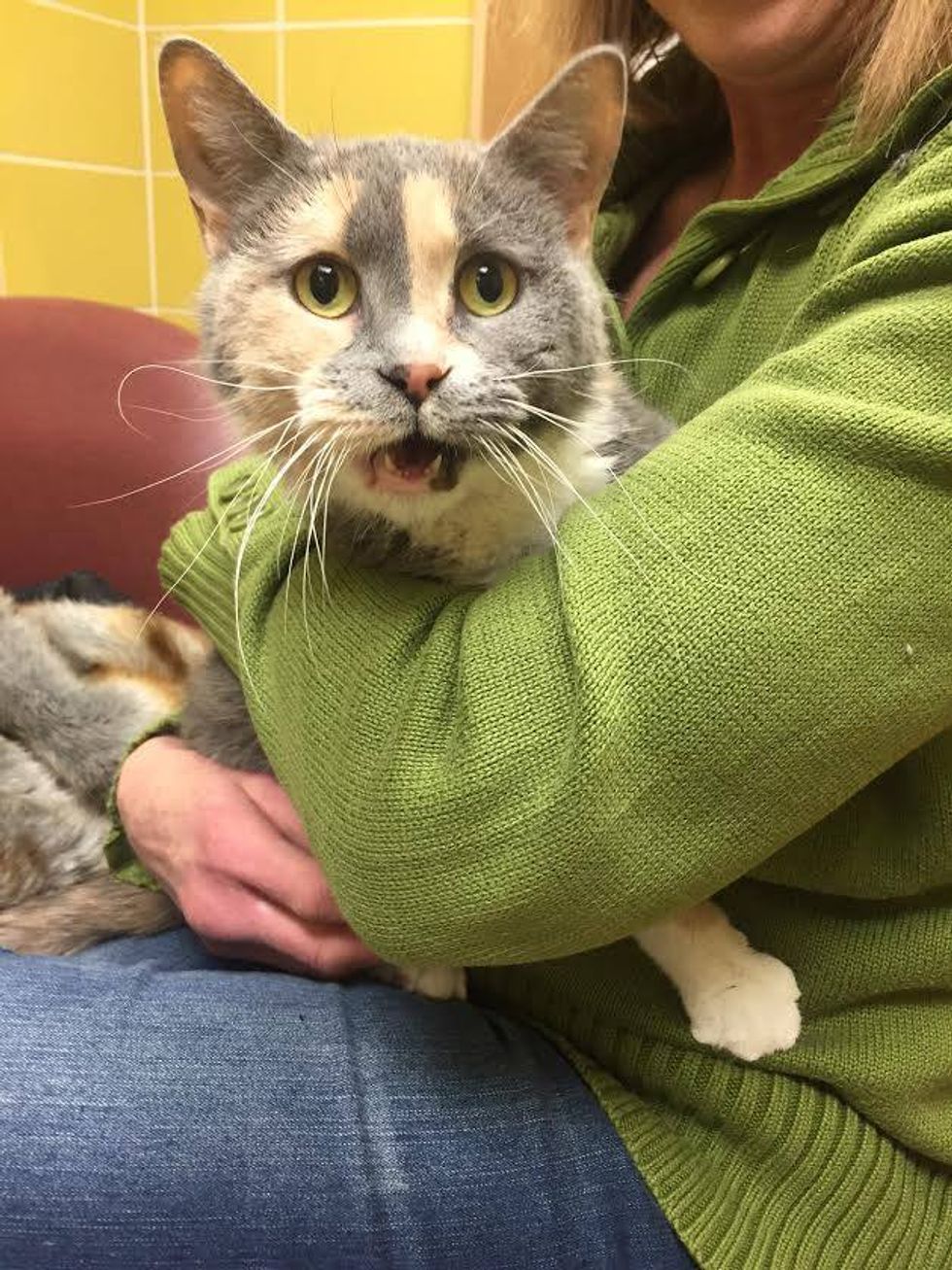 Kenosha Forgotten Friends
After having a complete dental workup and considerable work on her gums, Dixie became a changed kitty. She began to purr, show affection and couldn't get enough of snuggles.
Then the amazing thing happened…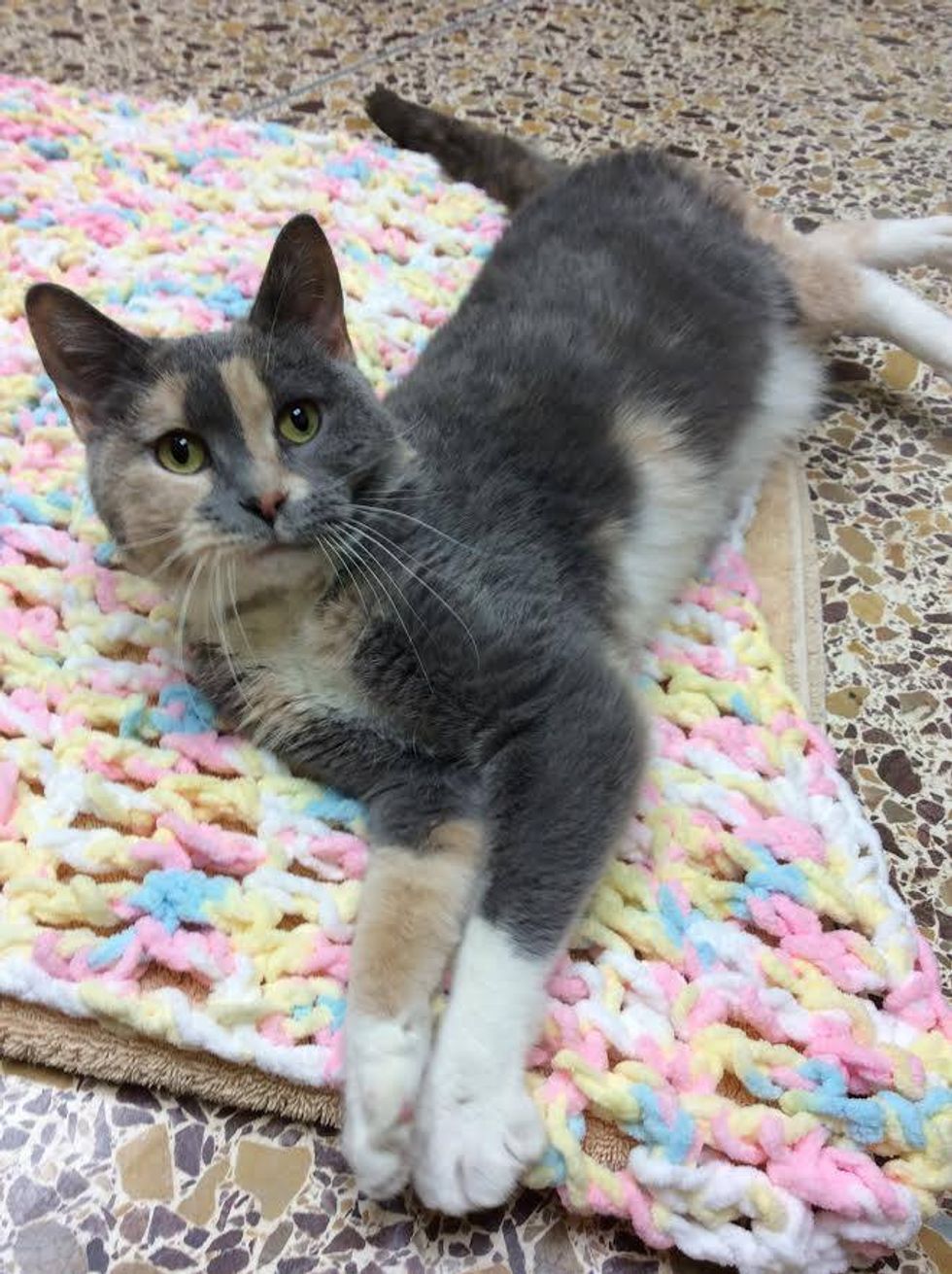 Kenosha Forgotten Friends
Dixie started using the litterbox! "She is already feeling better and feels safe and secure after only a few days of getting proper care and the love and attention she deserves!" Kenosha Forgotten Friends said in an update.
"Through all of this Dixie is one of the most sweetest, loving kitties we have ever met."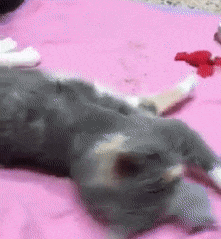 Kenosha Forgotten Friends
Then on February 1st, a wonderful man, Danny, came to visit Dixie. It was love at first sight. She slipped into his arms and started to cuddle as if she was telling him "You are my human now."
After a few more dental treatments, Dixie was finally ready to move into her forever home. Danny came back to pick her up and little Dixie couldn't be happier.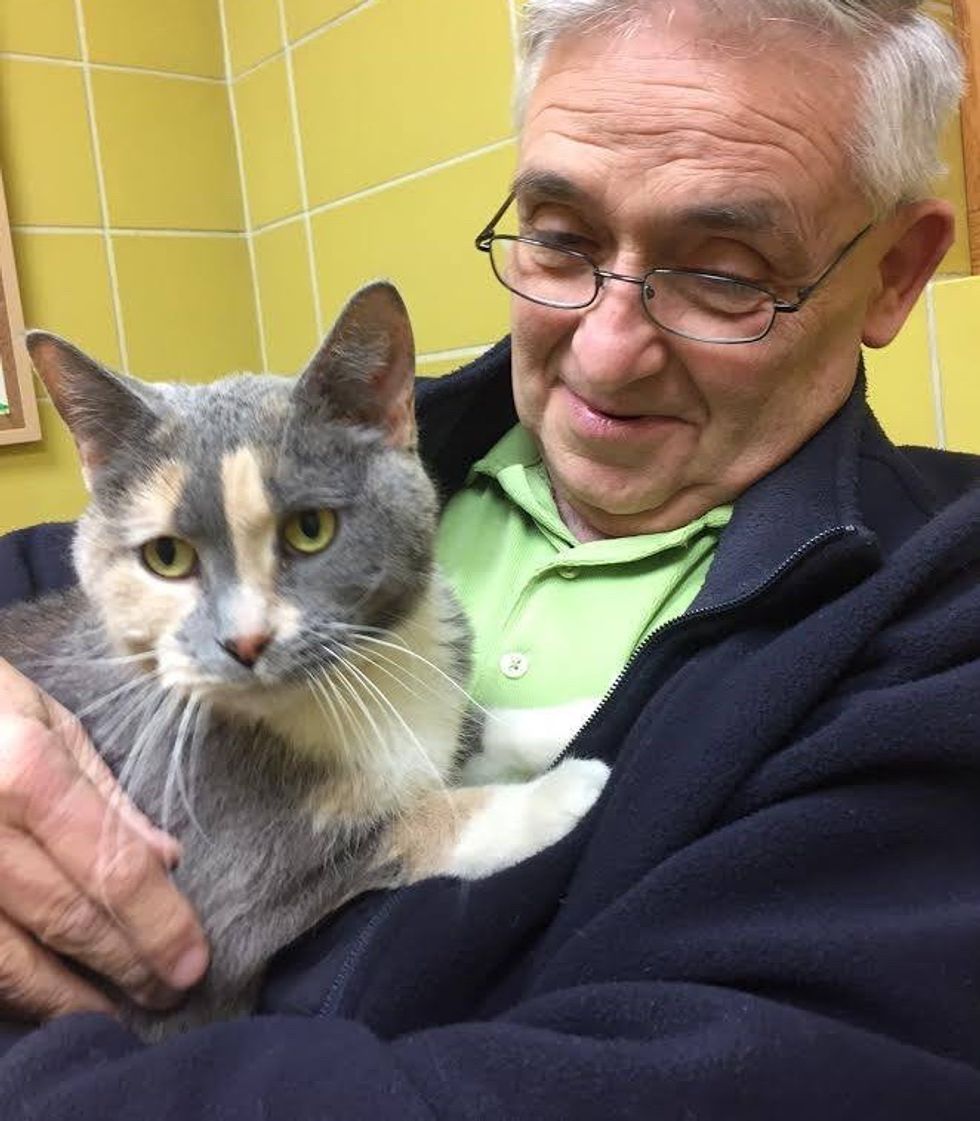 Dixie and her human dad!Kenosha Forgotten Friends
"She made herself right at home within minutes! She cruised the house, checking out every corner and claiming it as her own," the rescue group said.

"Dad will send us updates as she will still be going into Kenosha Animal Hospital for some more dental work, that Kenosha Forgotten Friends will cover."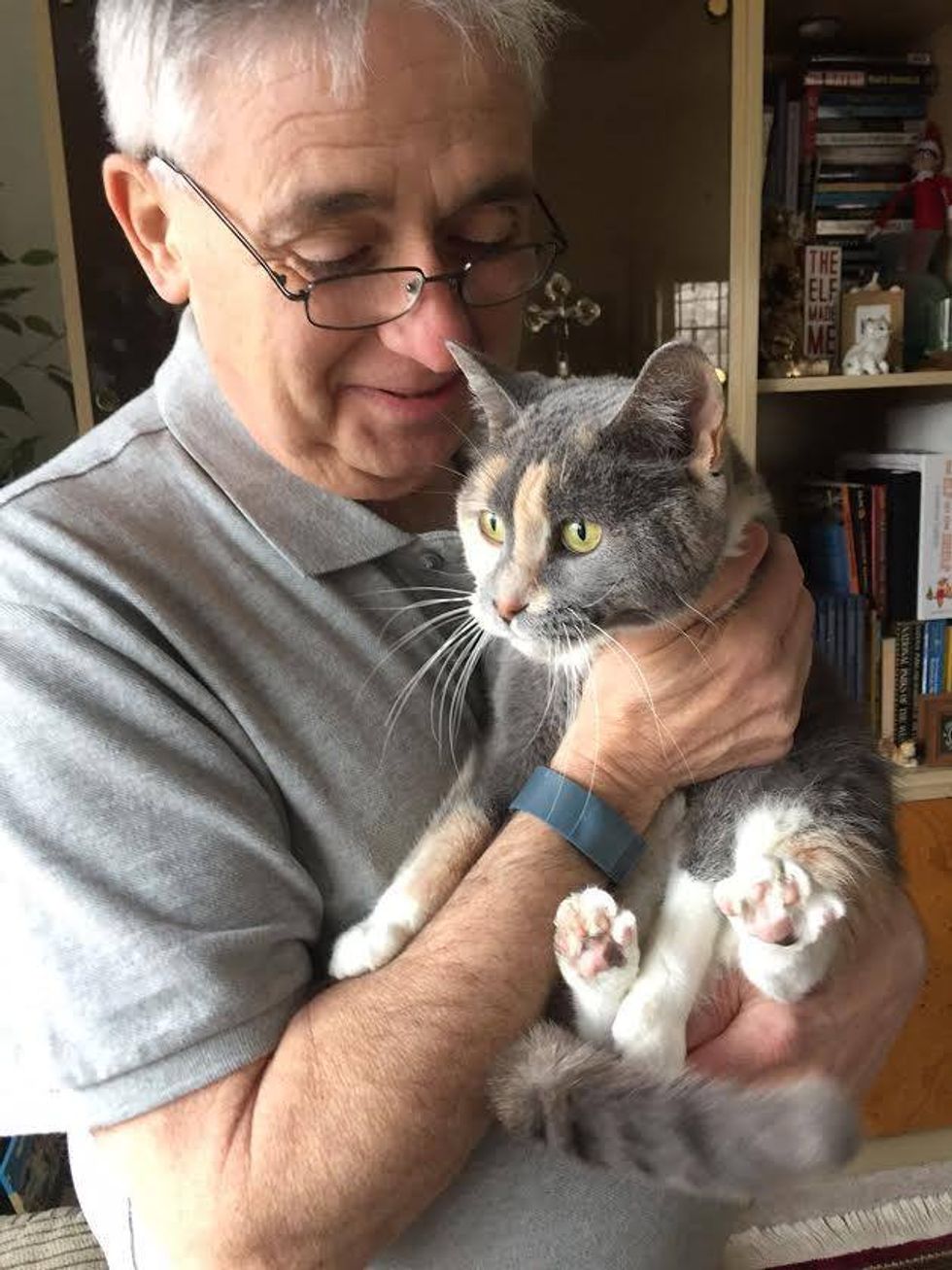 Kenosha Forgotten Friends
Danny and Dixie are happy as can be. The beautiful calico is now living the life she always wanted with endless love and no pain.
The cat who was scared, hiding under the bed, is now soaking up the love and attention at a place she calls her forever loving home.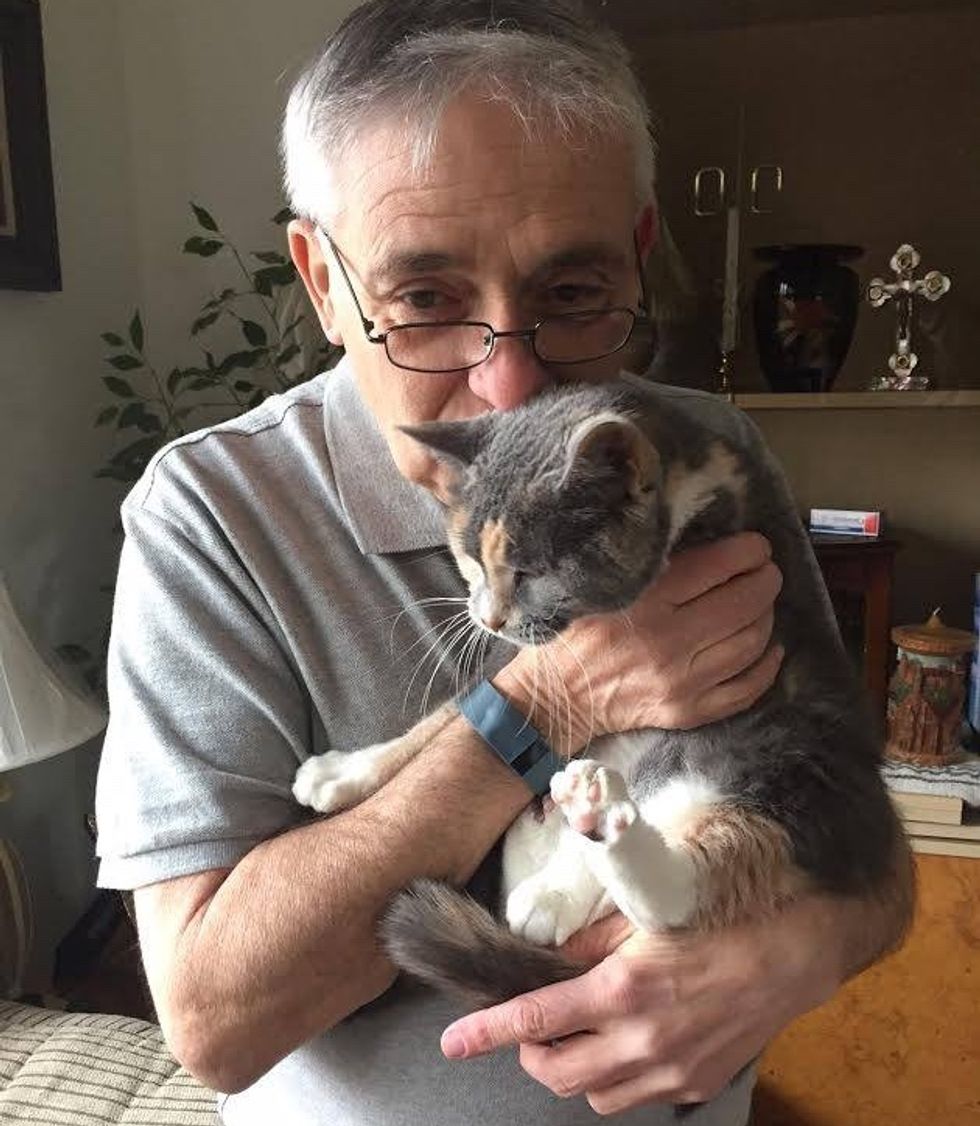 Kenosha Forgotten Friends
Share this story with your friends. If you would like to help with Dixie's medical expenses, click here to see how you can help. Follow Kenosha Forgotten Friends on Facebook.
Related story: Cat Saved Hours Left on Death Row Can't Stop Thanking His Rescuer