This beautiful kitten, named 'Henry', was rescued from the pound with hours left to live on death row. A rescuer saved him and this is how he says thank you.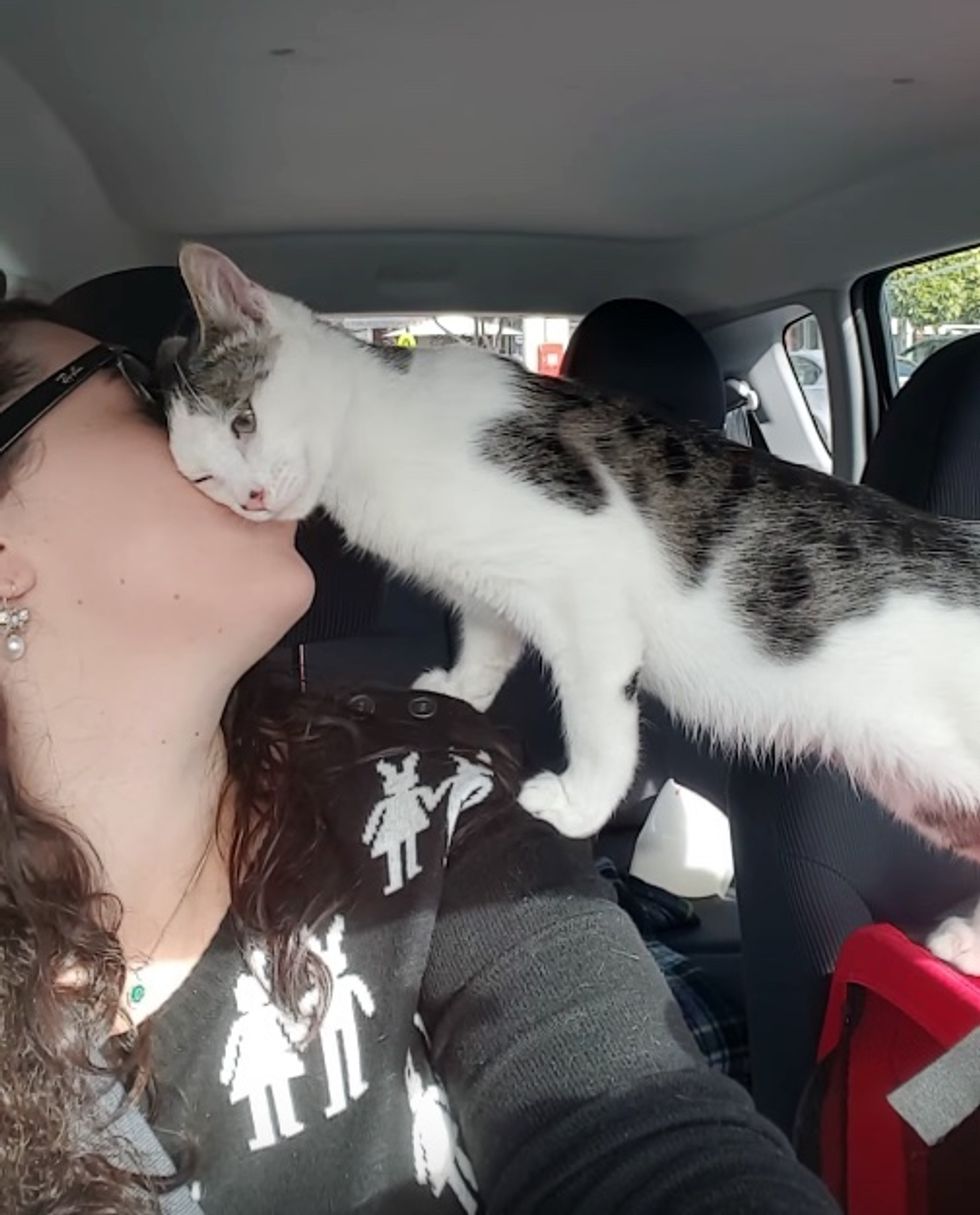 Photo: Cat Rescue Newcastle
"One of our dedicated foster carers (Adelle) rescued this gorgeous boy from the pound," Cat Rescue Newcastle said. "He had a matter of hours before his time was up but we swooped in and did what we do best; saved a life."
He was so grateful to be saved that he couldn't stop thanking his rescuer with love and kisses after he was pulled out of the pound.
"When I arrived and safely parked at the meeting place for his foster carer I decided to let him roam (in the car) since he had had a very stressful morning and was meowing constantly in his cat carrier," Adelle said.
Henry immediately climbed on top of the carrier and went straight up to his rescuer to give her headbumps and kisses.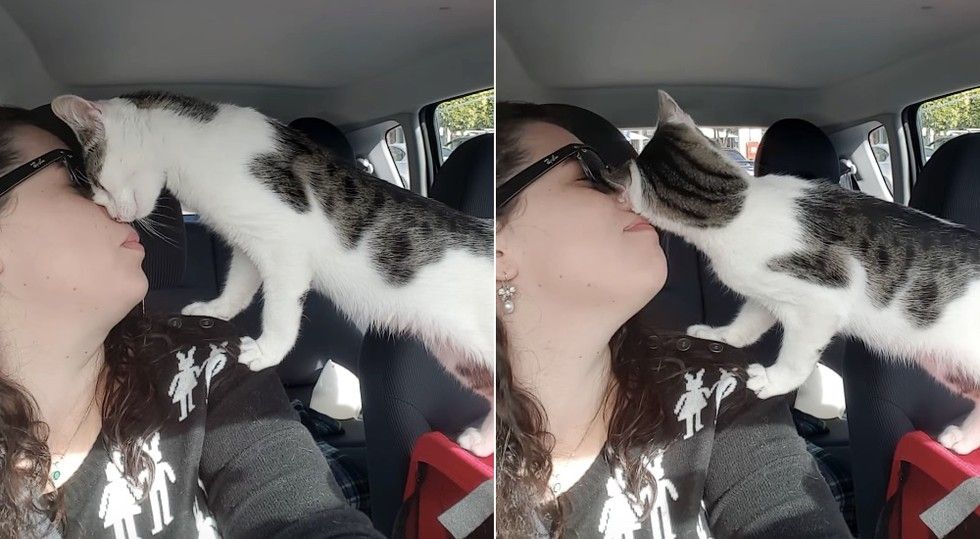 Photo: Cat Rescue Newcastle
"Just look how grateful he is to be saved. These are the days we live for!"

Watch this adorable video here:
It didn't take long for the kitty to find a loving home.
Henry and his new best friend.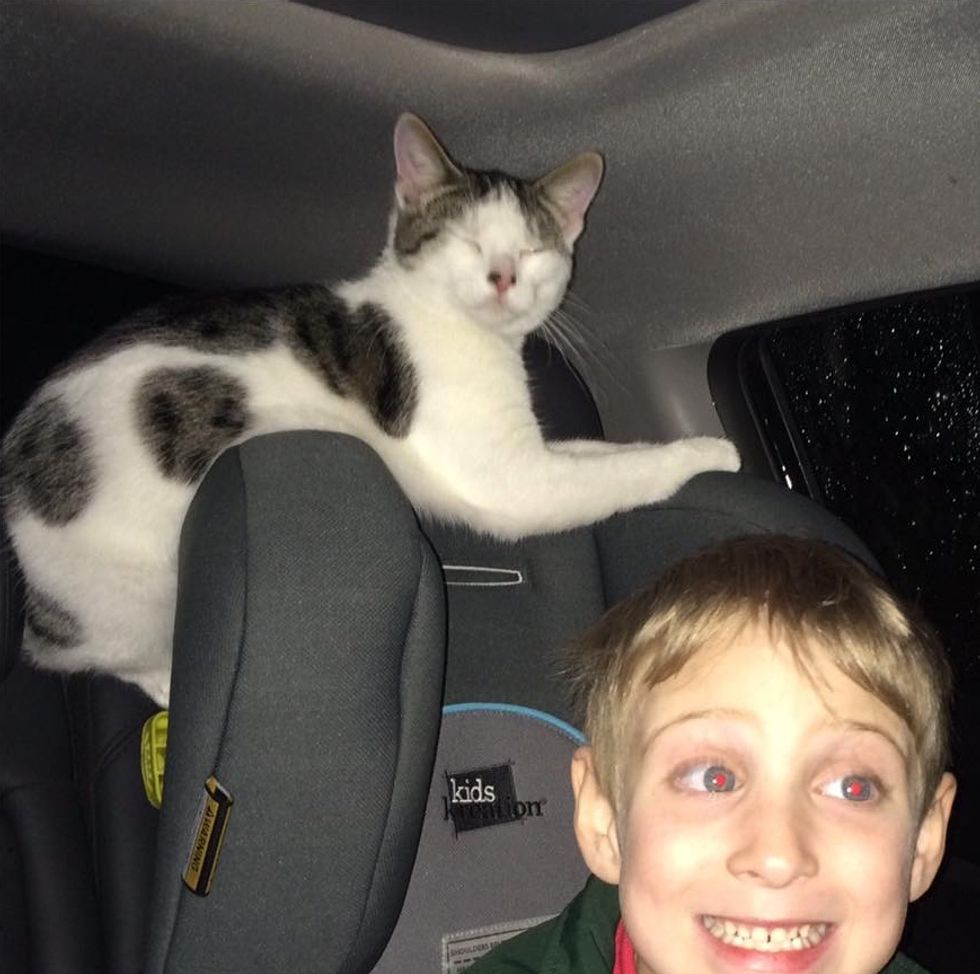 Photo: Mandy Corby
Henry hasn't stopped purring since.
Happy and loved in his new home.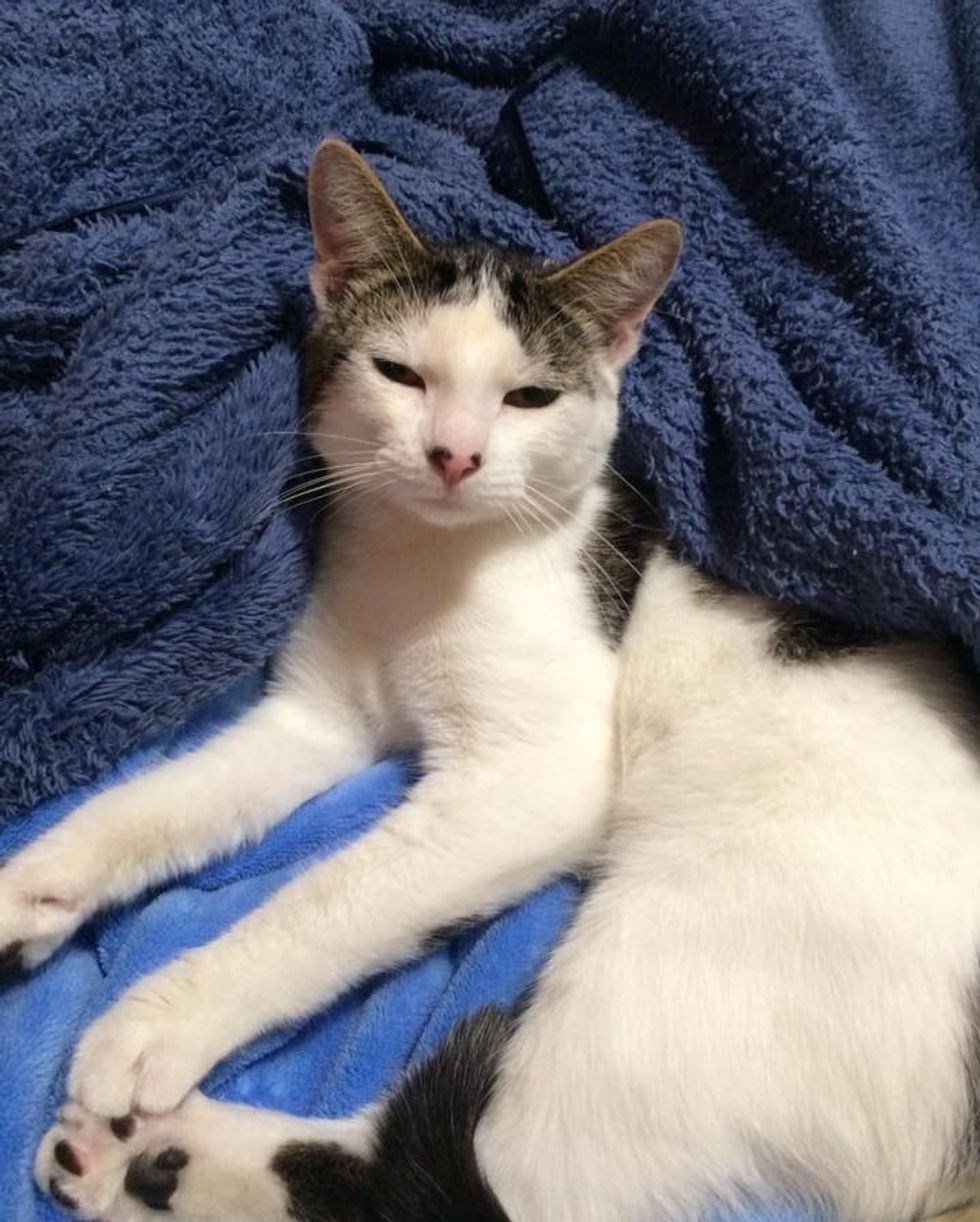 Photo: Mandy Corby
Share this story with your friends. If you would like to support their rescue efforts, click here to see how you can help. Follow Cat Rescue Newcastle on Facebook.
Related story: Shelter Kitty Got Ignored because She Wasn't a 'Whole Cat' until Someone Saw Her Differently