A stray cat walked up to a woman in a parking lot and started following her into her car.
Turned out, the little tabby needed some help.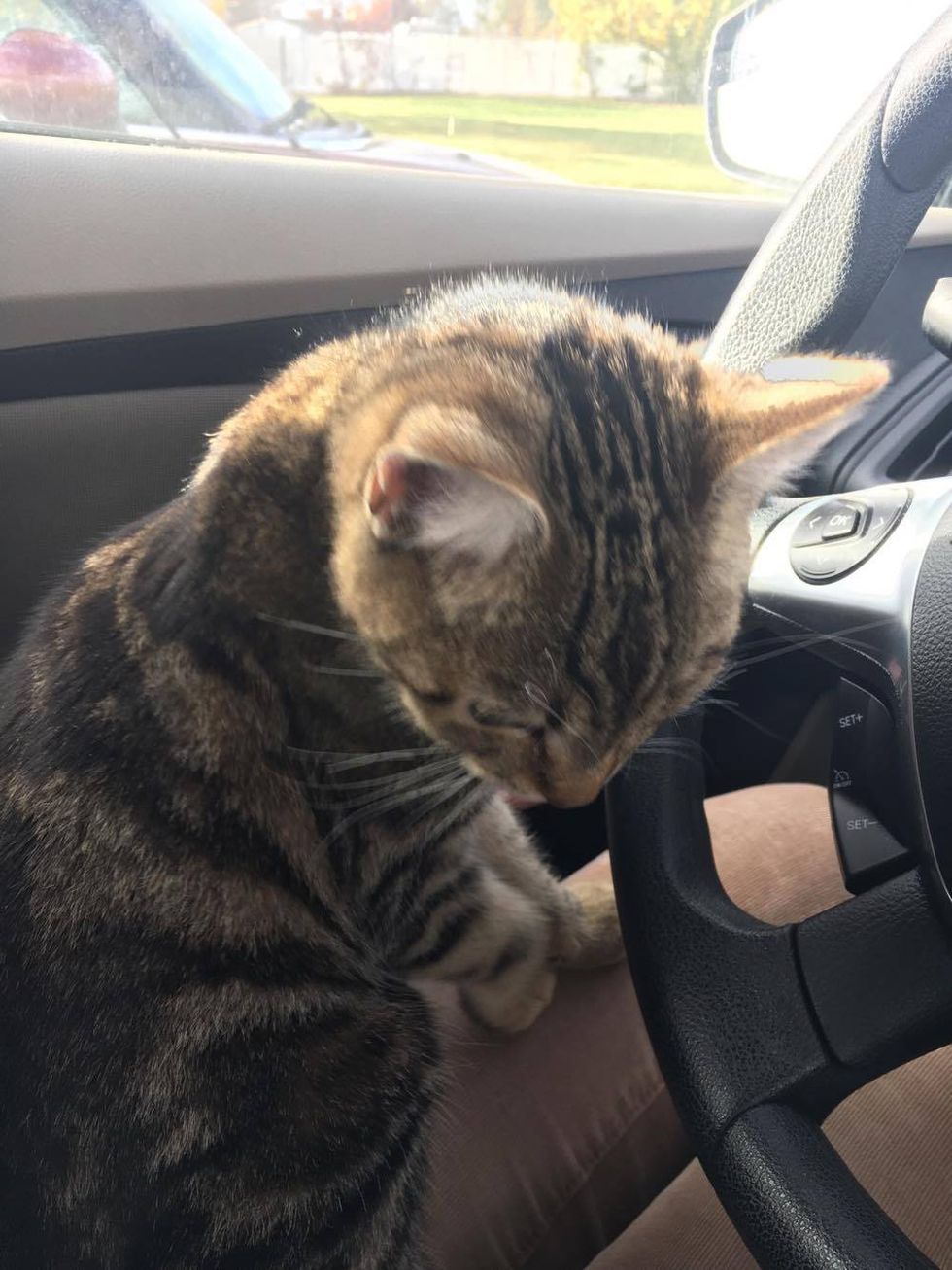 Susannah Nevison
Susannah Nevison, a doctoral student at the University of Utah, was walking through the parking lot when she came across the little tabby who decided to trail behind her all the way to her car.

"I was walking toward my car at a middle school, and she followed me. While I was getting settled in the car, she jumped in," Susannah told Love Meow.
Surprised by the little unexpected feline, Susannah couldn't help but smile when the kitty nonchalantly made herself comfortable in her car.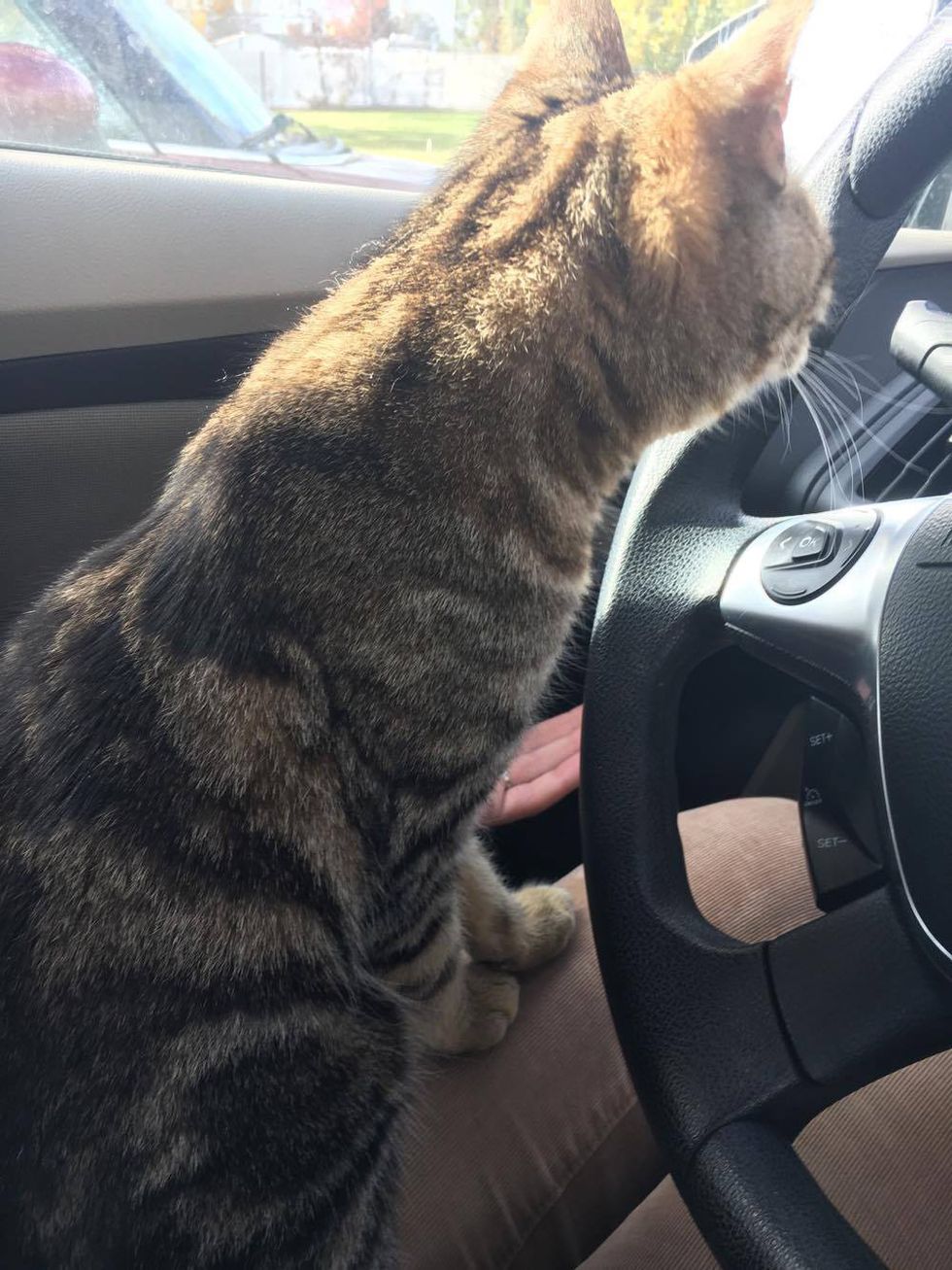 Susannah Nevison
As she placed her purse in the passenger seat, the kitty walked over to her and curled up right in her lap.
The sweet tabby proceeded to rub her face all over her human friend and the steering wheel, and then nuzzled her way into her arms and onto her shoulders as if she was so glad that she'd found her.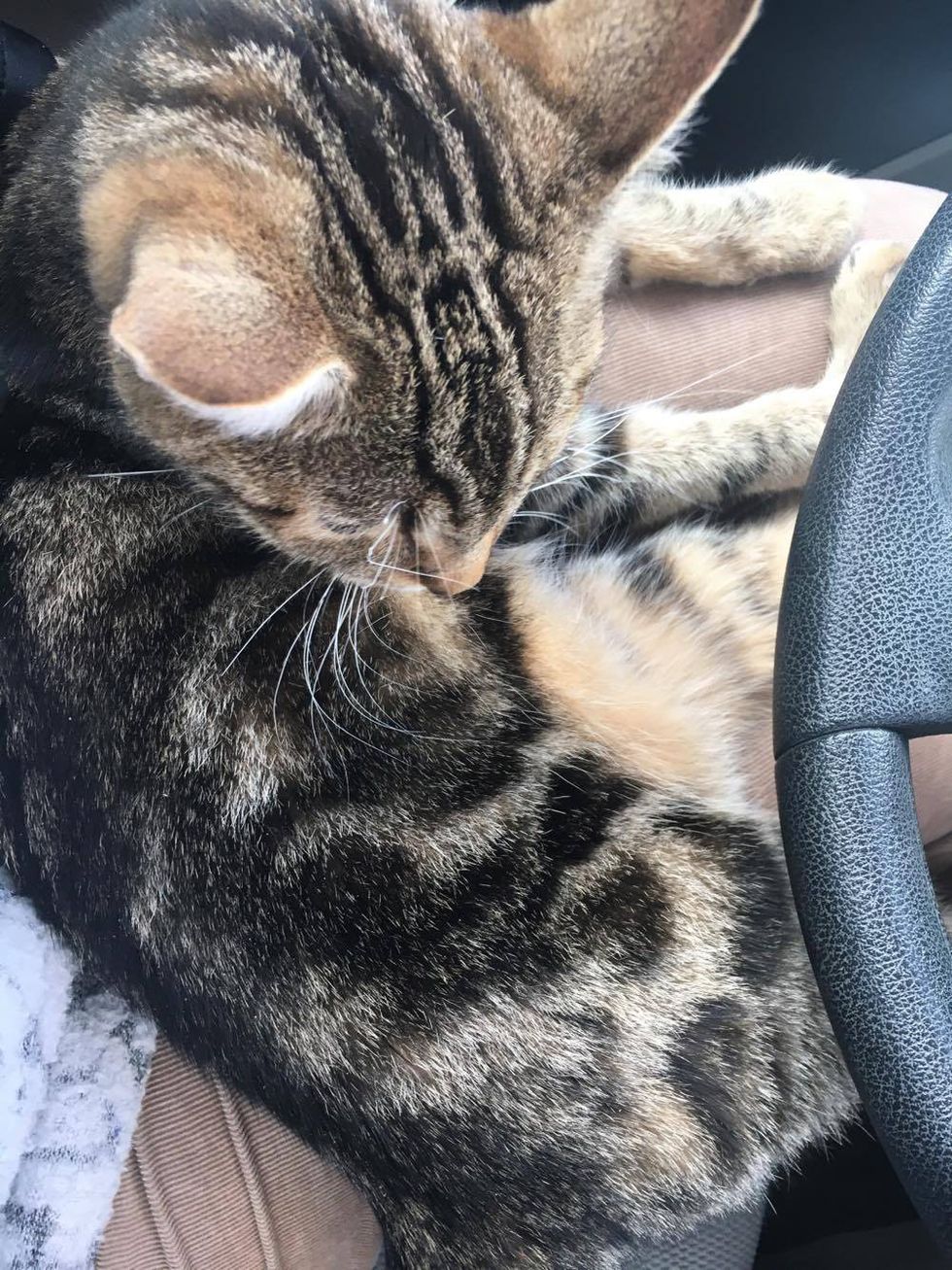 Susannah Nevison
Despite her allergies, Susannah didn't mind the snuggles and was happy to be there at the right time. "It was clear to me that one of her eyes needed medical attention, but she was so cheery and friendly — she was purring the whole time," Susannah told Love Meow.
She knew she had to help the kitty who had come to her for that very reason.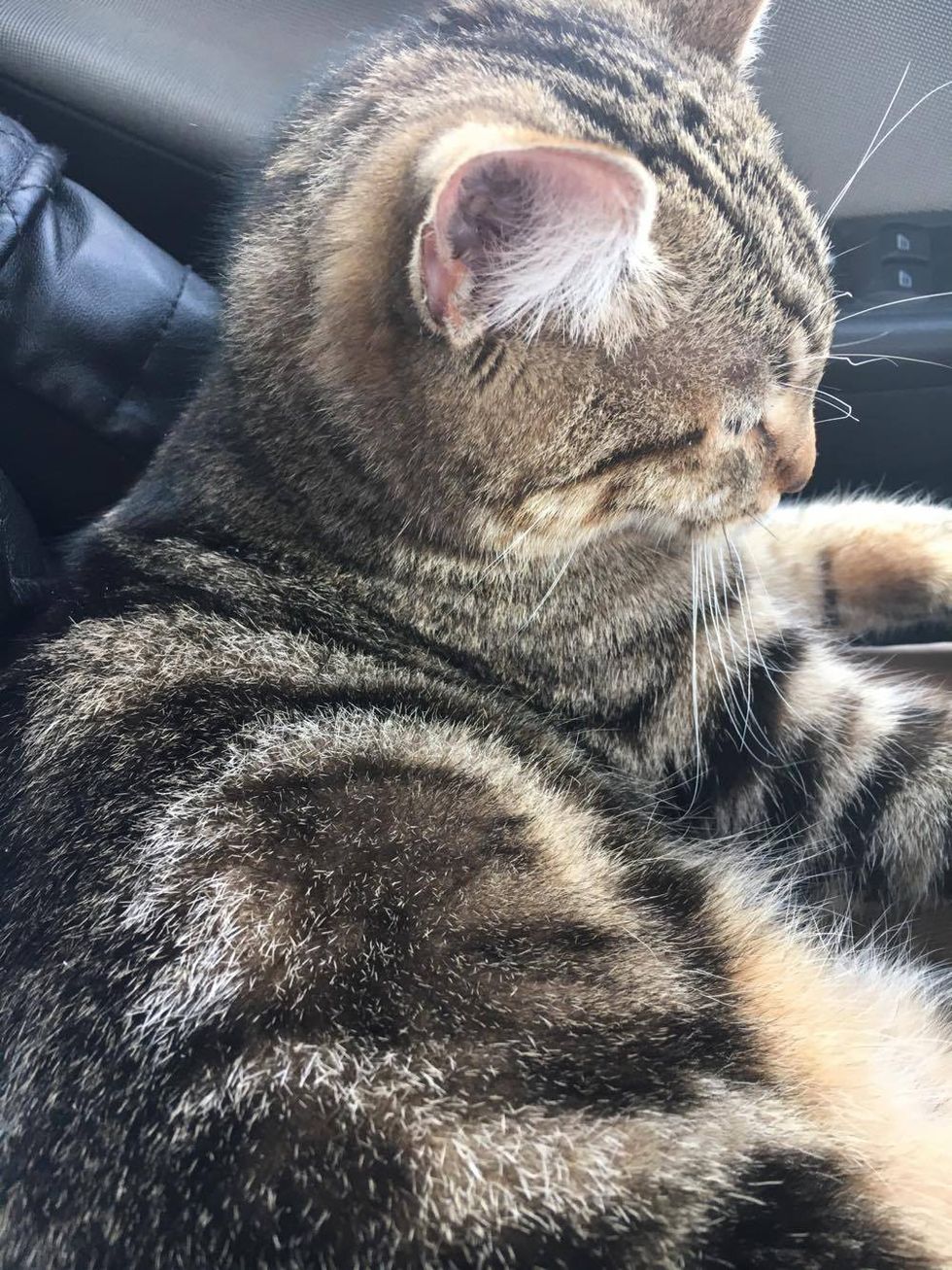 Susannah Nevison
After taking the kitty to a local shelter, Salt Lake County Animal Services (SLCAS), the staff there couldn't find a microchip but confirmed that the cat must have been living as a stray for awhile before she found Susannah.
"She let me carry her into the shelter and was really mellow while they took her information," Susannah told Love Meow. "She's doing really well there, and will be available for adoption."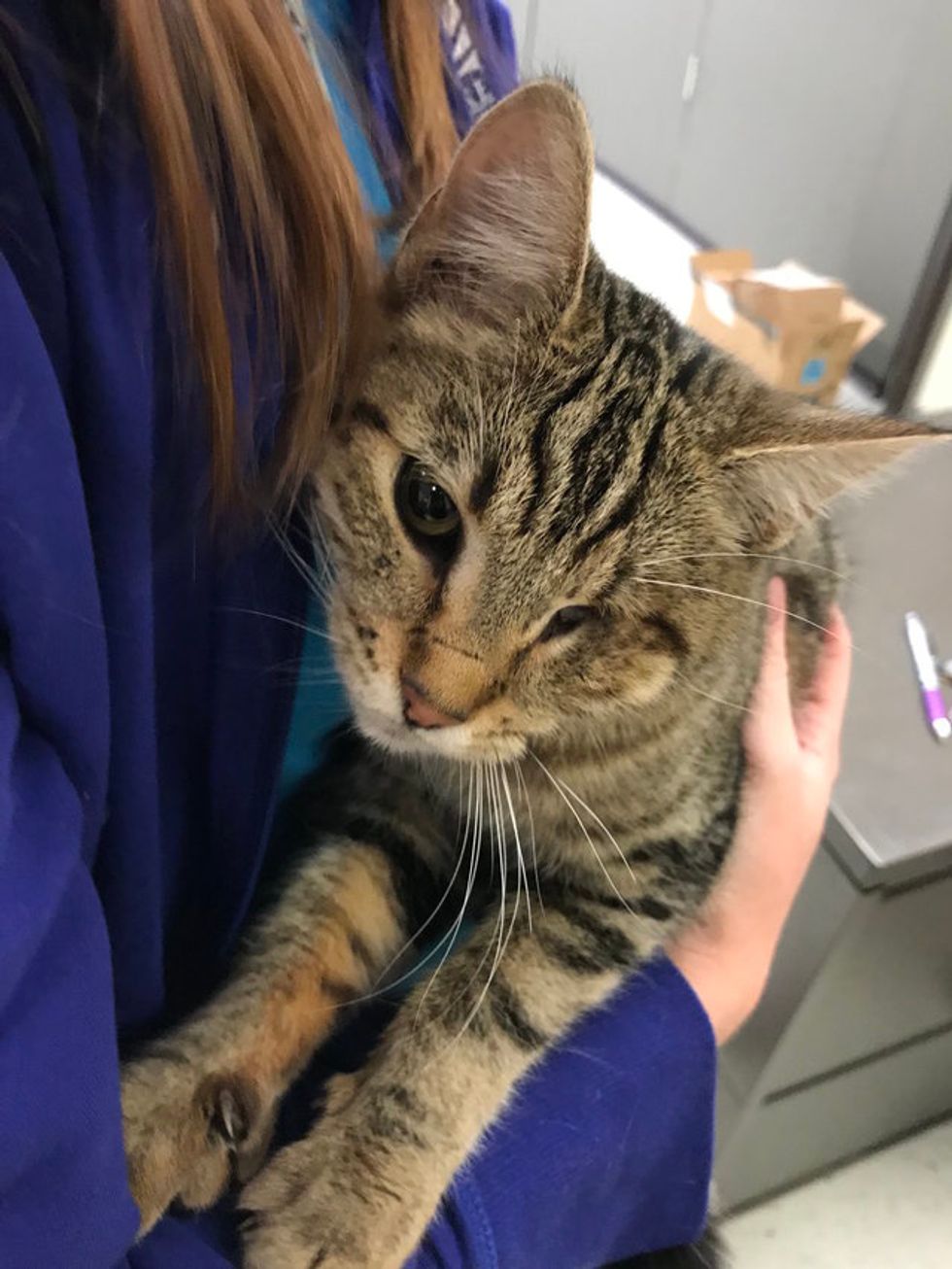 SLCAS
One of her eye sockets seemed to never have developed properly and would require surgery.
Update:
"She's doing great. Her surgery is on Friday and the Dr wants to keep her for another five days after her surgery to make sure everything is ok before she is available for adoption," SLCAS told Love Meow.
Susannah is happy that the kitty is getting the medical attention she needs. She's determined to help get her adopted into a good home.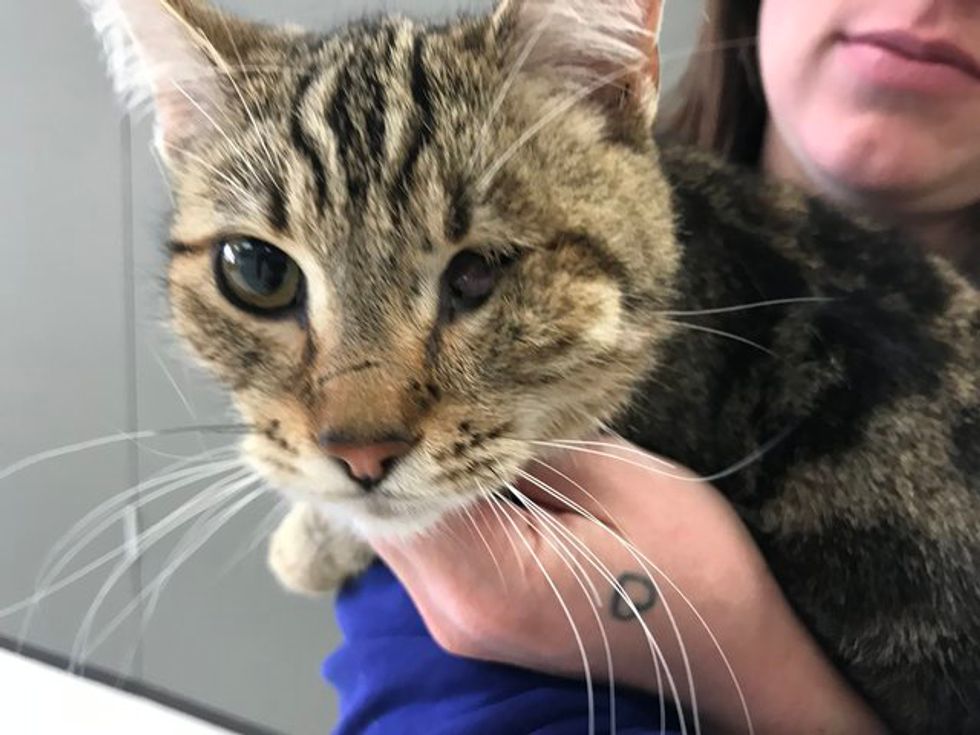 SLCAS
Share this story with your friends. If you are interested in adopting this kitty, contact SLCAS for the kitty (#A461543).
Related story: Stray Cat Jumps into Woman's Arms for Warmth Asking Her to Be Her Forever Human