A feral cat showed up in a backyard in a Brooklyn neighborhood and decided to have her kittens there.
When a neighbor found out that two of her five kittens did not survive the first week, he knew that the kittens needed help.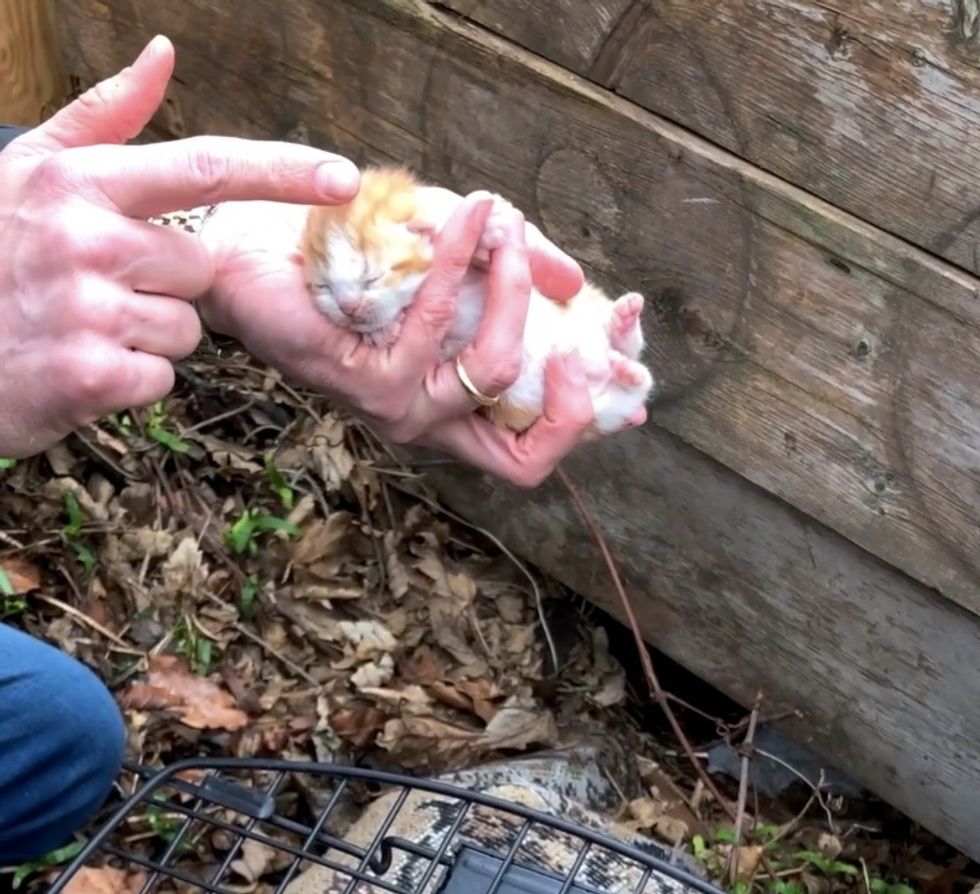 Flatbush Cats
The neighbor reached out to Flatbush Cats, a TNR-focused cat rescue in Flatbush, Brooklyn (NY), so that the kittens and the mama could have a better chance at life.
After the loss of her two kittens, the cat mama kept her remaining babies safe in a hidden spot and would not leave them if there were people nearby.
"After securing permission to access the yard, our first task was to locate the kittens without scaring mom too much. She'd hidden them under a large piece of wood next to a pile of trash, leaves and discarded items," Will of Flatbush Cats, told Love Meow.
They checked to make sure that the remaining three kittens were all there, and then set up a trap for the mama. "She was very suspicious of us, so we had to leave the area completely and just listen very carefully to hear when the trap had sprung."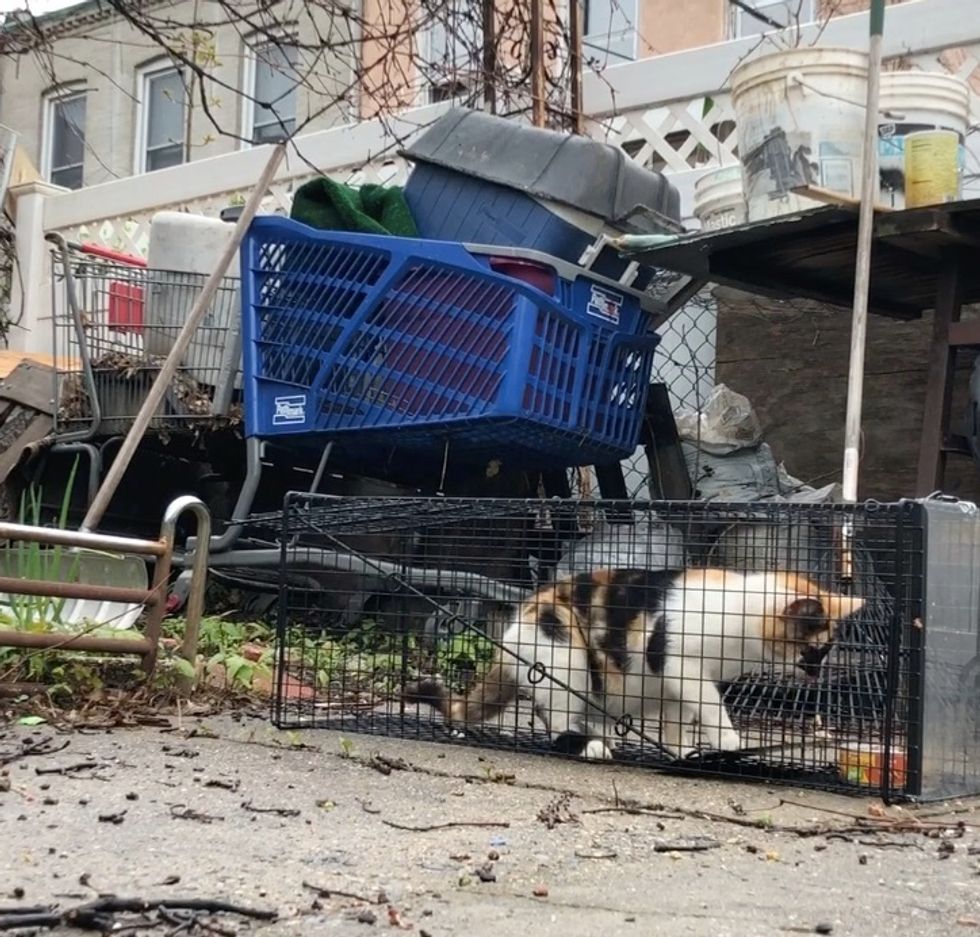 Flatbush Cats
After 10 minutes of waiting and carefully listening, they heard the trap snap shut and rushed over to cover the trap with a blanket to help calm the cat. (Scroll down for video)
The kittens were huddled up together as they were uncovered. Will carefully scooped them up, one by one, and placed them into a carrier with a towel.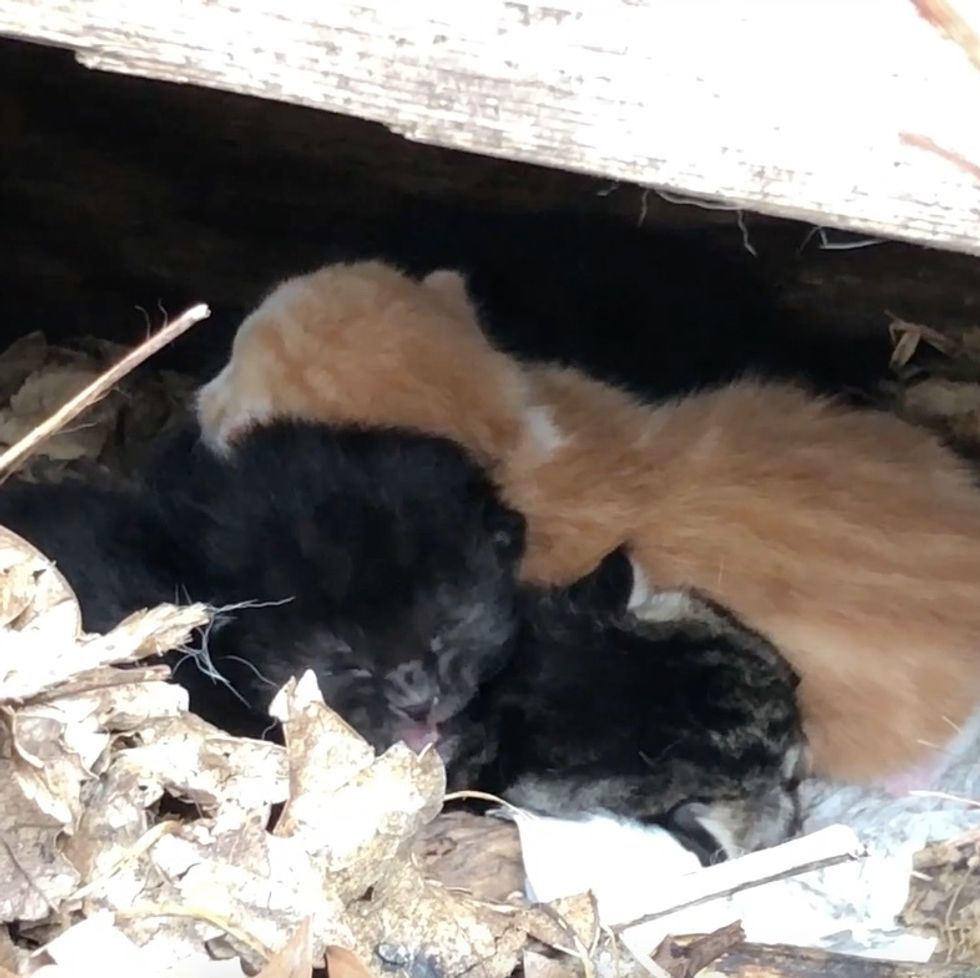 Flatbush Cats
Mama and her babies were reunited once they arrived in foster care. They set up a quiet area with plenty of food for the feral mama as the kittens continued to nurse.
The three kittens were rescued just in time as they needed extra care and medical attention.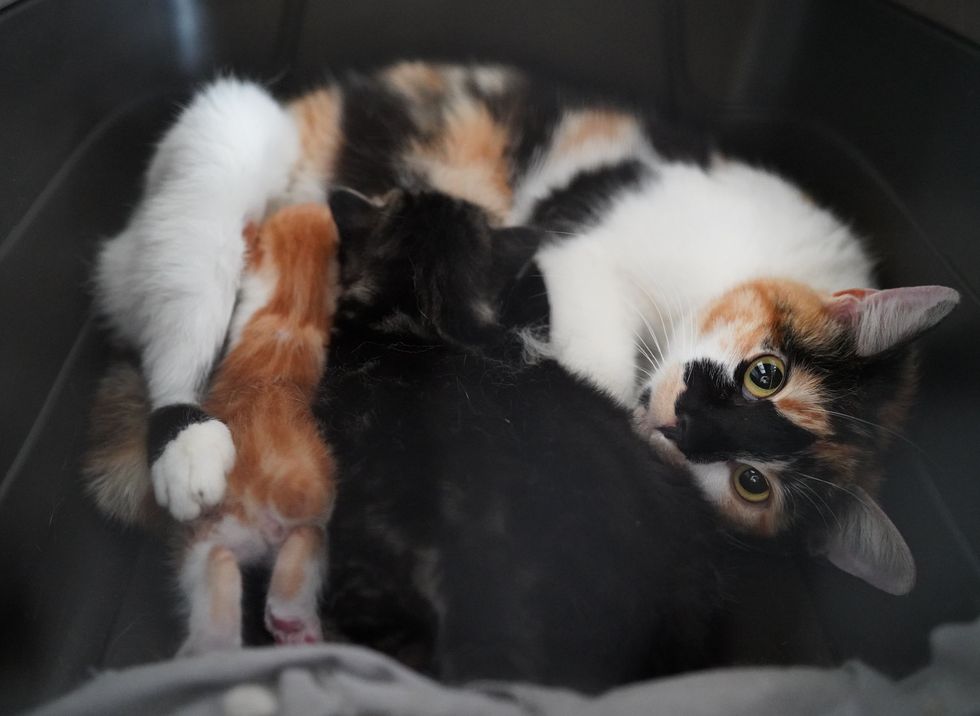 Flatbush Cats
"We had to deal with a few medical issues like upper respiratory infections and one kitten had a rectal prolapse which we're treating now," Will said.
The mother cat has a healthy appetite, and she's taking great care of her kittens. "Mom still hates us, of course, even though she's getting 24/7 room service and all the food she can eat! We duct-taped a spatula onto a broom handle to reach the kittens without being swatted."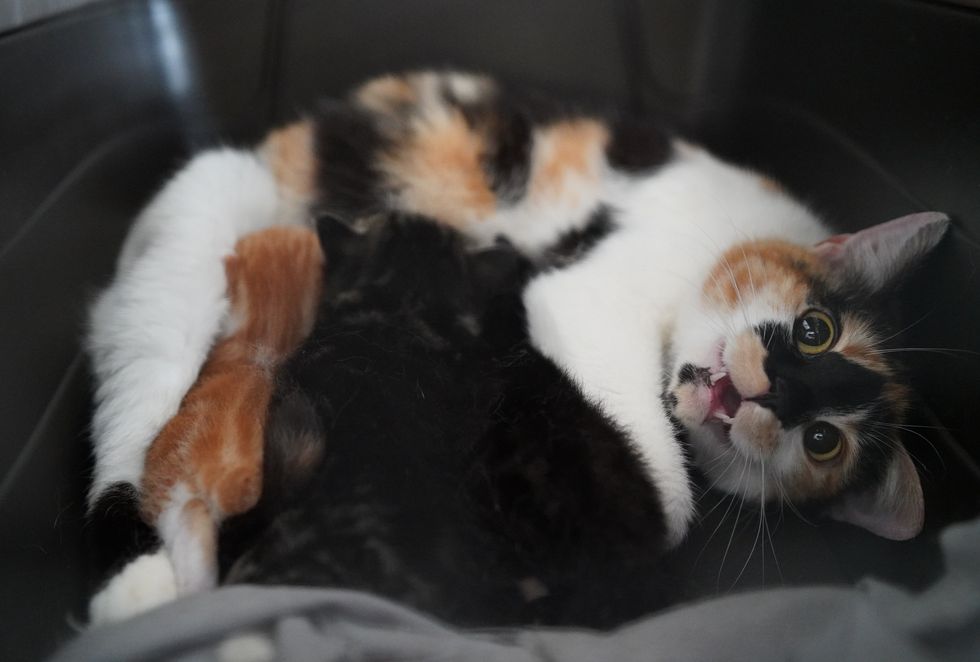 Flatbush Cats
The kittens were named Phoenix (orange one, runt), Jasper (darker color, the only boy) and Harley (tabby color, leader of the gang).

They are all doing well and growing quickly.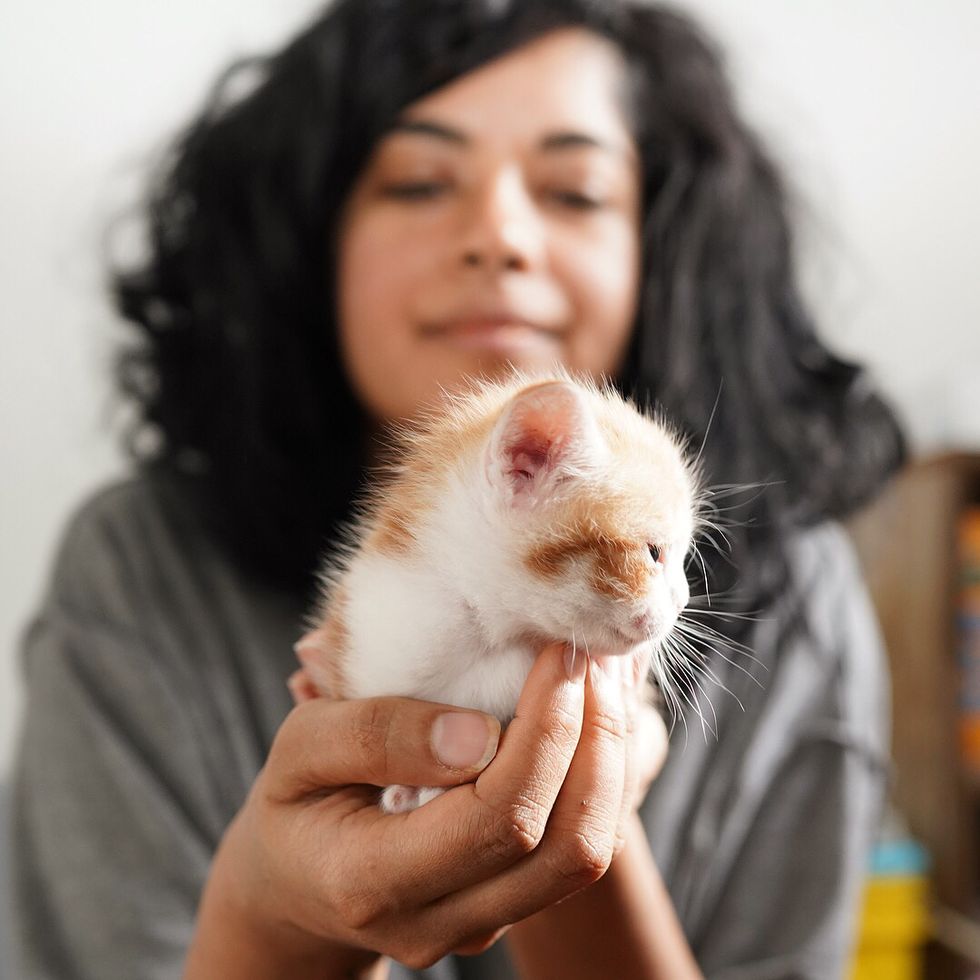 Flatbush Cats
At four weeks old, the kittens started to venture out of their nest. "They were ready to step out, explore their world and start some trouble."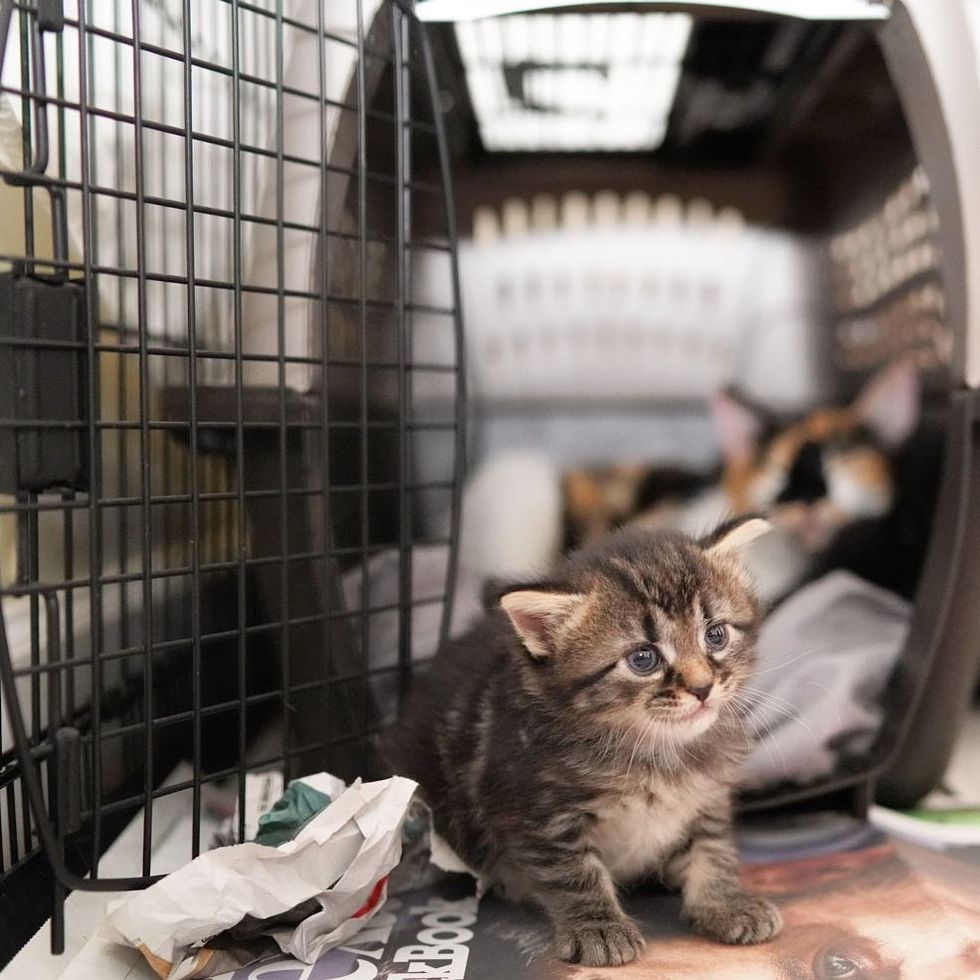 Flatbush Cats
They have begun to socialize the kittens, getting them prepped for adoption around late June.
"Phoenix is our sun-kissed bob tail ginger dumpling. As the runt of the litter, she's half the size of her siblings but has made incredible progress with a little extra KMR and special care. She even ate some of mom's wet food two days ago!"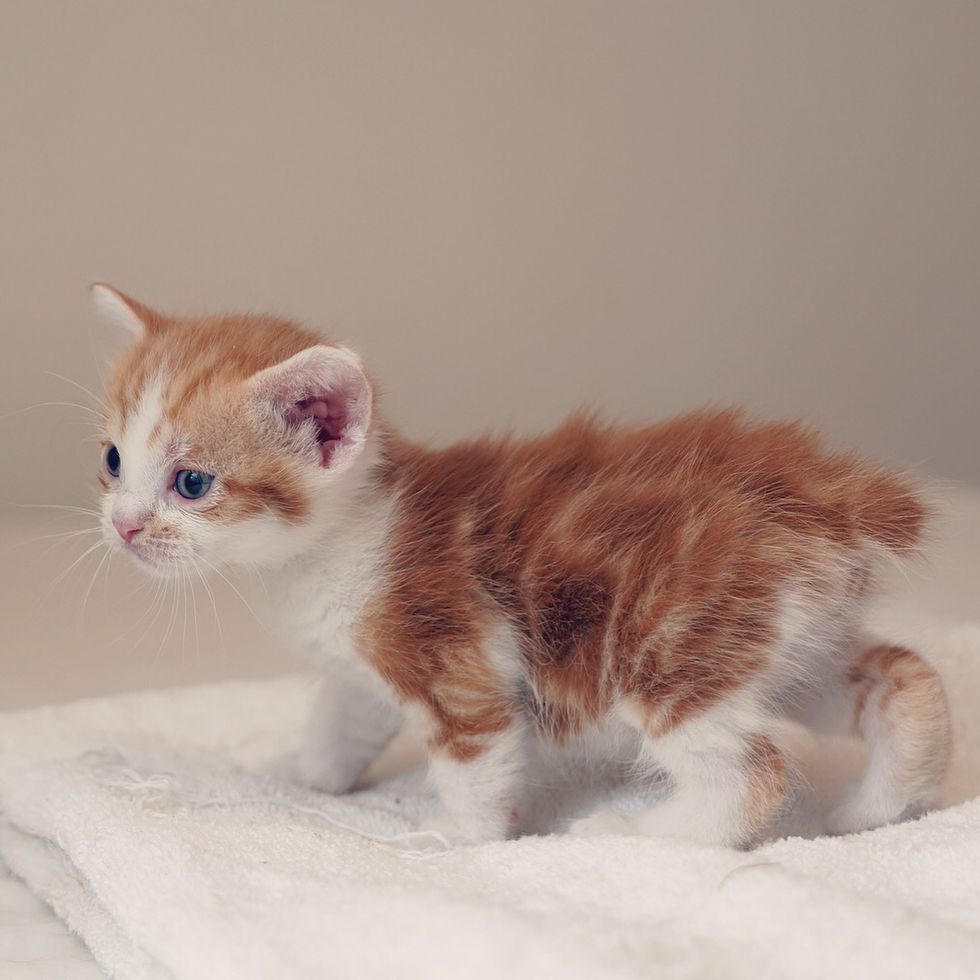 Flatbush Cats
Once the kittens are old enough, they along with the mama will be spayed/neutered. Since the mom is very feral, she will return to her cat colony and will be given food, shelter and the care she needs.
Jasper is the loudest of the three and will not take no for an answer.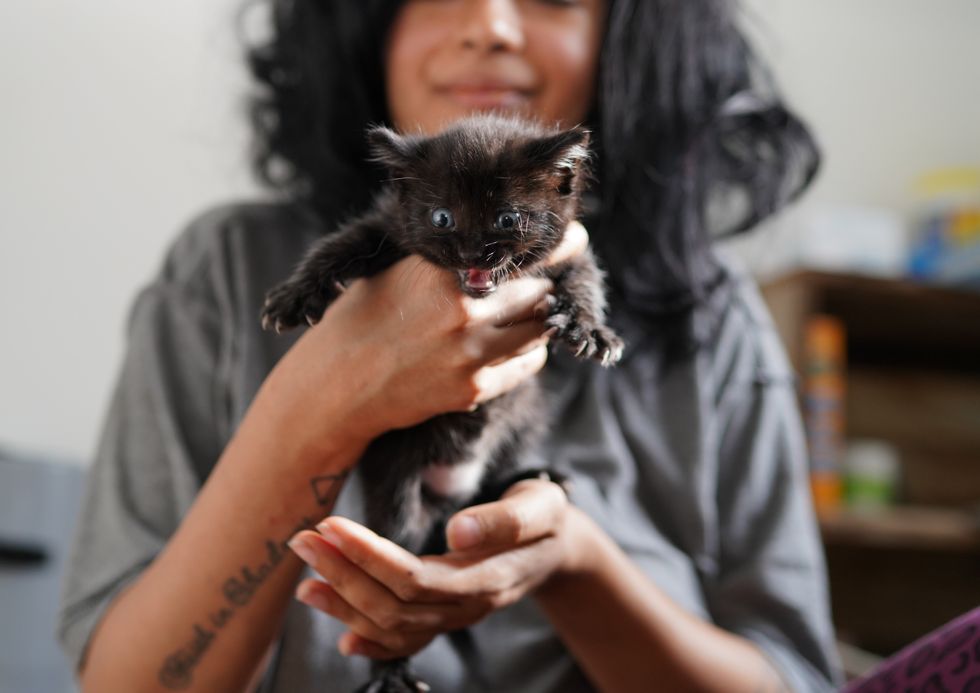 Flatbush Cats
With help from the kind neighbor, rescuers and volunteers, the cat mama has a safe and comfortable place to raise her babies and the three feline siblings are thriving.
Harley, the leader of the three, has claimed her foster parents' bed and figured out the Cat TV.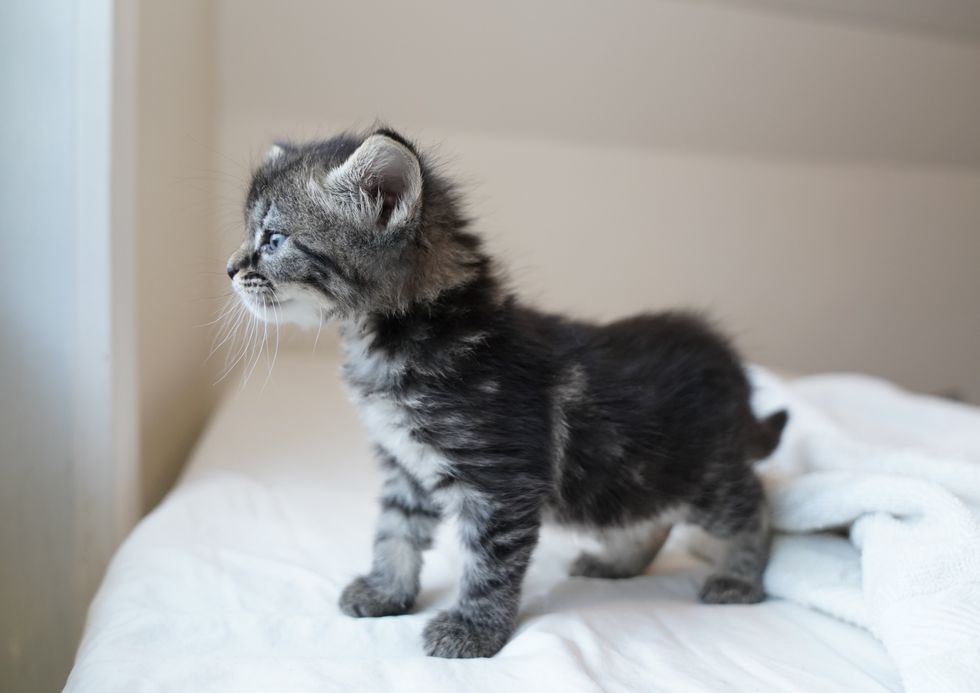 Flatbush Cats
Follow updates on the feline family on Facebook and Instagram @flatbushcats.
Watch their rescue in this video:
Share this story with your friends.
Related story: Deaf Cat Mom Gets Help for Her Surviving Kittens and Can't Stop Purring