Five tiny kittens were reunited with their cat momma after being separated by a house fire in Manchester, NH. The furry family is now getting the care they need to recover.
The litter of six gray kittens were rescued by Manchester firefighters from a burning apartment building on Thursday. One of the kittens didn't make it, but the firefighters were able to save the remaining five.
The cat mama escaped the fire and couldn't be found by the firefighters, but she eventually returned home and was taken to an animal hospital to be reunited with her kittens.
All the kittens were getting oxygen treatment for smoke inhalation. When they saw their cat mama again, it was a happy reunion. The cat mama is quite protective of her kittens and doesn't allow medical personnel to get too close to her little furry babies.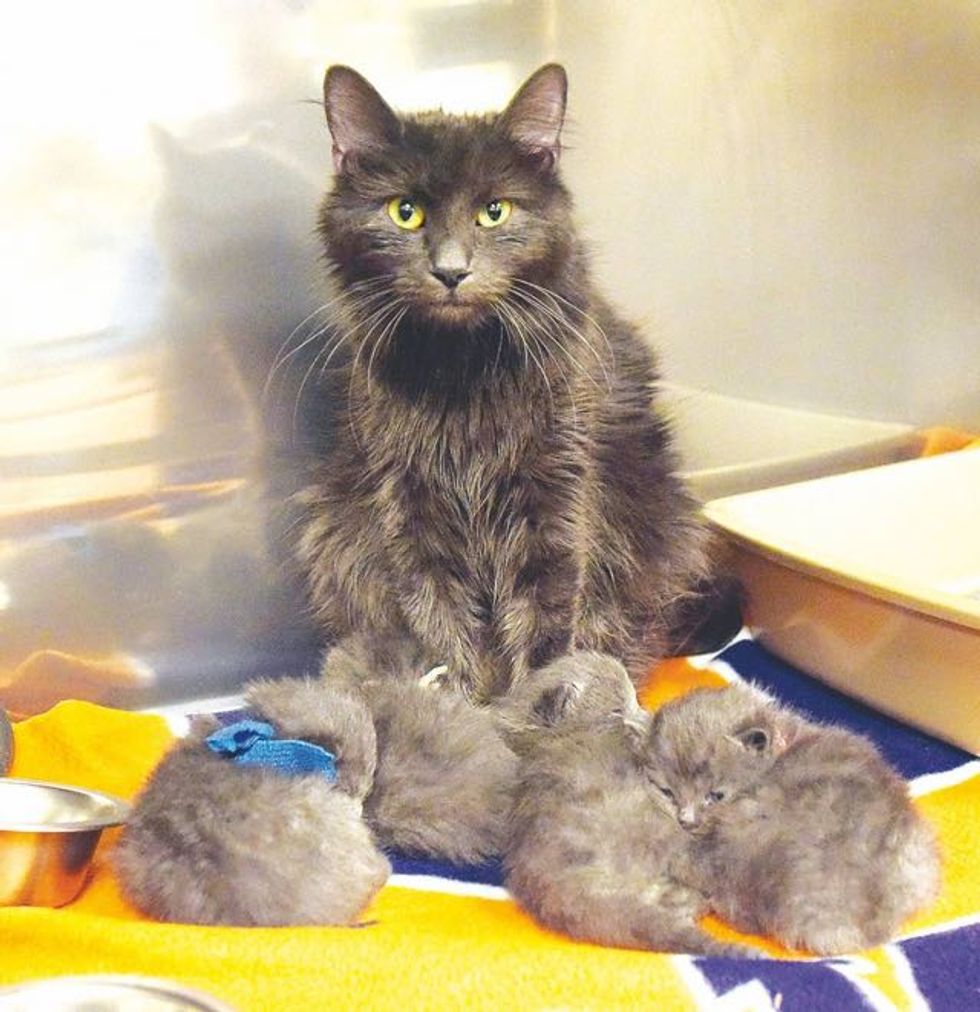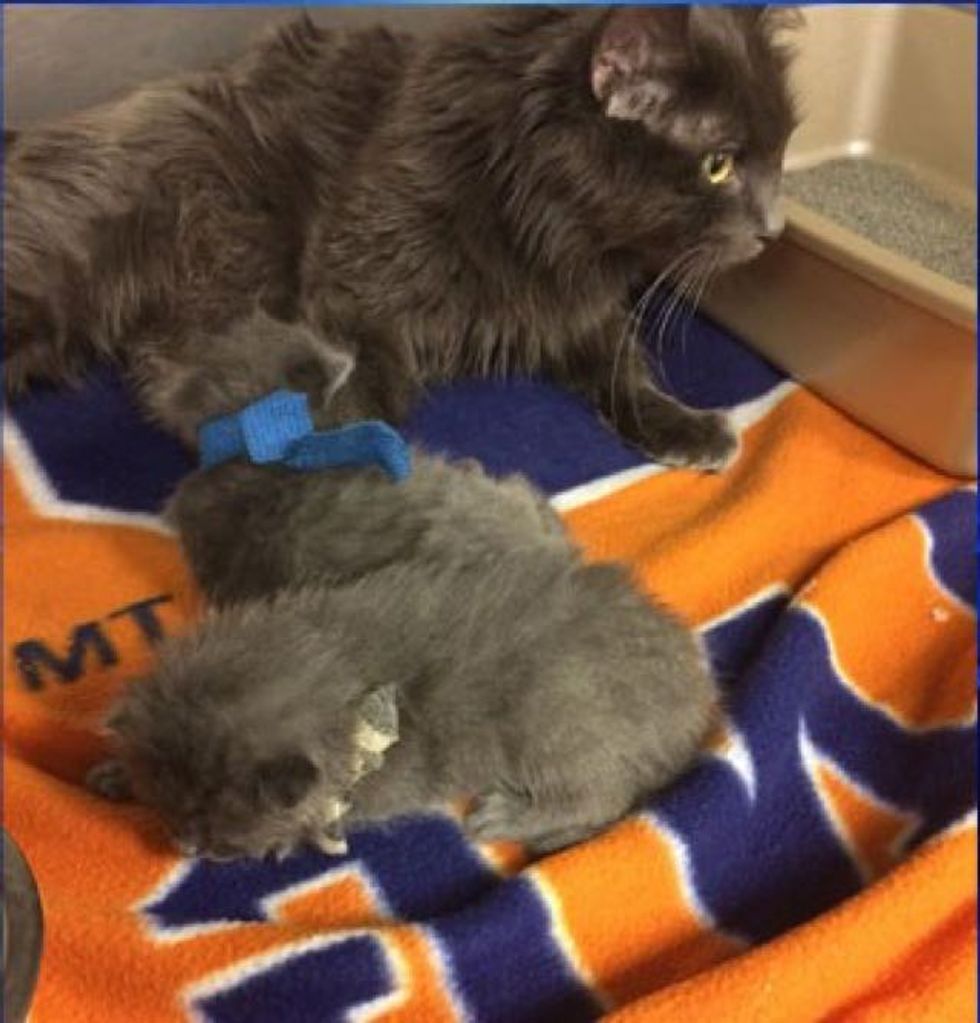 Source: unionleader.com