Ripley was found as a stray and taken to a local shelter. Purrfect Pals pulled Ripley and her 5 newborn kittens from the shelter so they could get a second chance at life. The 5 kittens are Bishop, Newt, Parker, Dallas, and Ash.
John Bartlett, their foster dad put them on a kitty cam. See their journey here.
Ripley is a good mom, caring for her 5 very demanding kitties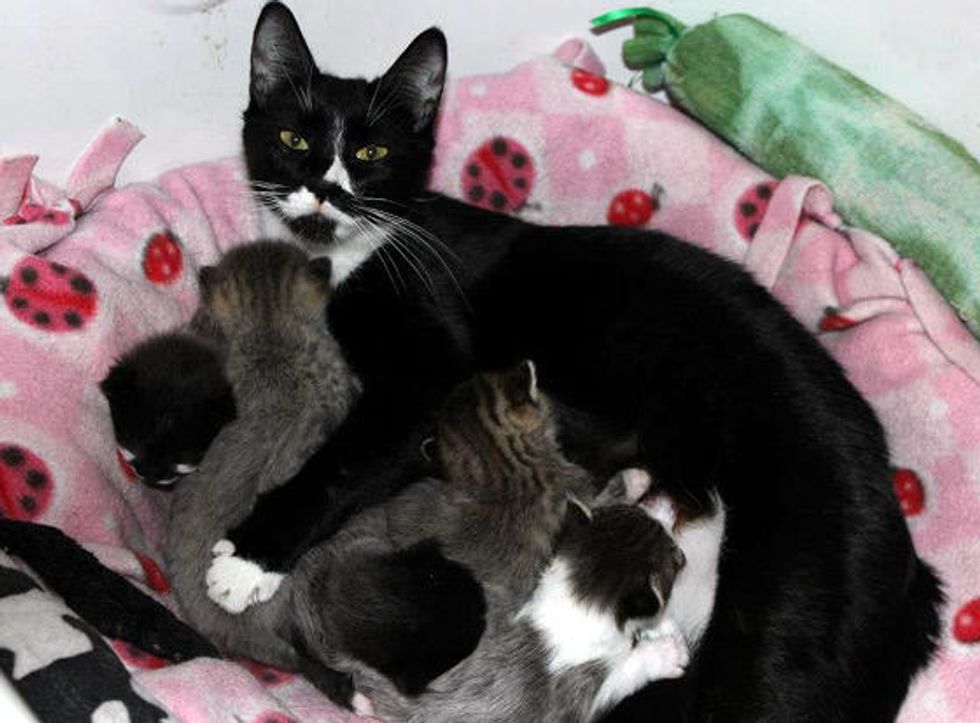 It's a cuddle puddle.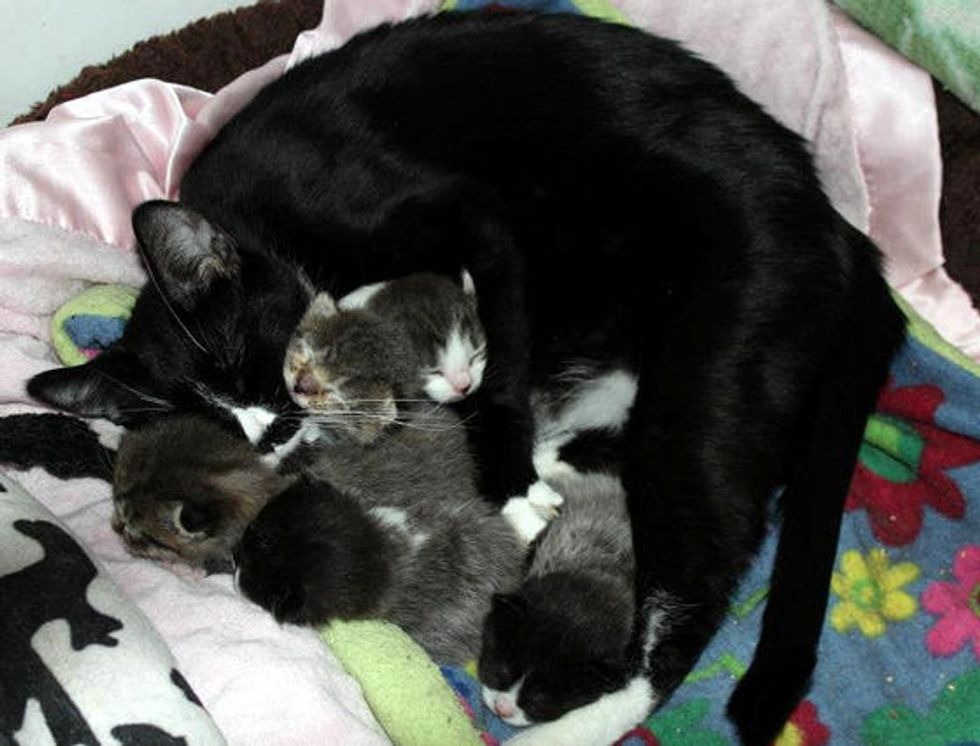 5 fur balls when they were just newborns.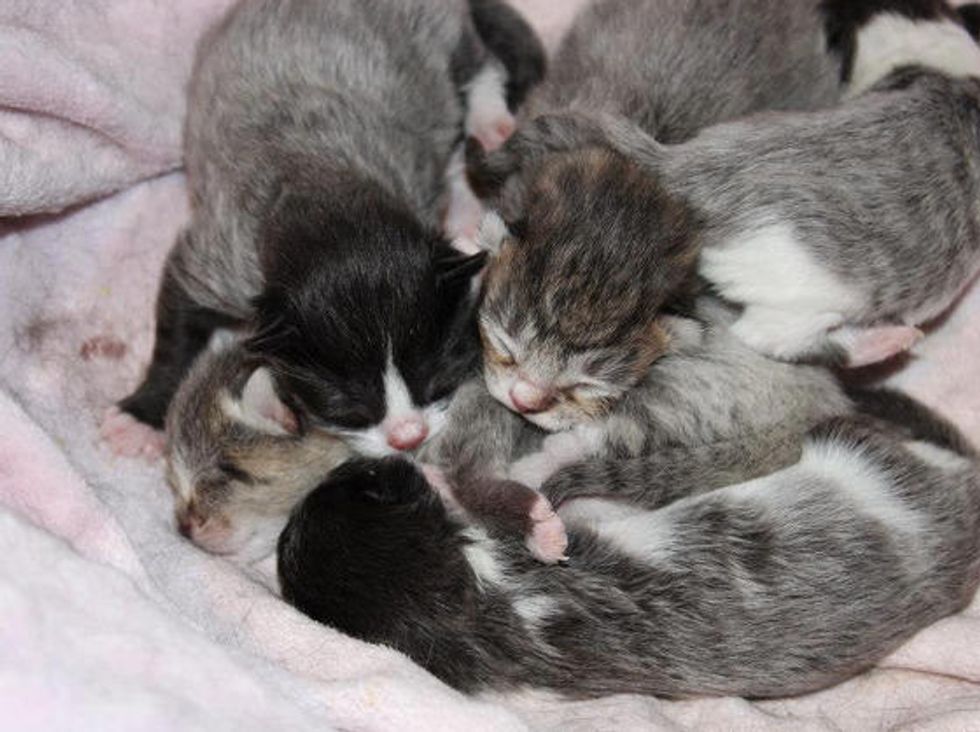 They are today, all have been adopted to wonderful forever homes.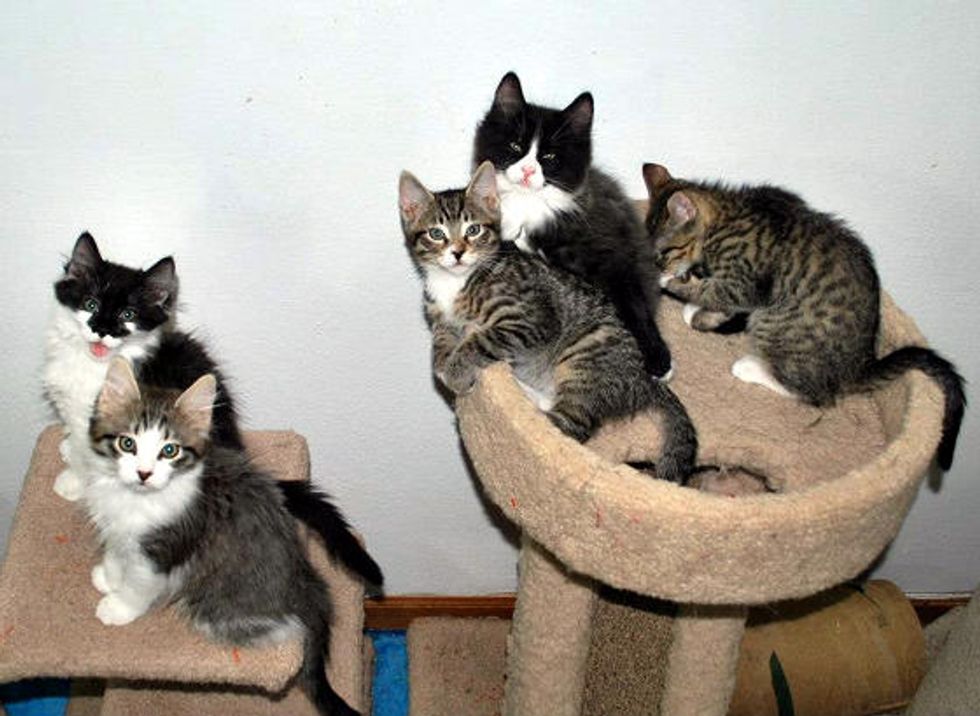 Photos by John Bartlett (like his facebook page the Critter Room)