Betty is a very special cat mama. "If you look closely (at the picture), you can see a third kitten... a newborn. Sweet Betty accepted, and cared for, two newborns after already caring for her special-needs boys, Niall and Harry," said Tenth Life on Facebook.
"Then, about a week later, we received a call that three tiny babies were orphaned at an animal control and needed care. We gave the babies to sweet mama Betty, and she didn't bat an eye - the loving mama nursed and loved those kittens as well!"
"So to all the mamas out there like Betty, we hope you get a well-deserved break and a heap of appreciation today! Whether your babies are furry, scaled, finned... Happy Mother's Day." (by Tenth Life)
Betty the cat mama cares for her own 2 special needs kittens and 5 orphan kittens she adopted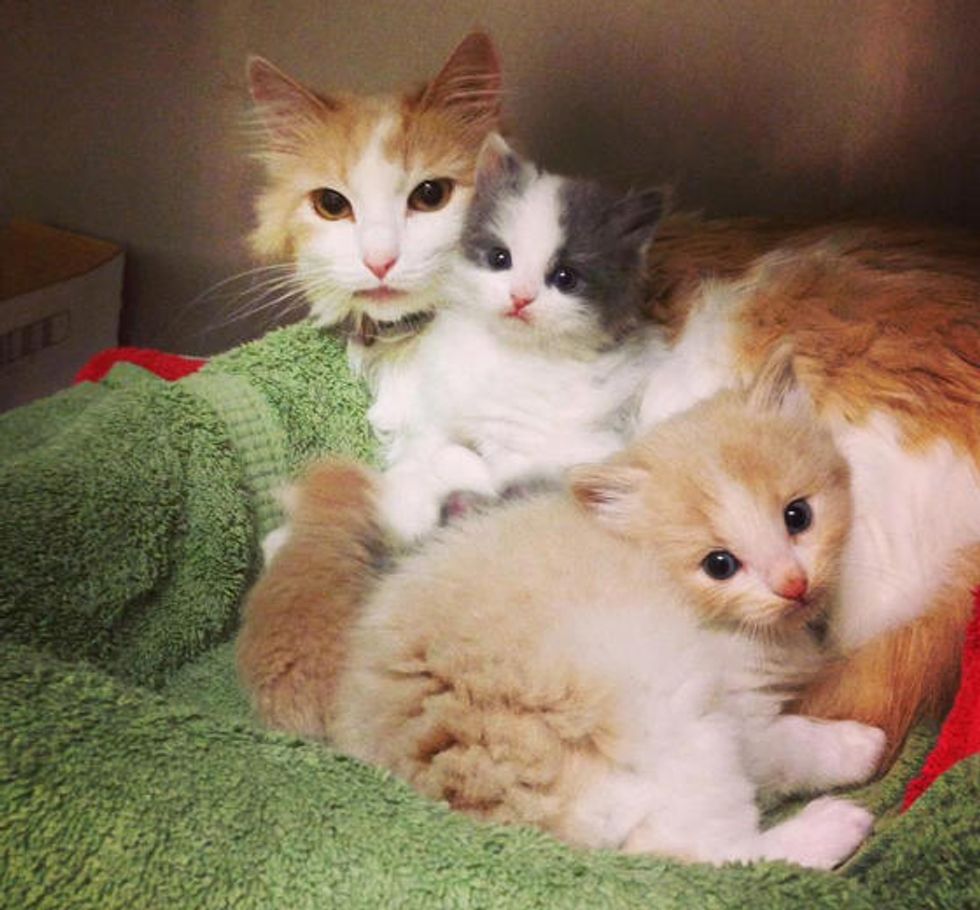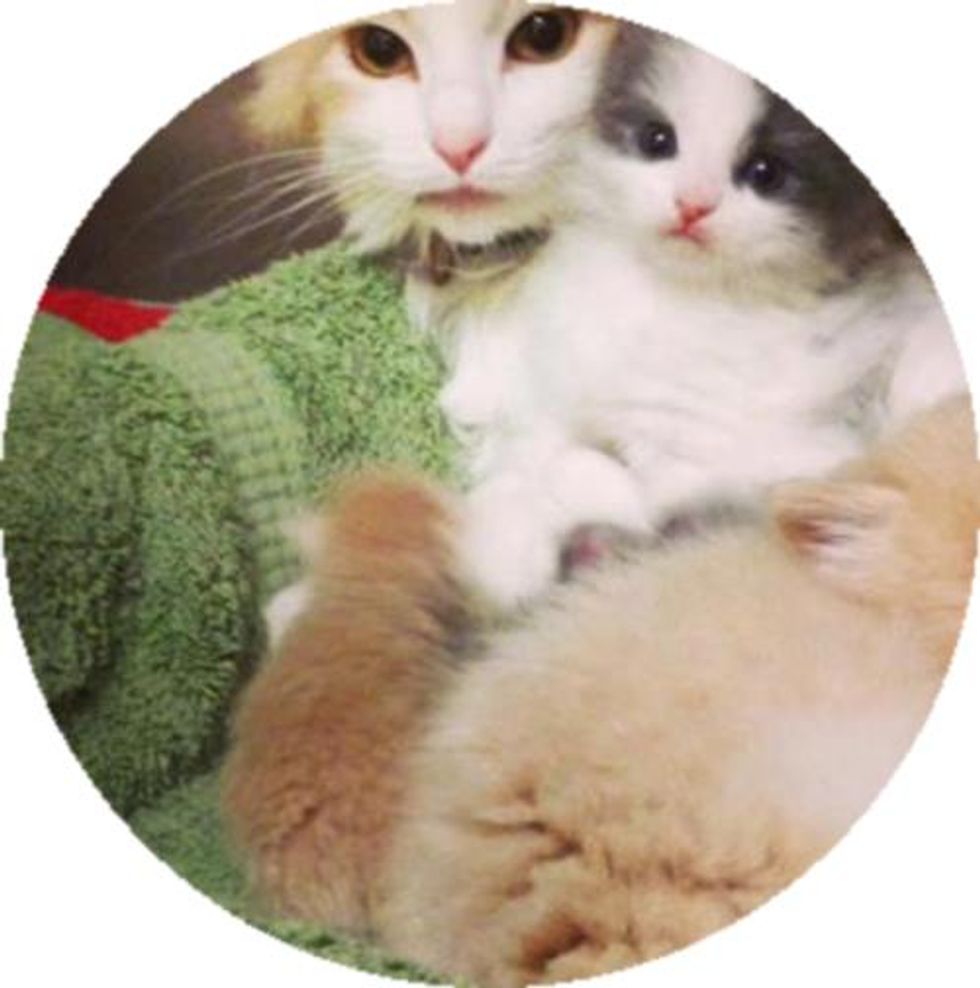 Photo courtesy of Tenth Life. Follow them on Facebook.