Jasper the cat and Coco the dog have been best friends. The tabby cat adores his blind canine buddy and follows her around everywhere she goes. He often guides her as her seeing-eye cat.
When their human had to move for work, she took Coco the blind dog with her as she requires extra care and attention. Jasper stayed with the daughter, and every day while Coco was away, he would wait by the door for her.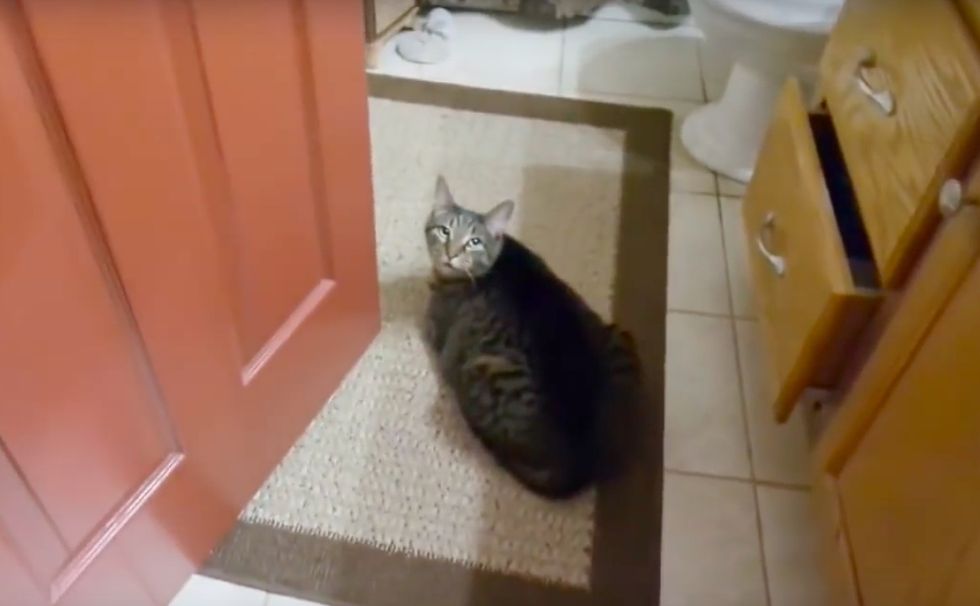 YouTube/Jasper&Smokey
After about a month, they knew they had to bring Coco back and reunite the two best friends.

When Coco arrived at the door, Jasper could hear something rather familiar. He stayed in the living room and waited until he saw a shadow of a buddy that he had longed to see--Coco!
Instantly he ran up to her and his human with his happy tail. After a few sniffs, Jasper recognized his buddy standing next to him and followed her right into the kitchen.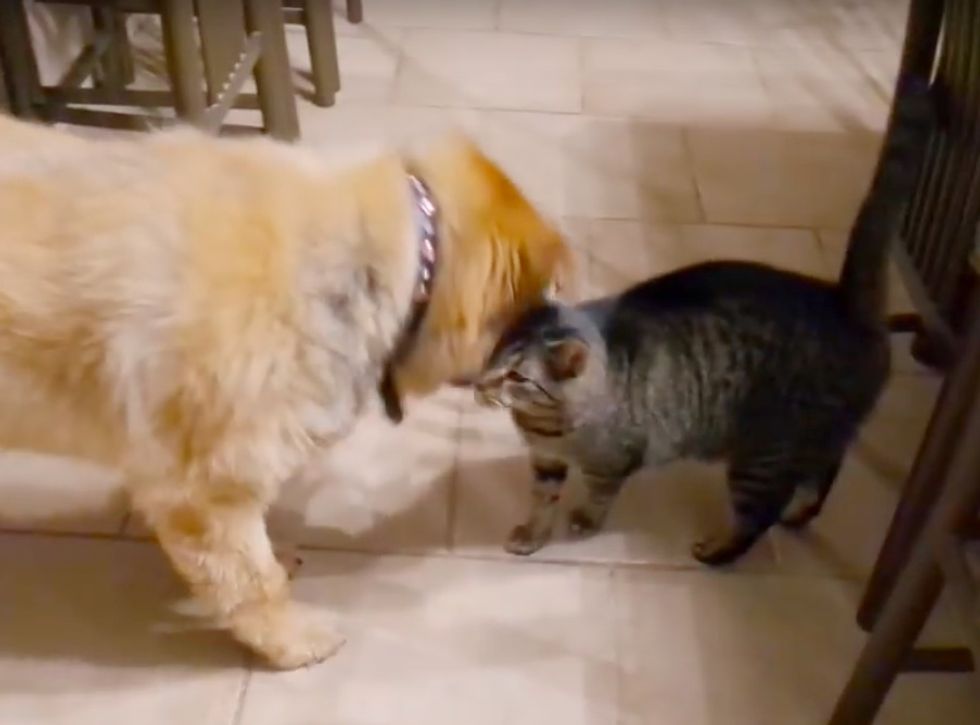 YouTube/Jasper&Smokey
Coco couldn't see, but she could smell that familiar scent from a good friend. She started wagging her tail to display her happiness.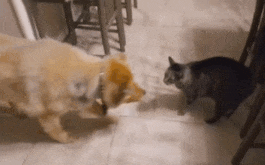 YouTube/Jasper&Smokey
After some kisses and snuggles, the two best friends went for a walk together just like the good old days where Jasper guides her in the right direction everywhere they go.
Watch the adorable reunion in this video:
Share this story with your friends.
Related story: Shelter Cat Becomes Seeing Eyes for Blind Kitten. They are Waiting for a Loving Home