Remember Della the cat mama who adopted three tiny ducklings? Here's the full story.
[Scroll down for video]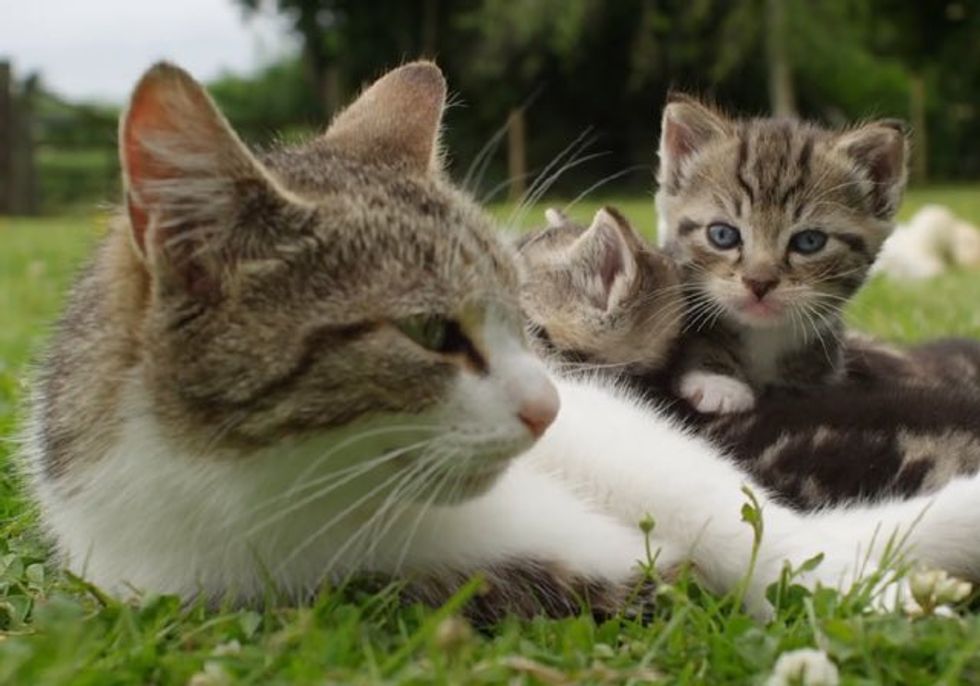 Meet Della the cat who lives in a farm in Ireland. When she had a litter of kittens, she also adopted three unusual babies.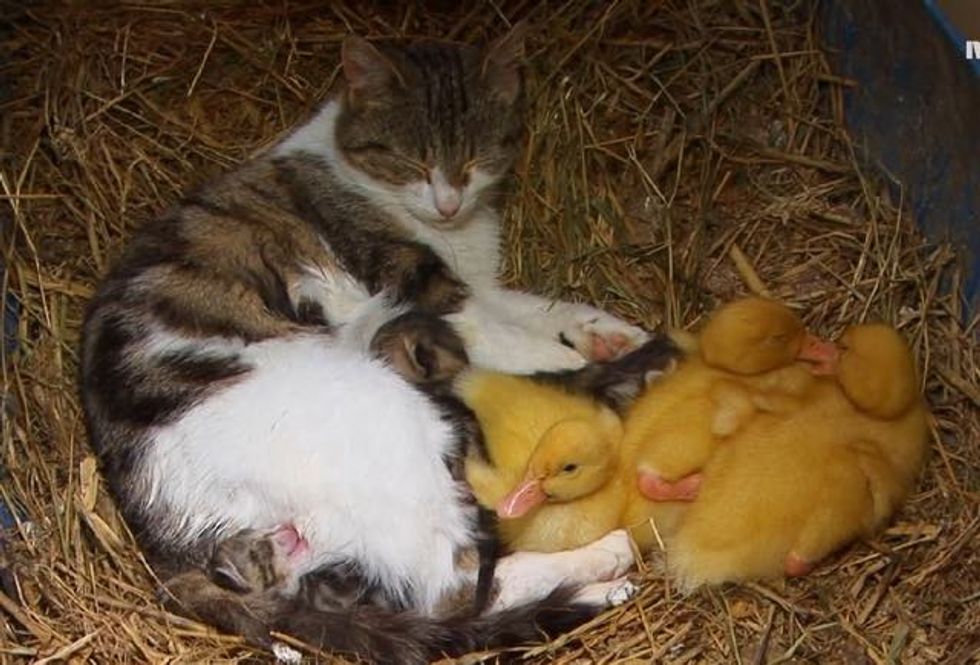 Just a few hours within giving birth, she came across three tiny newly hatched ducklings. Her mother instinct kicked in, and she brought them along and started to nurture them.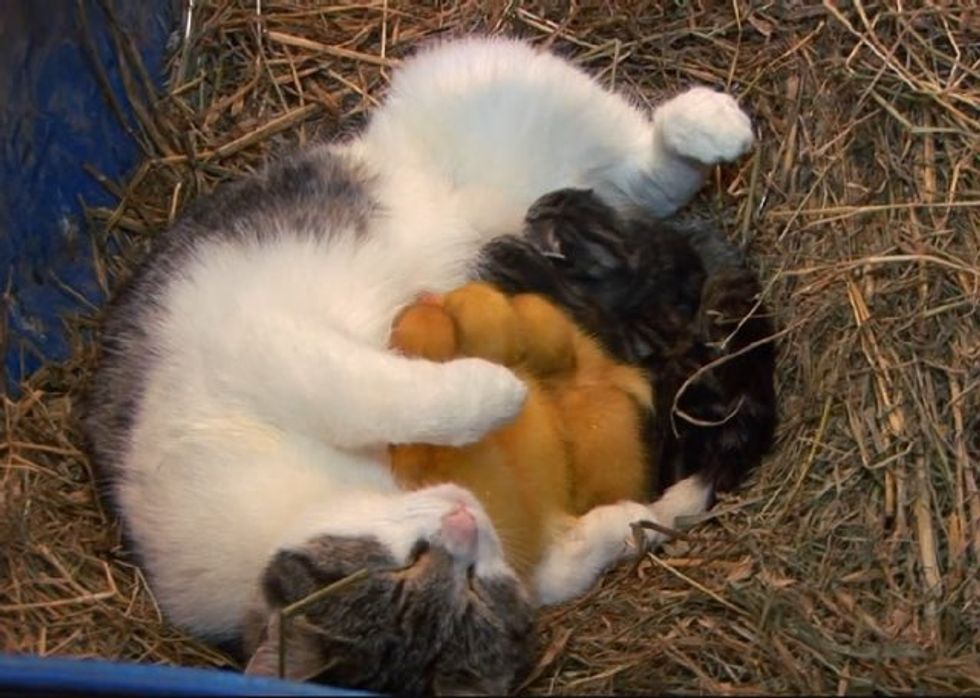 It's amazing to see the little ducklings latch on her as if they are nursing. One can only guess that this is an instinct from the ducks, as they have come across an unusual source for nutrition.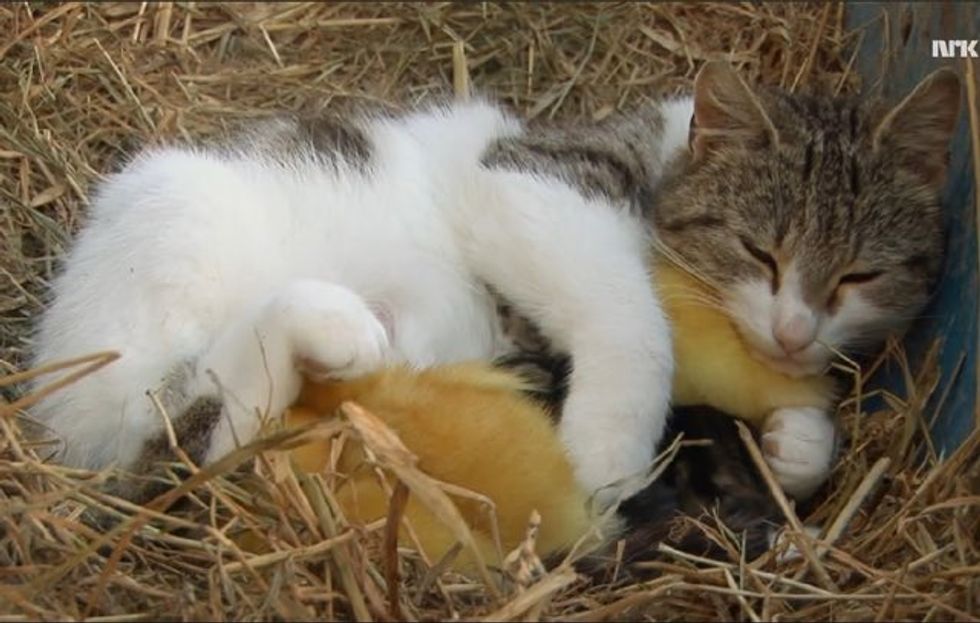 Protective mama tries to keep all the ducklings in the nest. It's a lot of work keeping them in place.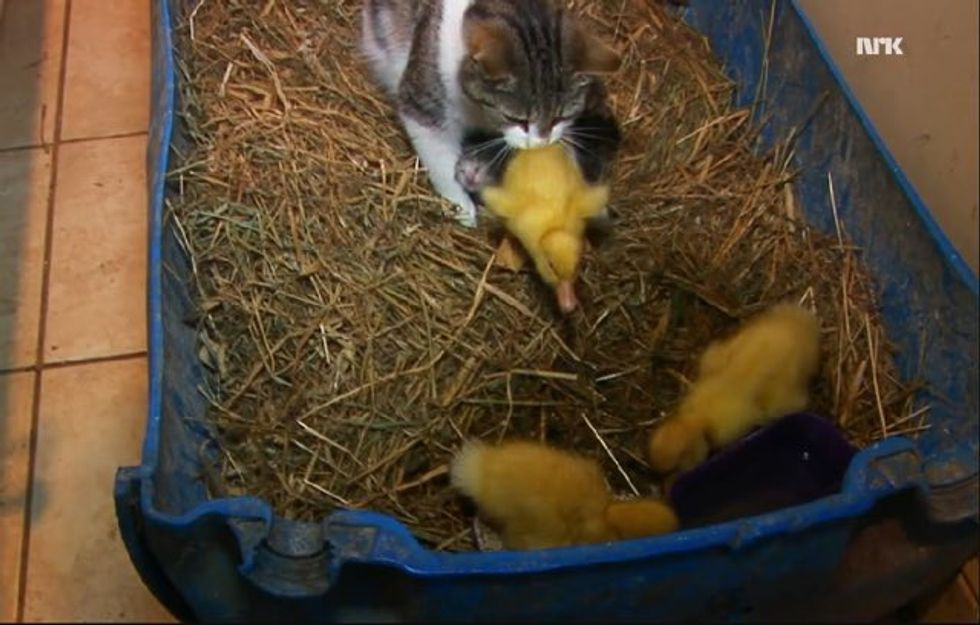 A few weeks after Della adopted her babies, the ducklings, although independent, still had the attachment to their cat mama.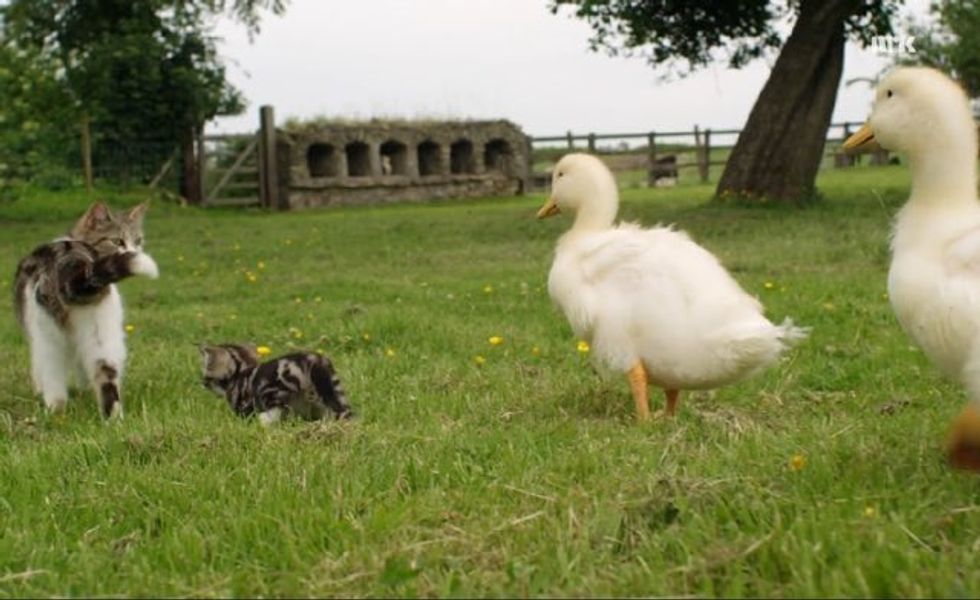 Watch the whole story in this cute video: