The devastating tornado that struck Washington, Illinois last Sunday left the area in wreckage. Many survivors assumed the worst after they were separated from their pets, but the following stories give them a sense of hope.
"This cat was discovered in the rubble and was reunited with its owner." (Do Something)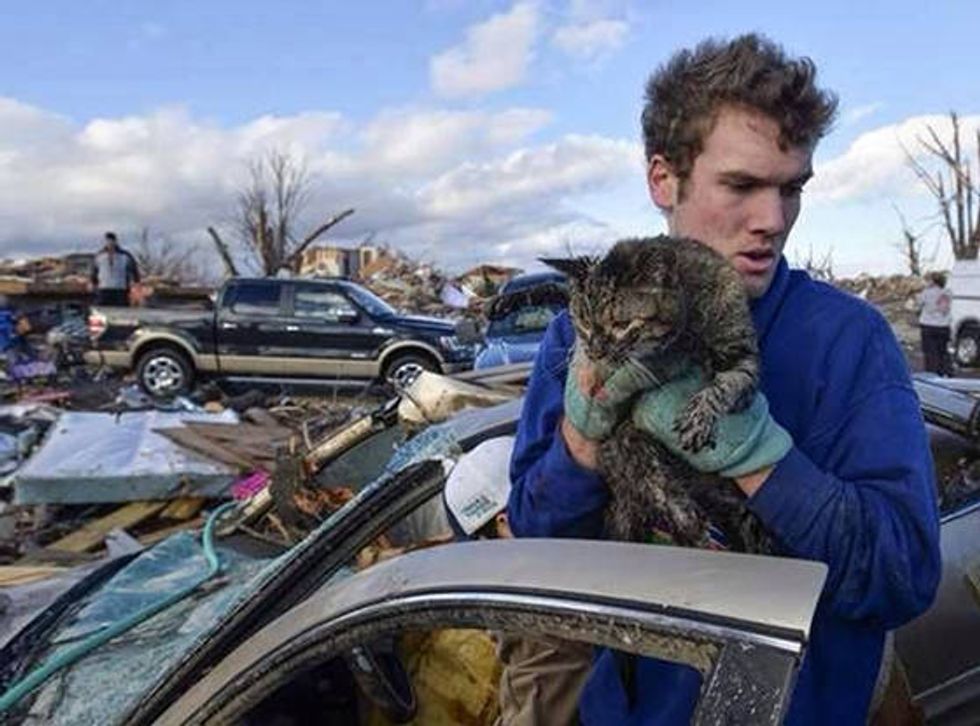 Source: Do Something. On Facebook: Lost and found pets from Peoria/Washington, Illinois.