A cat who was rescued from a rough street life, decided to help other animals in need.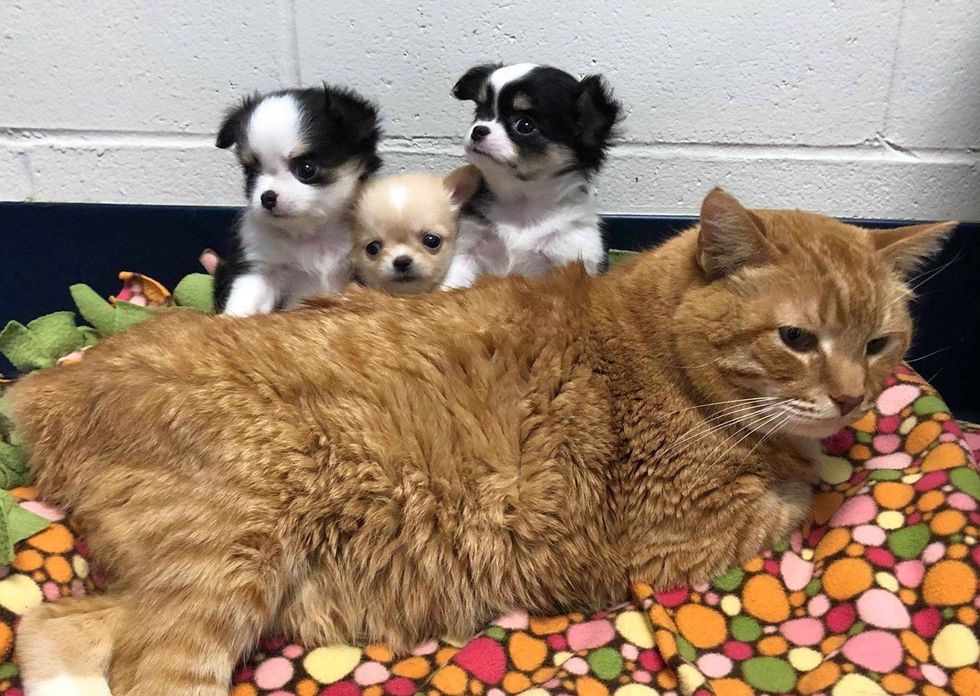 Lollypop Farm
Walter the cat was seven years old, when he was spotted by a concerned citizen in New York. He was in desperate need of medical attention and was brought to Lollypop Farm in Fairport, for help.

"When Walter arrived, he was in rough shape. His fur was matted, he was infested with fleas, and he had a terrible infection in his hind legs and rear end," Lollypop Farm told Love Meow.
The ginger cat was incontinent and had trouble walking likely due to a condition called Manx syndrome. "This condition involves a shortening of the spine and sometimes missing vertebrae, which could explain Walter's difficulty walking and using the litter box normally."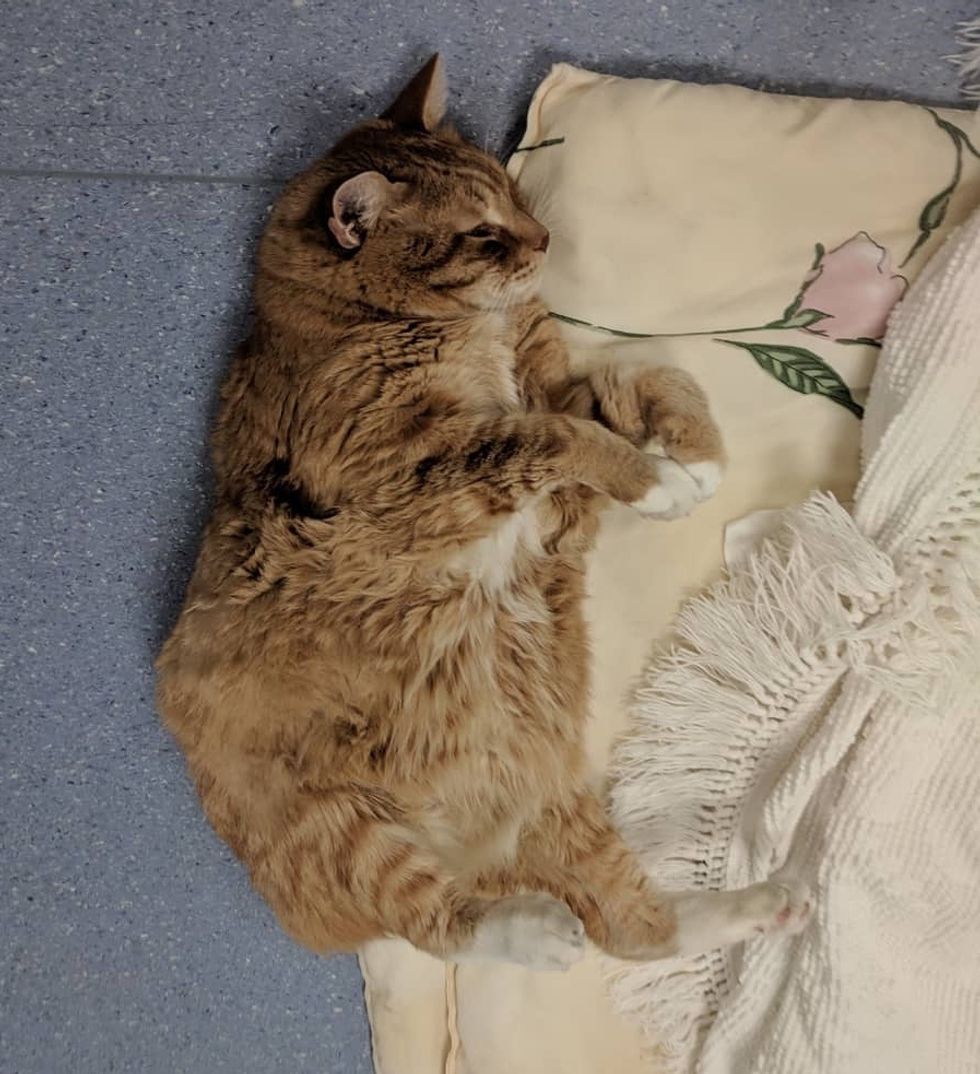 @cami_the_hound
Despite an array of health issues, Walter remained in good spirits and was happy to be cared for. The shelter veterinary team treated his infection, handled his flea infestation, and started him on acupuncture treatments to help him strengthen his legs.

"Walter slowly started to feel better, and quickly discovered his favorite place to hang out in the clinic – the 'beach!' This is a heated portion of the floor where pets recovering from surgery can comfortably wake up from anesthesia."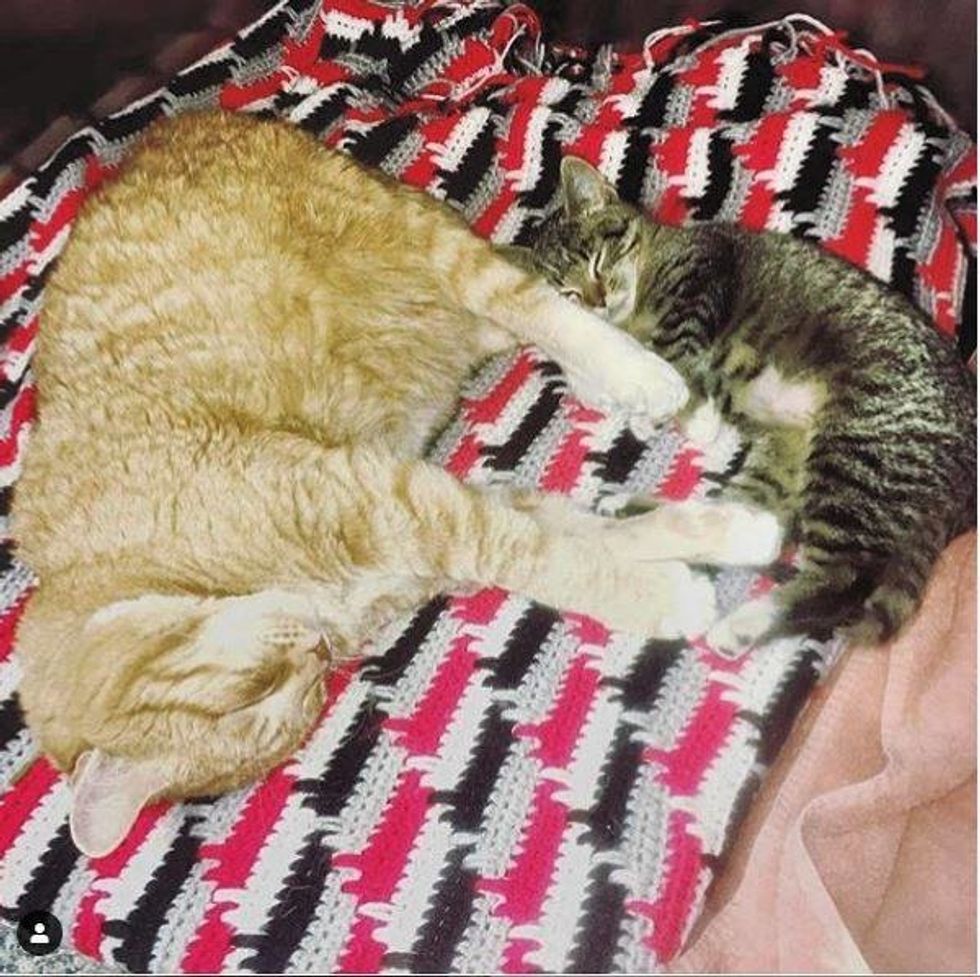 Lollypop Farm
As Walter saw animals coming out of surgery, his instinctive nurturing side quickly came to light. He was immediately drawn to kittens and started grooming them and showering them with cuddles.

"It wasn't very long after he arrived in the clinic that he took on the task of making kittens feel safe and loved," Amanda Evanchik, a Veterinary Technician at Lollypop Farm, told Love Meow.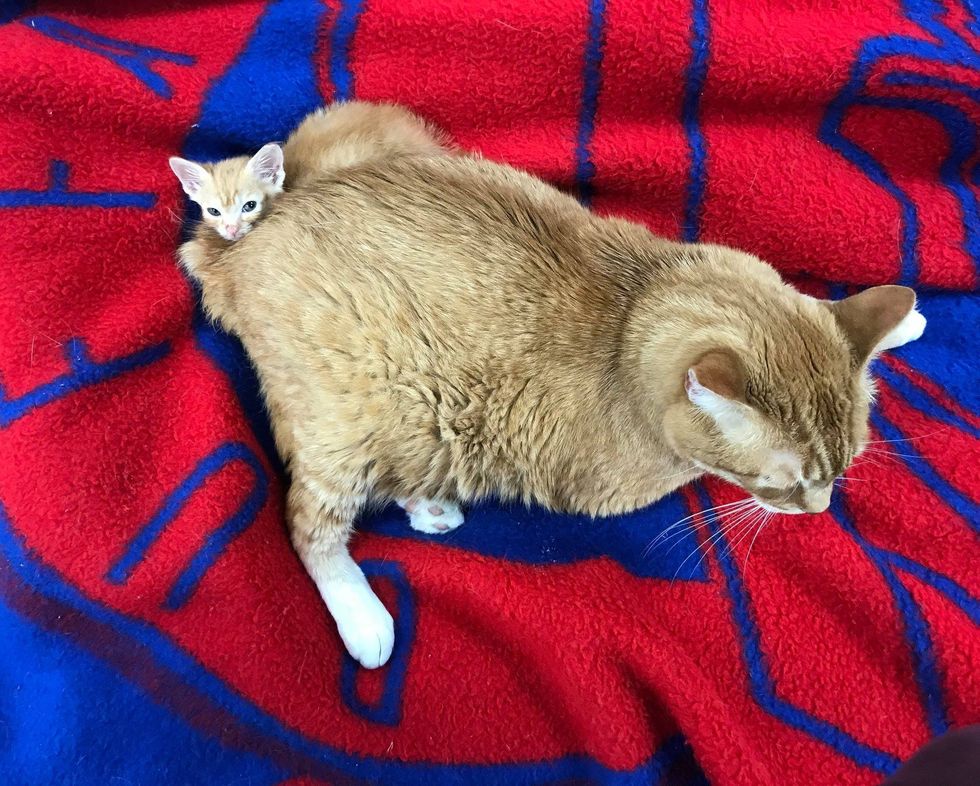 Lollypop Farm
The weakest or sickest kittens have really benefited from Walter's loving presence and comforting licks. "Walter was once a patient at the clinic himself. After receiving extensive veterinary care, it was clear that he needed a little more help day-to-day than your average cat, and our clinic staff decided it was best that he stayed at the shelter as a permanent resident."
Besides caring for feline patients, Walter also offers much-needed cuddles to dogs and sometimes even farm animals.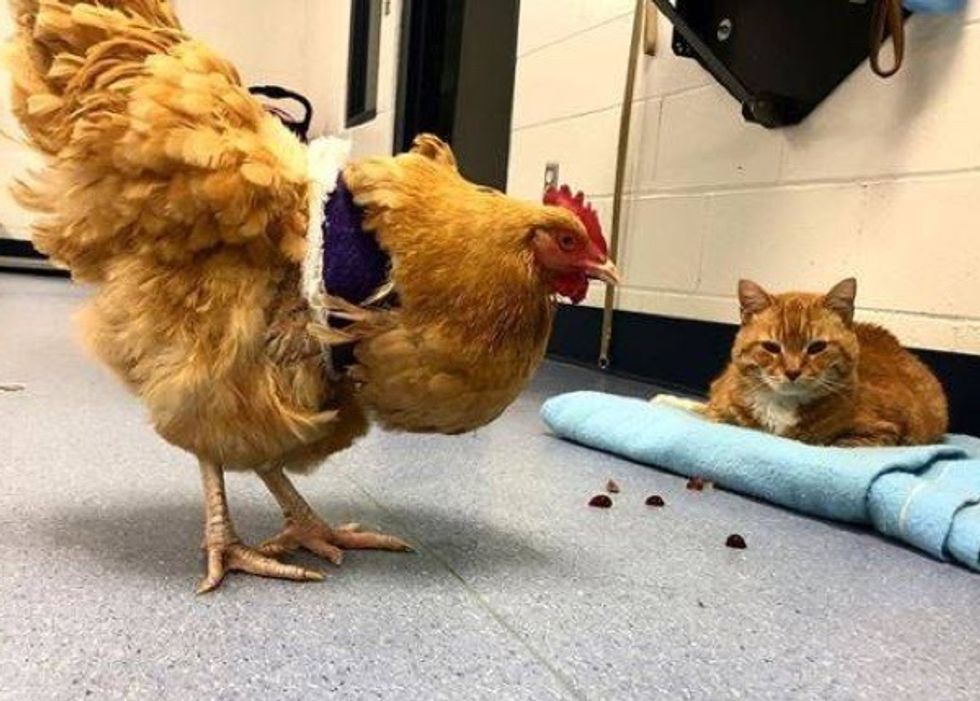 Lollypop Farm
Staff adore the ginger cat, and he's become the fixture at the clinic and a dedicated nurse to their patients.
Watch Walter and his furry patients in this cute video:
Walter the cat helps rescued animals at clinicyoutu.be
The veterinary team makes sure that his back legs stay in shape and goes on adventures around the shelter with him, exploring new places, seeing new sights, and meeting new animals.

"This type of physical therapy is to give him more mobility, and make sure that he maintains strength in his back legs," Amanda said.
"In return for helping him, Walter repays his friends in the clinic with lots of love and helps them care for so many other homeless pets."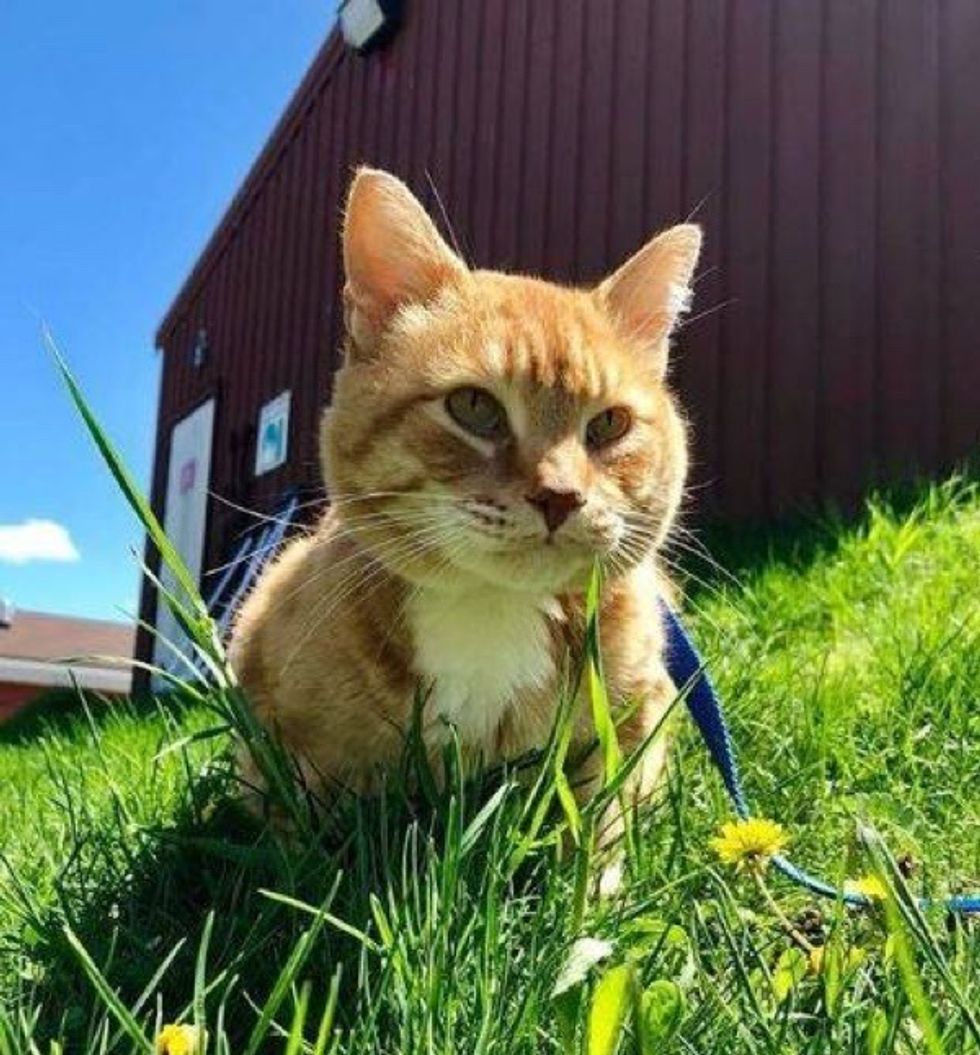 Lollypop Farm
Early this month, Walter turned nine years old. Everyone at Lollypop Farm celebrated his birthday.

"He's become such an integral part of the clinic that staff members from across all departments came to celebrate his special day. This was the least we could do to celebrate Walter and thank him for all the love he gives to pets in need here at Lollypop Farm."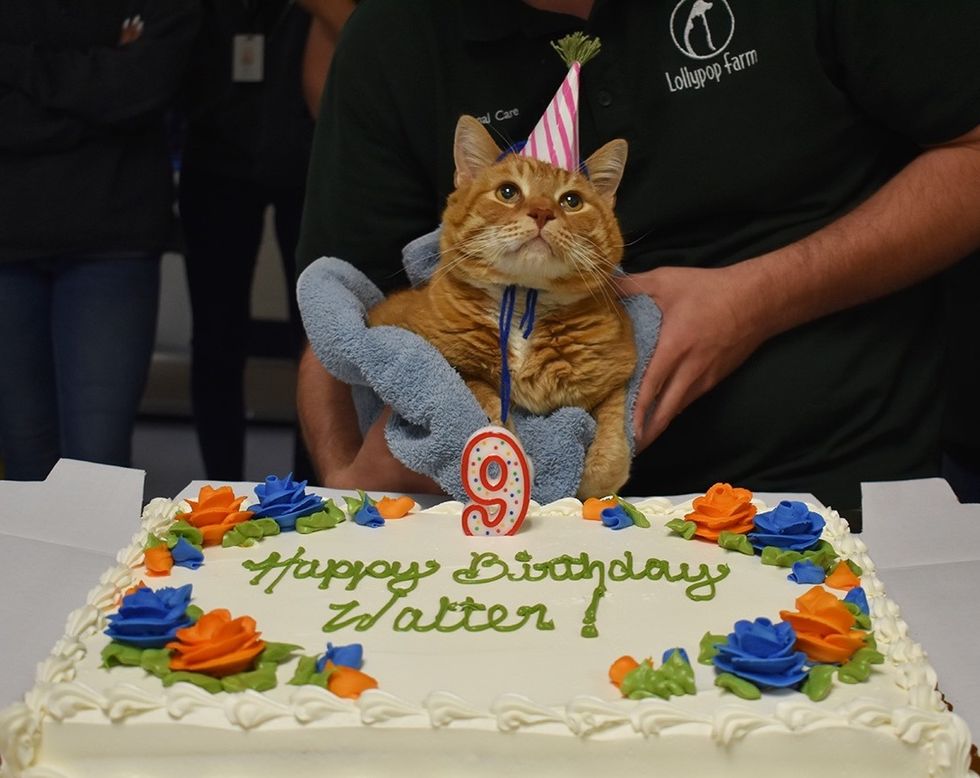 Lollypop Farm
"The clinic team cares for Walter and gives him a comfy place to spend his days, and in return, he gives back so much love to the homeless animals that come through the veterinary clinic before making their way to new homes," Lollypop Farm told Love Meow.
"So many sick kittens and puppies have Walter to thank, in part, for their recovery."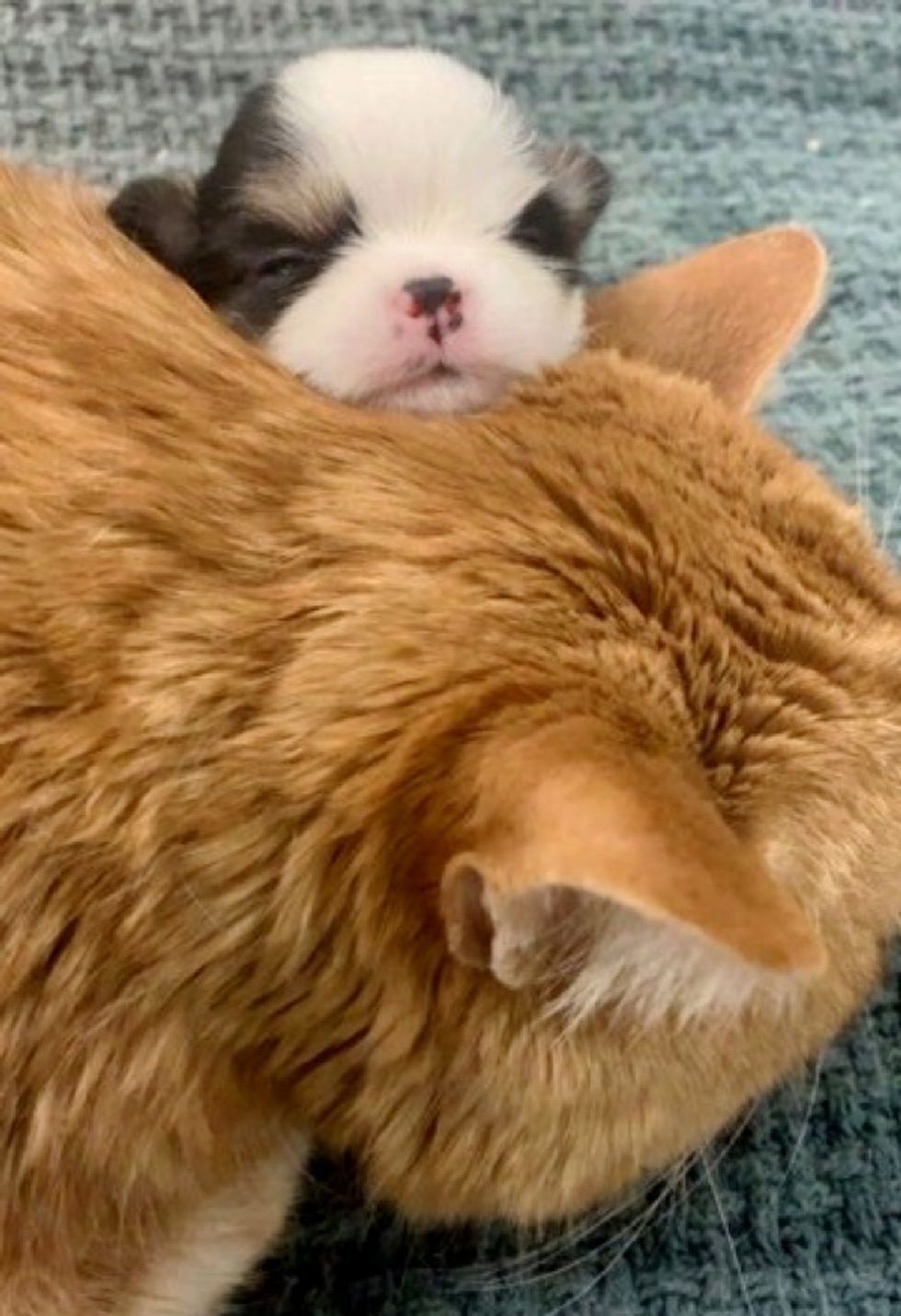 Lollypop Farm
Share this story with your friends. If you would like to support their rescue efforts, click here to see how you can help. Follow Lollypop Farm on Facebook.
Related story: Cat Who Spent Most of His Life on the Street, Helps Orphaned Kittens