Rory the cat lost some of his vision and became aggressive before he was taken in by the shelter. Staff from Yorkshire Cat Rescue gave the little boy a second chance and helped him turn around. Today he's found love and trust again but more importantly, a place to call his forever home.
"This little man is probably a Bengal cross, and came into our care as his previous owners were keeping him in a shower cubicle as he has become aggressive," said Yorkshire Cat Rescue. They believe Rory might have suffered a head injury which led to him having detached retinas and very limited eyesight.
"With limited vision and a poor start in life, Rory had a lot of difficulties with people. All he wanted was somebody to love him, and he spent a few months in our office learning about the correct way to interact with people and be a little less...intense. We strongly believe that there is a place out there for every cat, all we have to do is wait," the shelter said.
Then one day, Rory found his humans...
"Happily Rory found his own very special forever home on the 1st April this year. His new owners are madly in love with him, are enjoying his quirky personality and his awesome snuggles."
Rory came to the shelter with limited vision and some aggression issues. But with a second chance, this is him having a snuggly nap with his new human dad.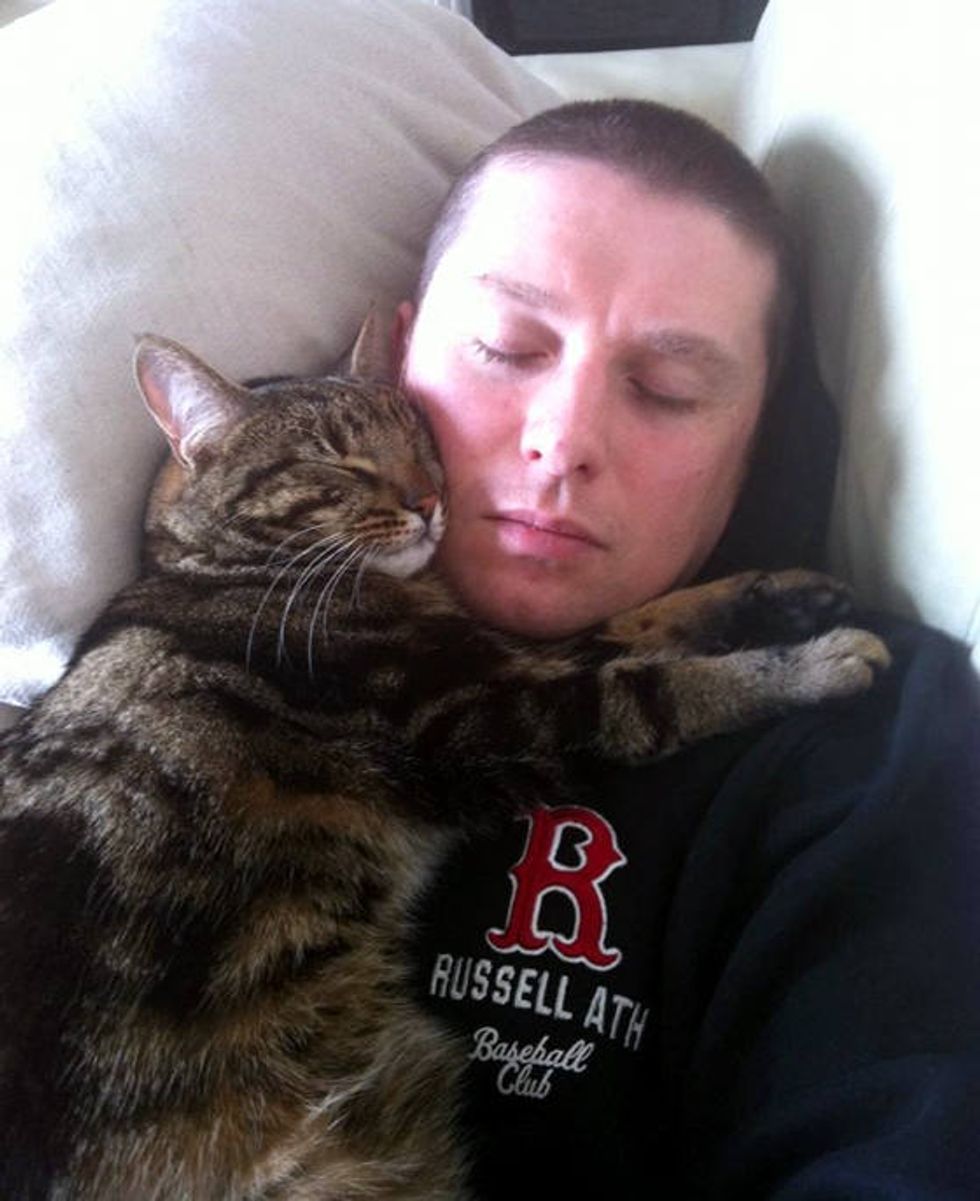 There is no place like home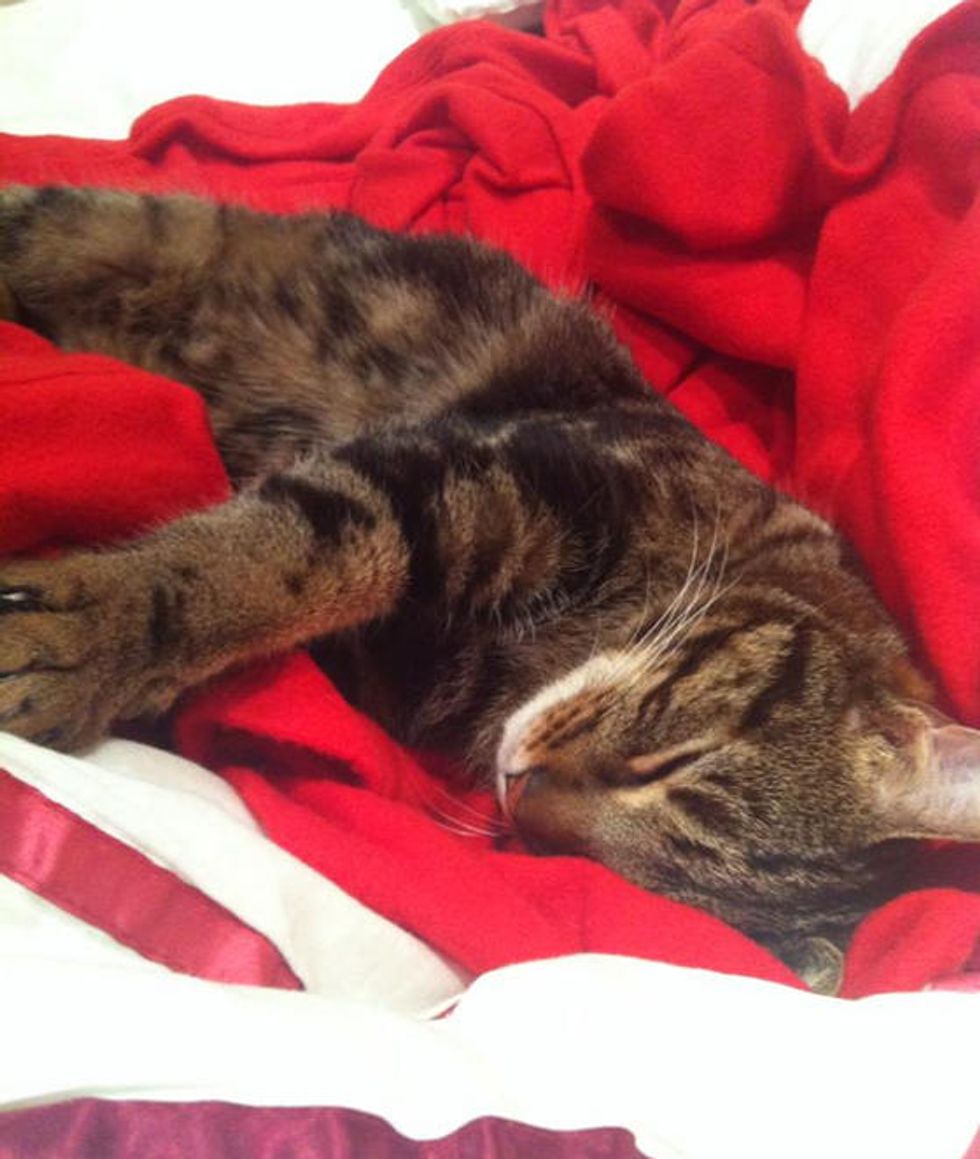 Cuddling with his human. He loves his new family and his family adore him.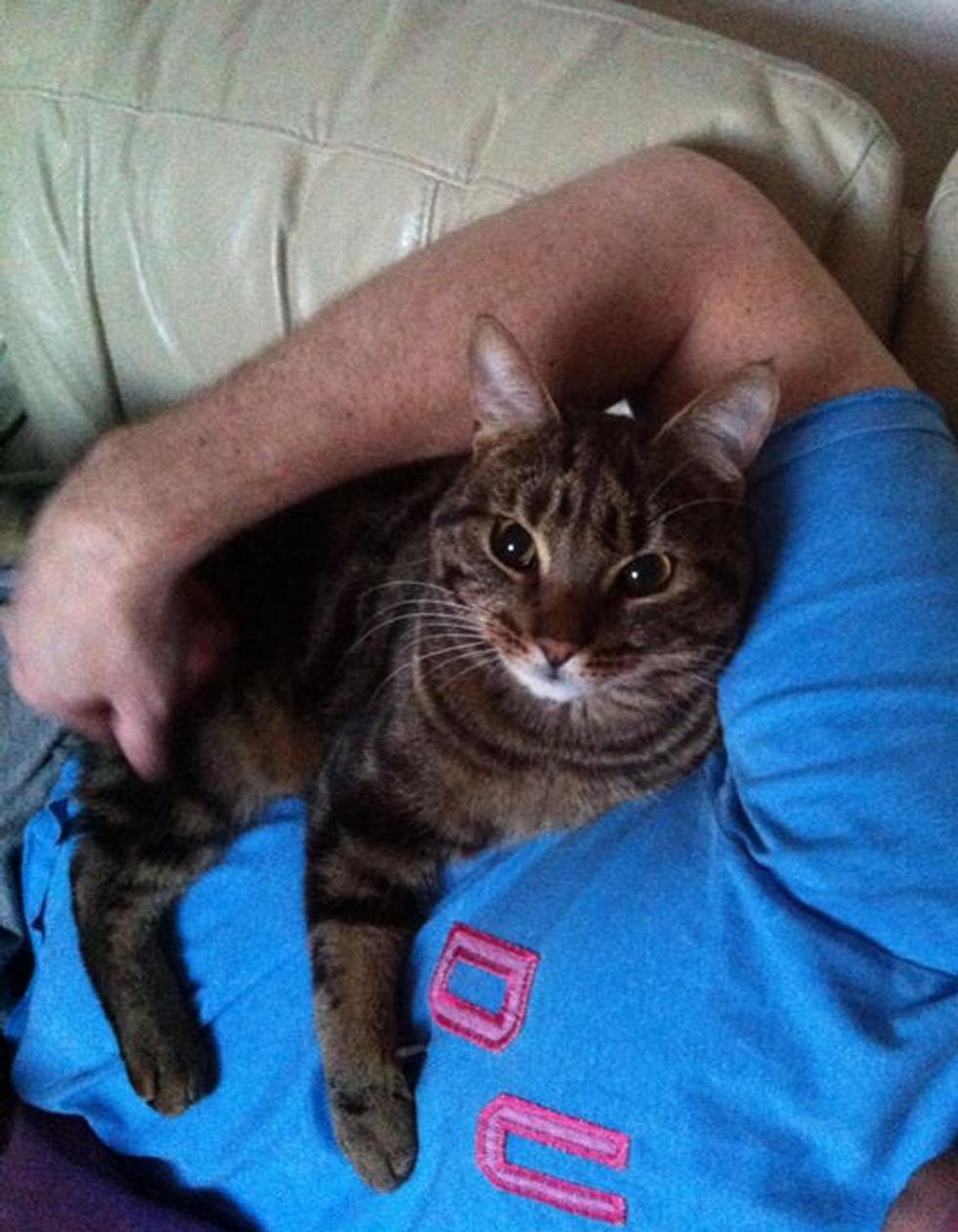 Photos by Lucy T. and Yorkshire Cat Rescue. Follow Yorkshire Cat Rescue on Facebook.