An American couple spotted a homeless kitten when they were in Gennadi, Greece on the anniversary of 9/11 in 2009. They quickly discovered that the kitten was blind with no eyes and brought her back to their home. The little tuxedo was very tiny for a 3-week-old. They wrapped her up in a towel to keep her warm and nursed her back to health. They named her Tria Maria.
Before the couple were about to go back to the U.S.A., little Tria had become so close to her new family that they simply couldn't part ways with her. It was an easy decision for the couple to plan a trip and bring the kitty home with them.
Today, she has all grown up and lives happily with her family.
Tria Maria's human dad Ralph (Doc) Wallace documented her story into a lovely Children's book called Tria Maria - the Cat with No Eyes (like it on Facebook).
This was taken shortly after the couple found her in Gennadi in 2009.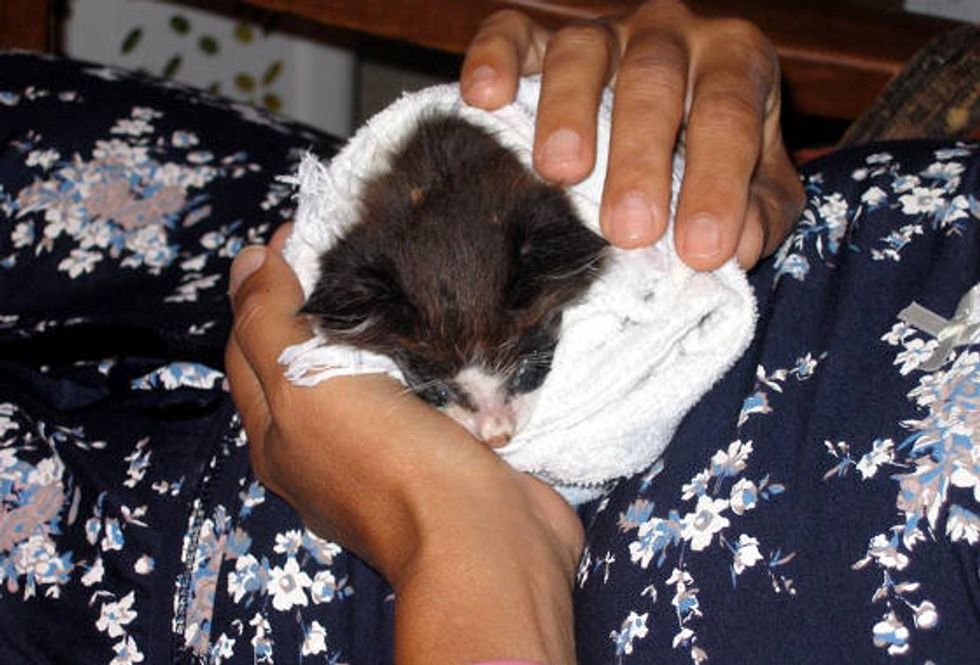 Tria Maria found her new family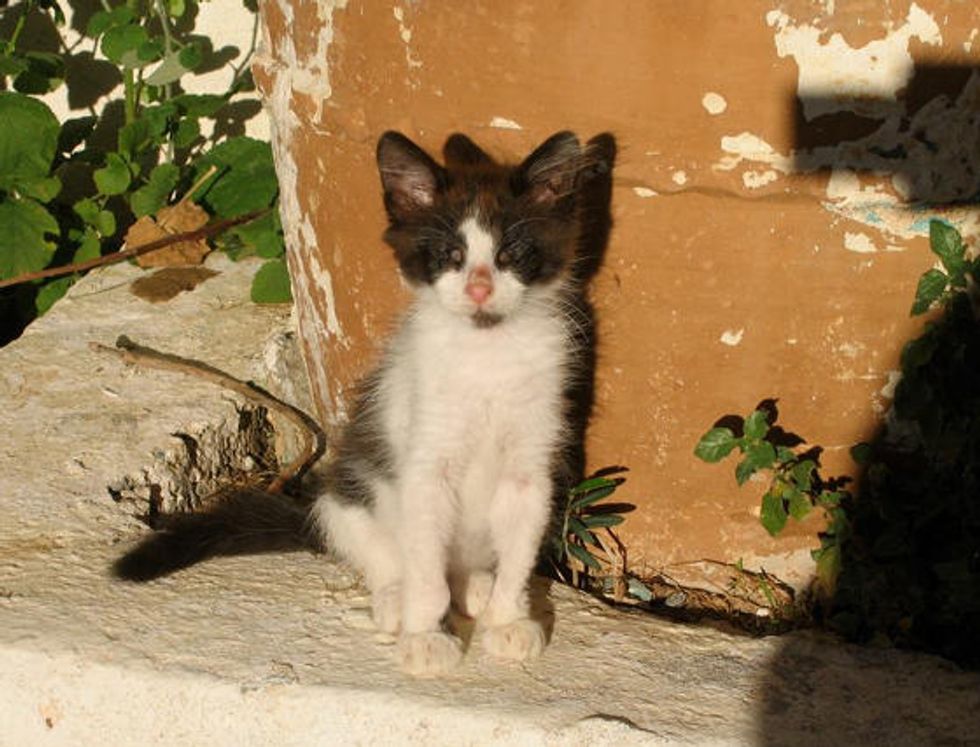 Playing in the courtyard.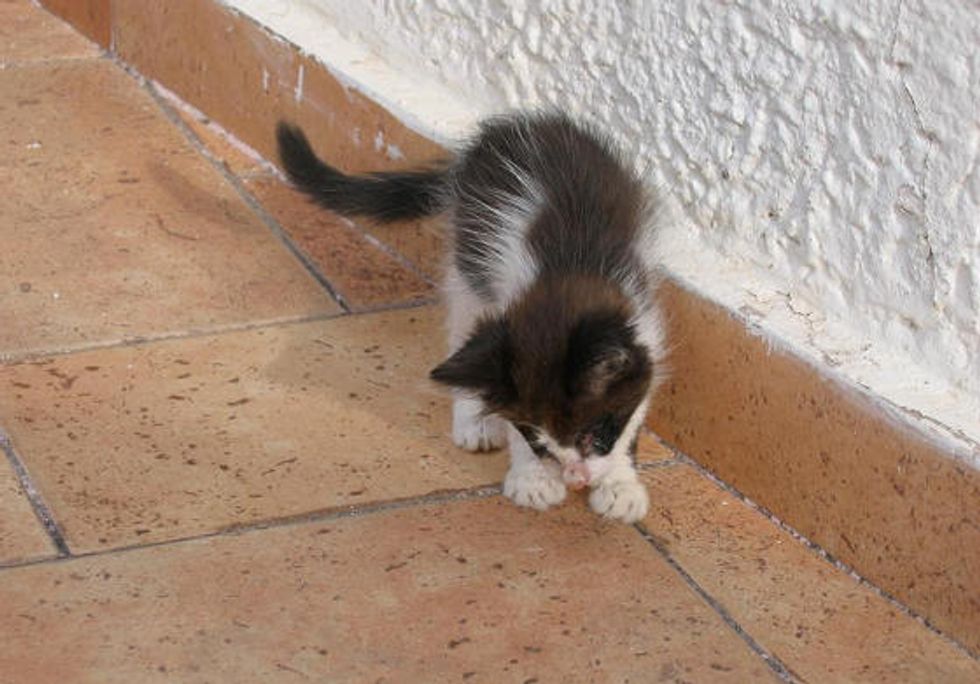 All grown up today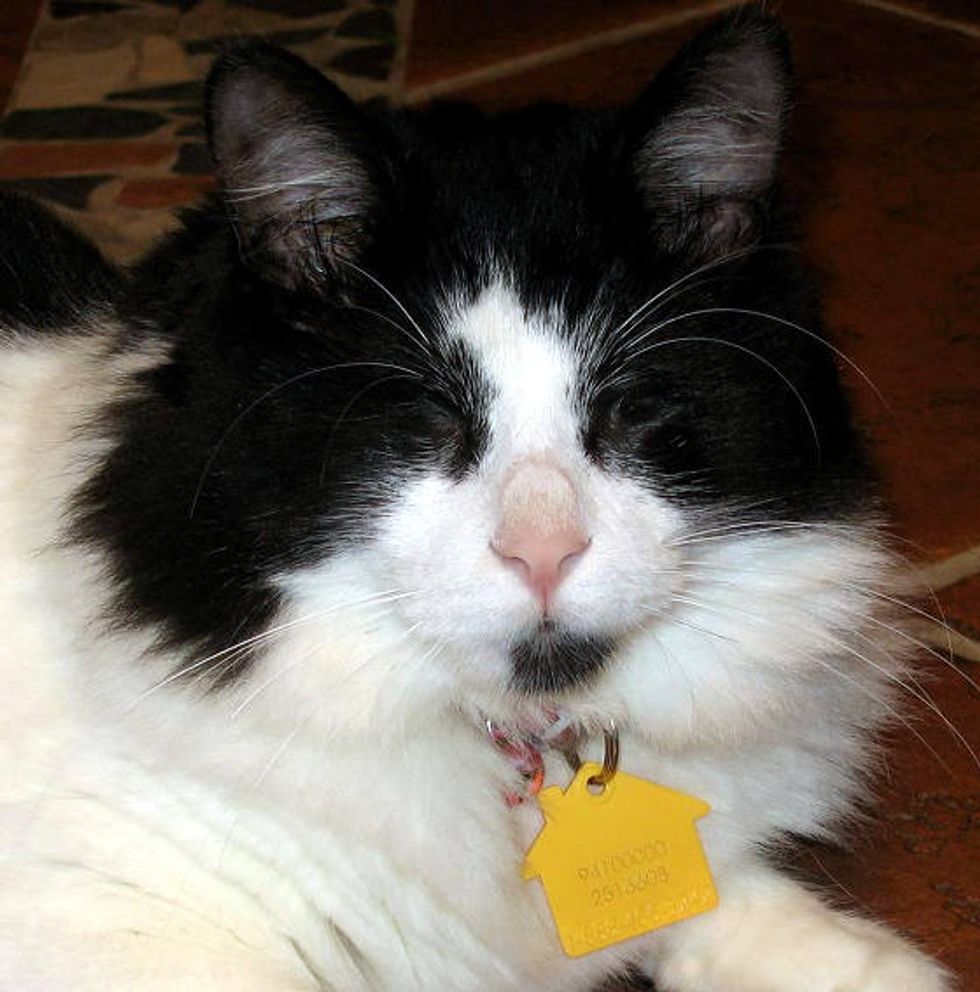 Photos courtesy of Ralph (Doc) Wallace (Facebook).