This adorable Maine Coon came to her human with a huge heart and a big voice. Just 2 days after she moved in, she wanted to talk to her mom every time she was around.
Meet Kimberly the cat aka Kimmy.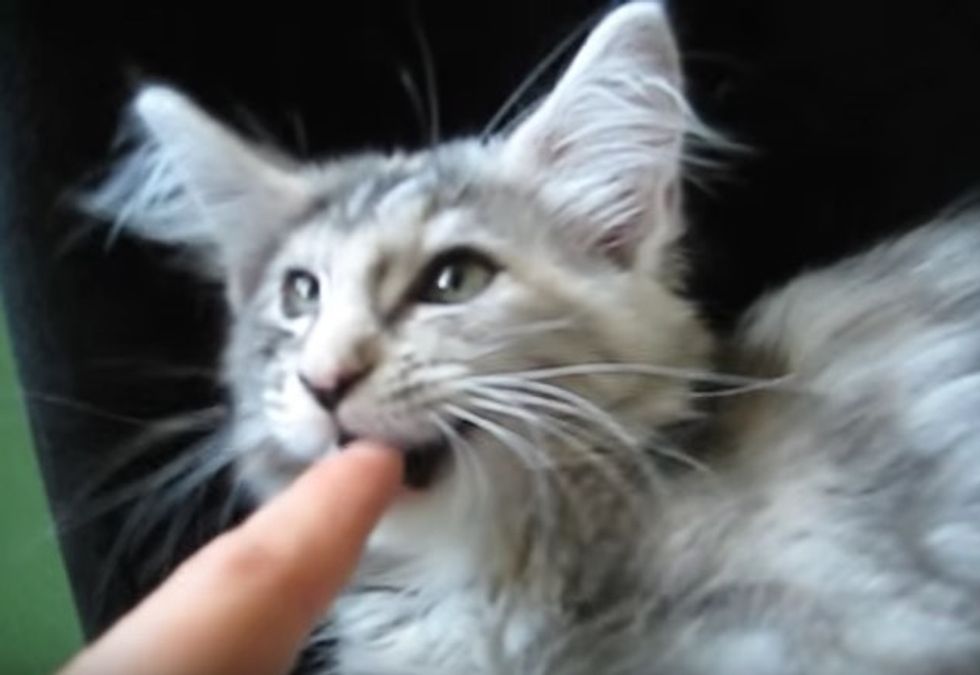 When Kimberly was still a kitten, she talked in tiny squeaky meows with loud purrs reverberating in the background. Just like many Maine Coons, Kimmy enjoys a good conversation and always makes sure to get her voice heard.
"Here, it was her second day with me. It was love at first sight," YokoPhoenix said.
Watch this cute video and hear those squeaks!
Now the beautiful kitty has all grown up, and her meows have changed a bit too.
Kimmy is still as talkative as ever. Those adorable squeaks have turned into a combination of meows and purrs.
Watch this video and hear her meow:
Share these cute videos with your friends.
Related story: Talking Cat Greeting His Human Dad When He Gets Home