A County coroner is fighting to keep a former stray cat in the Lexington County coroner's office as a grief therapy caregiver so she can continue providing comfort to those in need. "It's been good for everyone, including us," Margaret Fisher, Lexington County Coroner, said. "She changes the outlook of people."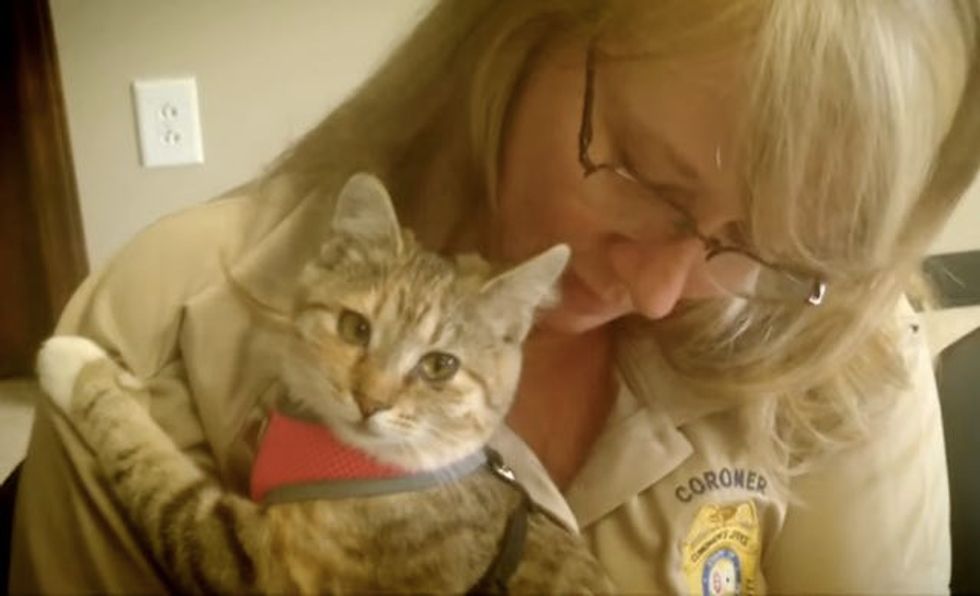 Fisher is under pressure from some county leaders to get the rescue stray a new home instead of continuing her duty at the office. (More info: the State)
"There is apparently an ordinance against having pets in County buildings. And though there have been no complaints she still has to go," Fisher wrote. (via Facebook)
[Scroll down for video]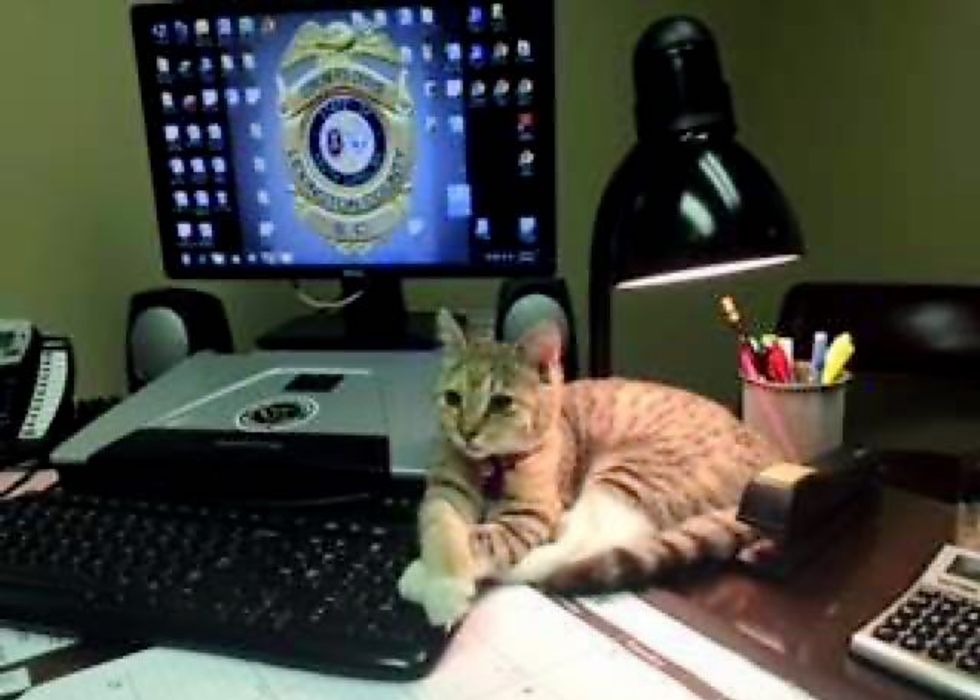 "I asked County Council to please make an exception for her since the nature of the business we do at our office is so sad and the cat has been a huge comfort to so many families that come here to get the worst news of their lives, or to talk about the terrible news they have already received. But alas, not all agreed so she must go."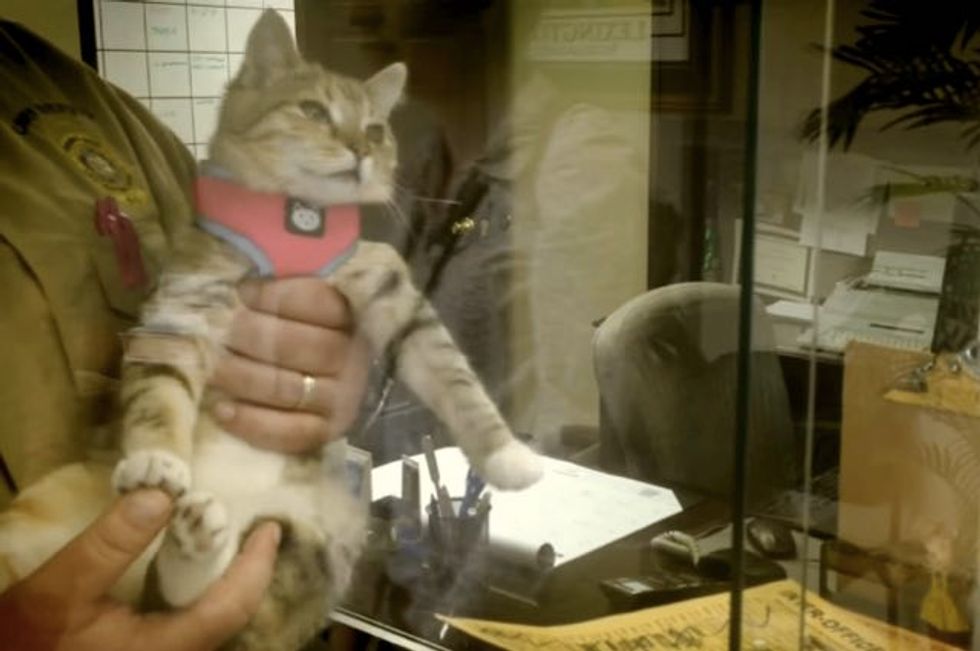 They rescued office cat Morticia when she was 5 weeks old, terribly sick. They weren't sure if the little tabby cat could make it, but she did. "We have all grown to love our rescued kitty so much," Fisher said.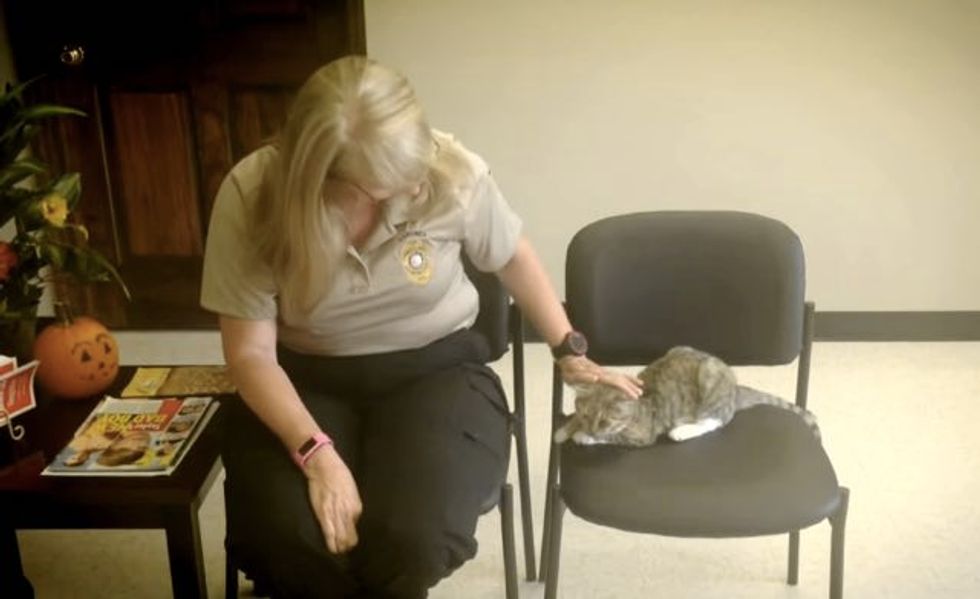 Morticia is very sweet and gentle. She's been spayed and is up-to-date with shots. According to Fisher, she is handled only upon request and kept in a back room separate from the public.
"Our entire office has taken her in and we all take care of her and she loves every single one of us in the office equally. She spends her day visiting each of us and greets all visitors with her loud purr and her gentle face. The families that visit our office love her too."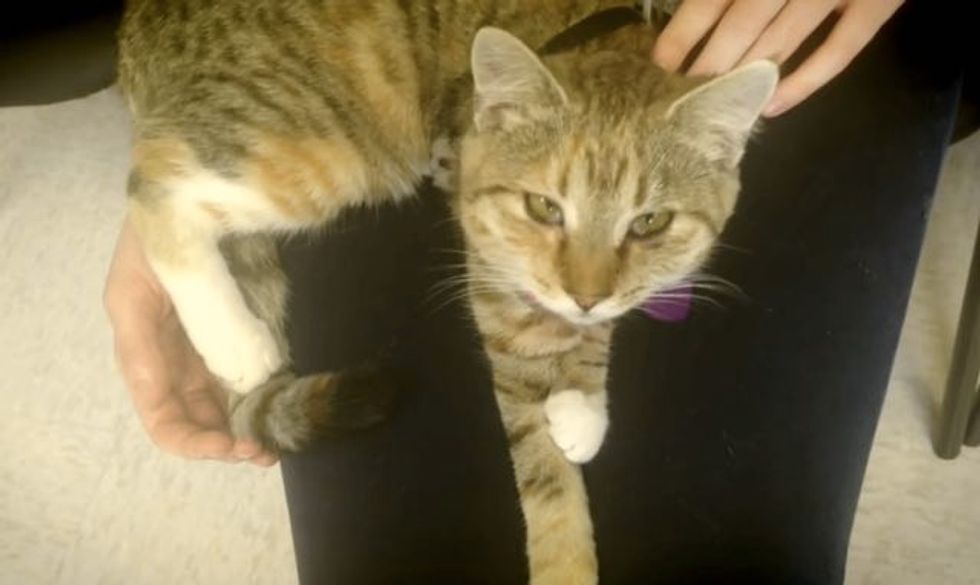 Fisher is seeking to continue keeping the rescue stray in her office as a therapy cat.
"(Morticia) has been such a joy to have at the office and has put a smile on quite a few faces during very tragic times. She has just been awesome to have, for us and for those who enjoyed her comfort."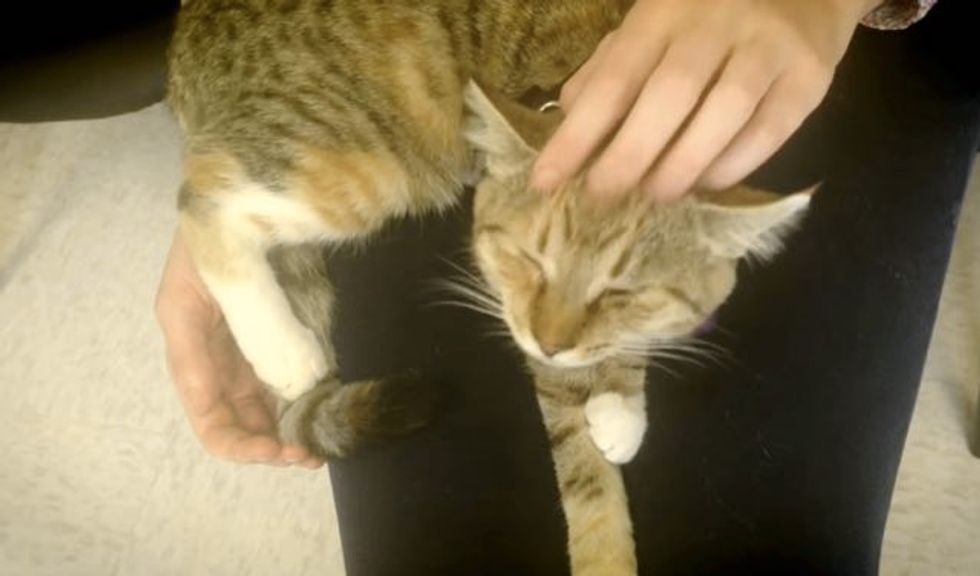 "She is ABSOLUTELY emotional therapy for us here at the office. She entertained us and kept us smiling when there is just not much to smile about in our jobs."
Watch the story in this video:
Morticia has been wonderful for everyone who has walked into the office. Share this story.