These kittens can't stop jumping and hopping around when they discover this thing! Who needs TV when you have kittens!
[Scroll down for video]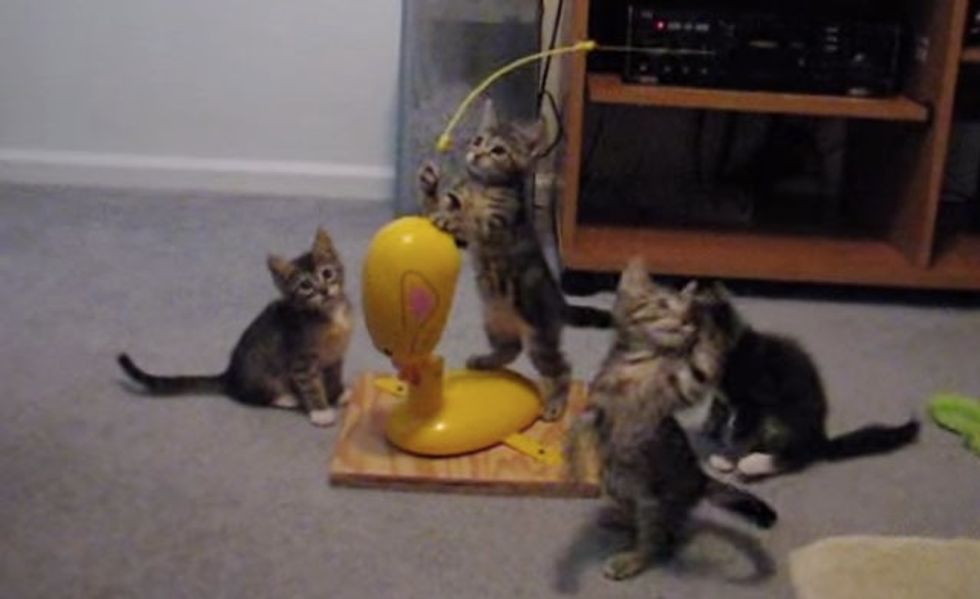 "These kittens were excited to play with this toy and jumping around like crazy jumping beans! I couldn't believe how long they played with it and were almost synchronized jumping!" said Vic.
Watch these little ones in action: