A kind woman found a little day old ginger kitten in a trash bag abandoned in a house all by himself. Without hesitation, she brought him home and nursed him round the clock.
"My mom has been dedicating so much time to this little guy, and thanks to her dedication, he is thriving. He has gained weight, 4oz, and today his little eyes finally opened! He's full of energy as well. My mom has given him a name, Leo. She named him Leo because he's orange and born in August," Misty Rose wrote on her tumblr.
First taste of bottle food. Nom nom!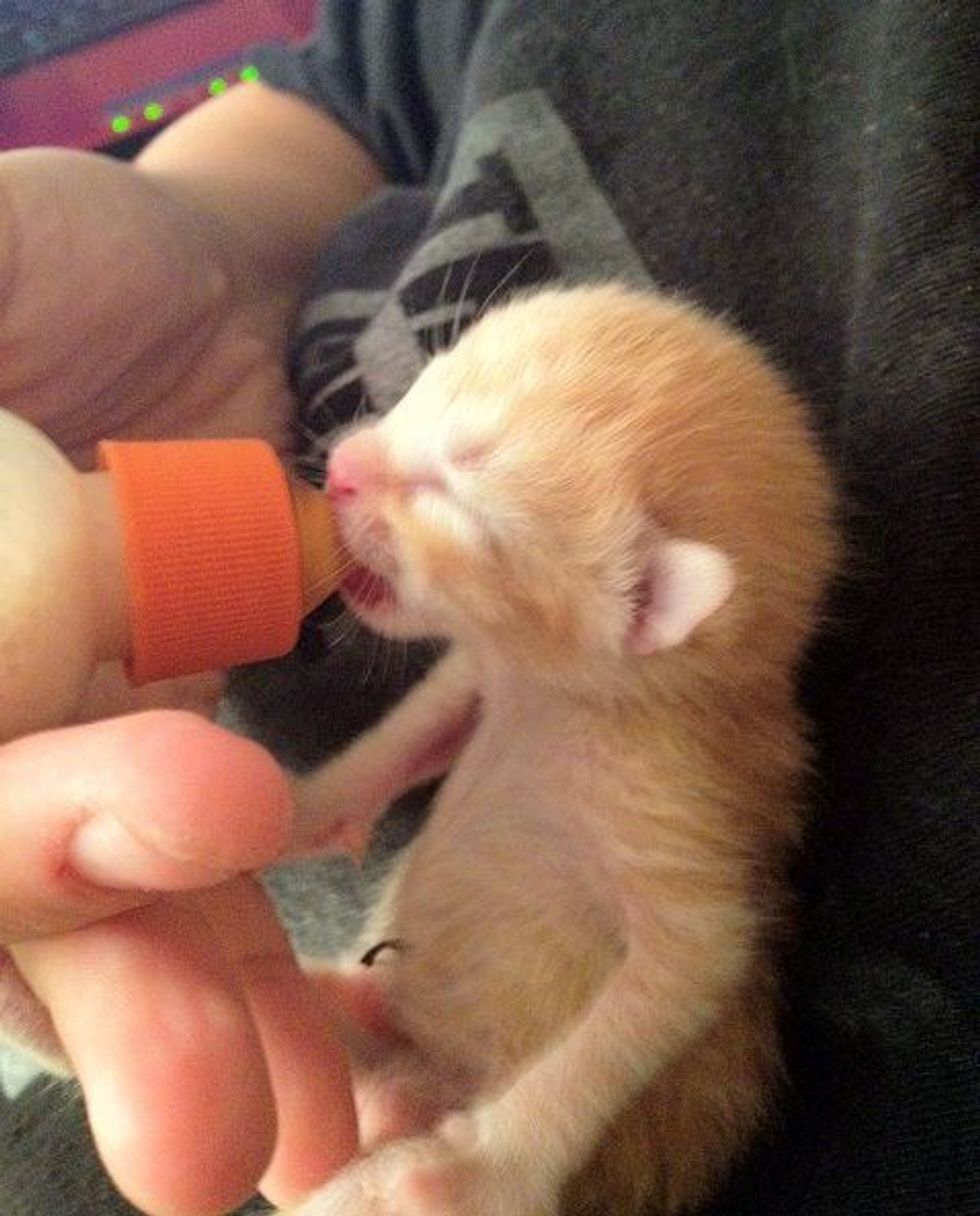 Napping after getting his belly filled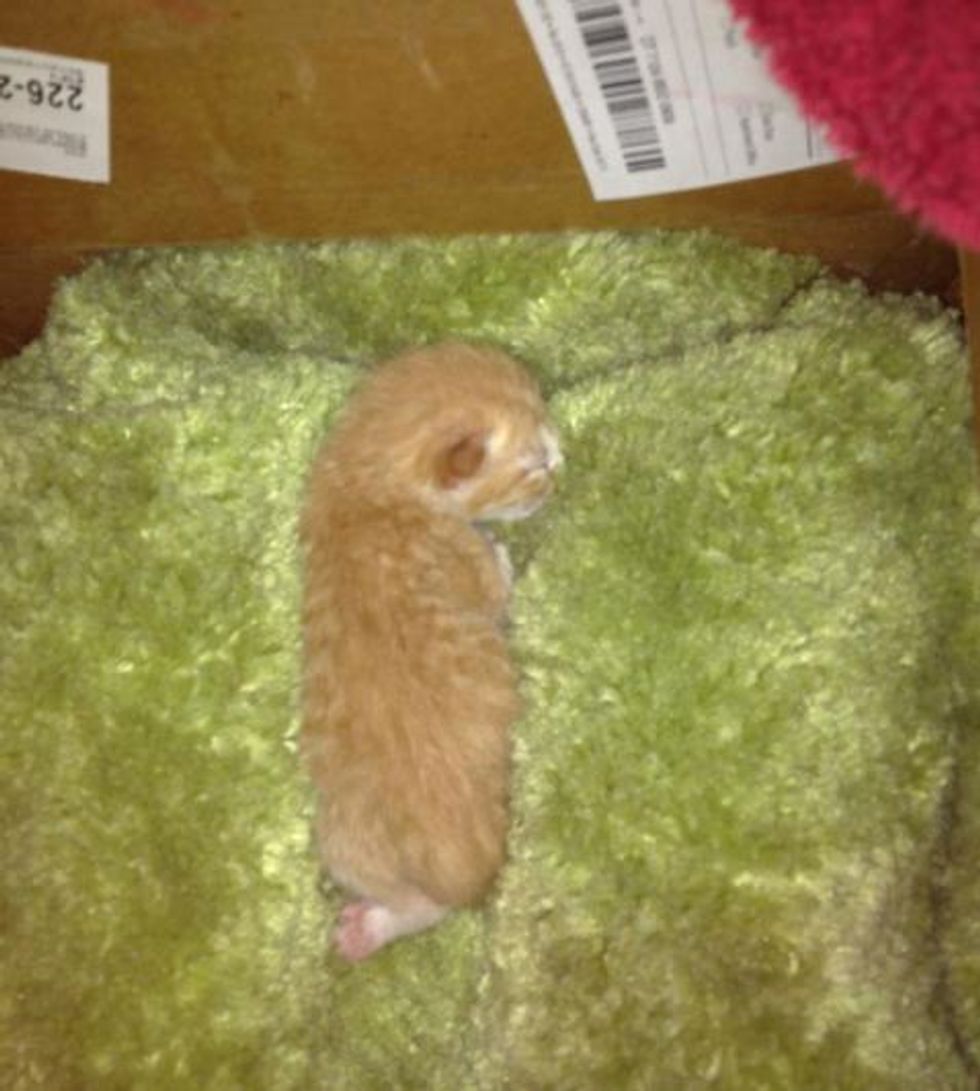 Precious!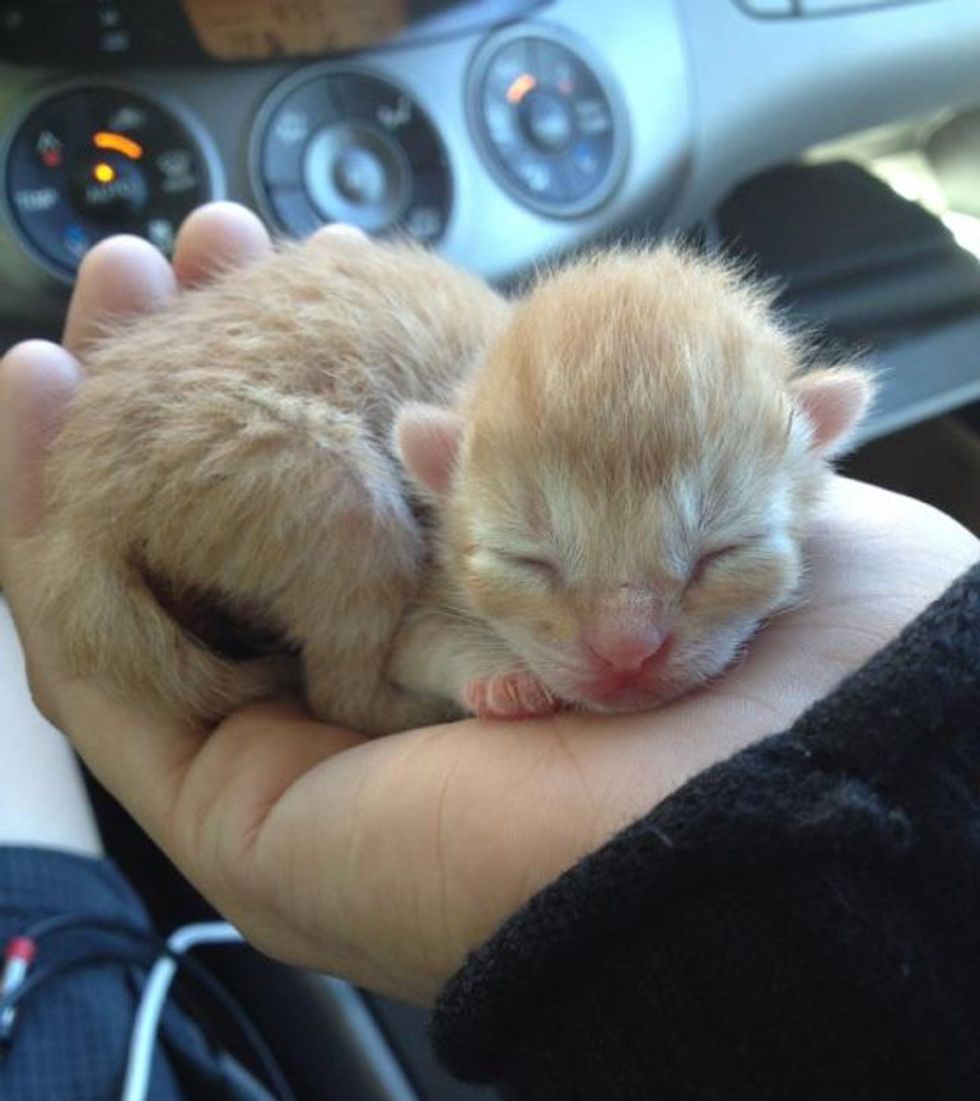 Eyes opened today!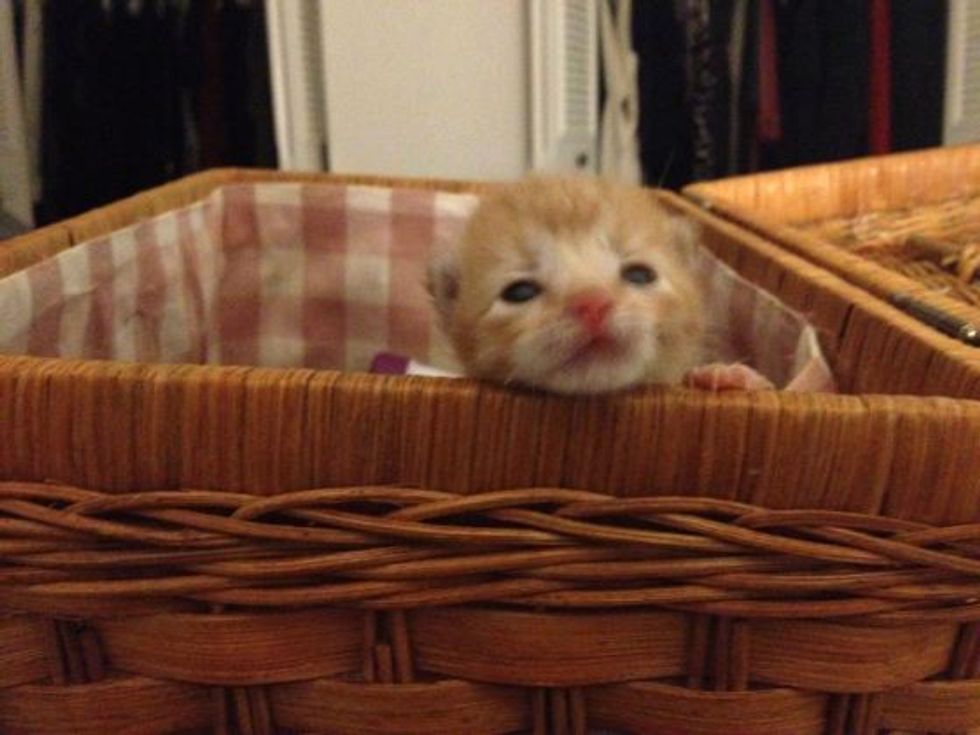 Photos via tumblr.