Four tiny 3-4 day-old kittens are in the good hands of the Humane Society of Southwest Washington in Vancouver, WA after being rescued by good Samaritans Christy Jarvis and Randal Campbell when they were out walking their dog.
"I heard some high-pitched whining," Christy said. The kittens crying led them to the sealed bag left along a lower river road near Vancouver Lake.
They were afraid to see what was inside the bag, but luckily all four kittens survived without a single scratch.
The kittens are safe and sound at the shelter. It is a miracle that they are unharmed and now in good spirit.
All four kittens will be available for adoption in about 8 weeks.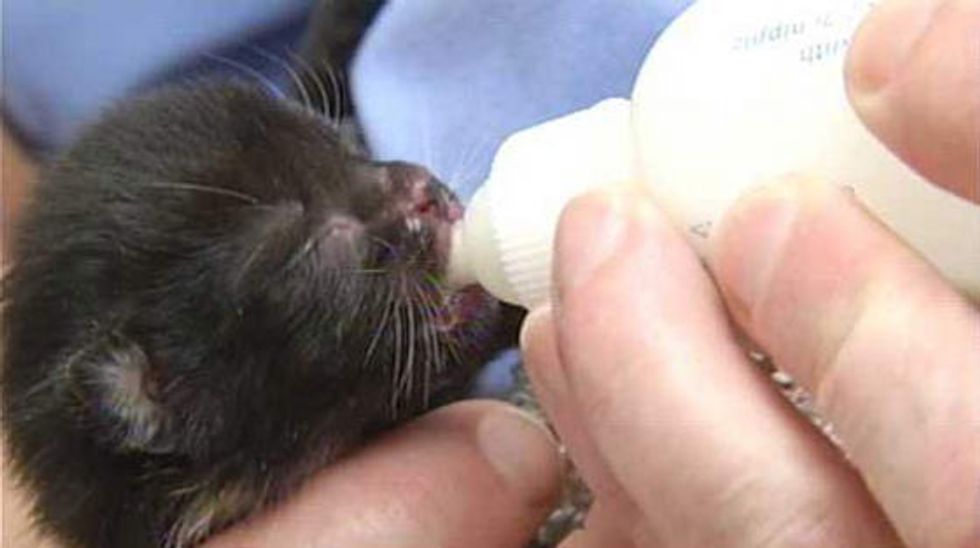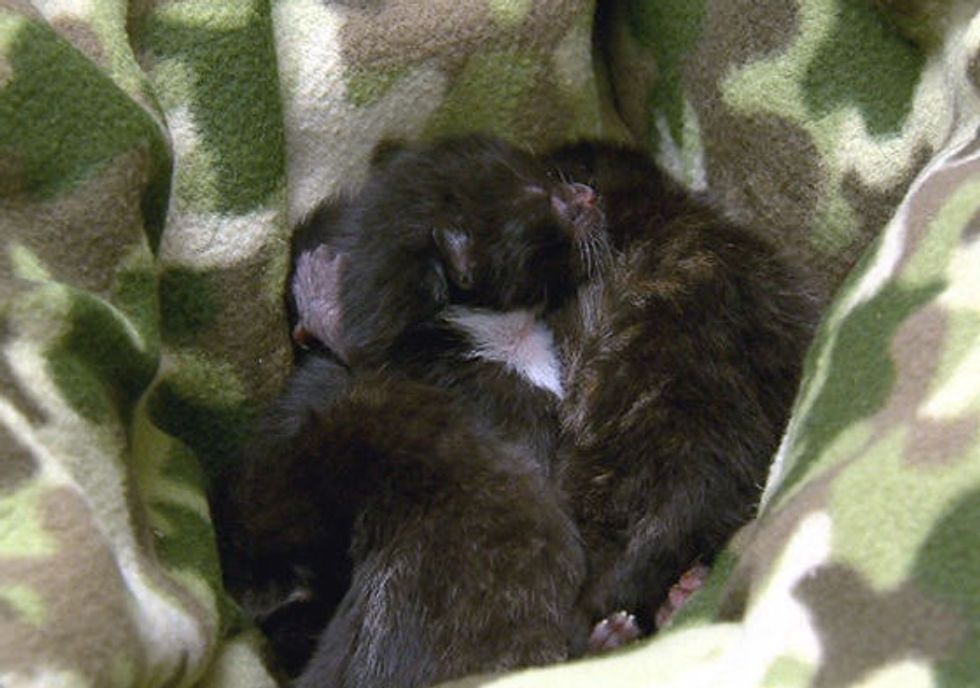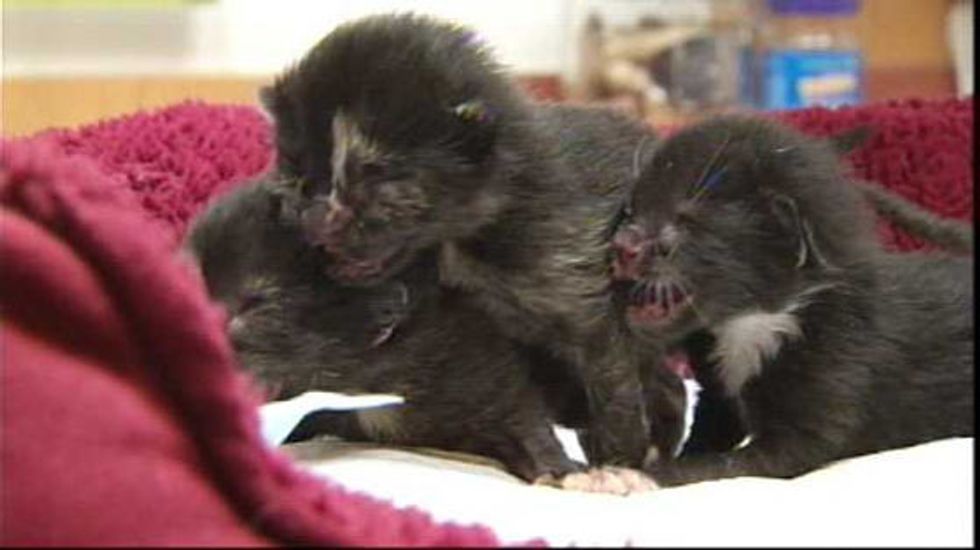 Watch video:
After the rescue, getting bottle fed:
Source: Life with Cats