It's amazing what a cat would do for others in need.
Boli the cat was still healing from a life-saving operation after they found an aggressive tumor in this 6-year-old cat. But when he met two tiny orphaned kittens brought in by his human mom, his fatherly instinct quickly kicked in.
Two orphaned kittens arrived in their foster home.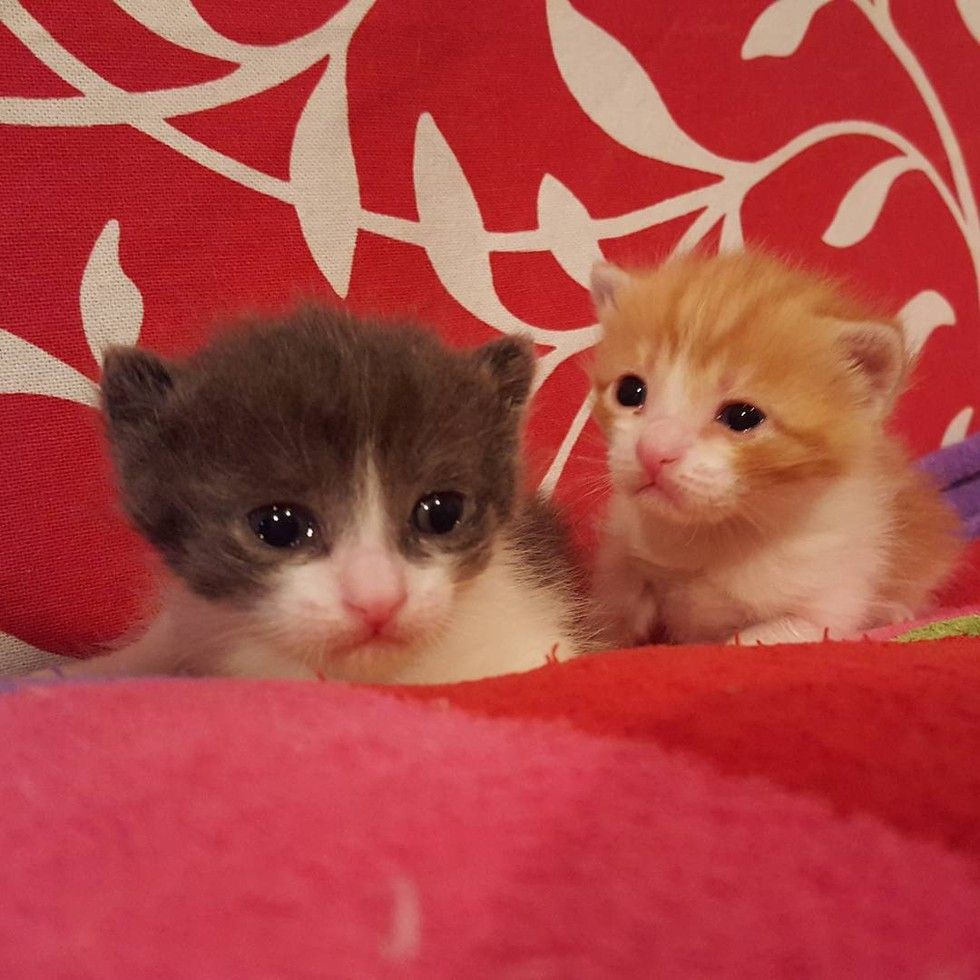 Courtesy: Cristina Piapia
"One of my friends found 4 babies. She took them home and called me to help her out," Cristina Piapia told Love Meow. "Two came home with me and the another two are at my friend's house."
Piapia knew her Boli is a big softy when it comes to small kittens in need. He takes on the role of a caring surrogate dad to all the kittens Piapia fosters.
Boli the cat saw the kittens and walked right in to offer some snuggles.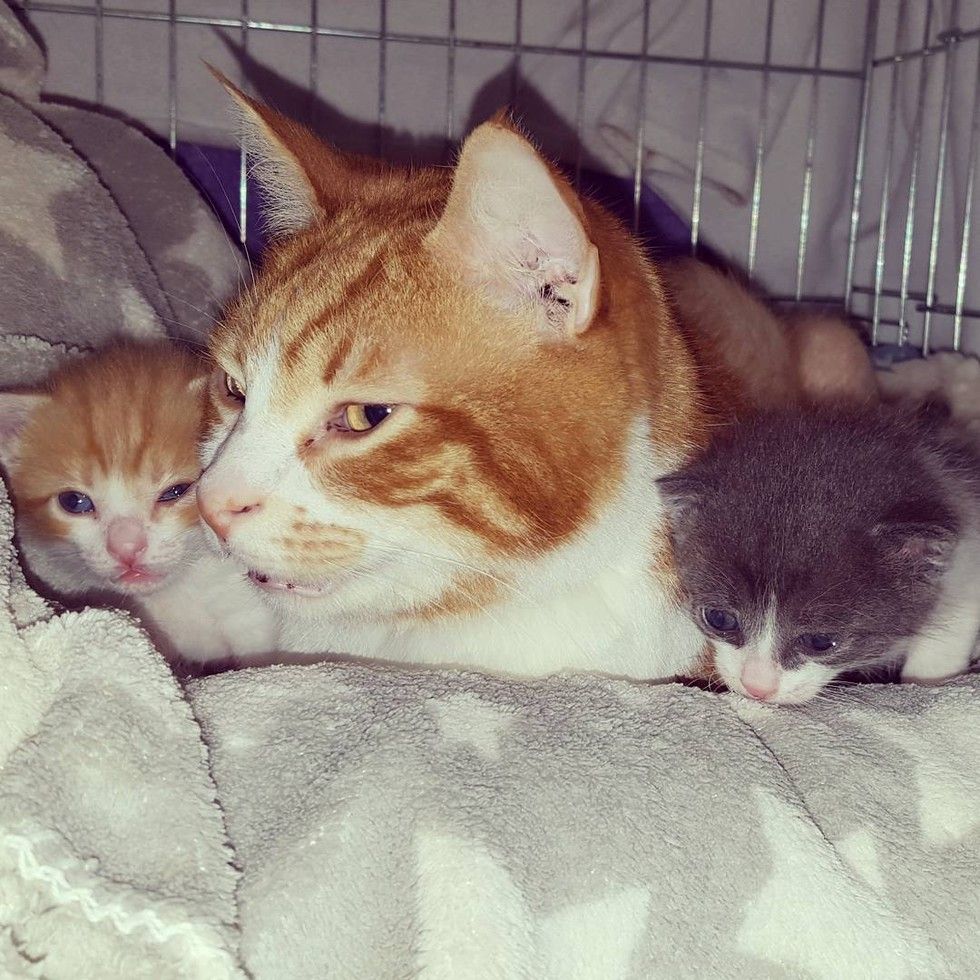 Courtesy: Cristina Piapia
Despite still healing from the surgery and going through chemotherapy, Boli didn't waste a second and took to the kittens and started grooming them.
Nothing can stop this loving cat papa from looking after his babies. As he brings them the much-needed comfort, the tiny kittens purr along with him.

"Boli is doing very well. He gets a session of chemotherapy every Friday until June. All the kittens are doing fine too and will go to good homes once they are ready," Piapia told Love Meow.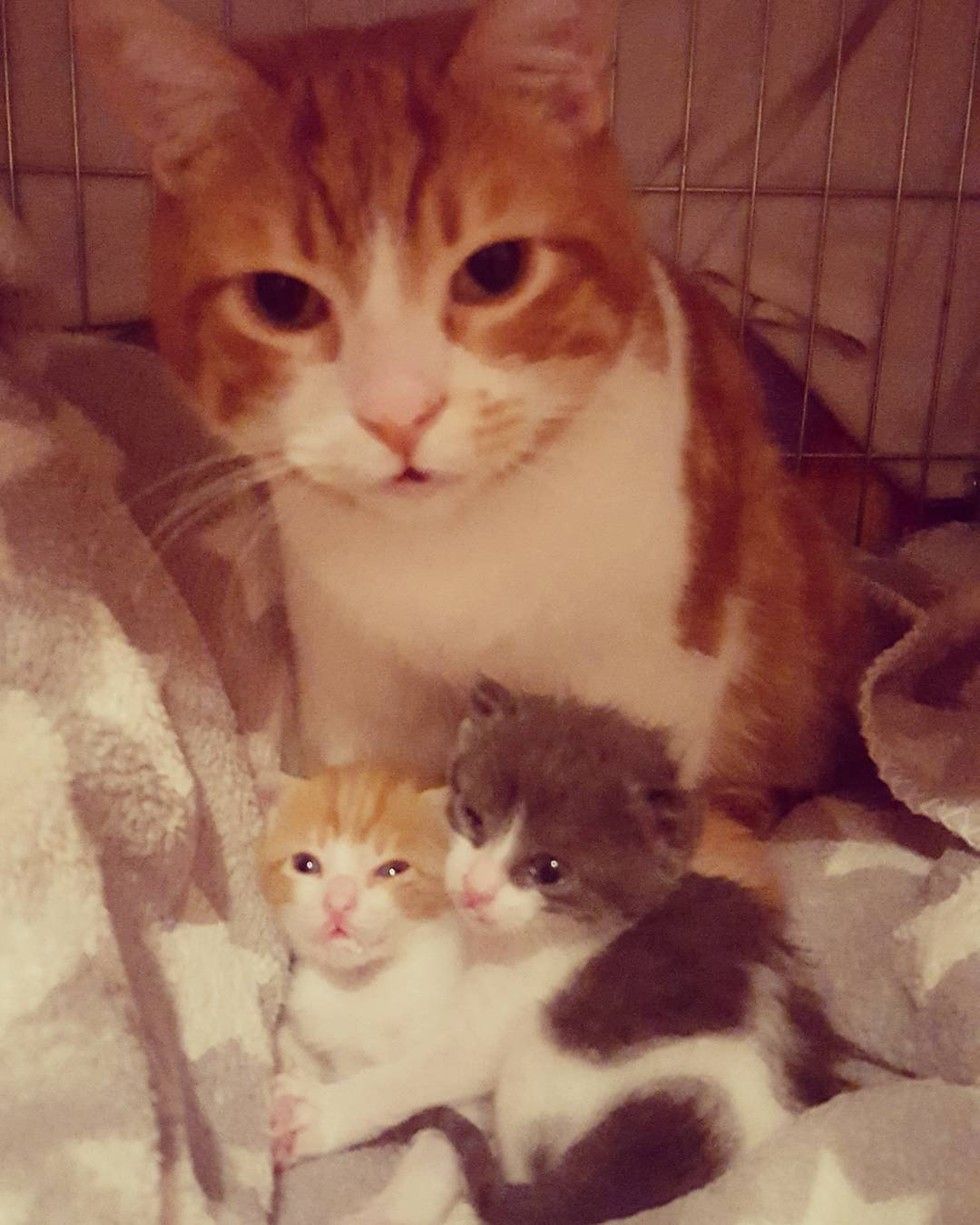 Courtesy: Cristina Piapia
One of the kittens is a mini version of Boli.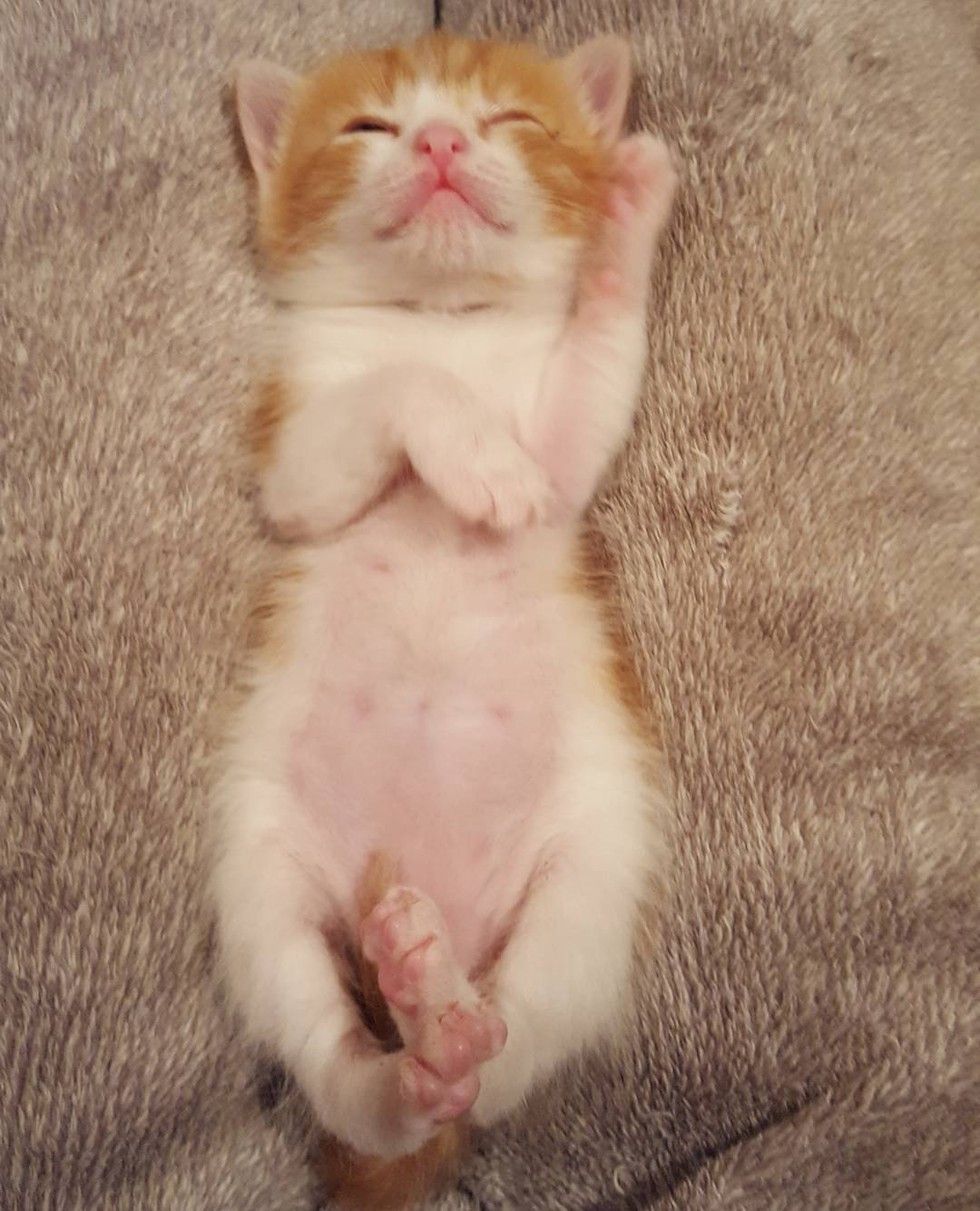 Courtesy: Cristina Piapia
The other one looks like one of the kittens Boli fostered since he was a newborn.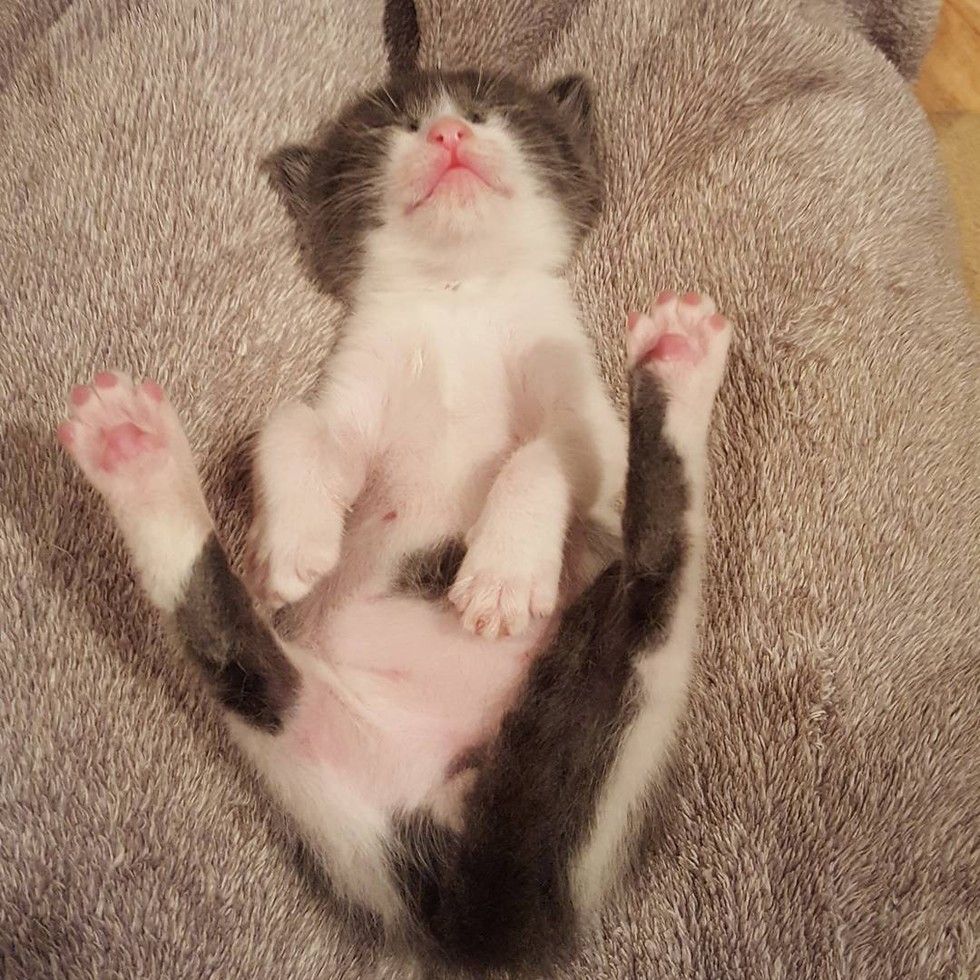 Courtesy: Cristina Piapia
Boli teaching the babies how to eat like a big kitty!
A bath is mandatory after every meal.
Caring for these tiny fur babies makes Boli a very happy cat. Knowing they are growing and doing well makes him very proud.
He is doing so much better with recovery because of them. Boli knows these two little guys depend on him :).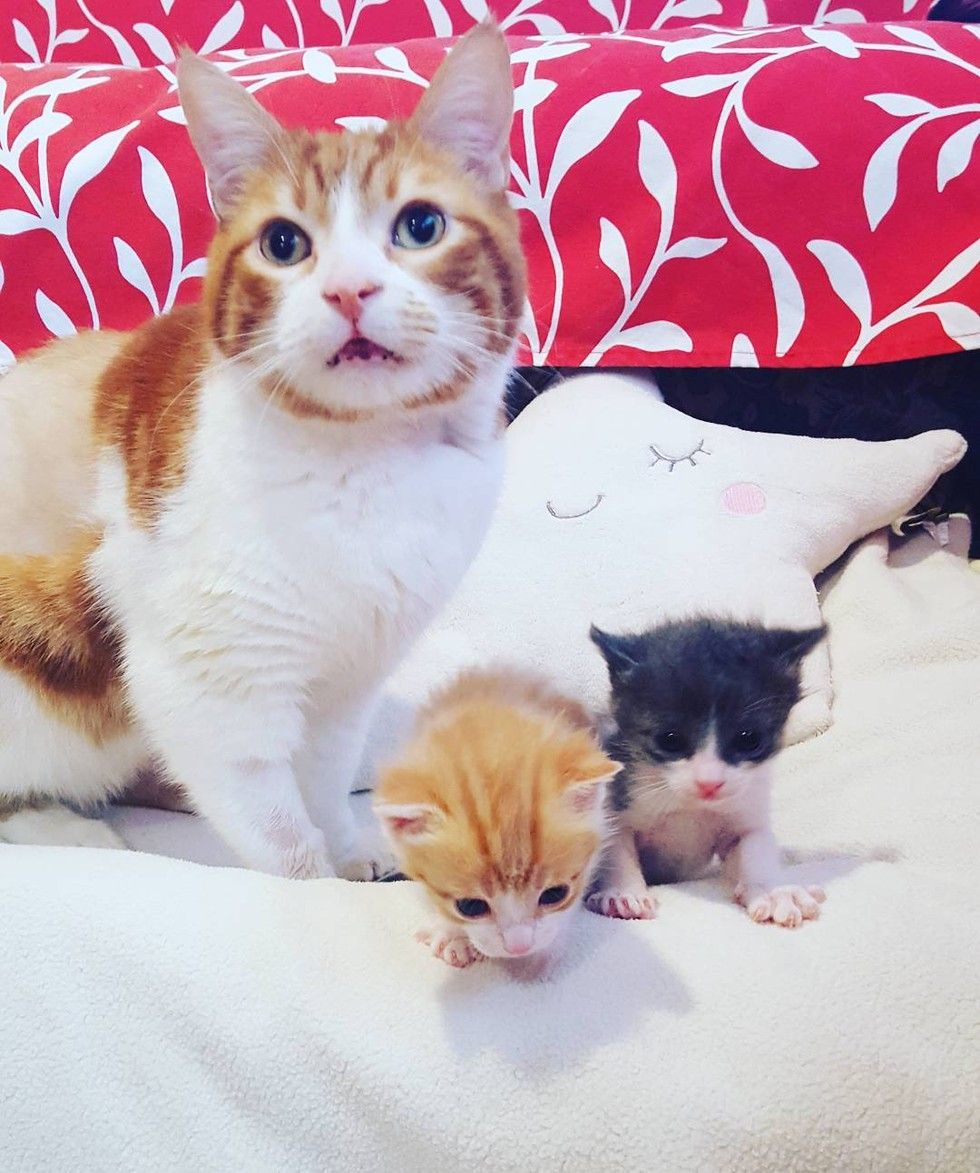 Courtesy: Cristina Piapia
What an incredibly loving cat! Share this story and share the love!