A Scottish Fold cat named Teddy took in a little scrappy rescue kitten and became her foster dad. Ever since Xena met Teddy, she's been clinging to him like glue.
When they first met... Xena was just a teeny little fur ball.
"Xena is a firecracker! She is a playful and loving kitten who is happy to spend her day entertaining herself with toys or playing with other furry friends," said Orphan Kitten Project.
More info: Orphan Kitten Project (Davis, California) | Adopt Xena! Update: Adopted! | Instagram
Just a few days after their introduction, this happened.
From then on, Xena began to follow Teddy around. If he was in the sink, so was she.
"If you're going to sit there, you might as well make some muffins."
Teddy is teaching Xena how to spend their movie night together.
Xena is a scrappy little girl, but Teddy has been trying to turn her into a well-groomed lady.
When Xena falls asleep on Teddy, going to the bathroom can be challenging...
Teddy shares everything with his little foster kitten.
Xena is catching up in size with Teddy. Their love has also multiplied.
Teddy's been a wonderful foster dad. Look how beautiful Xena has turned out!
Update: Xena has been adopted!! :)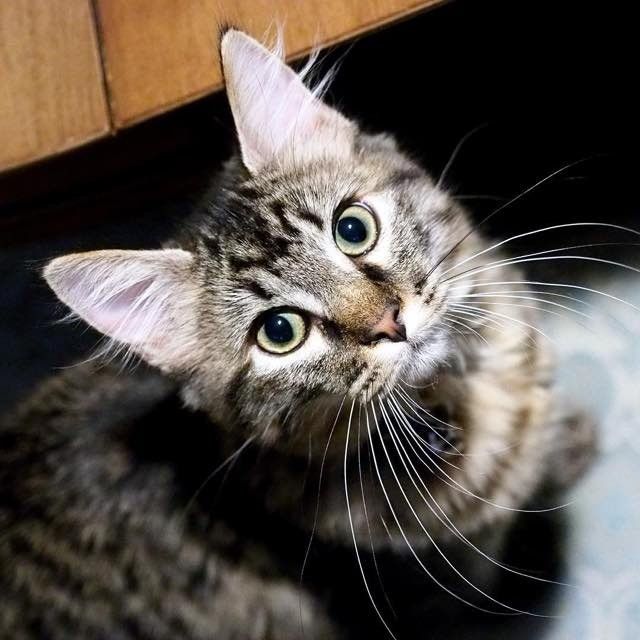 @theoandcleo
Share this story and help Xena find a forever loving home!