Penny the cat and Henny the dog found together as strays share a lifelong friendship. The duo can't be separated.
"They were brought in as strays to us by a citizen in Martinez who found them in her yard," Daniel Mayne of Columbia County Animal Services told News Channel 6.
"In the mornings Henny will groom Penny, the cat. They will get to playing and we let them out of their cages to play around in the room while we're cleaning." he added.
"Apparently, Penny, the cat wandered into the yard one day. Since then the two have been completely inseparable... It was meant to be."
[Scroll down for video]
Meet Penny the cat and Henny the dog brought to the shelter as strays. They are inseparable.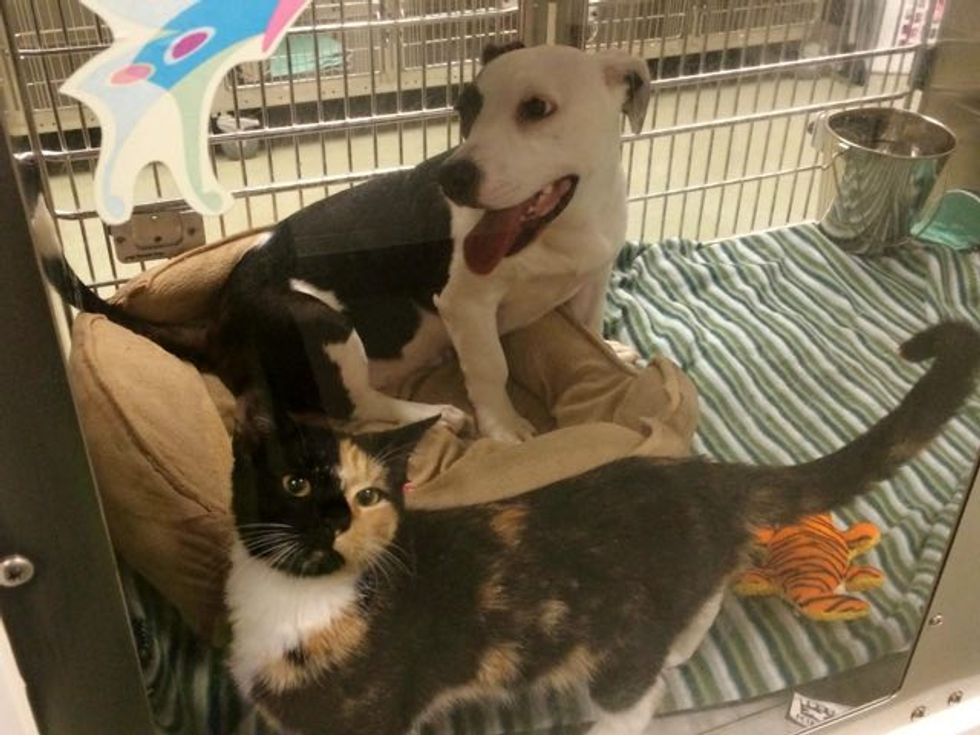 WATCH VIDEO: Penny the cat and Henny the dog.
We are happy to announce that Penny and Henny have found their forever home together. "Our Christmas wish was answered," the shelter wrote.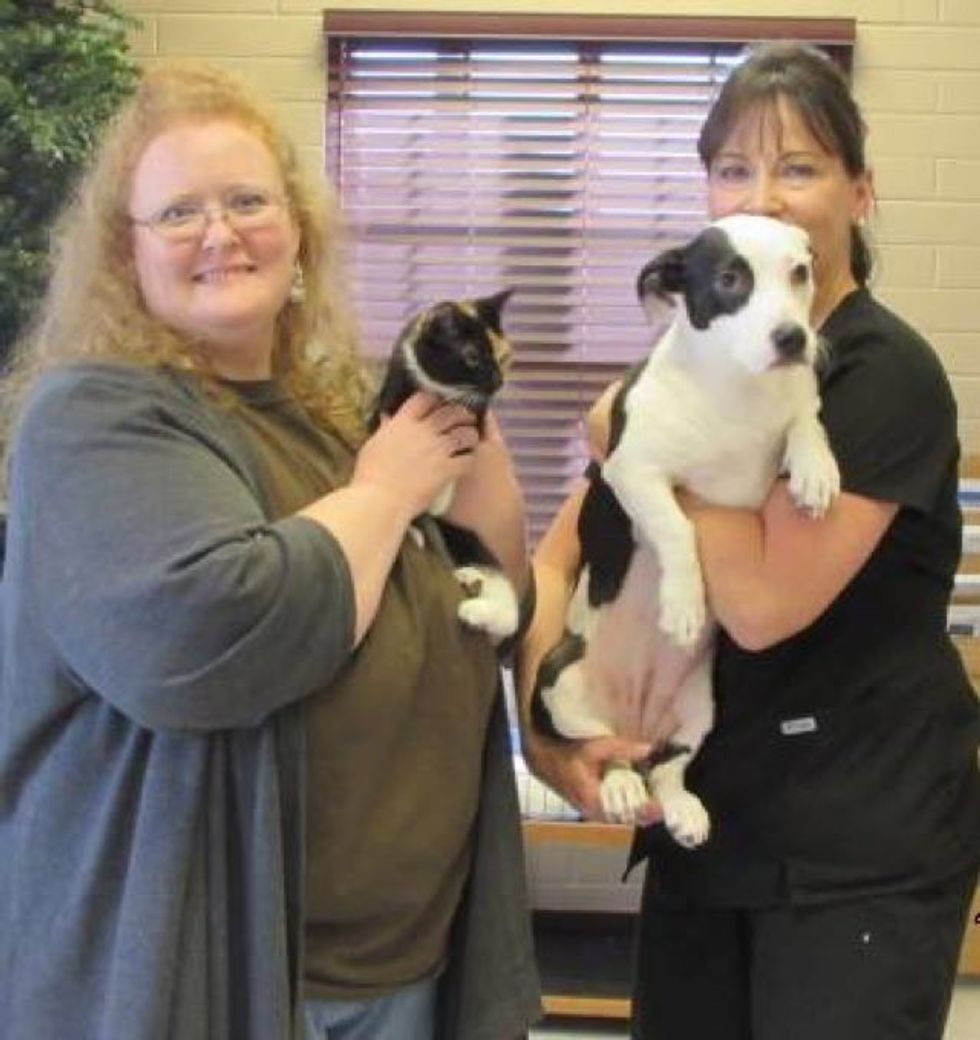 Source: wjbf.