83-year-old Turkish man Ali Meşe lost everything he owned to a terrible fire.
He was seen hugging his kitten for comfort as they helplessly watched their house burn down.
Last week, Ali Meşe's home caught on fire when he tried to light a heating stove inside his house but something went wrong and led to an explosion in the living room. His single-story wooden house was burned down, leaving the family homeless.

Firefighters were able to rescue the man, his wife, his son as well as his kitten in the nick of time. Meşe was overcome by the loss of his home and all that he had, and he held his frightened kitten in his arms and wouldn't let go.
Video of the elderly man and his beloved cat. They were comforting each other during this very difficult time.
The man was later taken to the hospital to be treated for minor injuries.

Meşe was reunited with his beloved feline at the hospital. He gave the kitten kisses and hugs and was happy to know that the little one was doing well.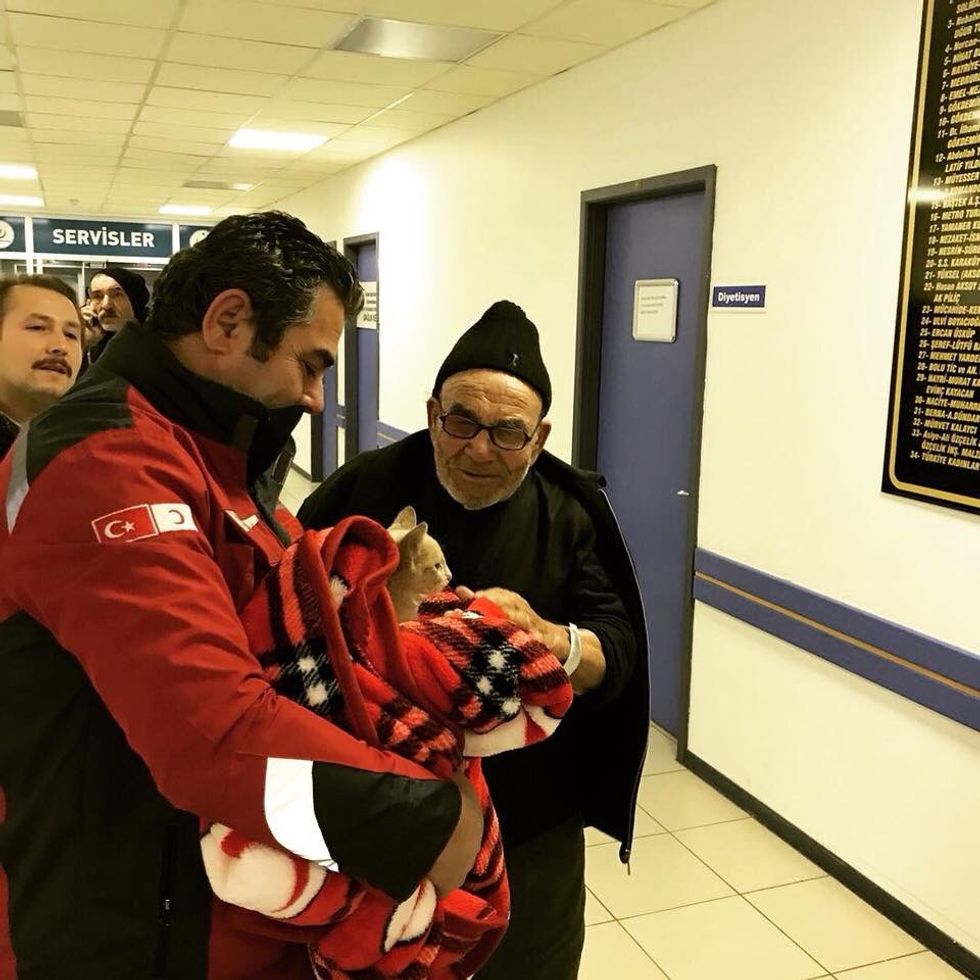 The Turkish Red Crescent
The Turkish Red Crescent came to the hospital and brought the kitty a new carrier and some supplies to help them through their recovery.
Meşe was overwhelmed by the support and love for his family and his beautiful cat.

Ali Dedemiz kedisine kavuştu merhamet ve dostluk bir arada #yalnızdeğilsiniz @TurkKizilayi @BoluSube @drkerem https://t.co/emXN1LbsBh

— TurkKızılayıBoluSube (@TurkKızılayıBoluSube) 1516285138.0
Meşe has been discharged from the hospital.
He and his family are now staying at his daughter's house until they finish rebuilding their new home in the village.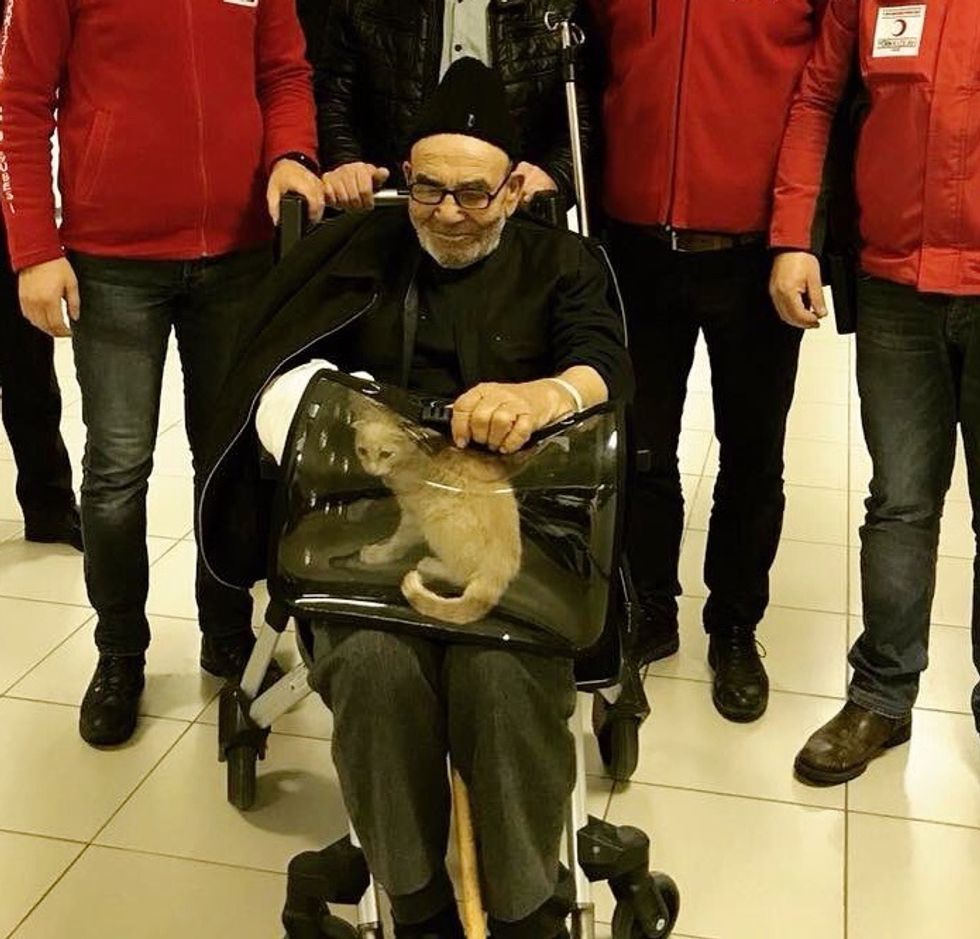 The Turkish Red Crescent
Meşe is happy to be back with his beloved family.
He gave his precious kitten kisses and cuddles as the little feline had helped him through the toughest time.
Taburcu olan Ali Meşe, kedisinden bir an olsun ayrılmıyor! https://t.co/p6dGyslC4L https://t.co/0dIMvnRucX

— İhlas Haber Ajansı (@İhlas Haber Ajansı) 1516387280.0
Share this story with your friends.
Related story: Stray Cat Wanders Into Fire House and Asks Everyone for "Help"