A man couldn't believe it when he saw a kitten running up to him from a burning house, meowing desperately for help.
He rushed to save her...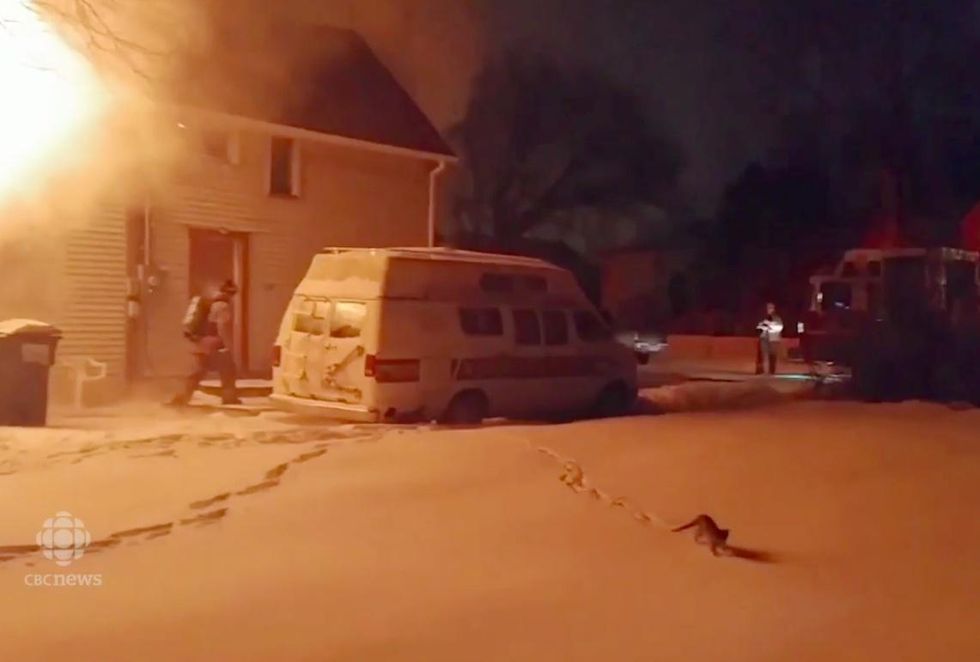 CBC News
Christian Canfield from Saskatoon, Saskatchewan (Canada) went to investigate after seeing a house on fire. As he was filming the intense blaze, he was in complete disbelief when he saw a cat running out from the flames into the snow, crying for help. "When Scarlett jumped out she was in bad shape so I took her immediately to the fireman," Christian told Love Meow.
"Come here, come here. It's OK… come here." Christian approached the kitten as she was meowing frantically.
Once he picked up the kitten, he realized that she was in bad shape, and immediately sought help from a nearby firefighter.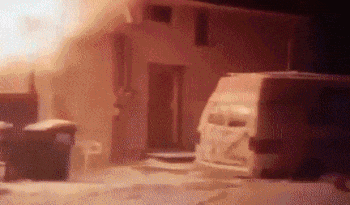 Christian Canfield/YouTube
"Oh baby kitty. It's OK. I got you… I will take you to the fire people. I got you," he said to the kitten who was yowling in his arms.
Christian walked up to a fireman to inform him about the kitten. Later they took the feline to the vet where she was treated for burns on her nose, front paws and the tips of her ears.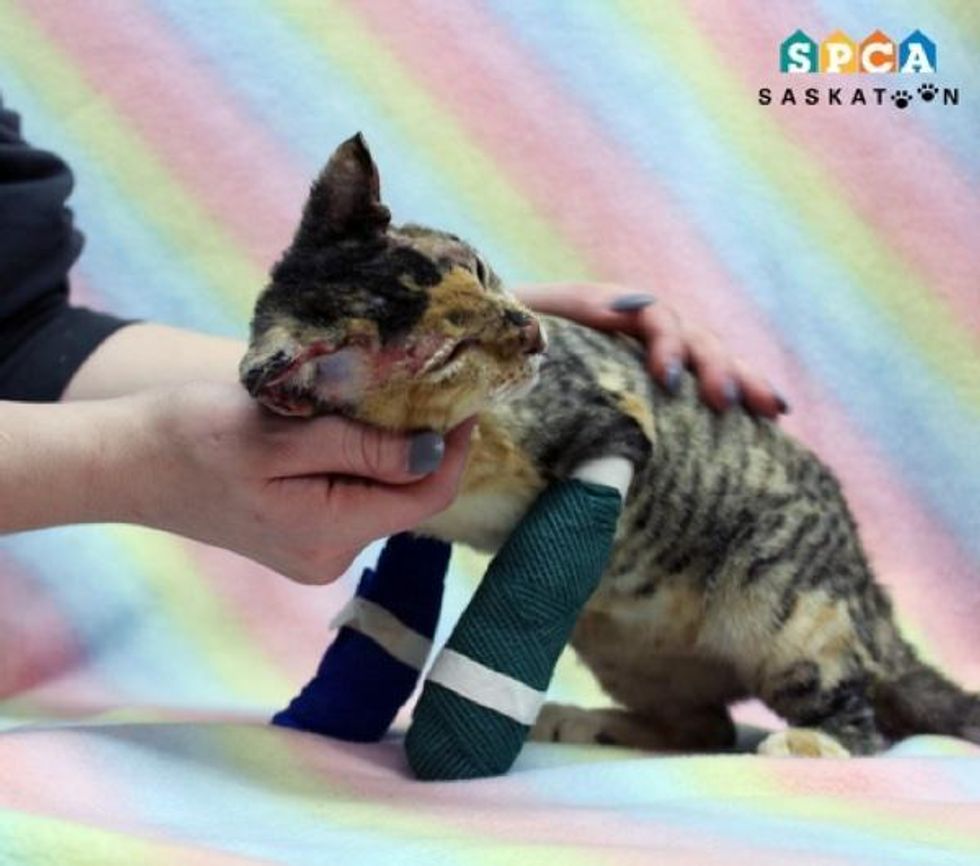 Saskatoon SPCA
Saskatoon SPCA took the little tabby into their care. They named her Scarlett after the Gone With the Wind character Scarlett O'Hara.
"The odds were against this 6-month-old kitten when she was caught in a house fire in early February...," Saskatoon SPCA said. "We've spent a few weeks with little Scarlett, and can sincerely say she is one of the most affectionate and cuddly kittens we've ever met, despite her extensive burn injuries."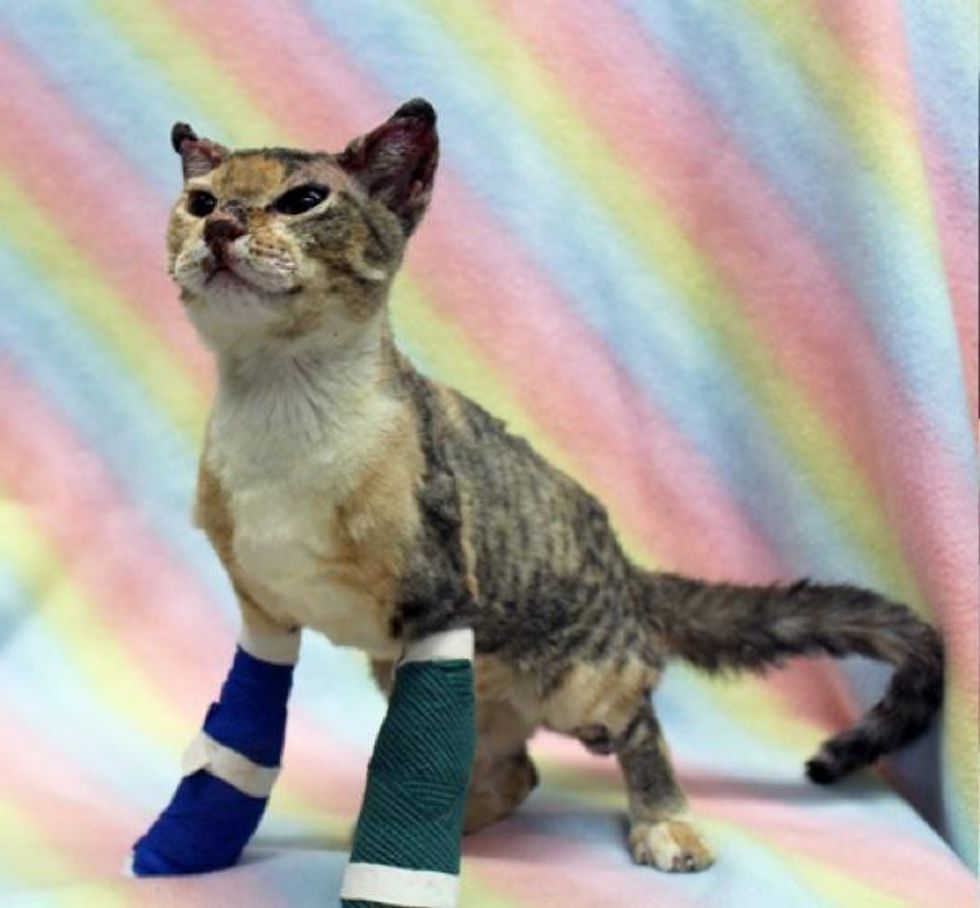 Saskatoon SPCA
No one came forward to claim the cat, so little Scarlett was put up for adoption.
Two months after the rescue, Scarlett made an incredible recovery and bounced back stronger than ever.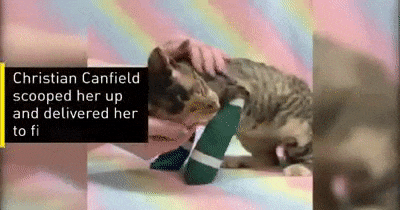 CBC News
On Friday, Christian went to visit Scarlett at the Saskatoon SPCA adoption center. He was amazed by the resilience of the little kitten.
"When I picked her up the first time, that hair is not something I ever felt before," Christian said.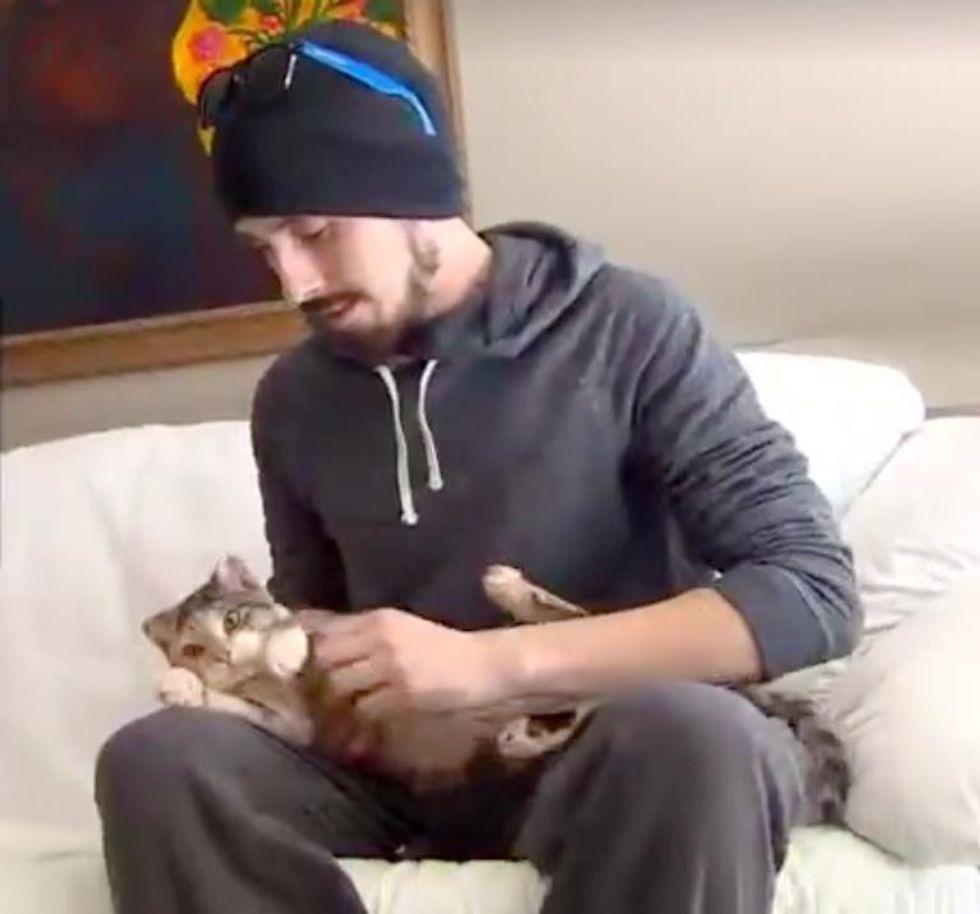 CBC News
He would love to take Scarlett home, but he has his hands full with three cats and a dog already.
"She's doing fantastic, and currently has a pending adoption, so we anticipate that she will be moving into her forever home very soon," Saskatoon SPCA told Love Meow.
Scarlett was so happy to be reunited with her rescuer that she thanked him by snuggling in his lap.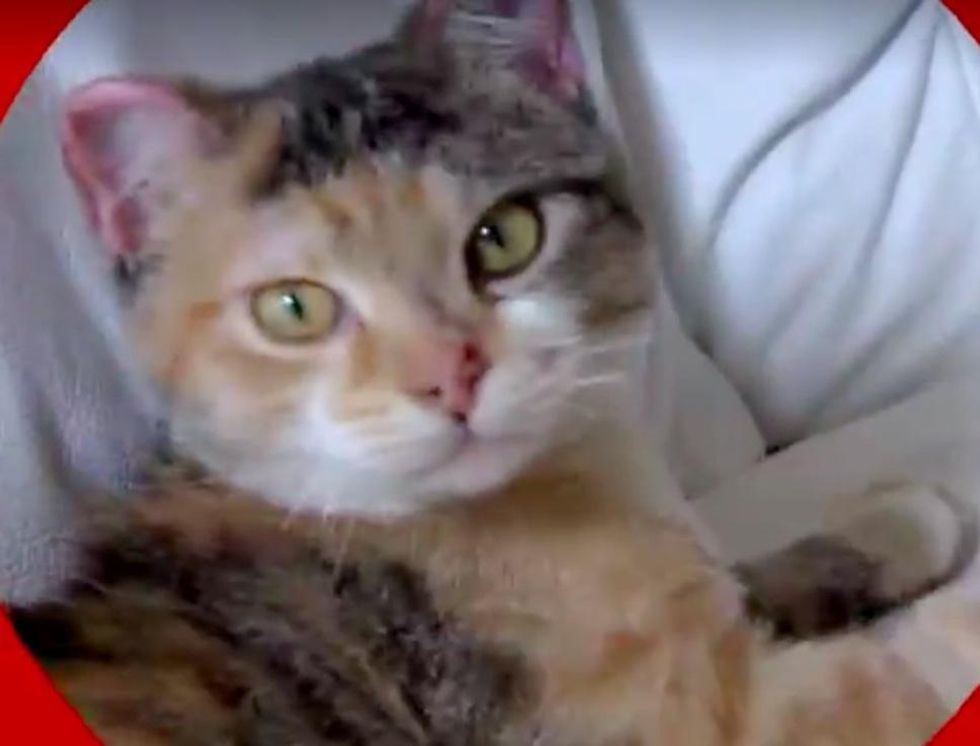 CBC News
Watch their reunion here:
Full video of the rescue here on YouTube.
Share this story with your friends. Follow Scarlett's updates on Saskatoon SPCA Facebook page. If you would like to support their rescue efforts, click here to see how you can help.
Related story: Photographer Risks Injury to Save Two Kittens From Brush Fire