A cat named Cleo surprised the staff of a care home when they discovered that she had followed her human mom all the way to the facility without ever having been there before. No one knows how she found her way to find her mom.
Cleo was rescued by Nancy Cowen as a stray eight years ago. Recently Cowen moved into Bramley House care home in the village of Westcott, Sussex, UK, and left Cleo in the care of her former neighbors. But the little four legged friend had other ideas in mind.
"About two weeks after Nancy moved in, this cat just started turning up and sleeping on the benches outside the home. It was very strange," Laura Costello of Bramley House said.
When one of the other carers picked up the kitty, Nancy said, "That cat looks like my cat."
"Then Nancy's sister came round and said she definitely was Cleo," Costello added.
It was an emotional reunion, and Cleo has become a resident at the home. Bramley House has pledged to give Cleo a home for as long as she needs one.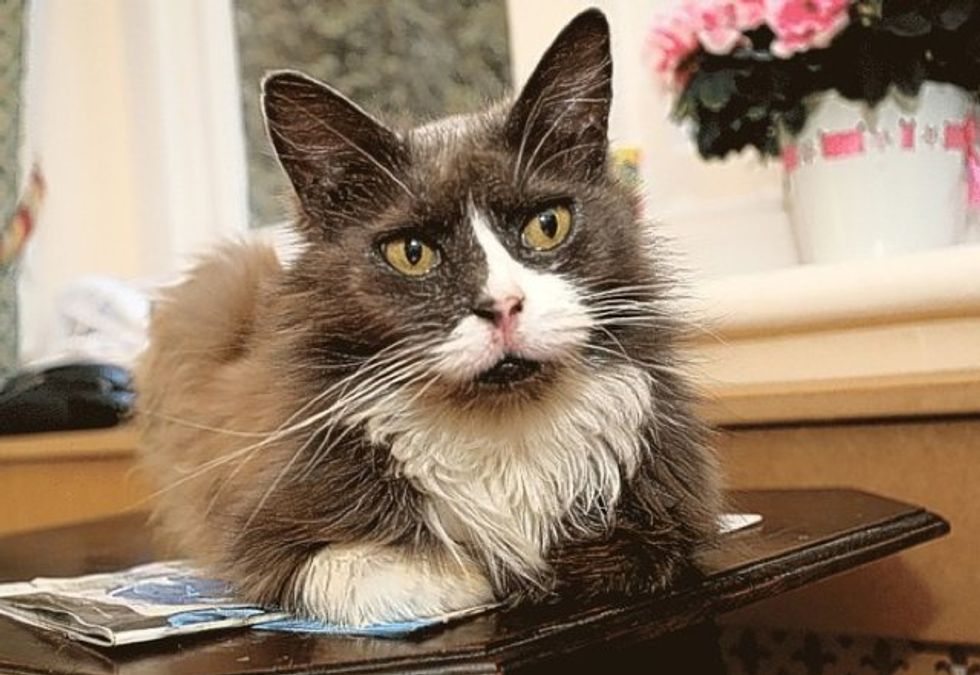 They don't know how Cleo found her mom, but one thing is for sure - she's now a resident at the home with the person she loves.