A four week old kitten was spotted in a parking lot with crusty eyes. He was so scrawny that they could feel his ribs sticking out. The family thought they would take him to the shelter to get help, but the kitten had a different plan.
Meet Indy!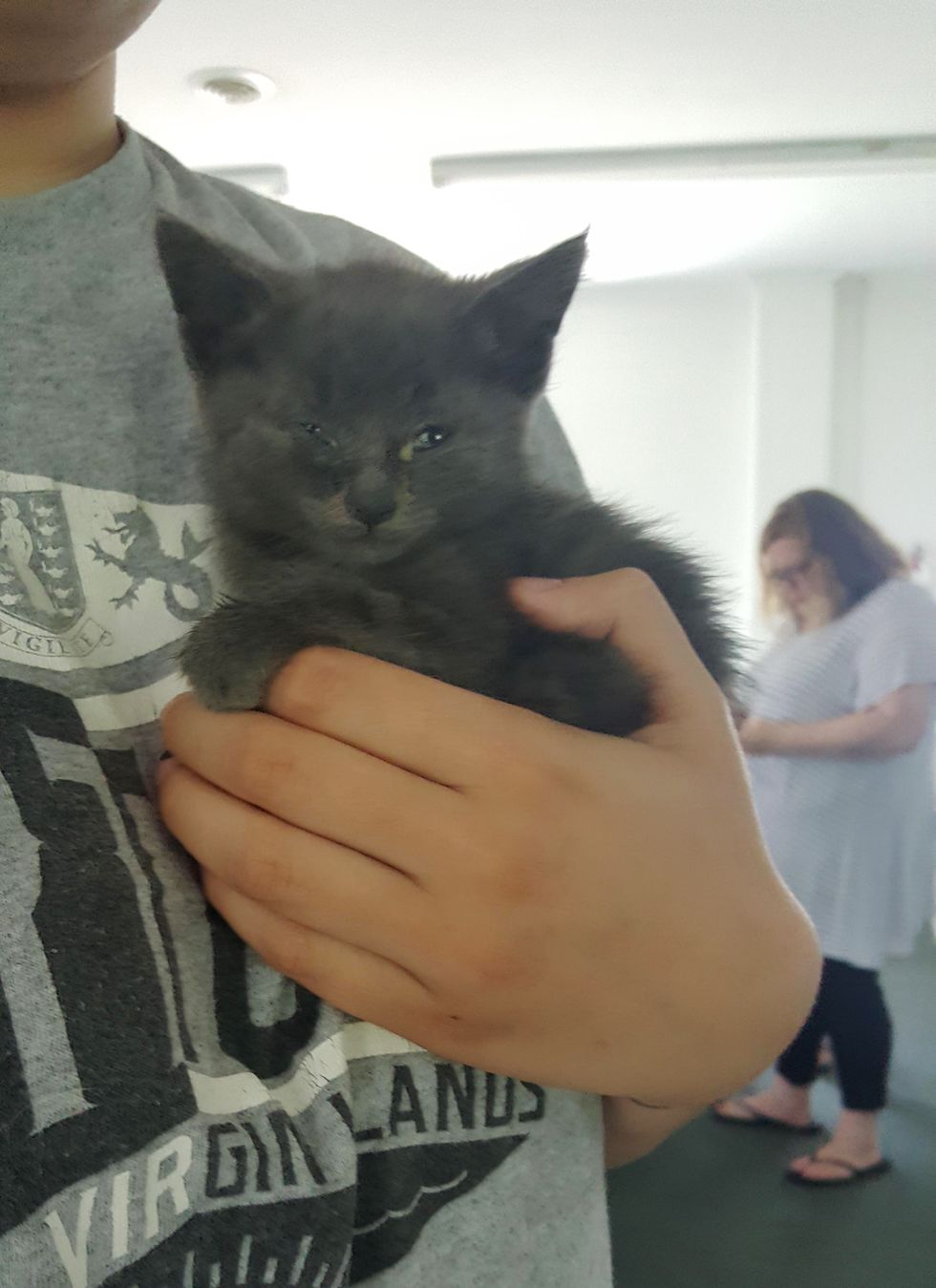 imgur/Trousersrolled
The kitten was wandering all alone without a mother or sibling in sight. As soon as they picked him up, the little guy immediately took a liking to his human friends, cuddling up to them and wouldn't let go.
They put the little feline in the hood of a jacket to keep him warm and he fell asleep in it. They thought that they would take him to the shelter, but the kitten thought otherwise.
"He really liked us, rode around in the hood of my jacket, and ate on our laps," imgur user Trousersrolled said. "My aunt called me and said that they couldn't drop him off the shelter, so he went to her house, where there was already an adult cat."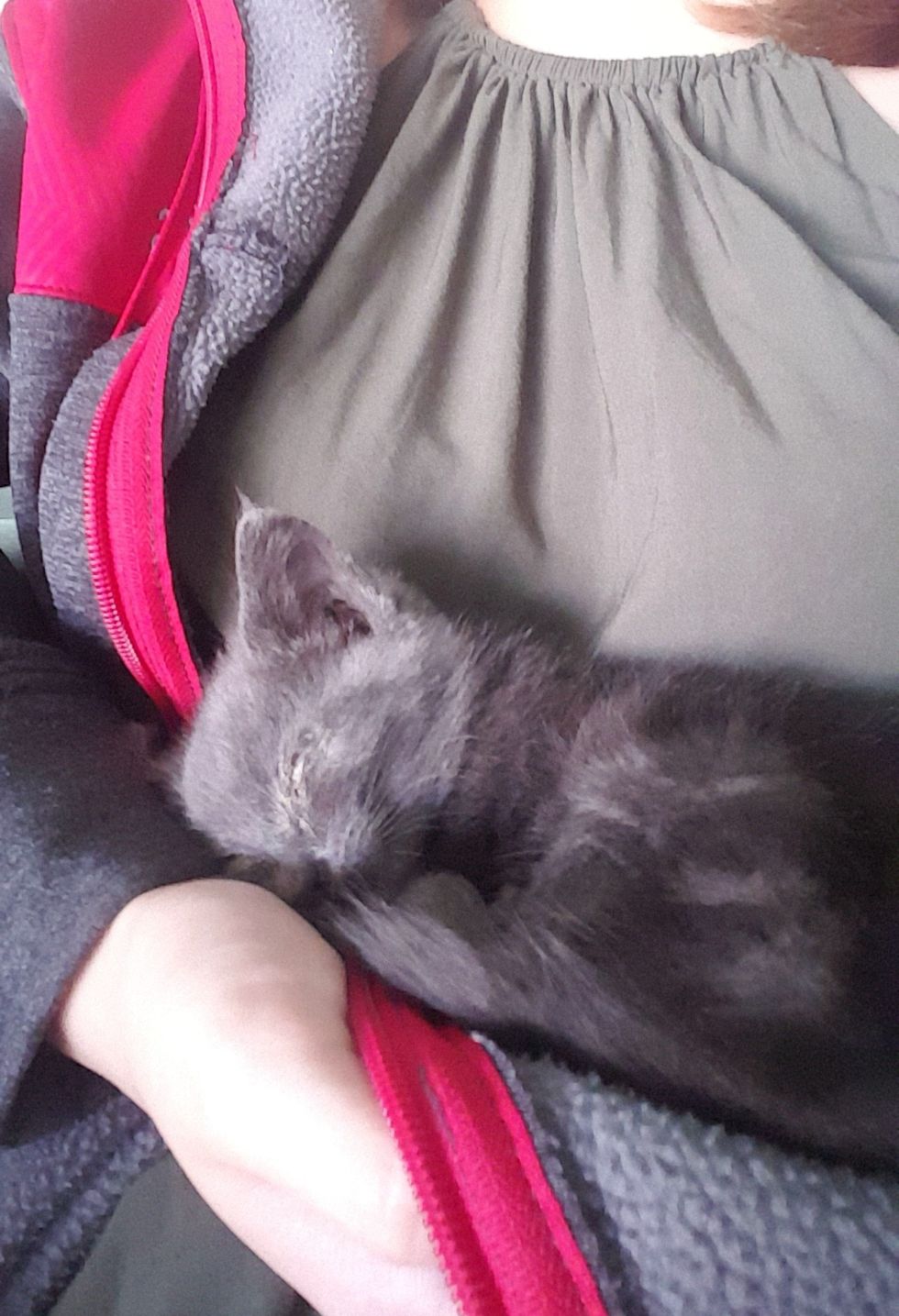 imgur/Trousersrolled
After getting a much-needed bath and a full belly, he nestled in his human's arms in pure bliss.

The kitten was so young to be separated from his mother who was nowhere to be found, and since they already had kitten formula at home for another rescue kitten, the aunt took on the role as Indy's new mom.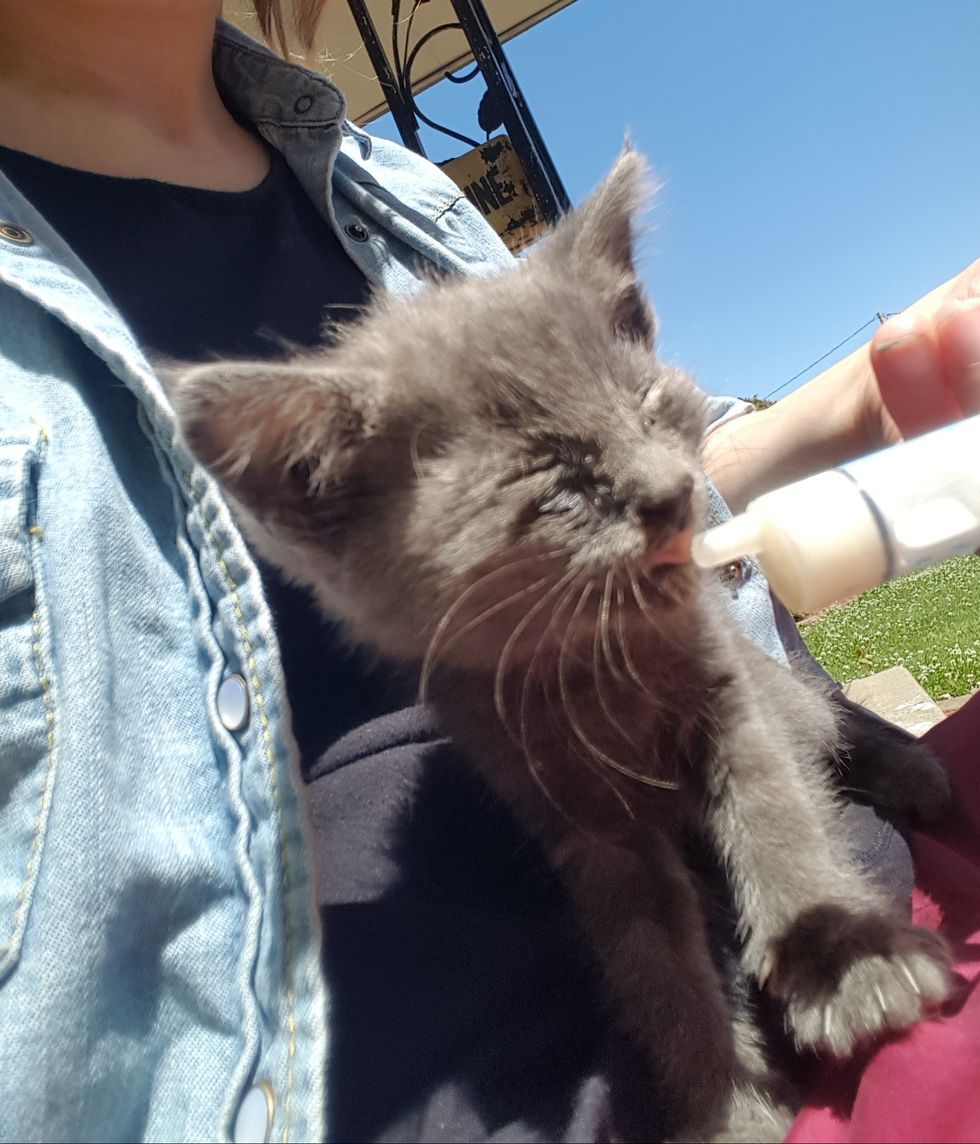 imgur/Trousersrolled
They got the kitten all cleaned up, vetted and fed.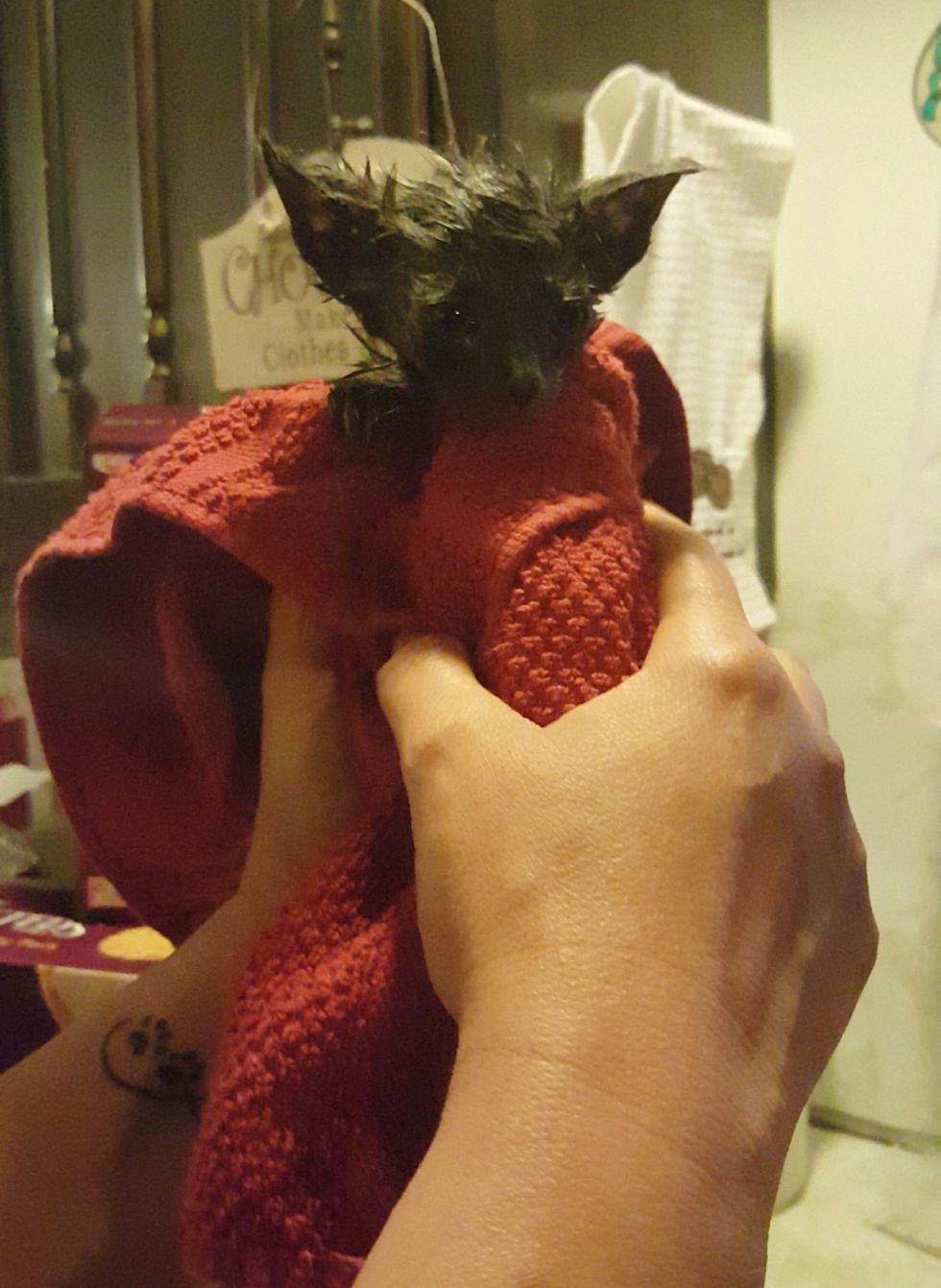 imgur/Trousersrolled
No more gunk in his eyes or runny nose.
The kitten bounced back quickly after being at a loving home.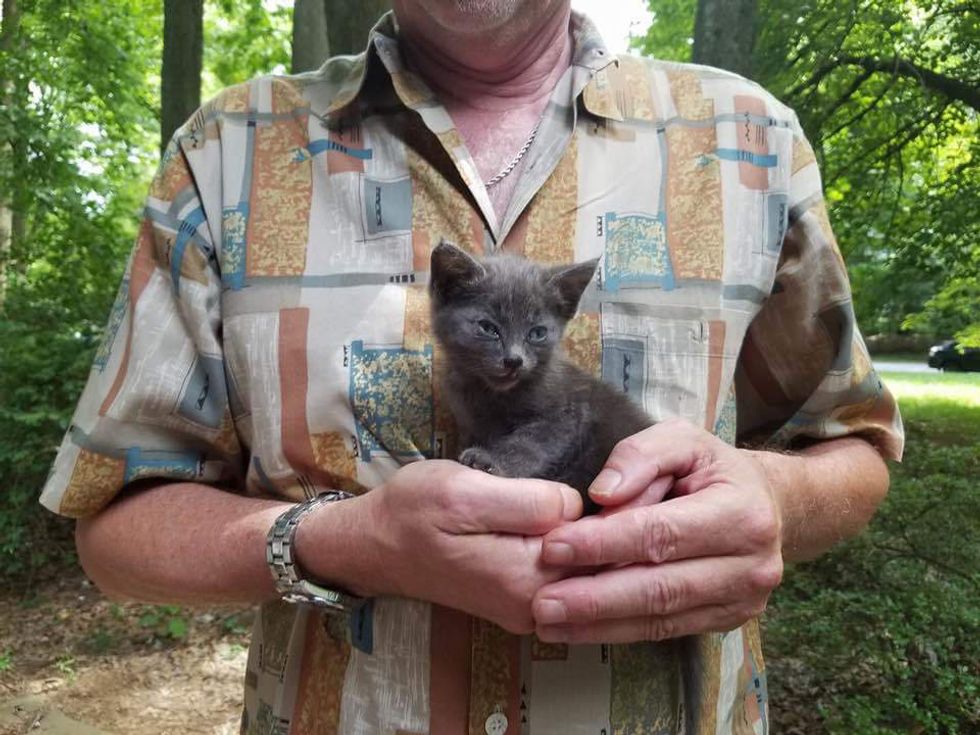 imgur/Trousersrolled
The little bundle of joy began to shine with love.
"His eyes steadily got better and he turned into a lanky but healthy active kitten. He is constantly springing from couch to couch or batting little ping pong balls around the house."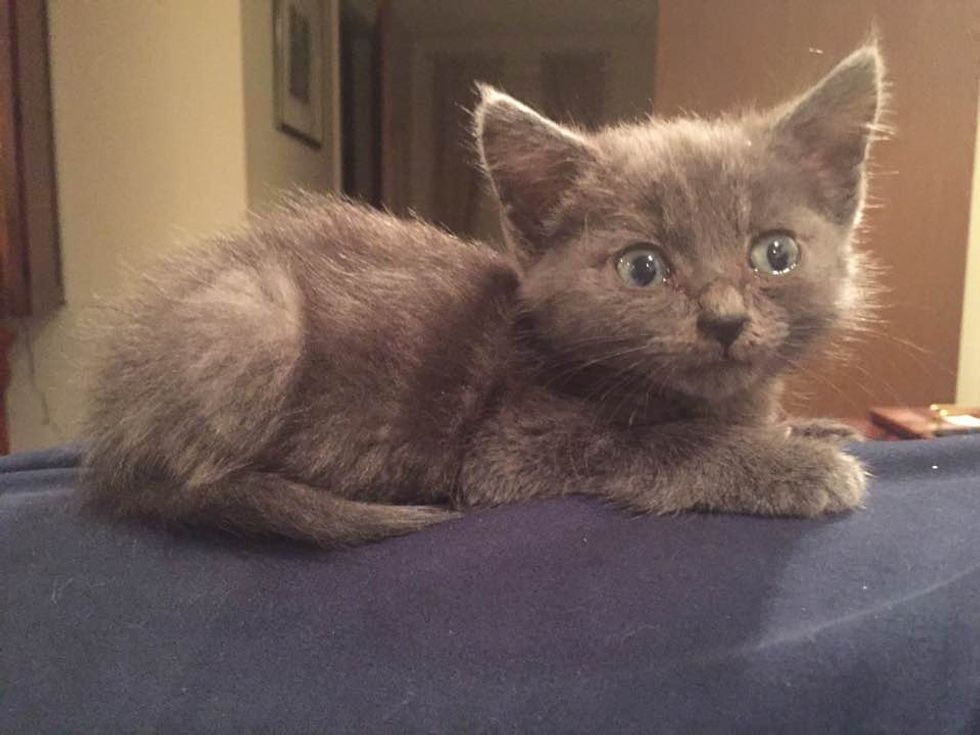 imgur/Trousersrolled
"He also became a cuddlebug and got comfortable in the house very quickly."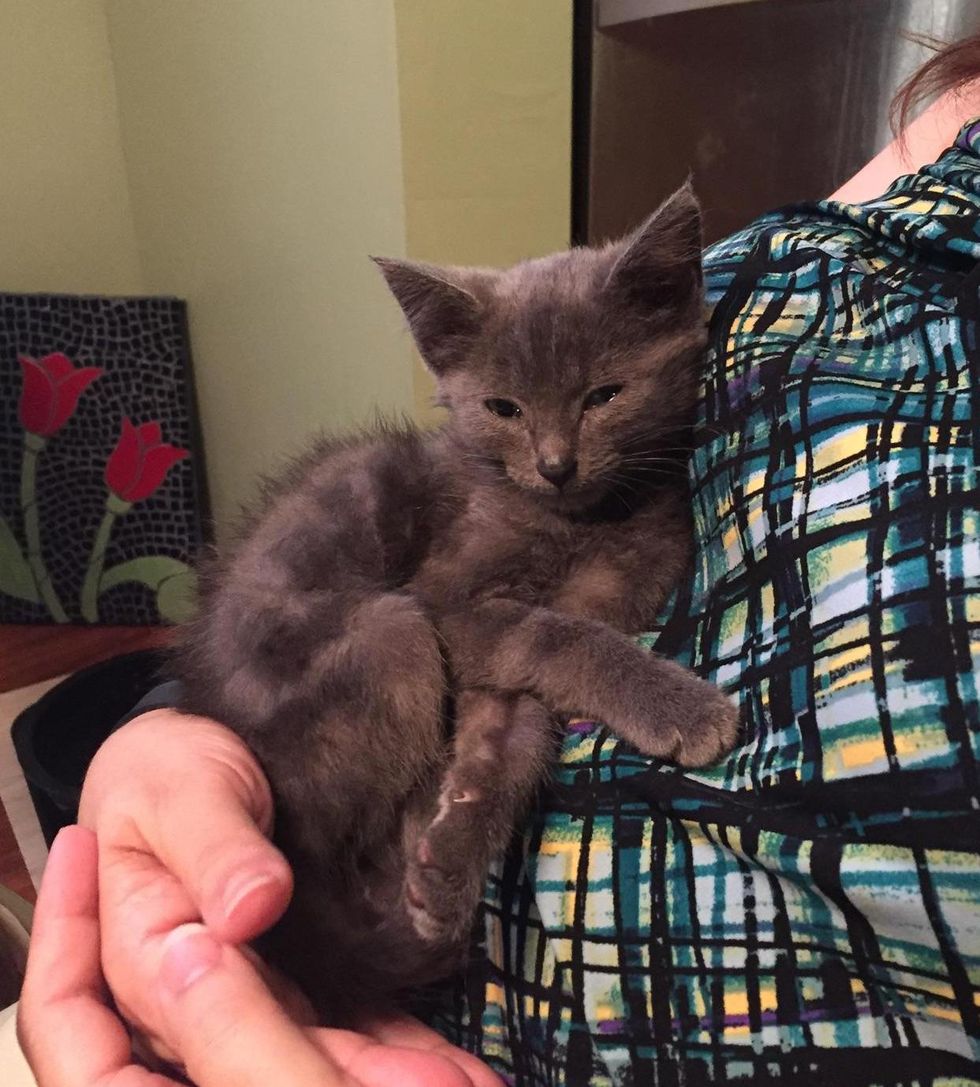 imgur/Trousersrolled
The family has a 15 year old cat, and to their surprise, the older cat took the little guy under his wing and became his brother from another mother.
Indy adores his forever home and is loved!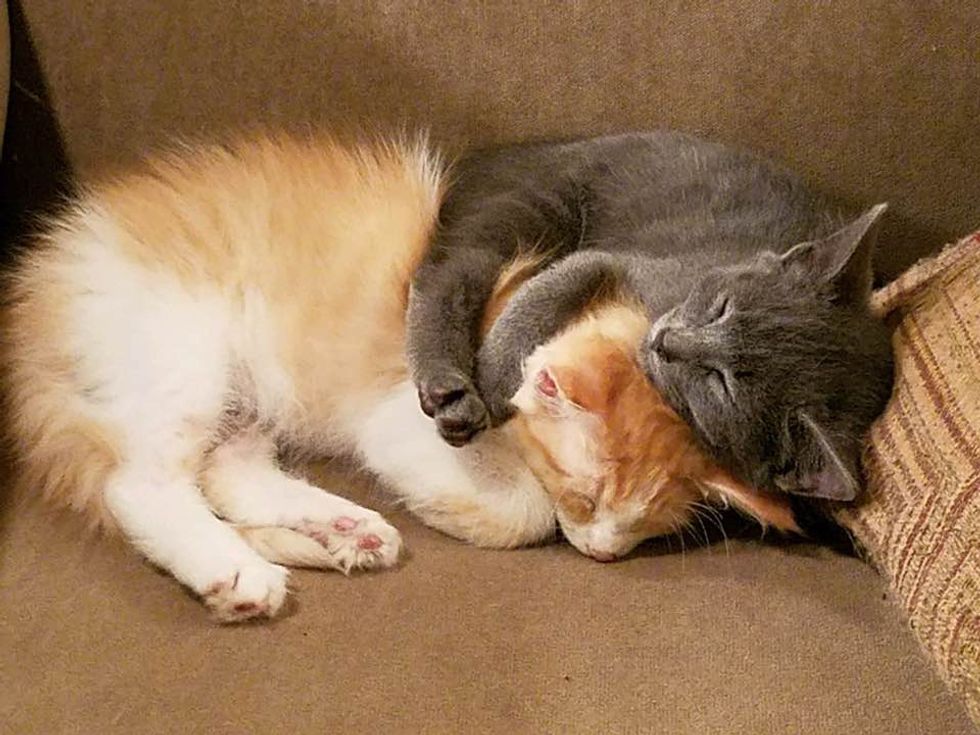 imgur/Trousersrolled
Share this story with your friends. (More info: imgur)
Related story: Man Found Stray Kitten Clinging to Truck and Knew He Had to Help