This is what a second chance can do!
A little blind kitten, who was saved from a tree, tells his rescuers how happy he is every day!
Meet Wally the kitty.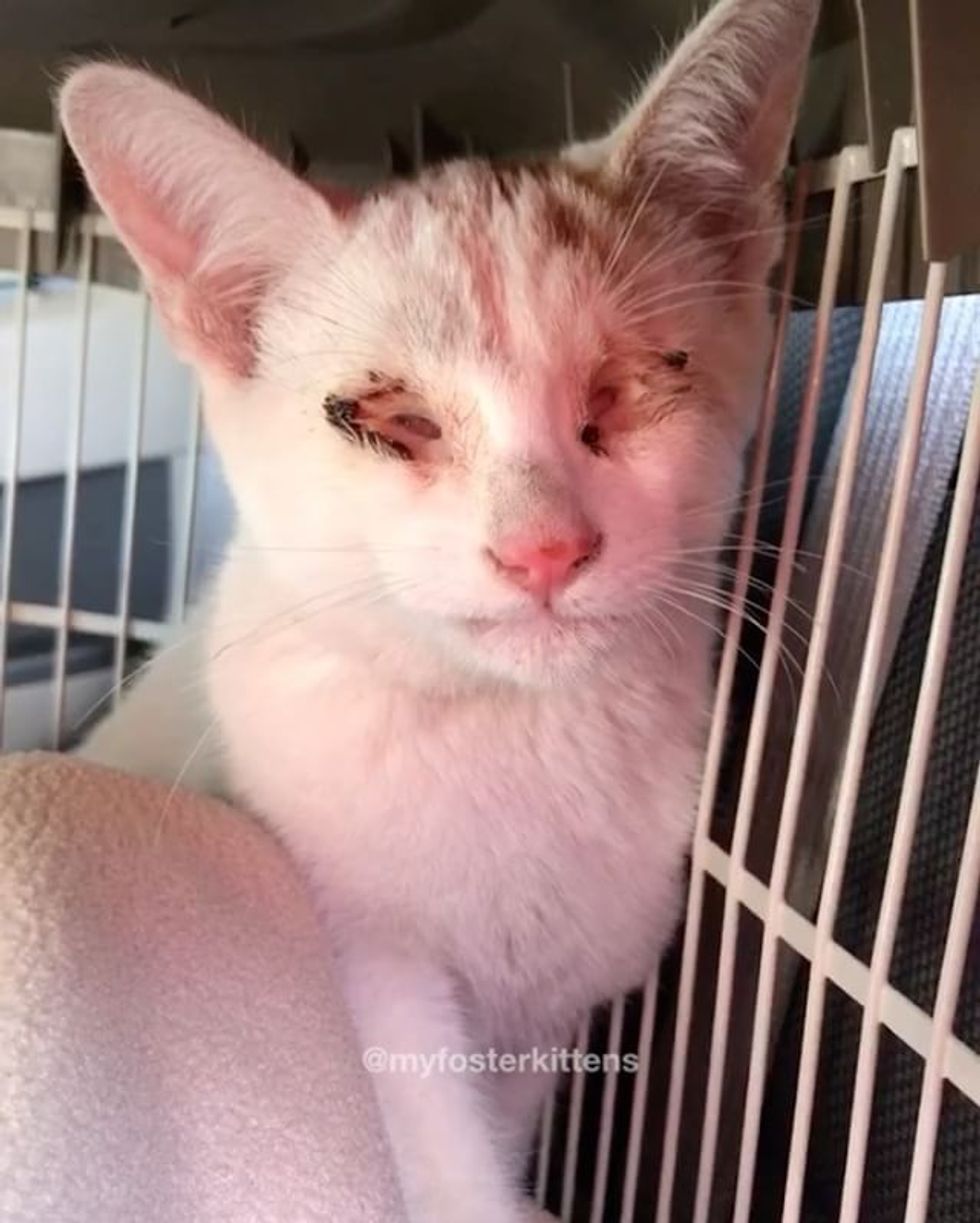 Courtesy: Nikki @myfosterkittens
"I got a call from a friend that there was a kitten in a tree in a Walmart parking lot who appeared to be very sick," Nikki of @myfosterkittens told Love Meow.

The little stray was filthy and needed a lot of help. "His eyelids were sealed shut from infection."
Nikki was at work at the moment she received the call, so she helped the person step by step to safely retrieve the kitten from the tree.
That afternoon she went to pick him up. "He has had the sweetest personality from the minute I found him," she said.
The moment they met, Wally cried out to his rescuers in his carrier as if he was telling them, "Thank you for saving my life." He went home with Nikki, and purred up a storm when he was being cared for.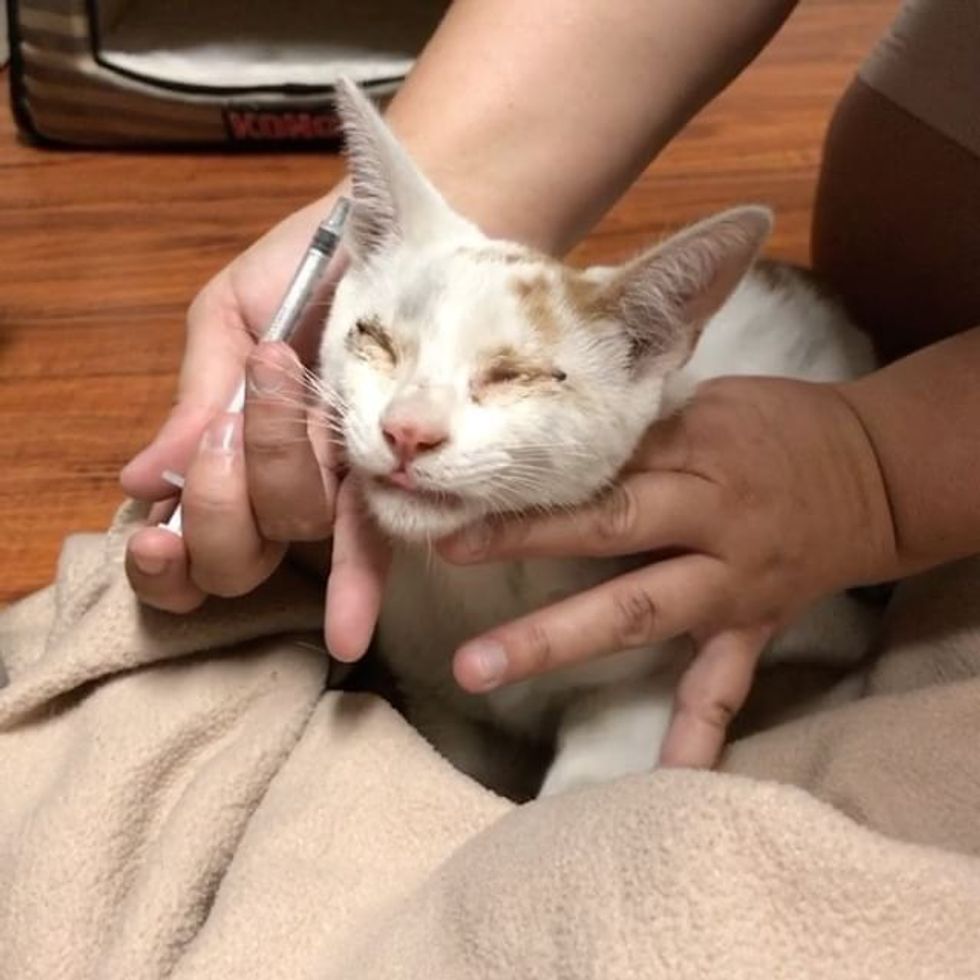 Courtesy: Nikki @myfosterkittens
"The day after I took him in, I immediately got him into my vet and she performed surgery," Nikki told Love Meow.
After the surgery, little Wally sat in his foster mom's lap, purring and making muffins.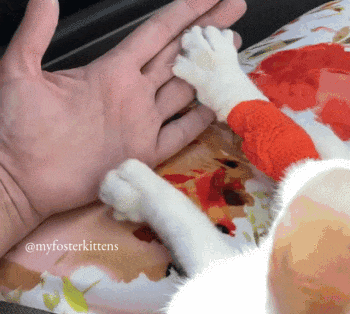 Courtesy: Nikki @myfosterkittens
Wally was born blind with a condition called micro ophthalmia (small eyes). His eye sockets were severely infected and needed to be cleaned and surgically closed to prevent further debris and infection from forming.
"Because his infection was so bad, he has endured two more surgical procedures but will have his stitches removed on Friday and thankfully he will have no more operations."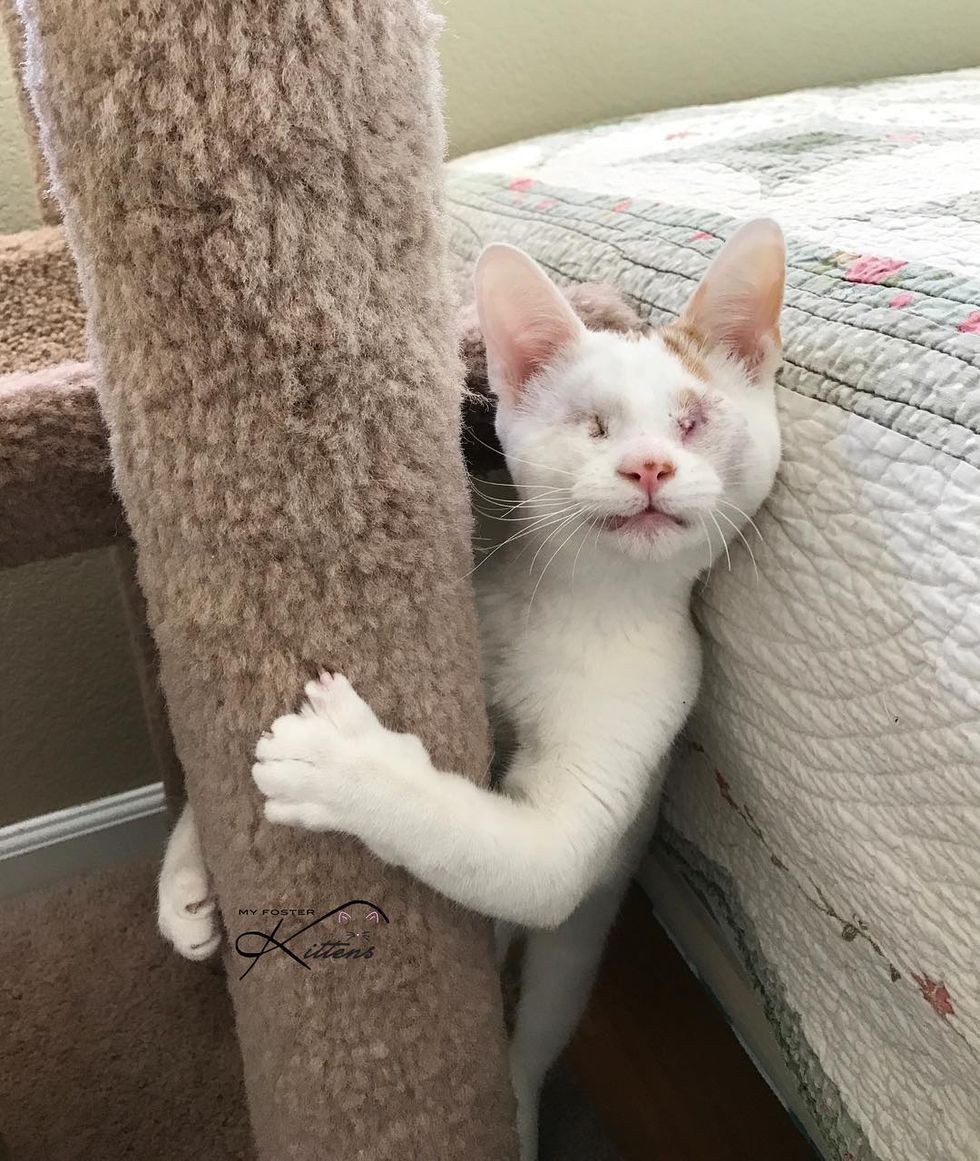 Courtesy: Nikki @myfosterkittens
"Wally was named after The 'Wally World' Walmart parking lot he was found in," Nikki told Love Meow.

He seems to know that his human friends are there to help him. Every day he tells them just how thankful he is.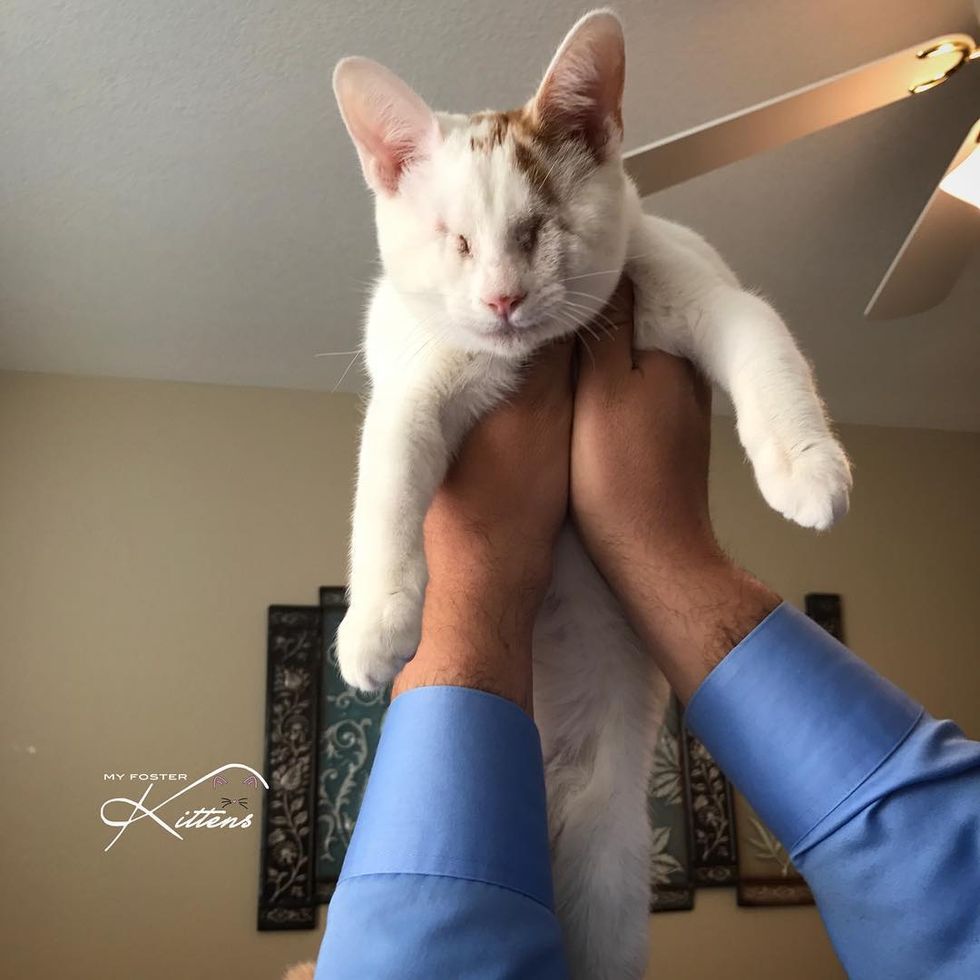 Courtesy: Nikki @myfosterkittens
Happy little Wally dancing with joy!
He's a playful little guy and always demands attention and love.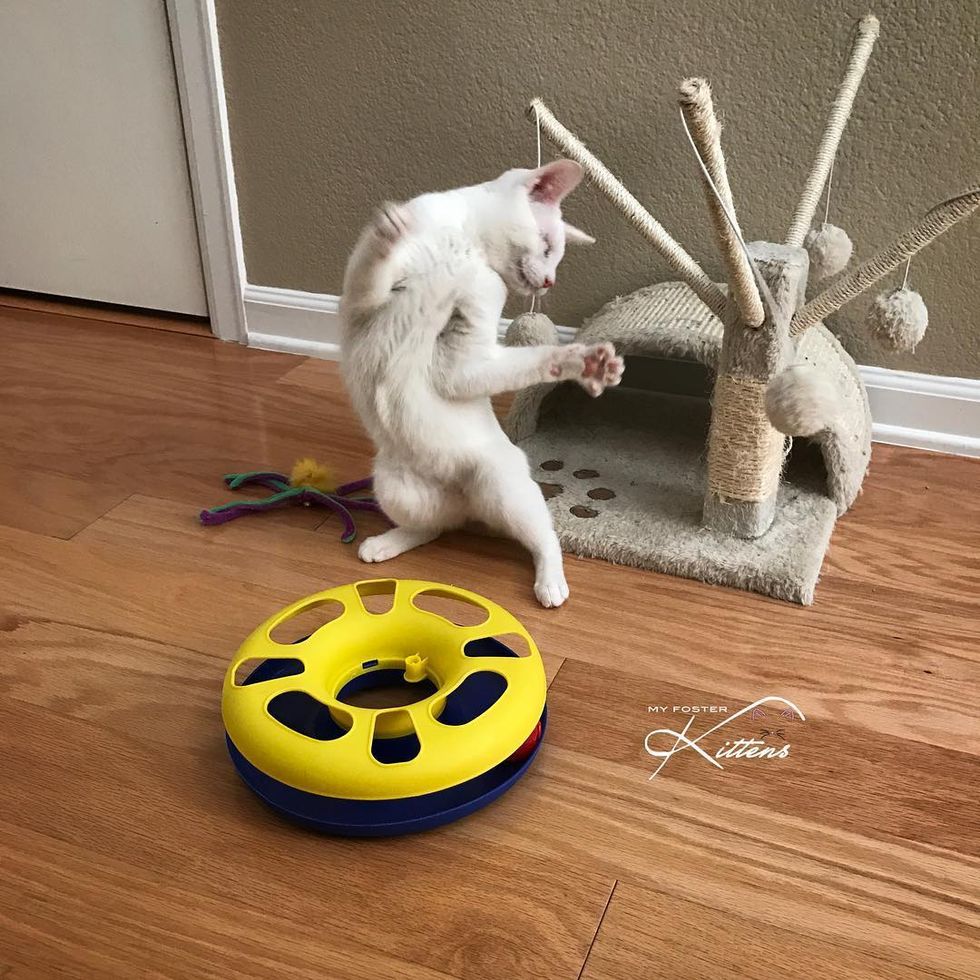 "He is healthy and happy and loves to play. He is such a good inspiration to me and others that despite having disabilities, it does not hold him back whatsoever," Nikki told Love Meow.

Wally may be blind, but he can 'see' through his other senses.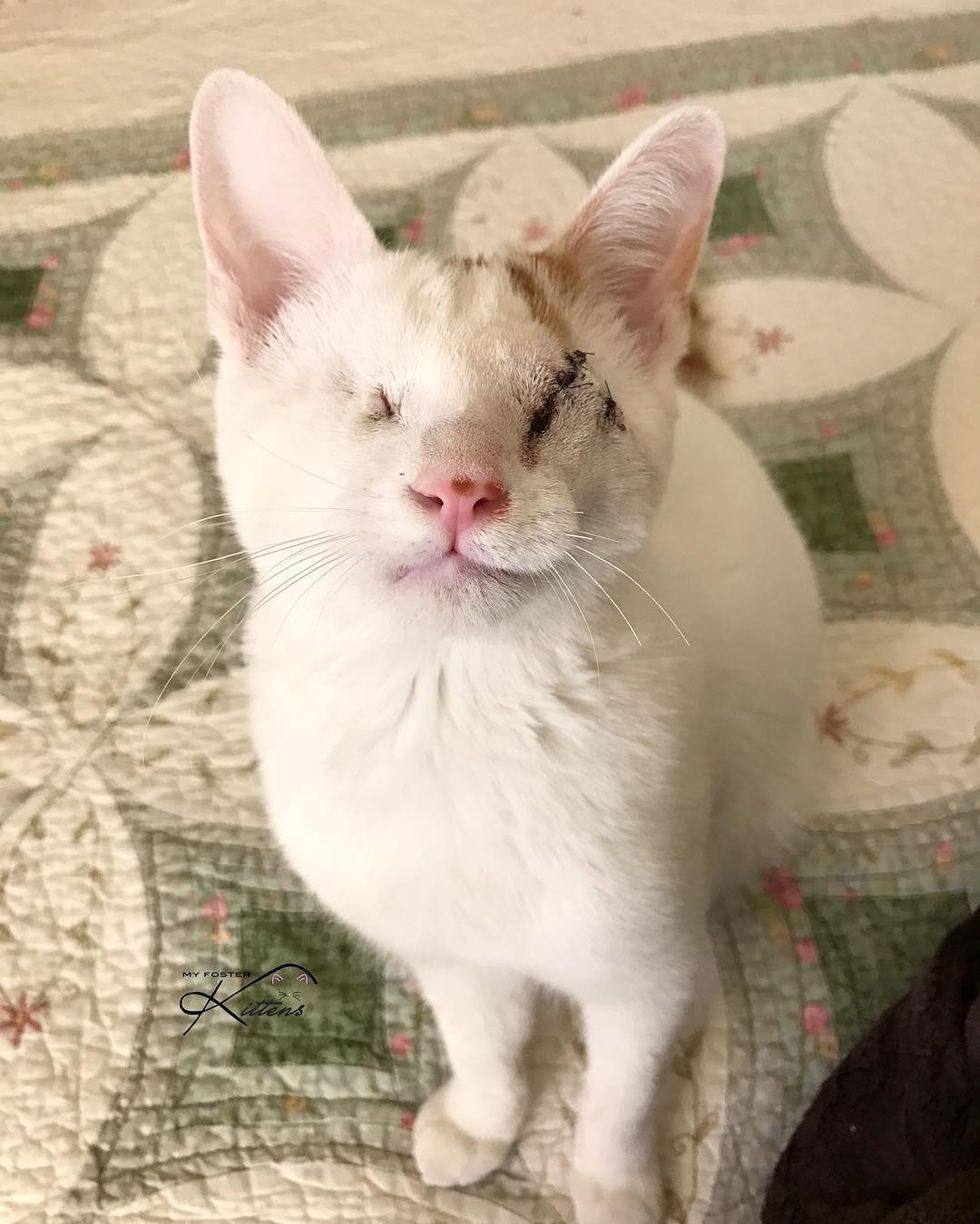 "In a few weeks he will be traveling from Las Vegas to his forever home in Charlotte, NC!" Nikki said.

Nothing can stop Wally from being a happy little kitty!
"He wags his tail like a puppy, it's adorable! He is such a happy boy."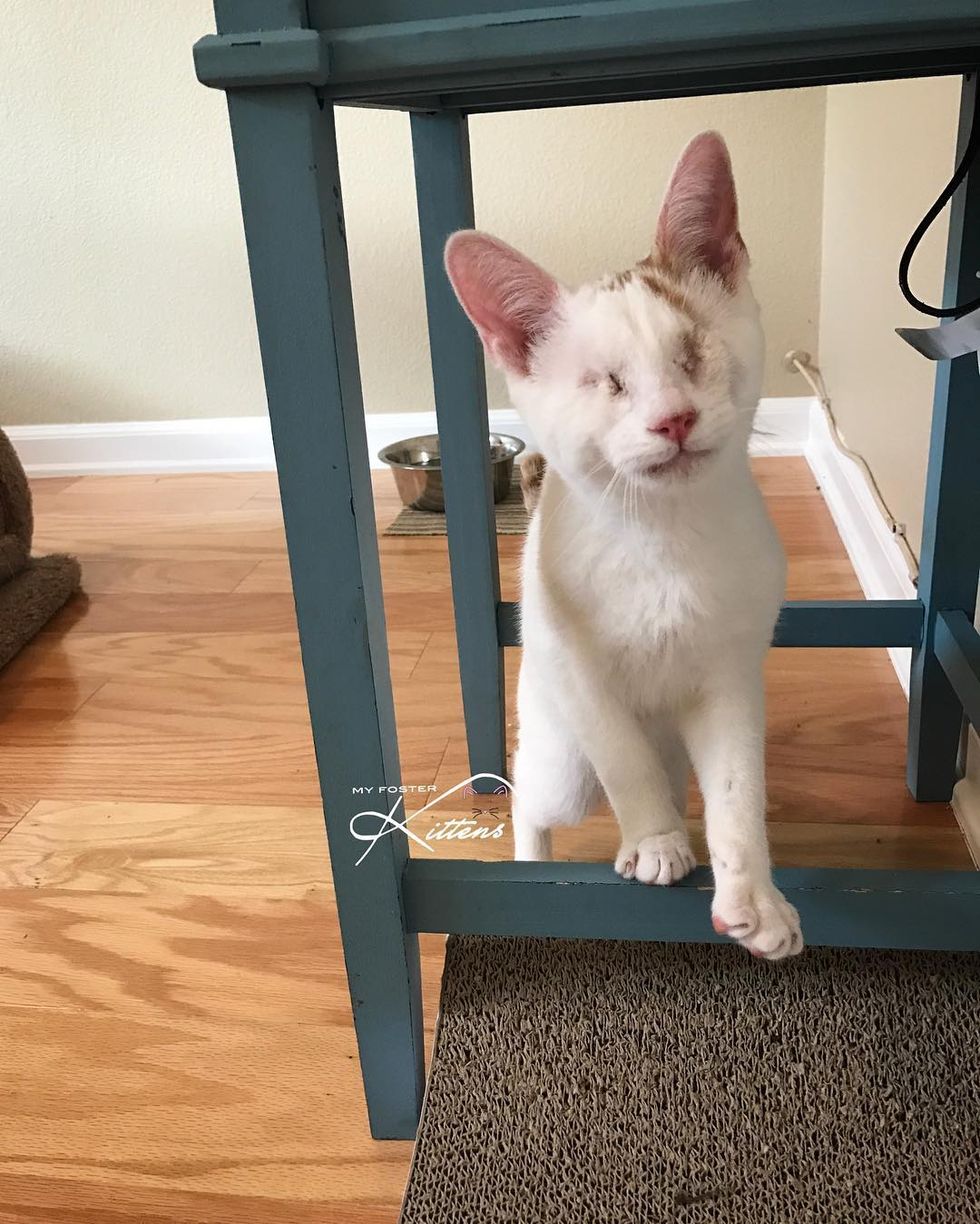 Courtesy: Nikki @myfosterkittens
On the day Nikki found Wally...
"Wally shows everyone that being blind is not a disability!"
Happy little fur buddy!
Share this story with your friends. Follow this amazing kitty and more foster babies on Instagram @myfosterkittens.
Related story: They Adopt Blind Cat and Take Him to Shelter to Find Friend He's Been Longing for