Aww, lookie how Ferdinand has grown!
"He was found outside under a palm frond with his siblings. The mama kitty came back for the siblings but left Ferdinand behind. He is sooo cute - he has chaps and sleeves and a polka dot on his belly! He's quickly approaching adoptable age, so please share for him to find a forever home! He's a little rascal - full of trouble & love," said Good Karma Pet Rescue in South Florida.
Happy to be safe!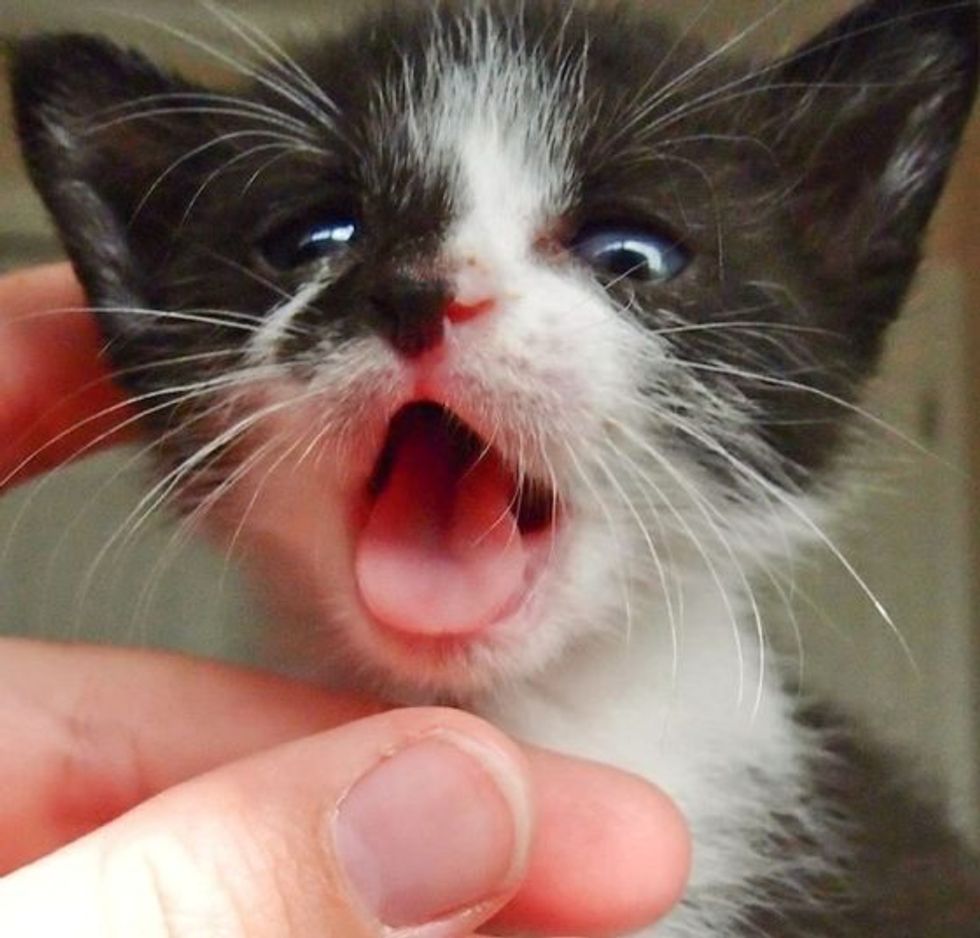 There is a polka dot on his belly.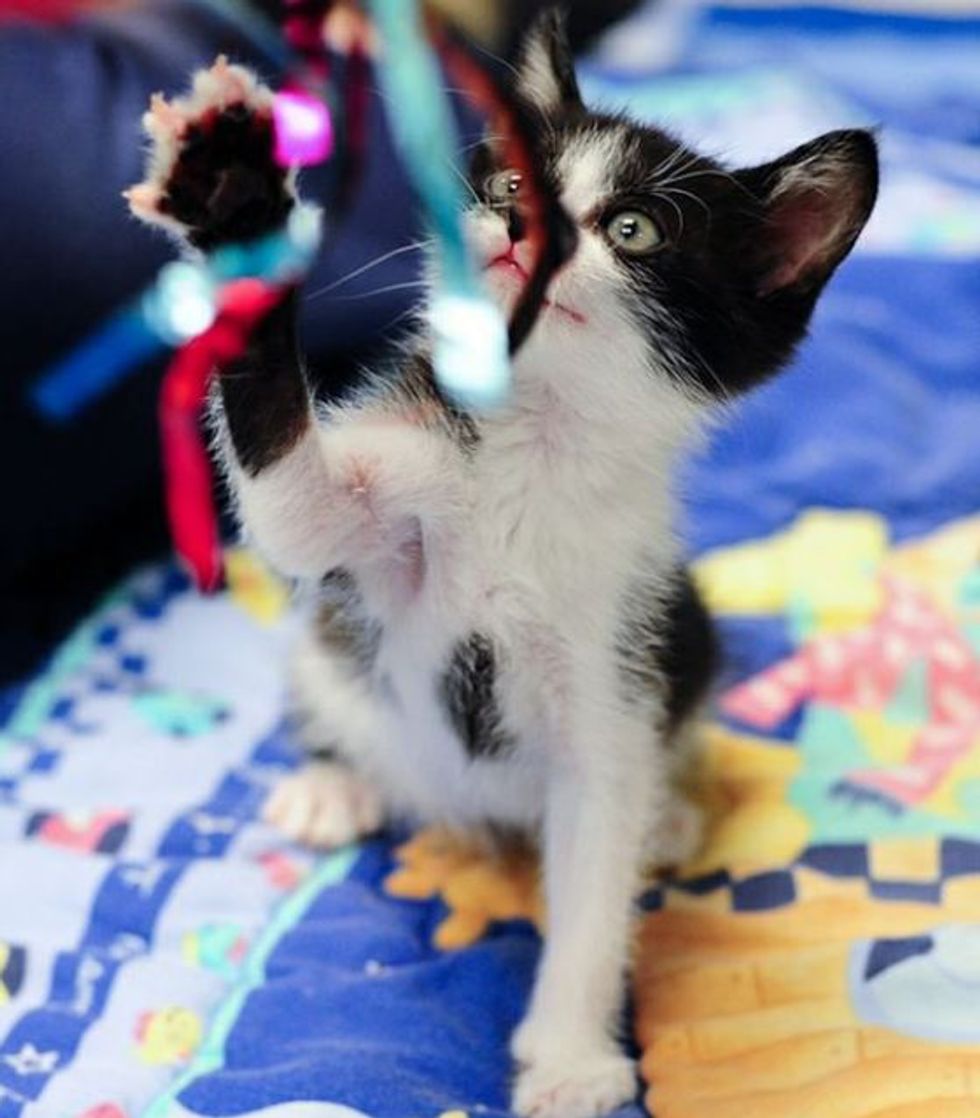 Would you take me home?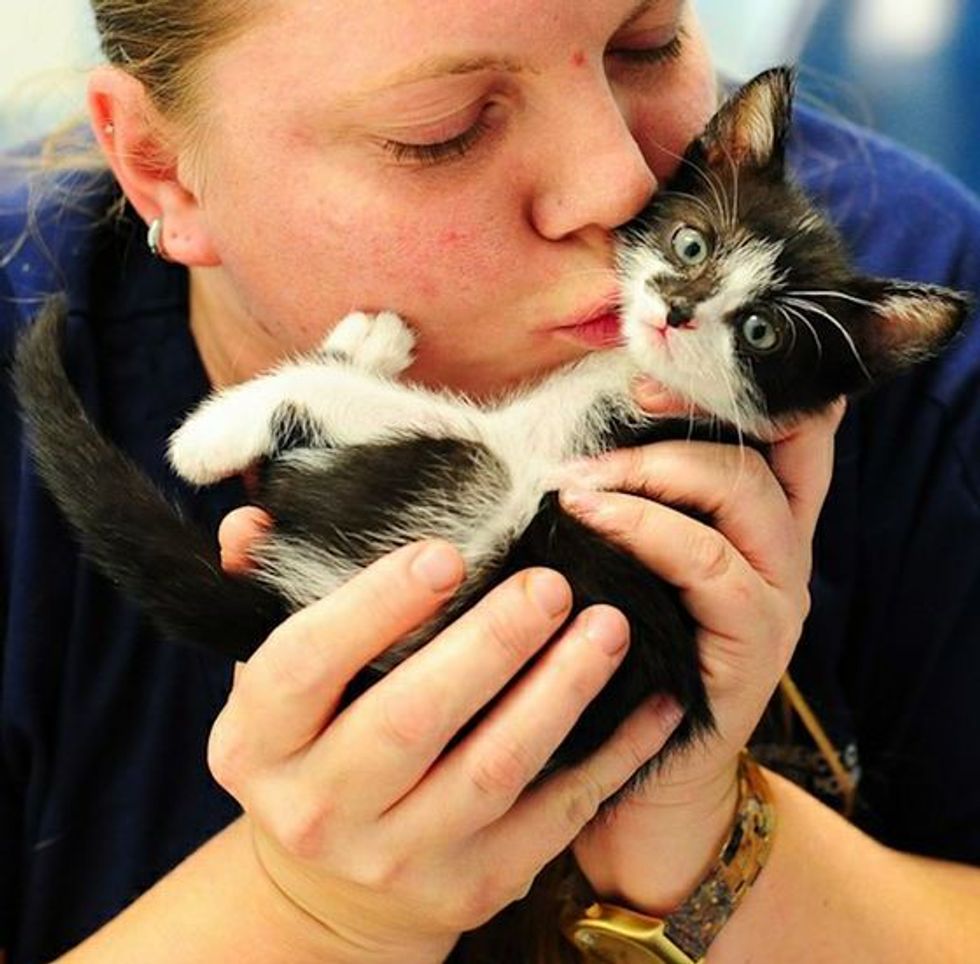 Photos courtesy of Good Karma Pet Rescue (South Florida) (Facebook).