Galesburg firefighter Ben Gleason holds a cat rescued after the department extinguished a structure fire Tuesday at 34 N. Pearl St. on Tuesday afternoon. They dubbed the kitty 'Cinders.'
Firefighter Ben Gleason rescued a cat from a house fire and dubbed the kitty 'Cinders.' He holds him in his arms with a towel to provide some very needed comfort and love.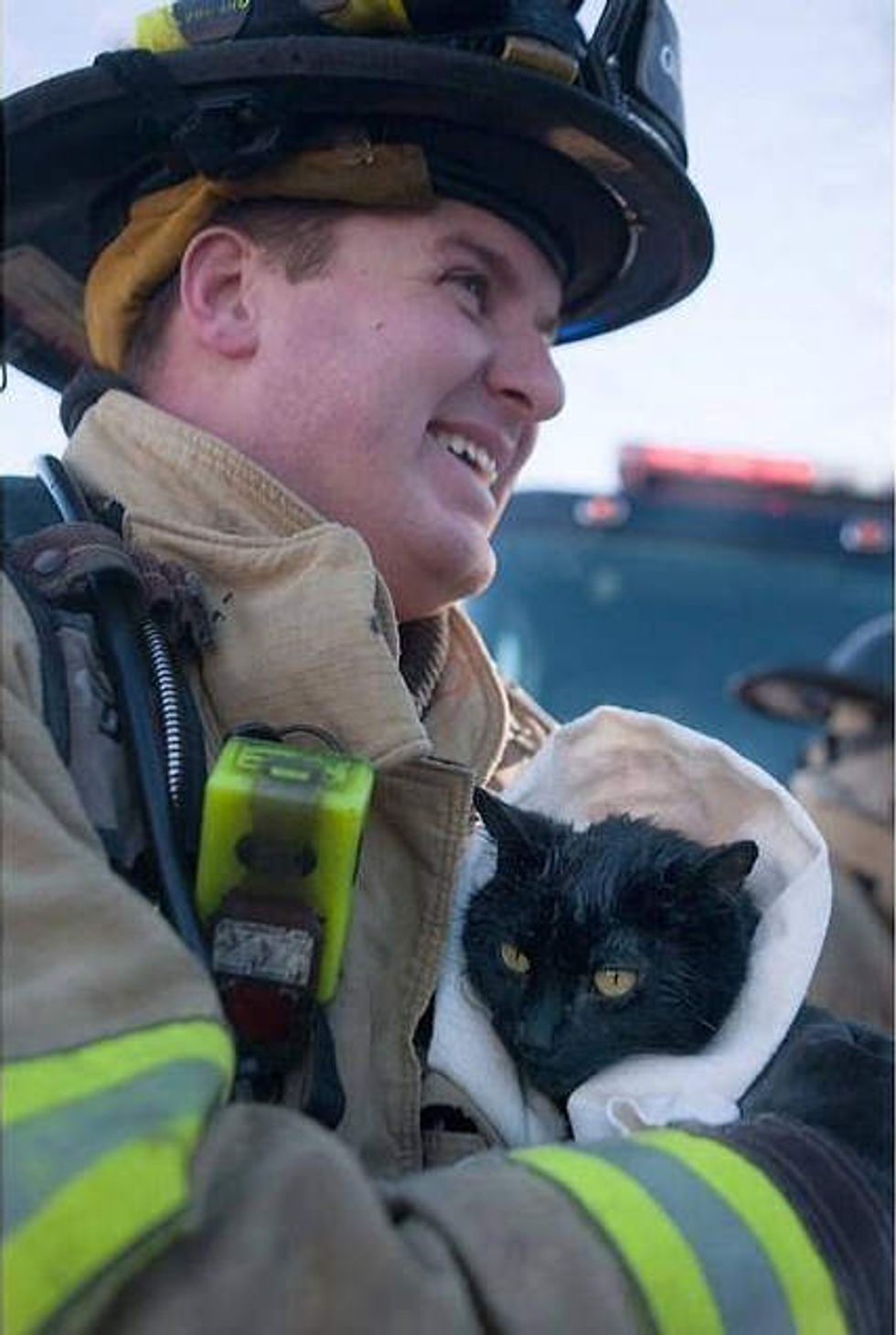 Fire fighter captain Scott Benson trying to contain the fire and save lives.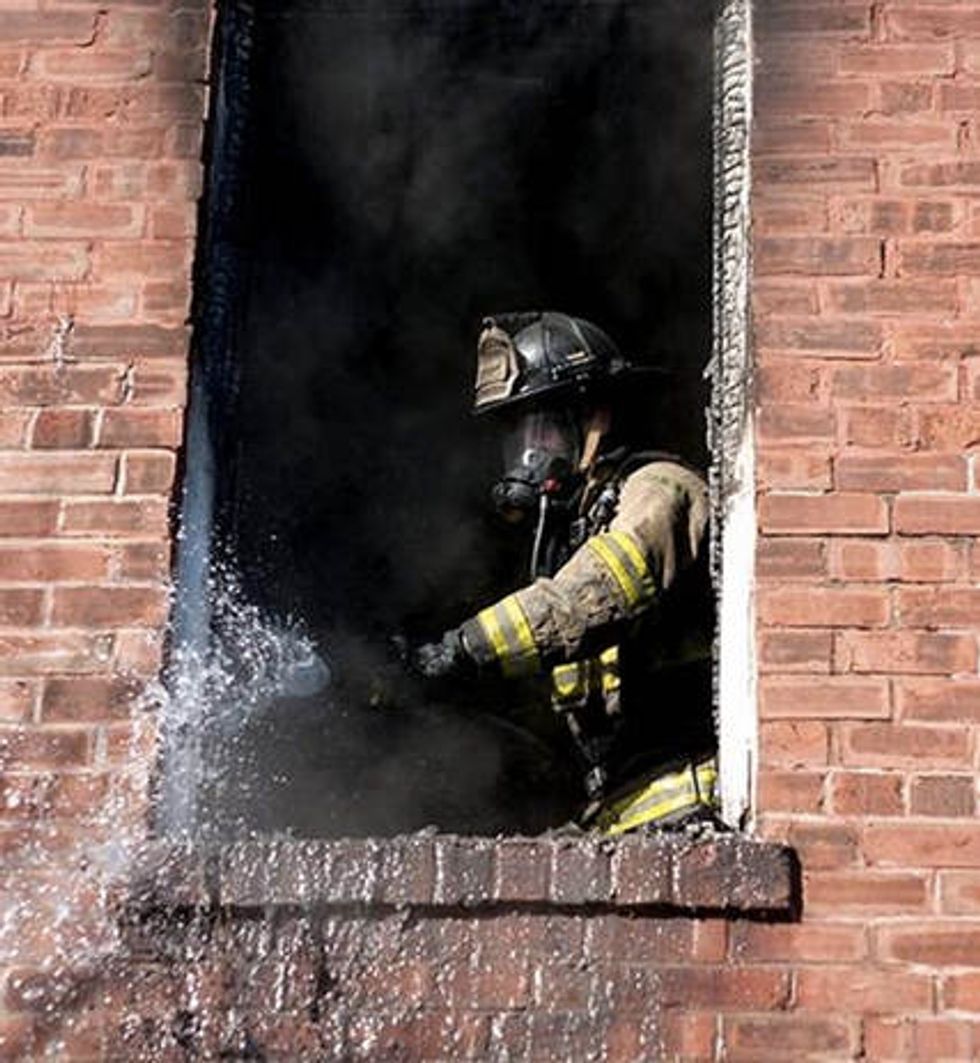 Cinders is in good hands now.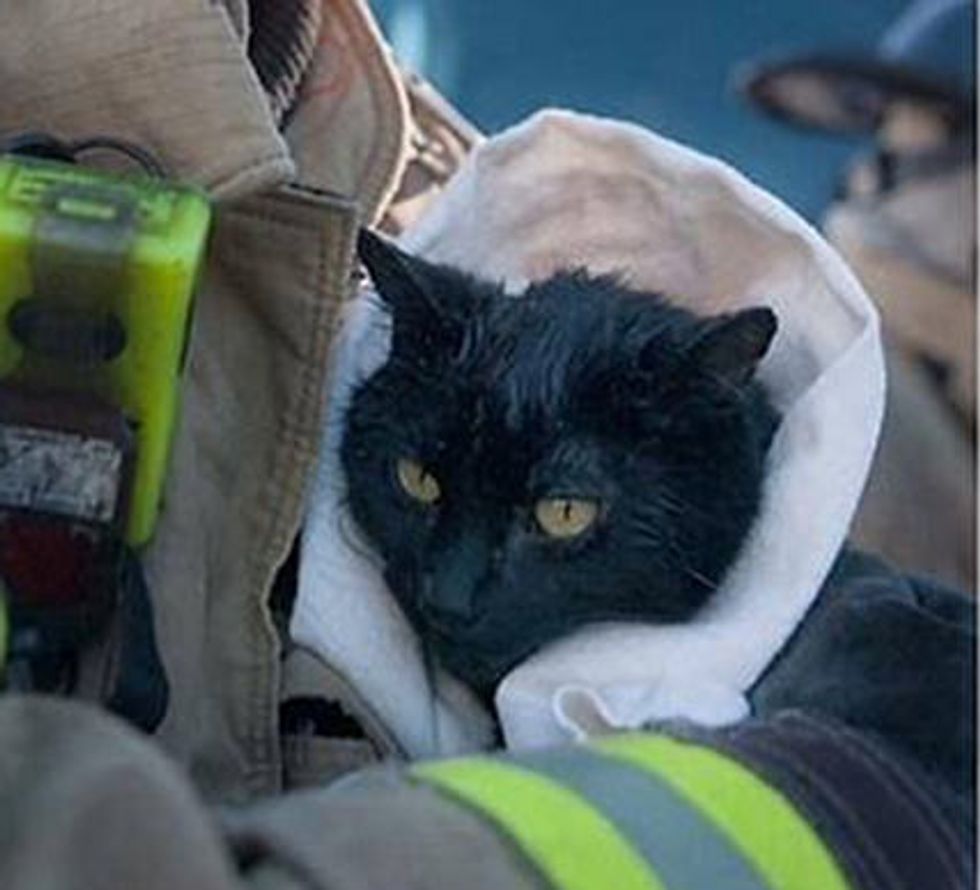 Source: The Register Mail. Also seen on Real Men Are Kind to Animals.