This incredibly adorable and fluffy kitten was spotted one day behind a baseball field. They named him Reese and he is a ball of cute.
"From what my sister can gather - He was approximately 3-4 weeks old. Her son actually found him up behind a fence meowing like a baby while at baseball practice. So he texted his mom (my sister) and asked if he could bring it home. Of course, my sister said yes being the cat lover that she is! She already has two cats of her own," said Rachel Plowman, who gave little Reese a beautiful photo shoot.
"But he is fitting in quite well. She has been giving him Kitten's milk through a dropper but he recently graduated to baby chicken food!" Rachel added.
Reese and his fabulous whiskers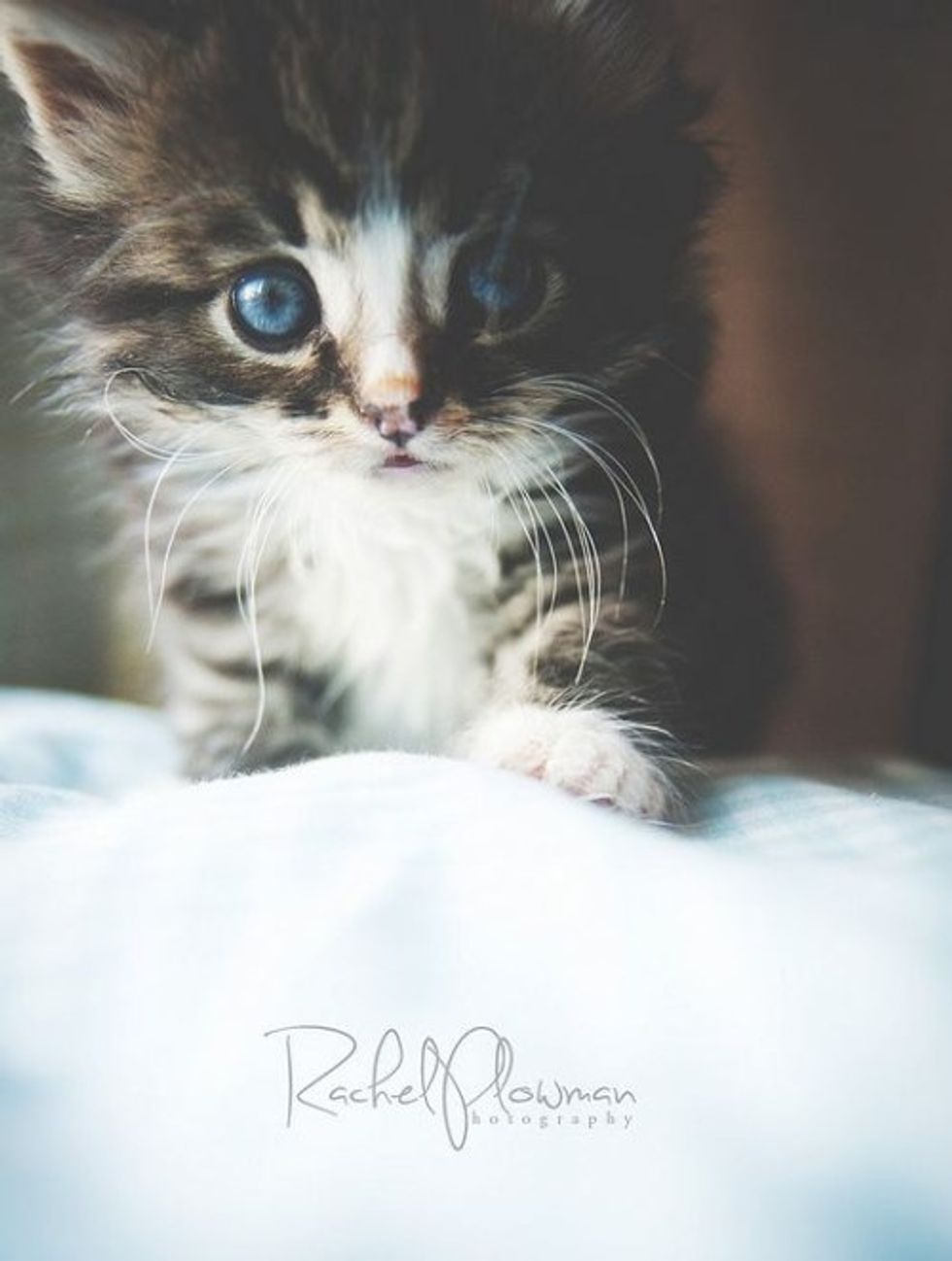 First time trying kitty formula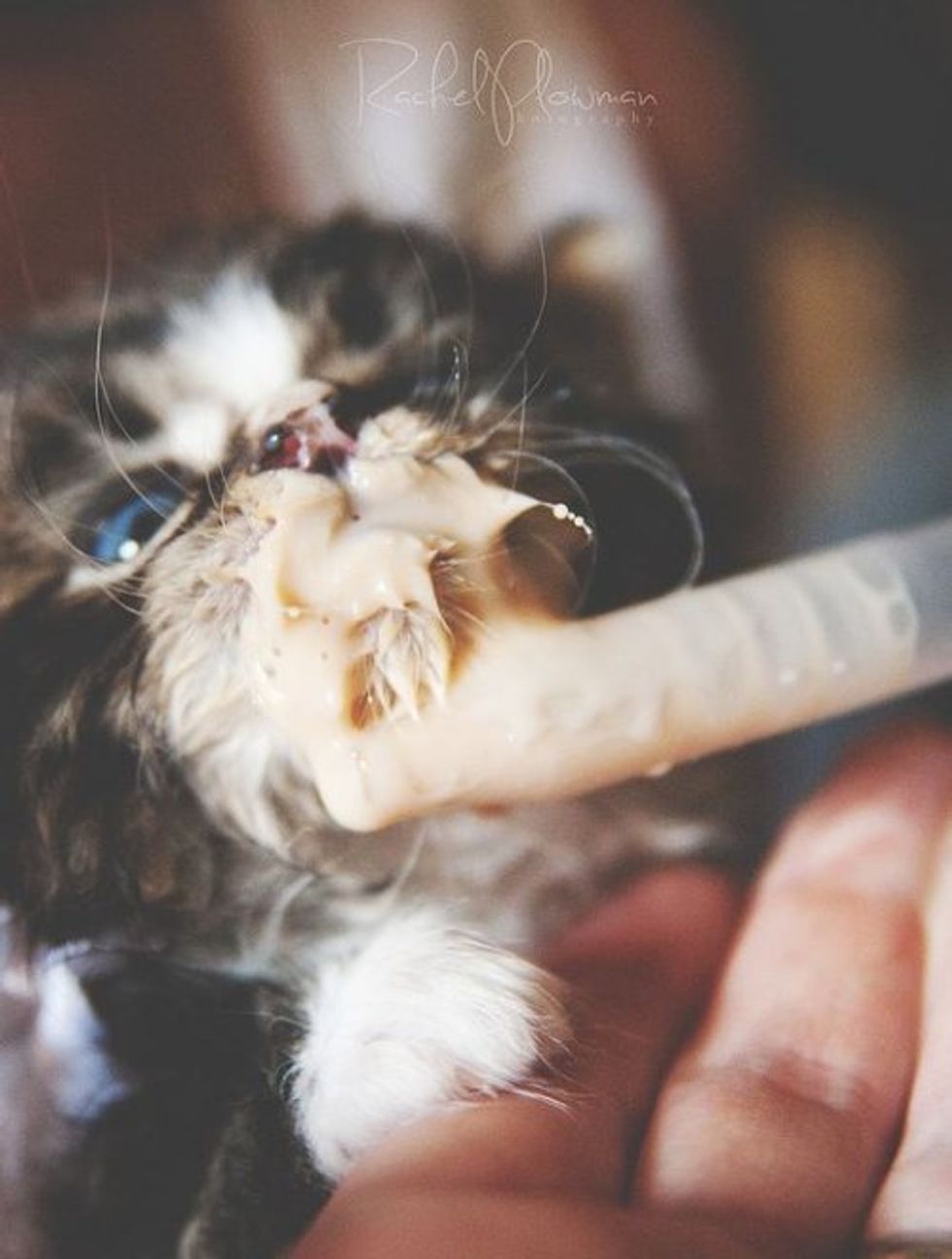 Hug please!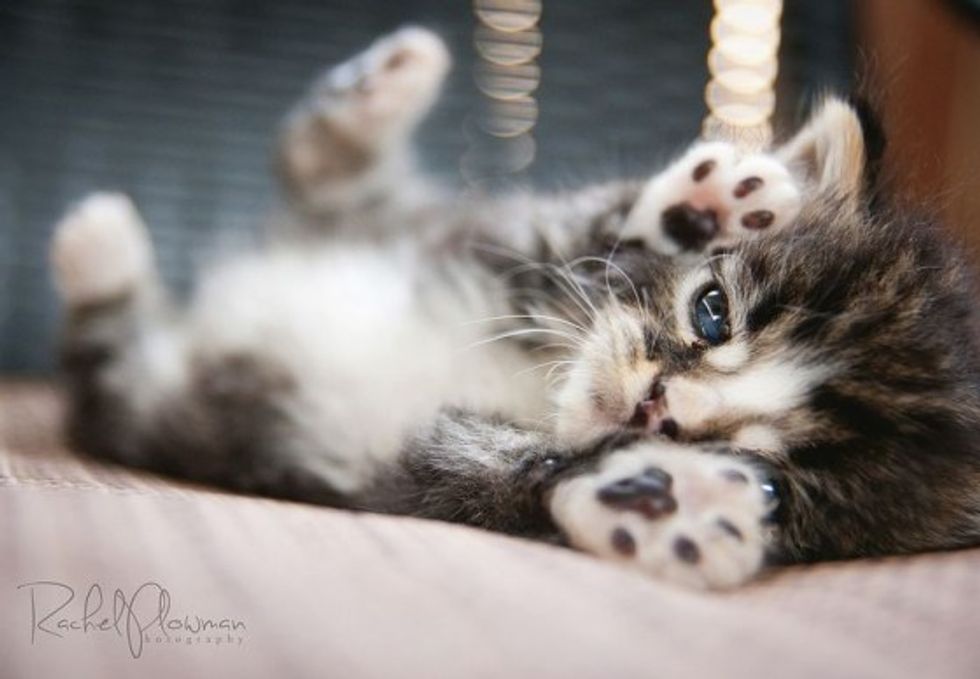 Mitten attack!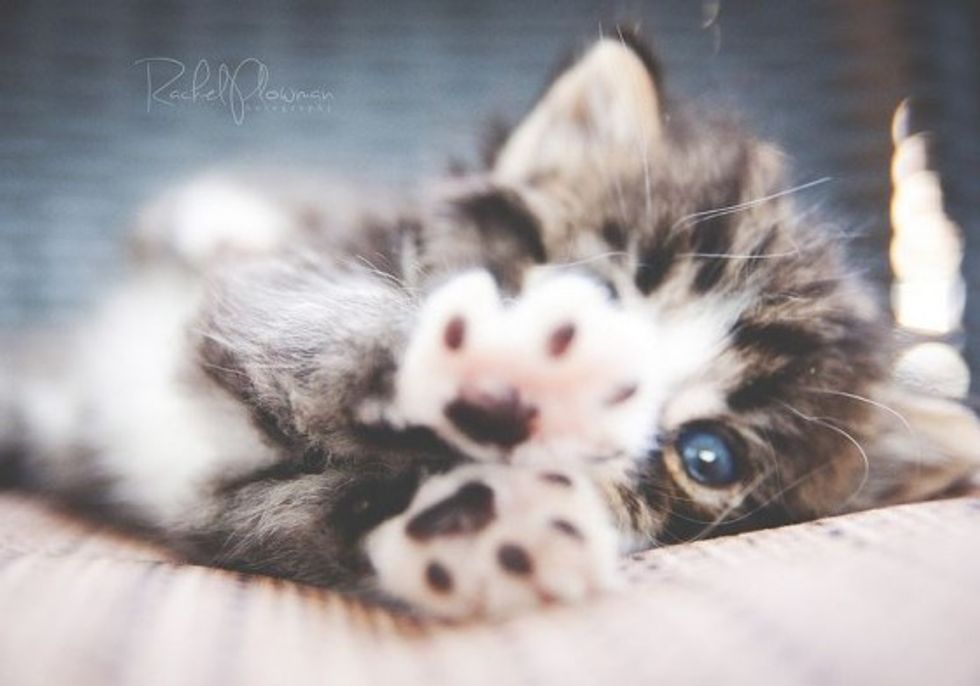 Photos courtesy of ©Rachel Plowman (More photos of Reese).