Meet Mia Feral, a rescue tuxedo, who came to her foster home along with 3 other kitties.  They learned to adjust to the indoor life and socialize with people. Initially, their foster mom Rosanna planned to foster the four kitties until they were ready to be put up for adoption, but that didn't quite work out with Mia and her best friend Ripley the tabby. Their foster family fell in love with them and simply couldn't part with them. And the rest is history.
Mia the rescue tuxedo loves her new box at her foster home!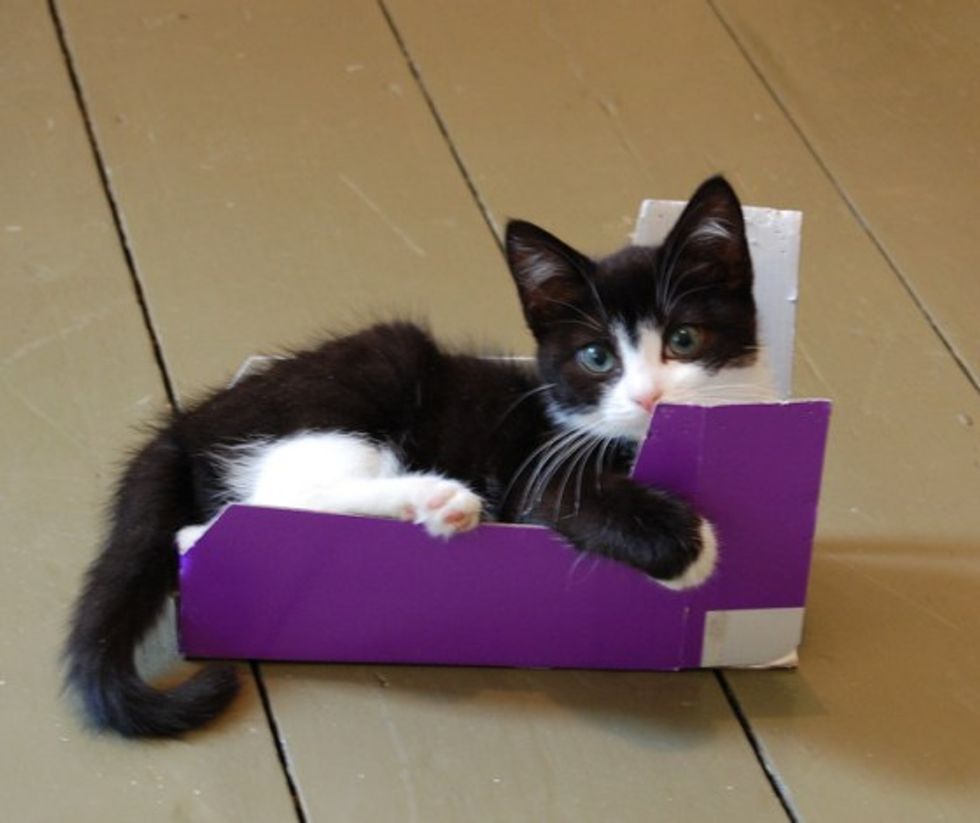 Cute mittens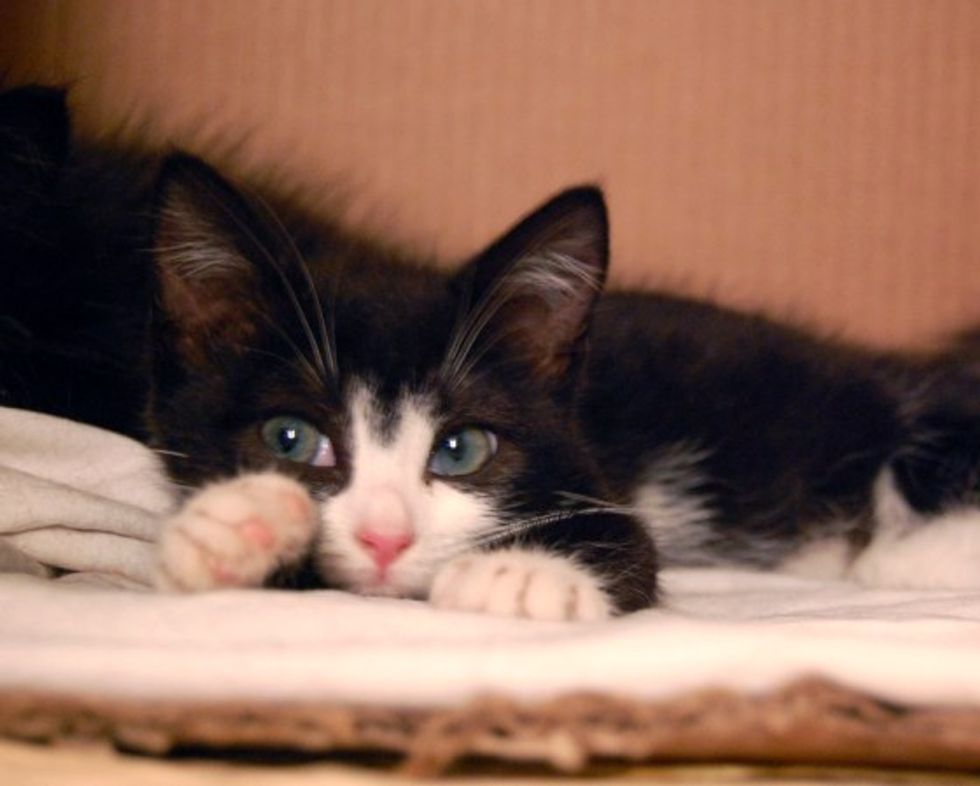 Mia and Ripley become best friends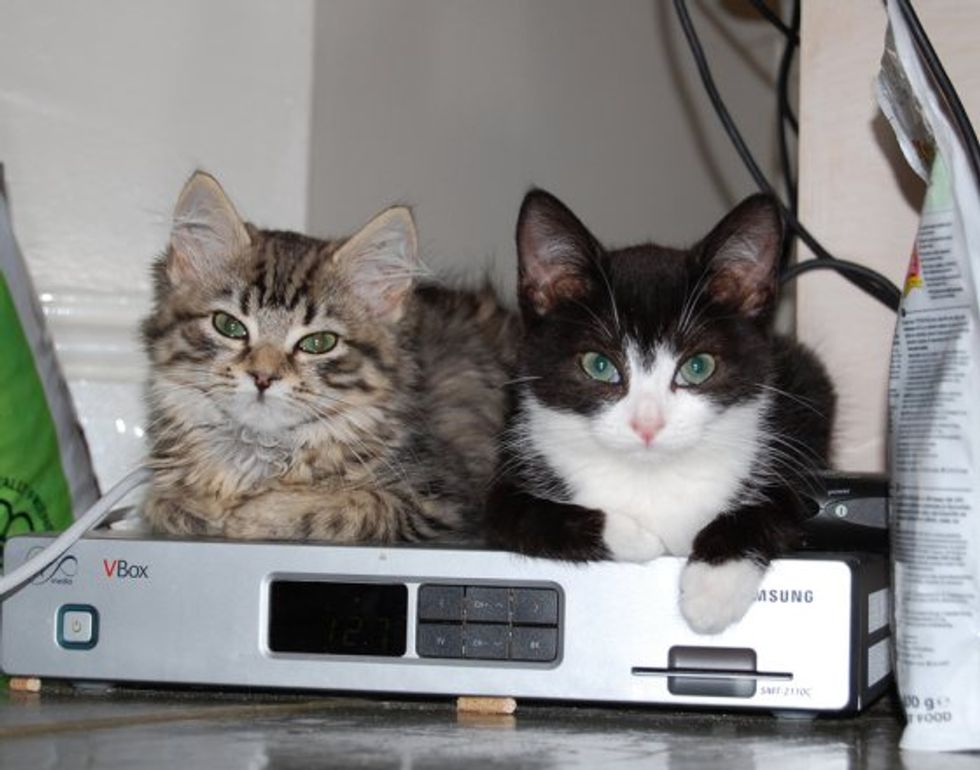 Adopted by their foster family. Here is what they look like today!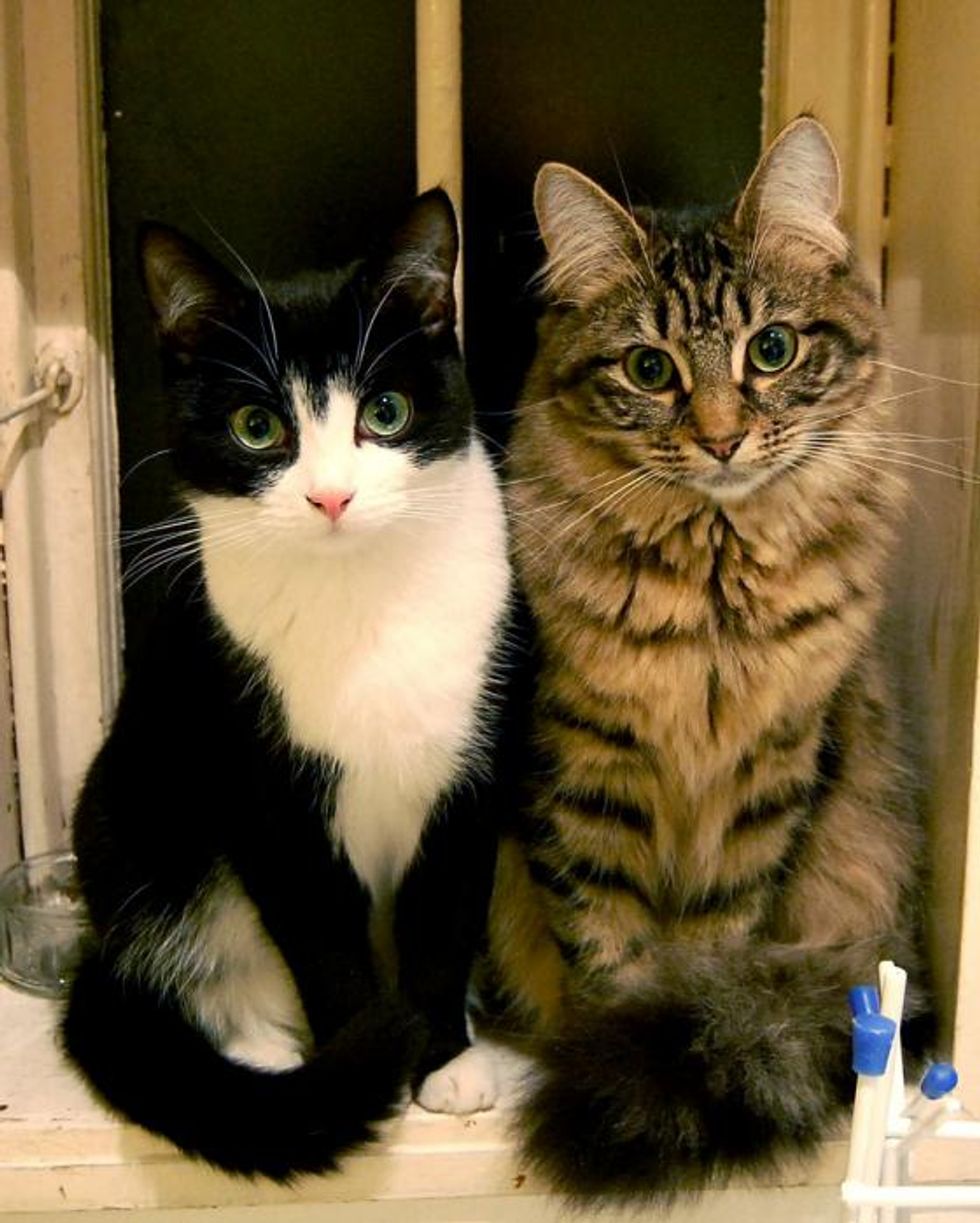 Photos by ©Rosanna (flickr: rosannatagliatelle).