A tiny kitten meets a guinea pig one day, and the rest is history.
This is Molly a seal-point kitten who adores her little friend of a different species. Gocha the guinea pig and Molly share a basket and a lot of companionship. Already they look like best friends.
"It was the first time they met each other, and they acted really,really funny and cute," said Nino.
Molly the kitty gives Gocha the guinea pig a kiss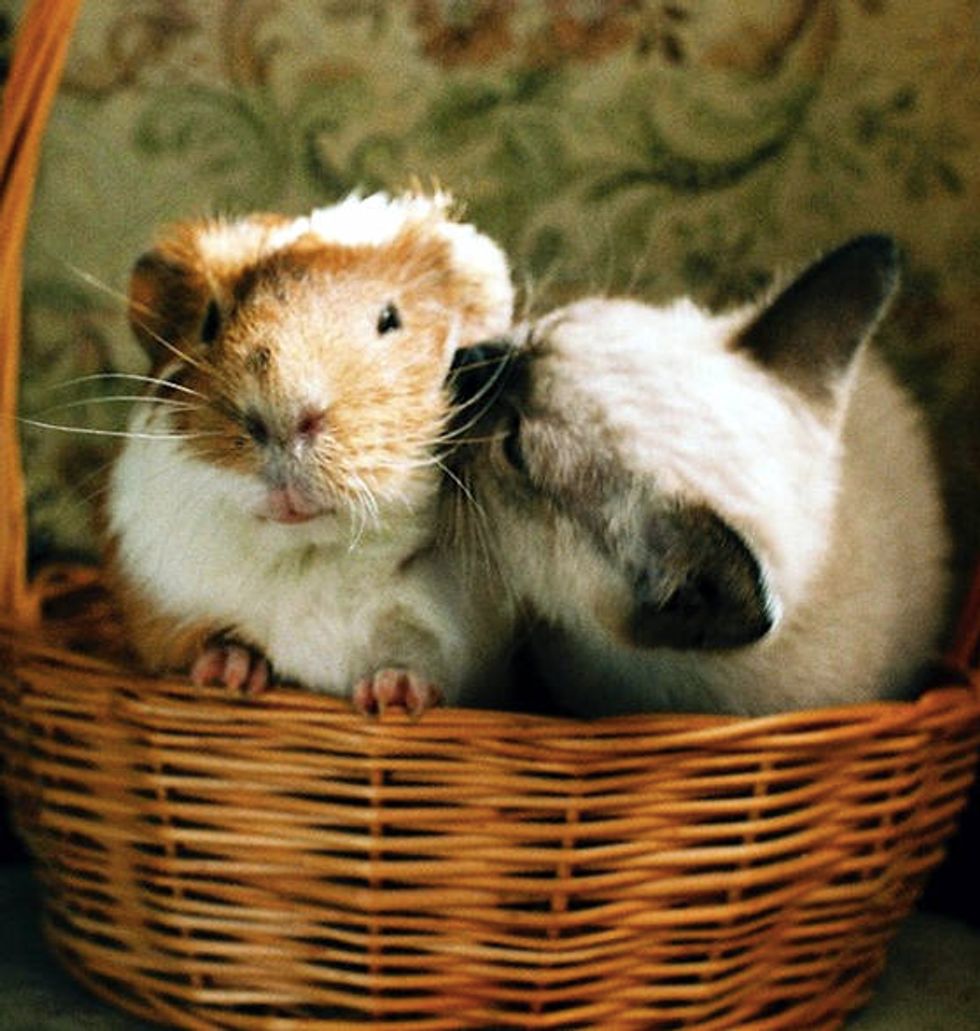 Snuggle time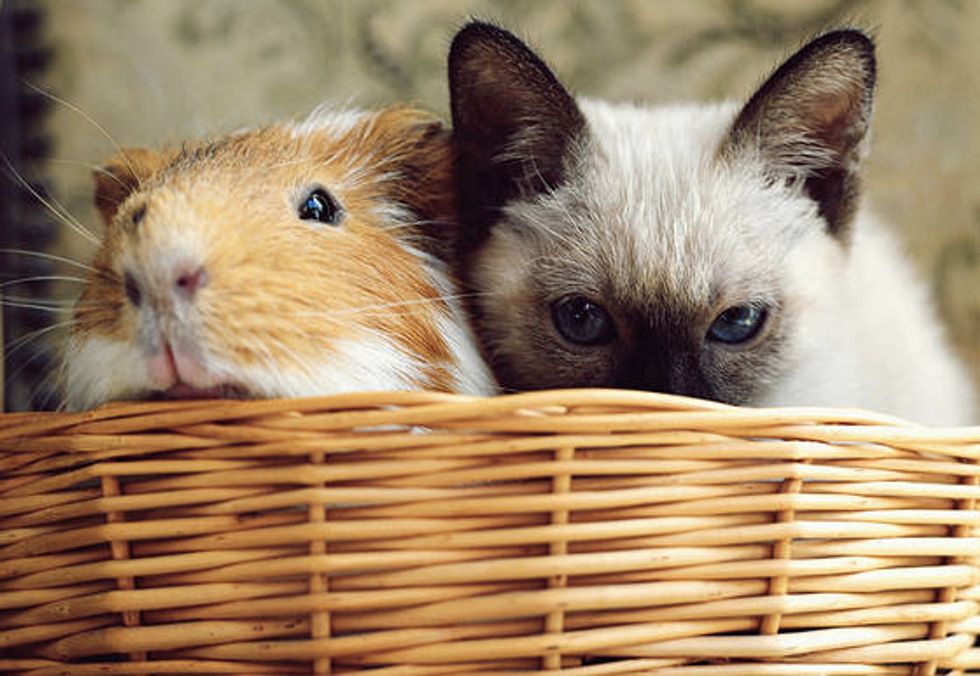 Photos courtesy of ©Nino Kochakidze.