A tiny baby kitten was found alone on the truck bed, crying for help. The cat mother was nowhere to be found. "What I can do for him is just one thing - that I go get some milk. Then, he joins our family," the truck owner said in the video.
[Scroll down for video]
First day home! Kitty was all tuckered out!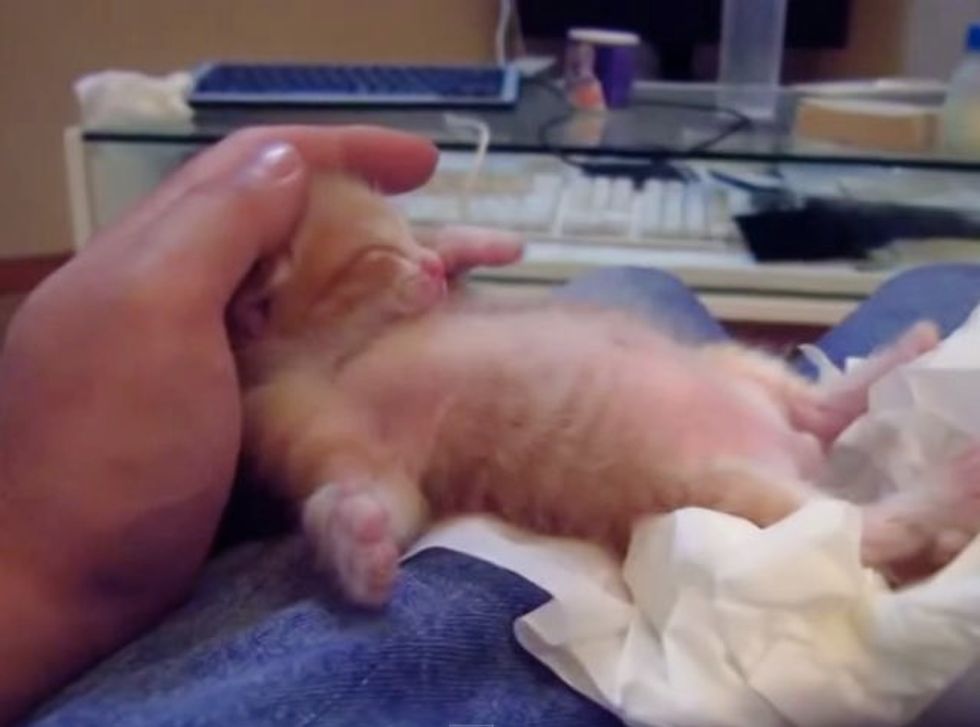 After having a lot of food and naps, kitty got his energy back!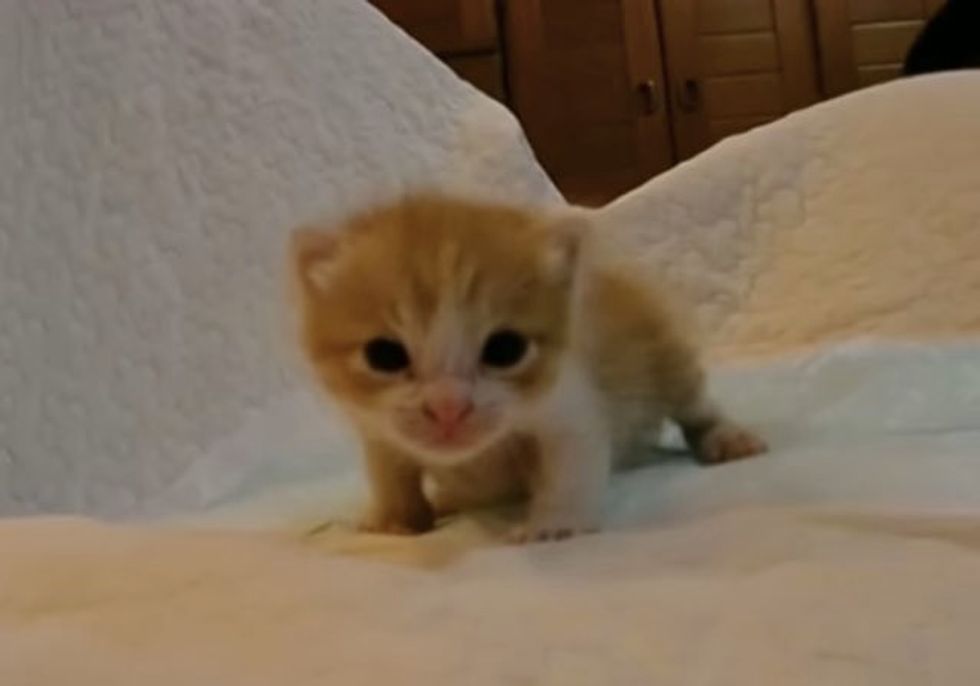 They cared for him around the clock. This is the kitty holder they made for their little furry baby.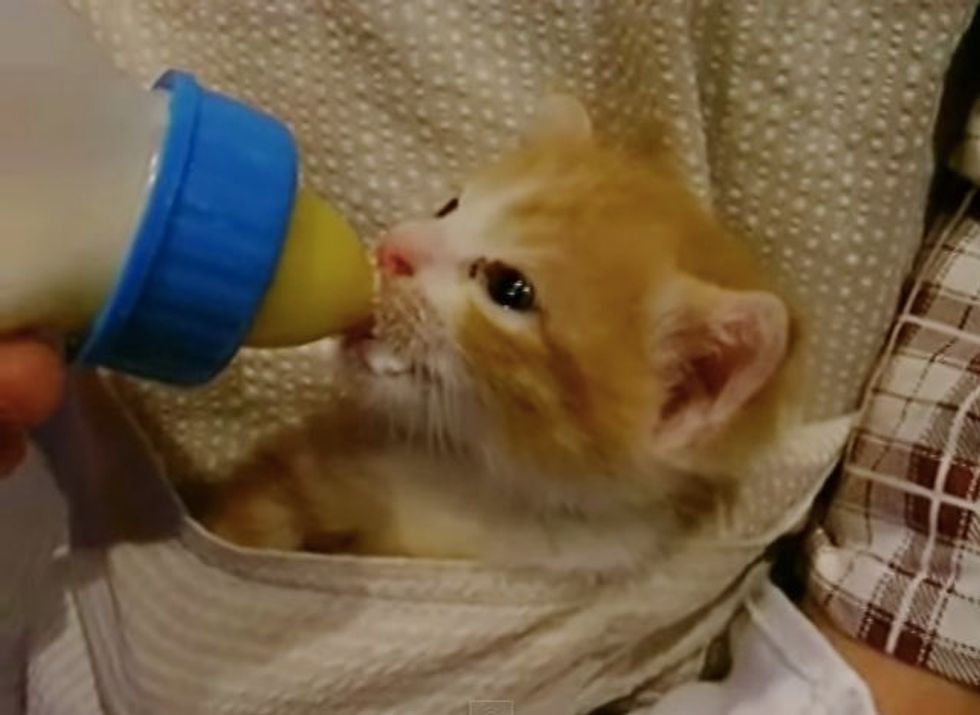 They introduced him to their ferrets.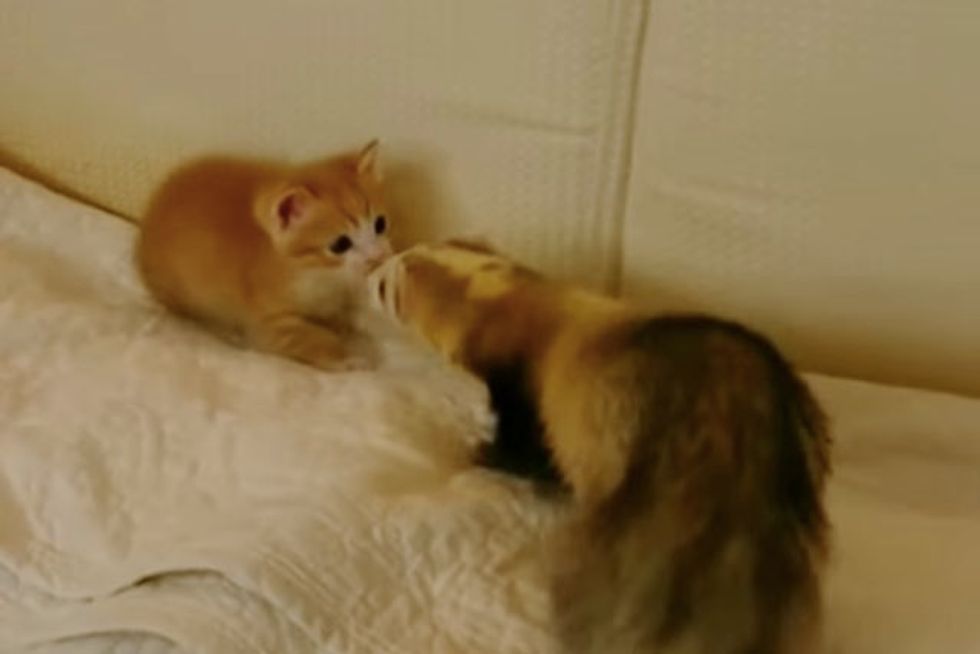 Quickly they became friends and the ferrets couldn't get enough of their feline buddy, even when he was eating.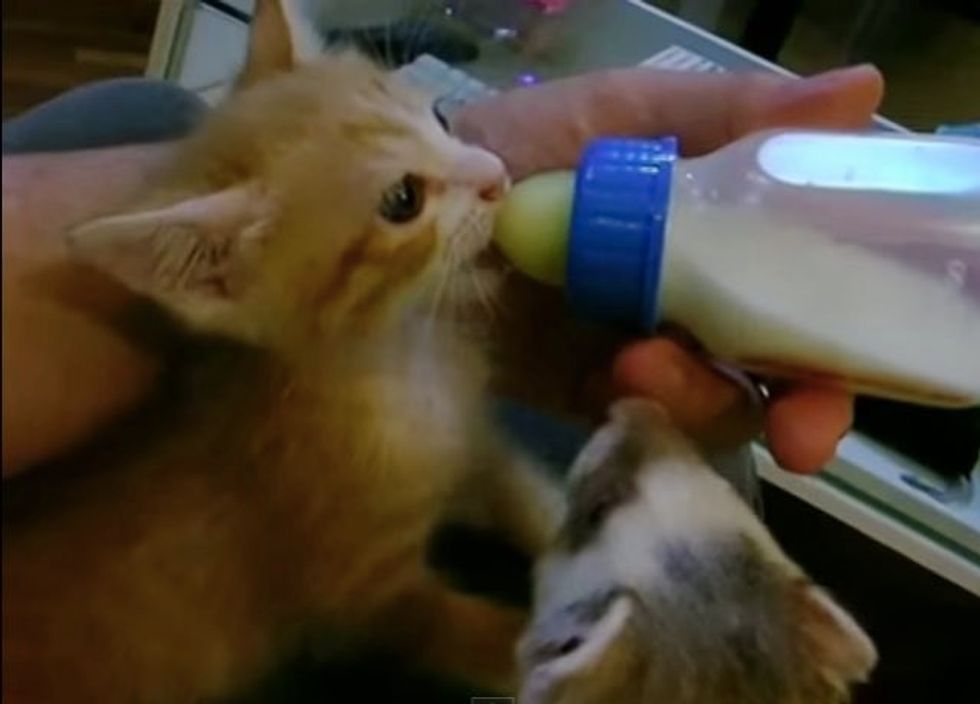 Running around the house, playing tag.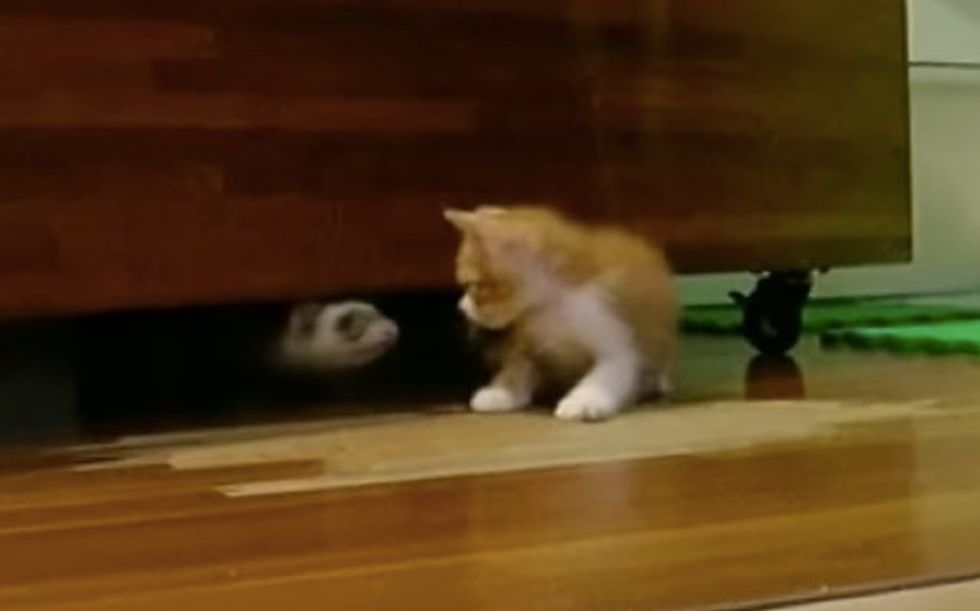 They named him Fuchagi. He was so tiny back then...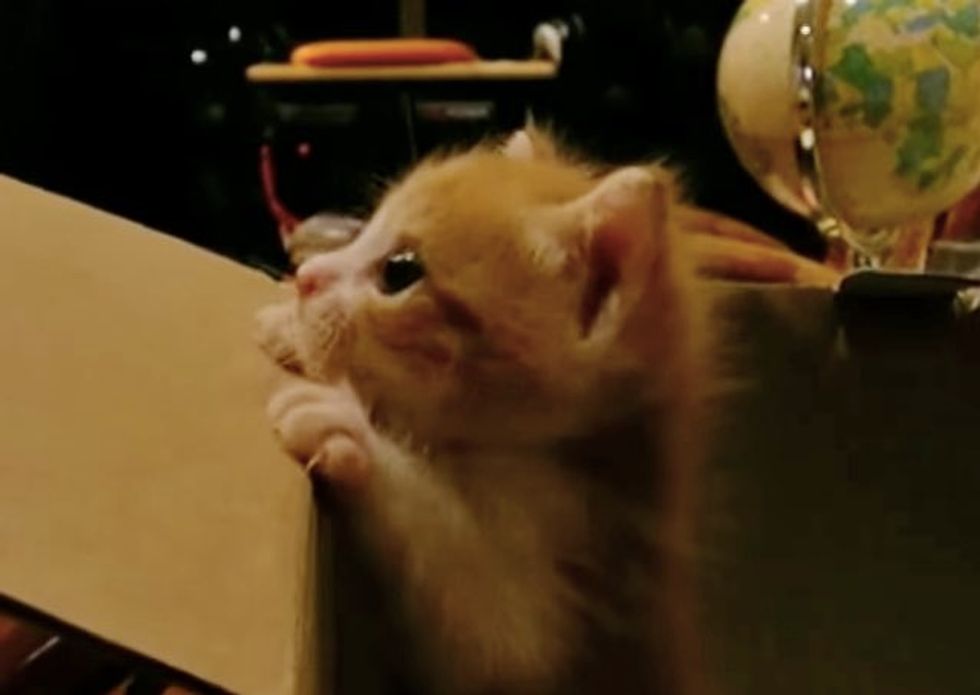 Now, he's grown into a handsome boy!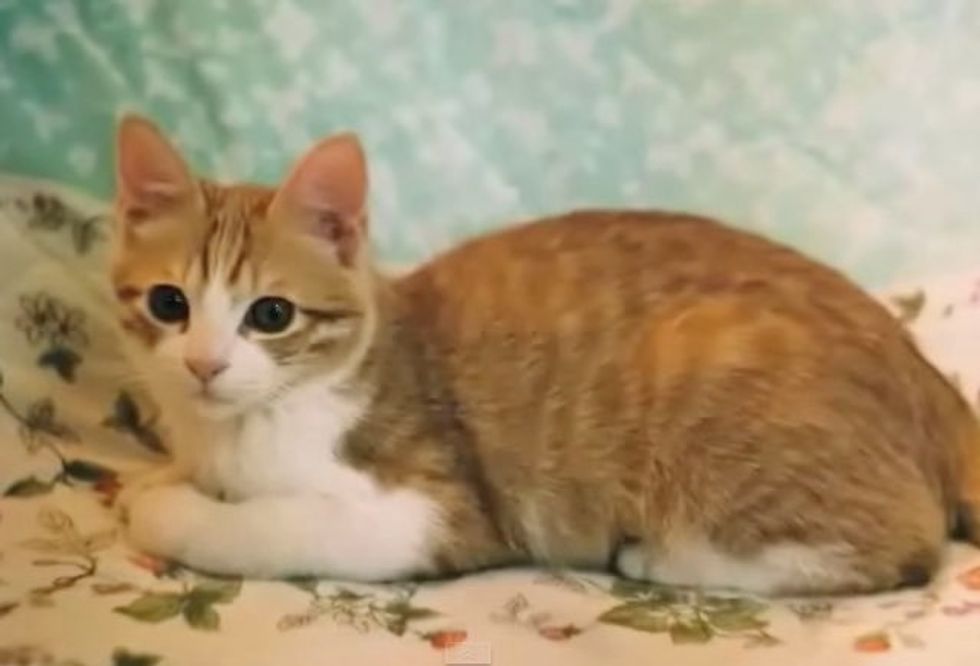 Watch the full story in this adorable video: