Zippy's mother, a rescue stray, turned up at Elyce's door steps one day. They thought they just welcomed in a sweet stray cat, but what they didn't know was that she also brought five other little ones with her. The cat mother gave birth to Zippy and her siblings on January 10, 2011. Zippy is very adventurous. She was the first to open her eyes, the first to climb out of the bed to explore and the first to wake up for food. Full story of Zippy.
This is Zippy growing up! Photos courtesy of Elyce Feliz (flickr: elycefeliz).
When she was a wee kitten...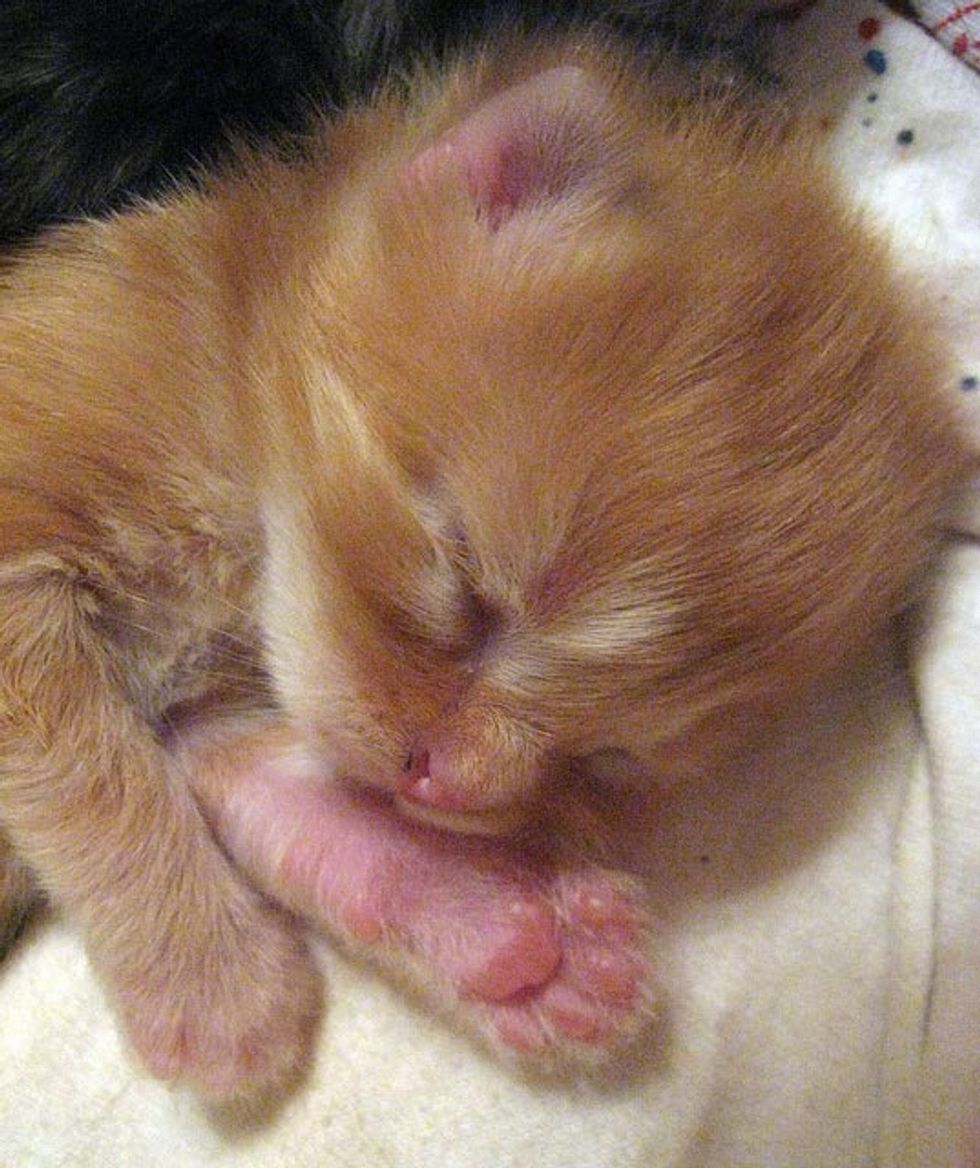 Eyes opened.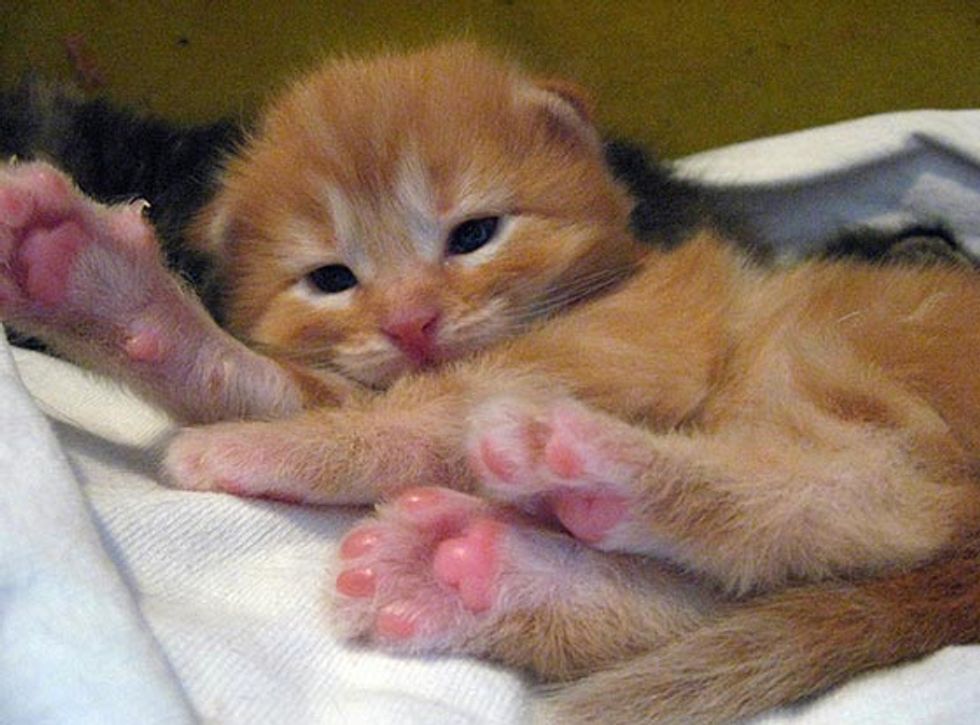 "I have a question!"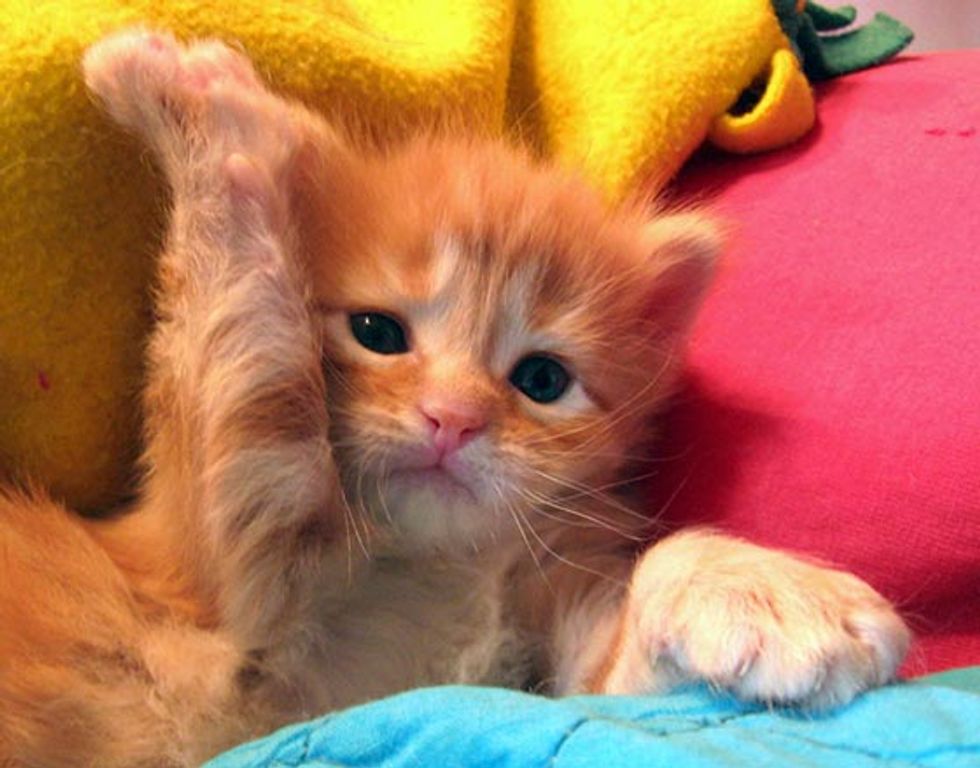 Zippy all grown up!