Ever since grandma found her kitten, the two have been inseparable.
On the day they met, she held the tiny kitten in her arms during the trip home "I looked over to my Grandma and knew I made the right choice," said the granddaughter.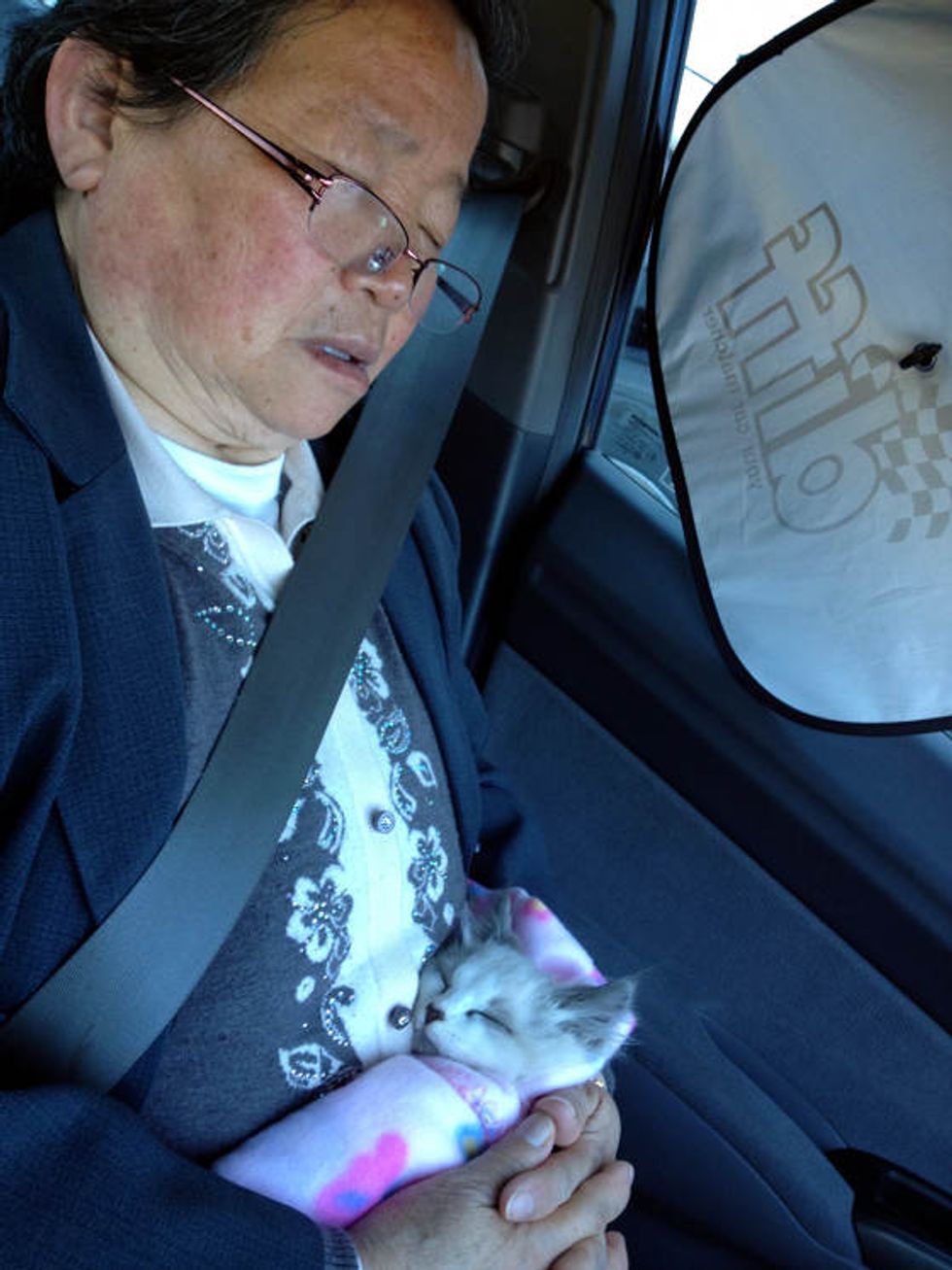 Adorable!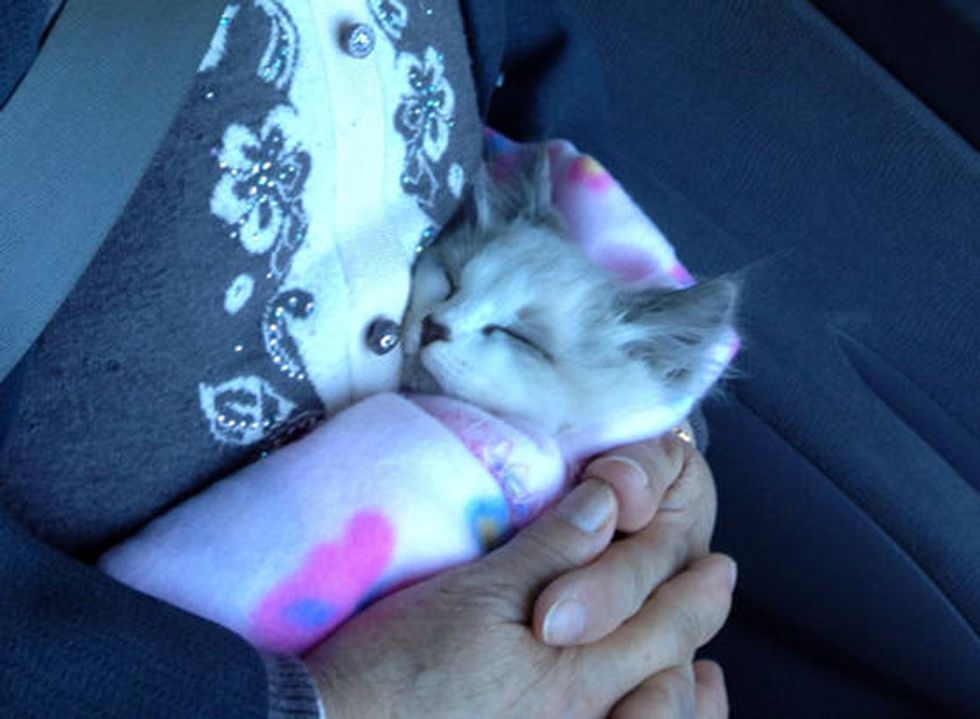 Home... still cuddling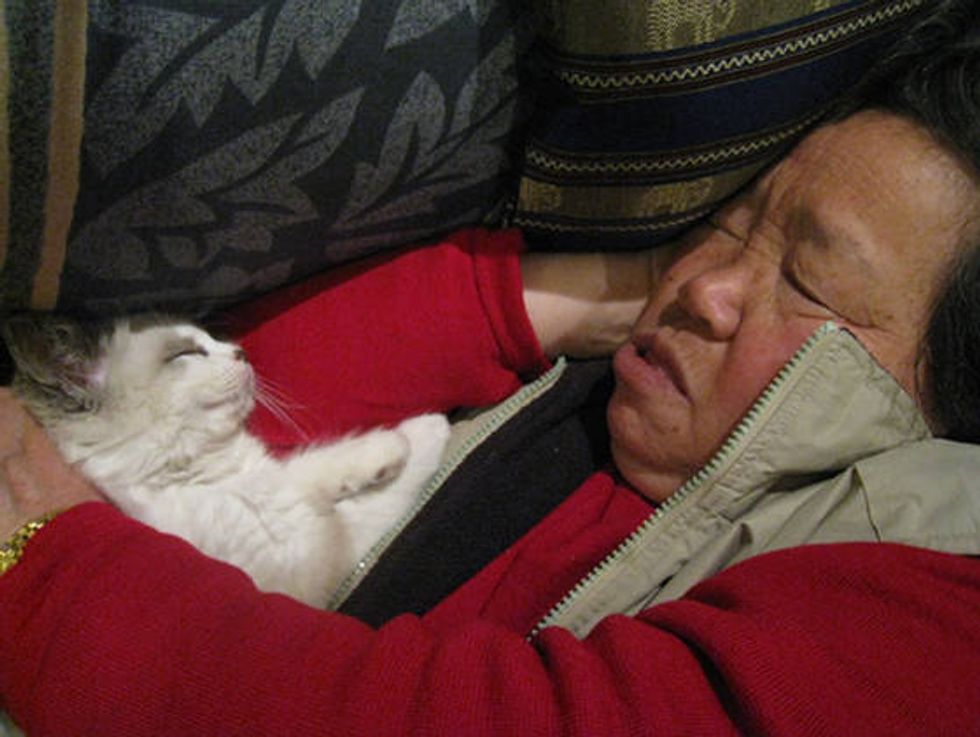 Grandma loves her kitten and they are inseparable.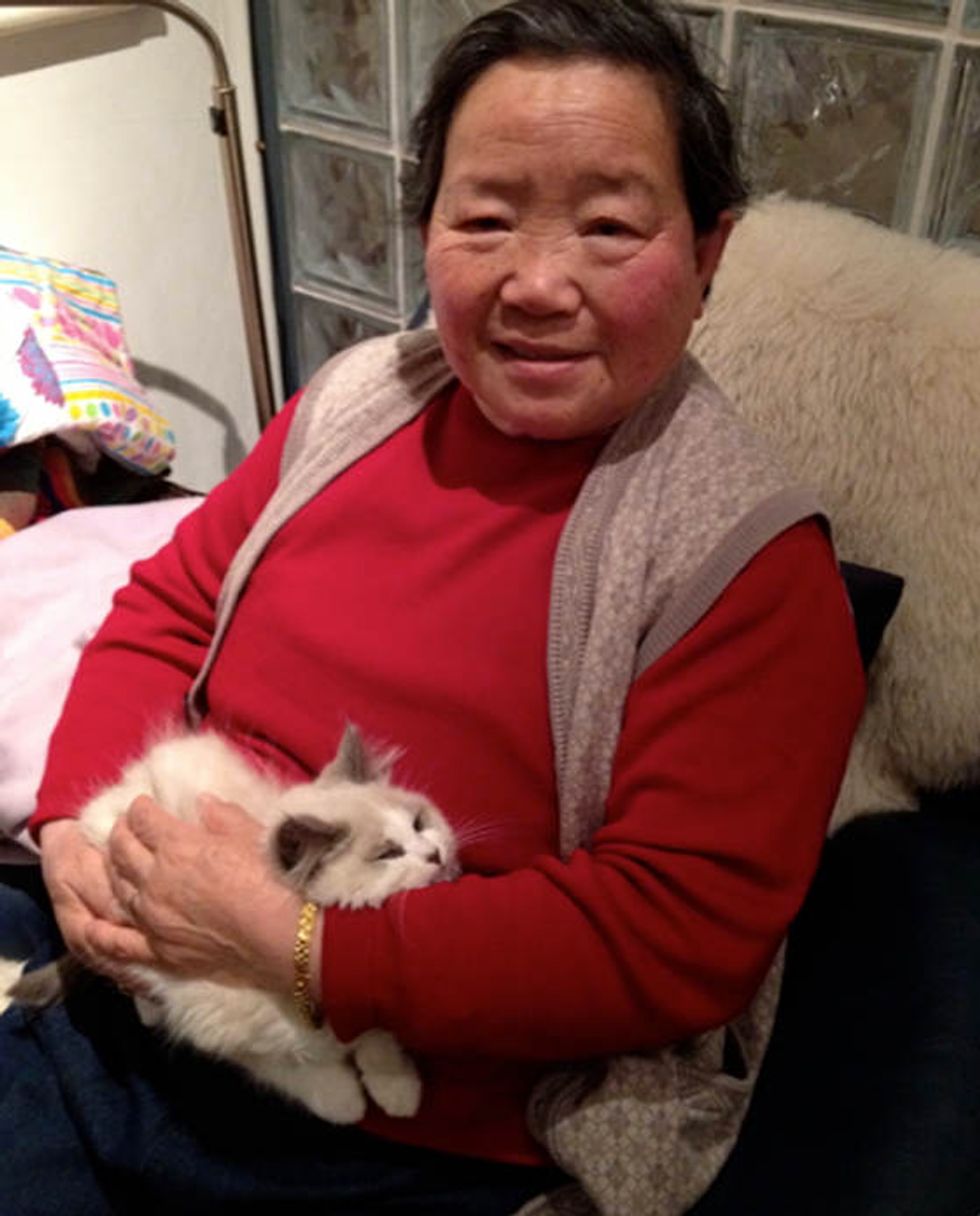 Photos by kixu6964 via reddit..