Gumbo the cat was rescued by a pig who was on a mission to find its feline companion. After a house fire broke out at the Perry Hill farm in Bedford early last month, Gumbo vanished for 2 days until Miss Colby the pig set off a search to find the cat. Gumbo ran through the fire and was in rough shape, but the little furry survivor is recovering and expected to be ok.
"As the Fink family works to get the charred remains of their barn hauled away, they find reason to smile - looking at their little survivor," reported the Weather Network.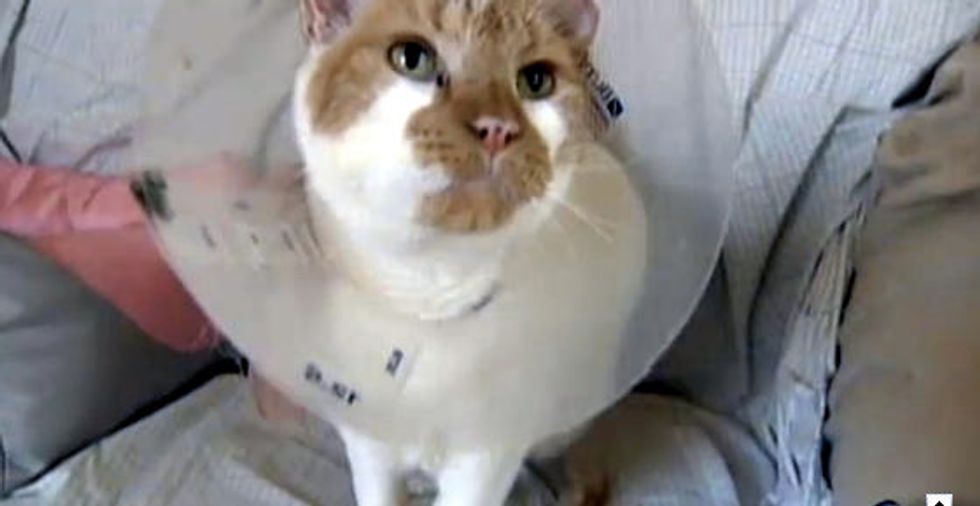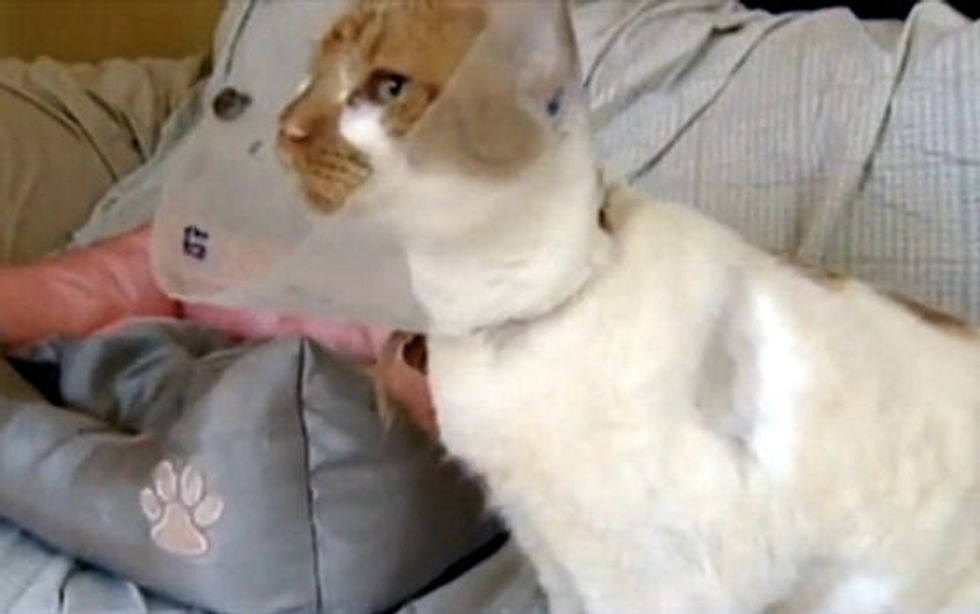 Gumbo and cat in the news (Watch video):
Source: the Weather Network.