A tiny homeless kitten surprised a family when he decided he would follow their cat home. Now the two kitties are completely inseparable!
Milo the ginger cat met a friendly stray one day and the little gray kitten became very attached to him and followed him into his home. "(Milo's) been helping me nurse it since," reddit user OmgItsDaMexi said.
Later they found out that the kitten was abandoned by a family who couldn't afford him.
Now the kitten can't stop cuddling with his best friend.
"They love chasing each other around all the time and keeping each other busy. Plenty of grooming and cuddling during nap times too!"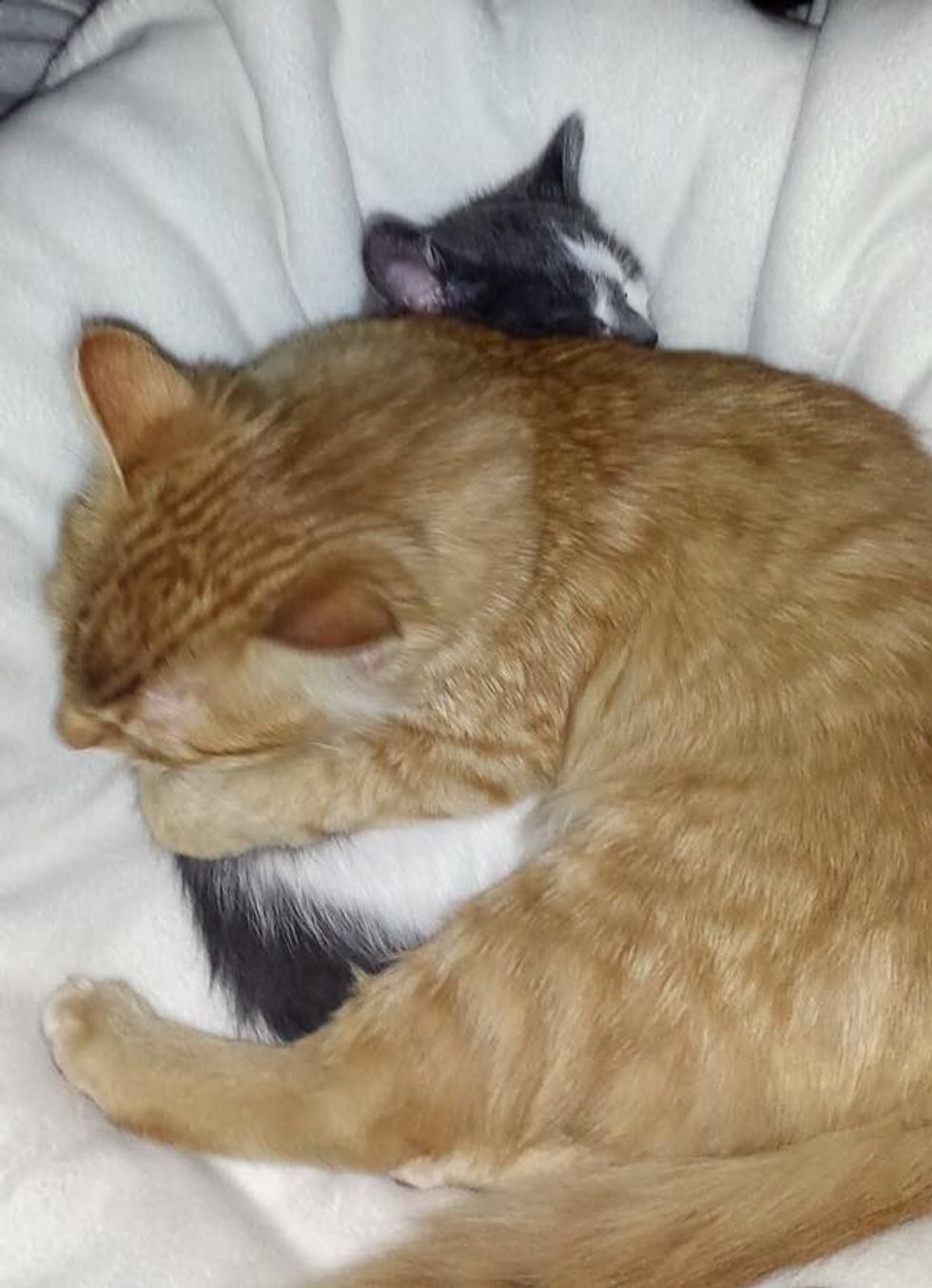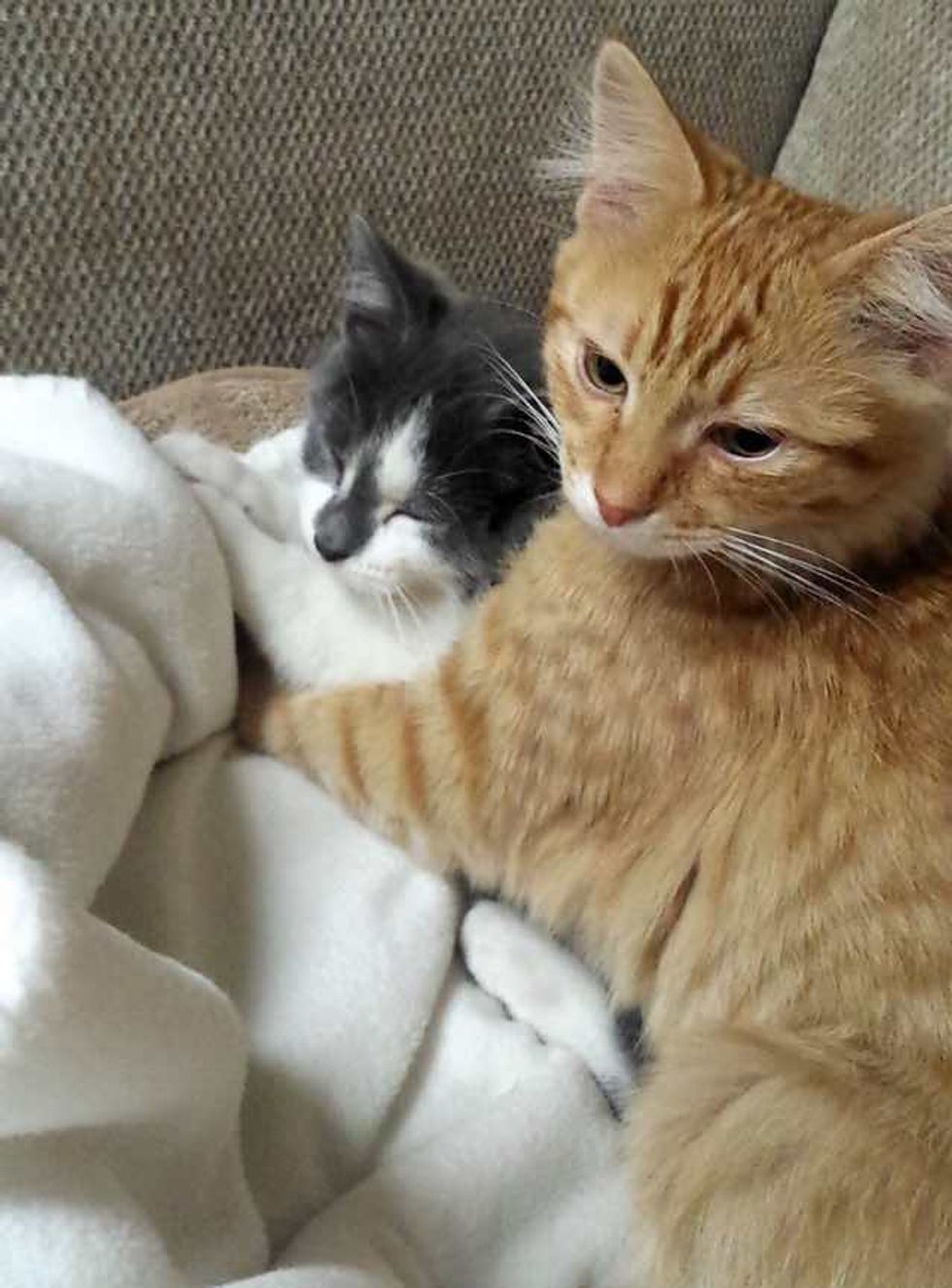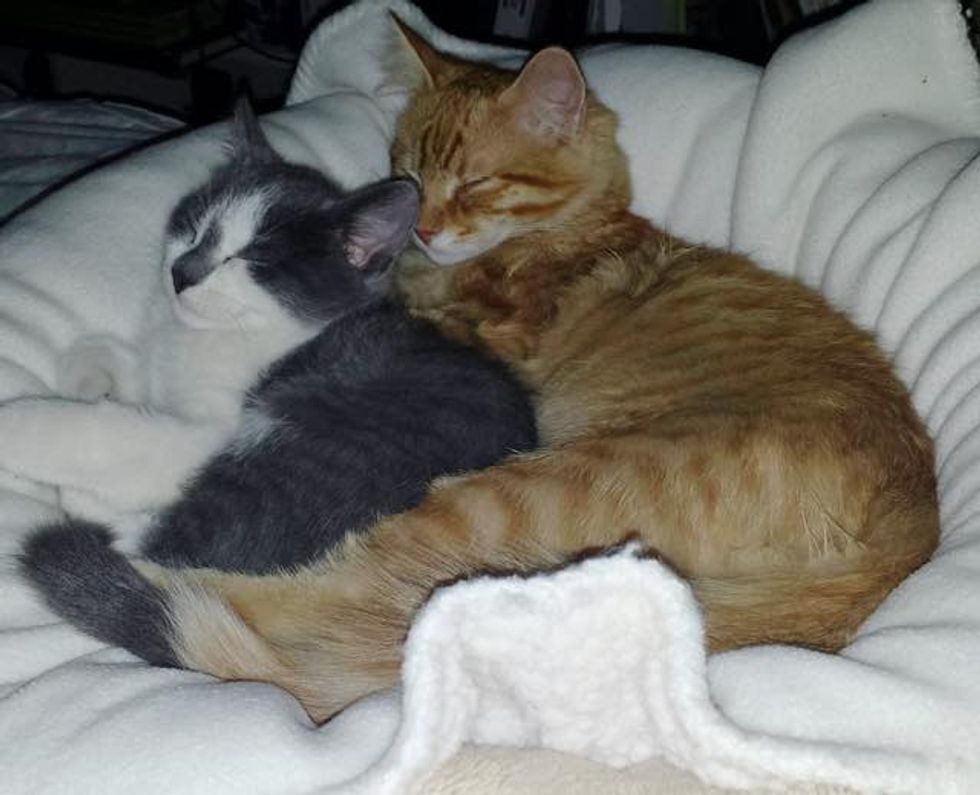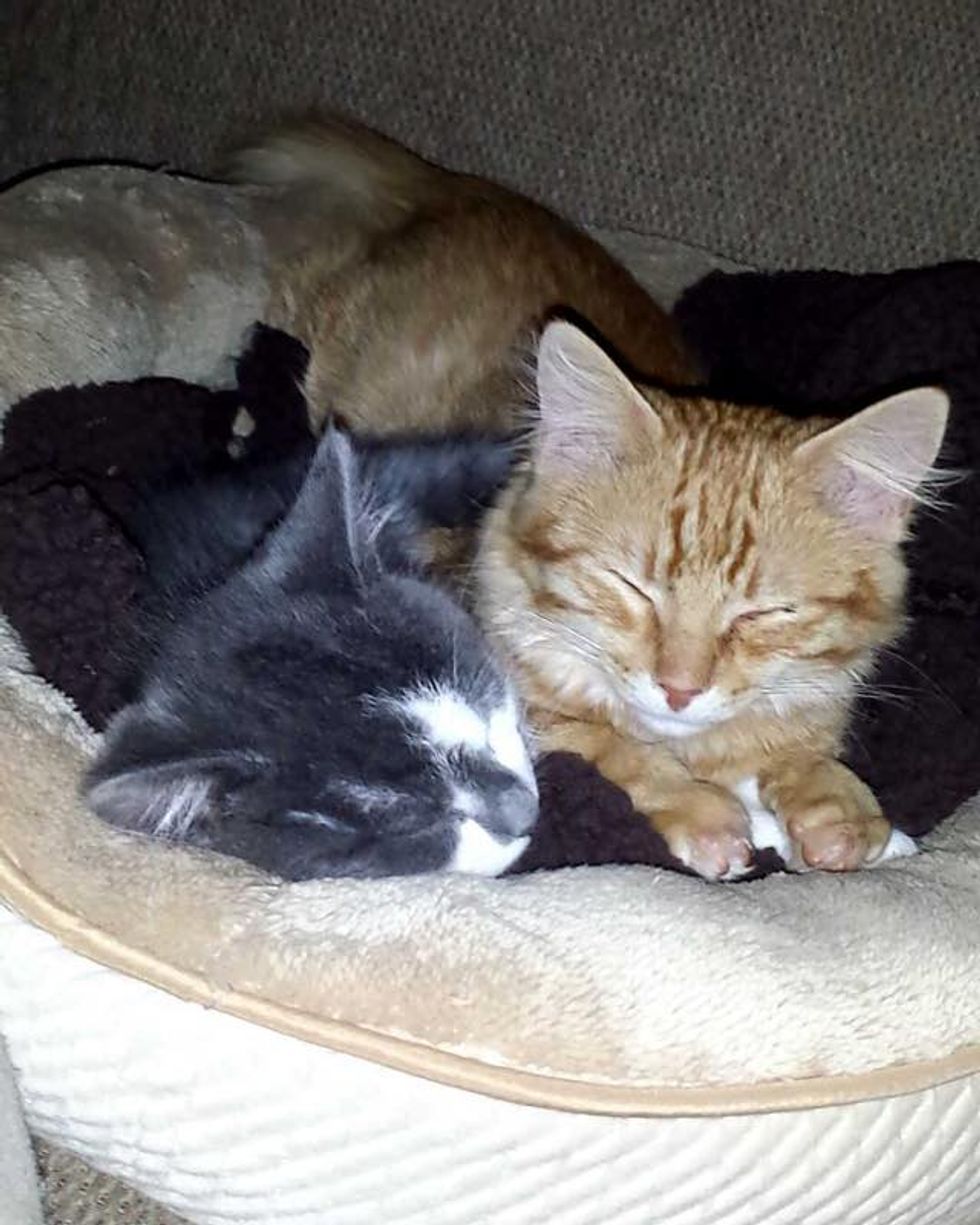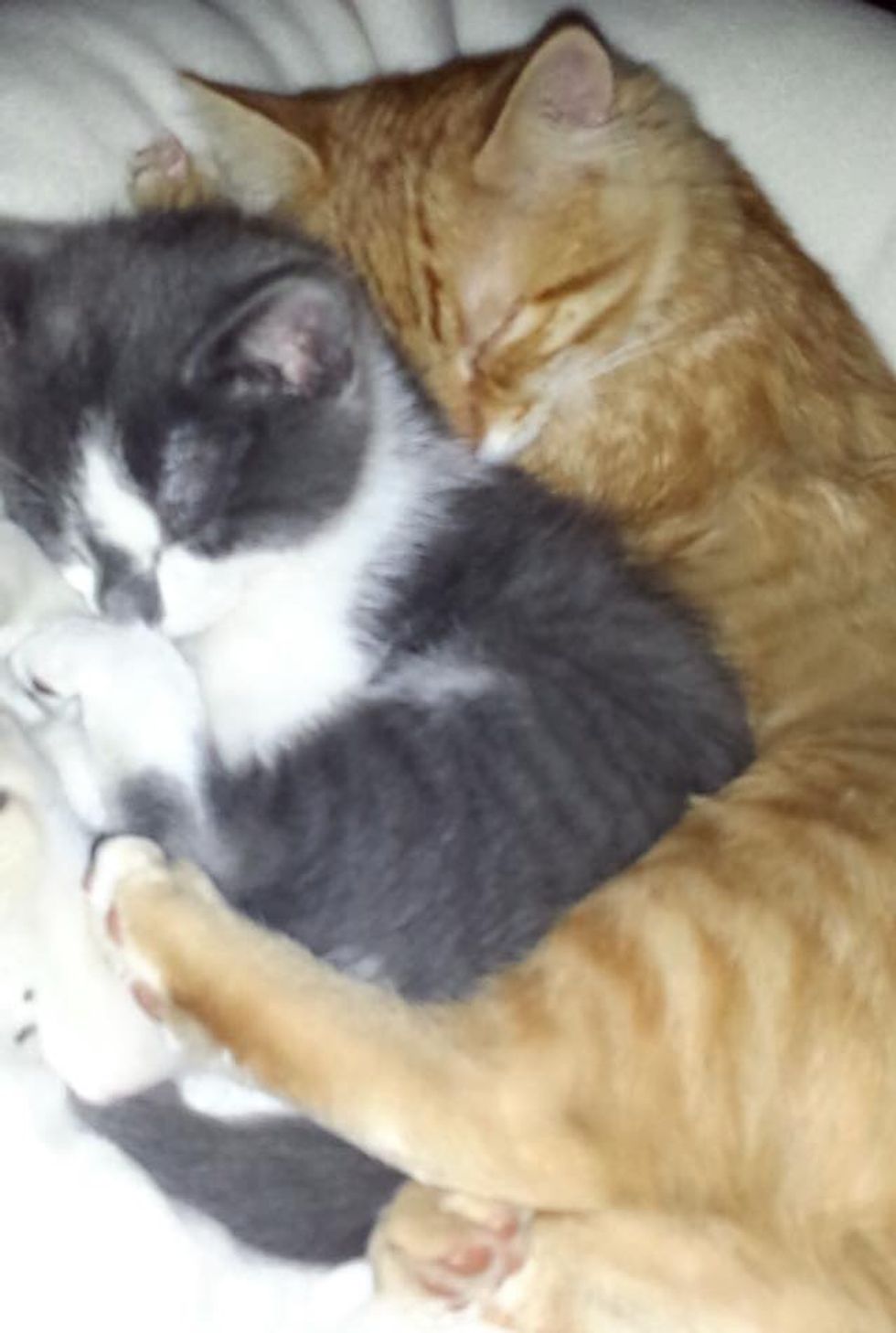 Share this story with your friends. (more info on reddit)