Jesse the ginger cat cannot use his back legs to walk, but he's figured out a way to move around and nothing can stop this wonder cat. He loves life and especially his human companions.
"He is amazing. Best cat ever! He was thrown from a car as a kitten but still loves humans and would never hurt anyone. He loves to flirt with everyone," said one of Jesse's caretakers at the Cat Clinic of Chattanooga. 
Jesse is great with kittens. He's been helping kitties coming into the clinic and providing them comfort and lots of playtime. "Jesse always hangs with kittens and other cats. In fact he loves kittens and playing."
They made Jesse a wheel chair to help him navigate, but Jesse wanted to walk on his own. "He has a wheel chair but hates it. He can run and play just fine."
Today Jesse is living at the clinic and being taken care by his human friends. He's inspired so many with his story - despite his disability, Jesse is always so happy and living his life to the fullest.
[Scroll down for video]
Meet Jesse the wonder cat!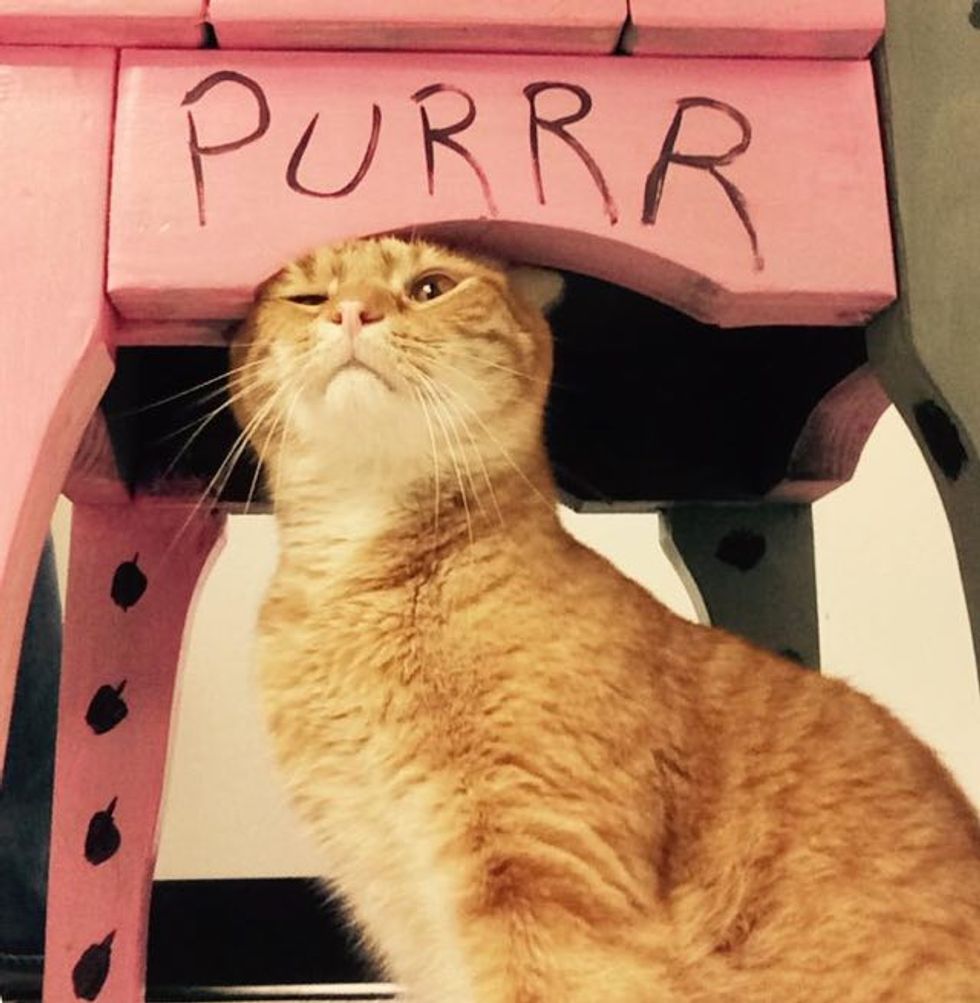 His back legs are paralyzed but nothing can stop him!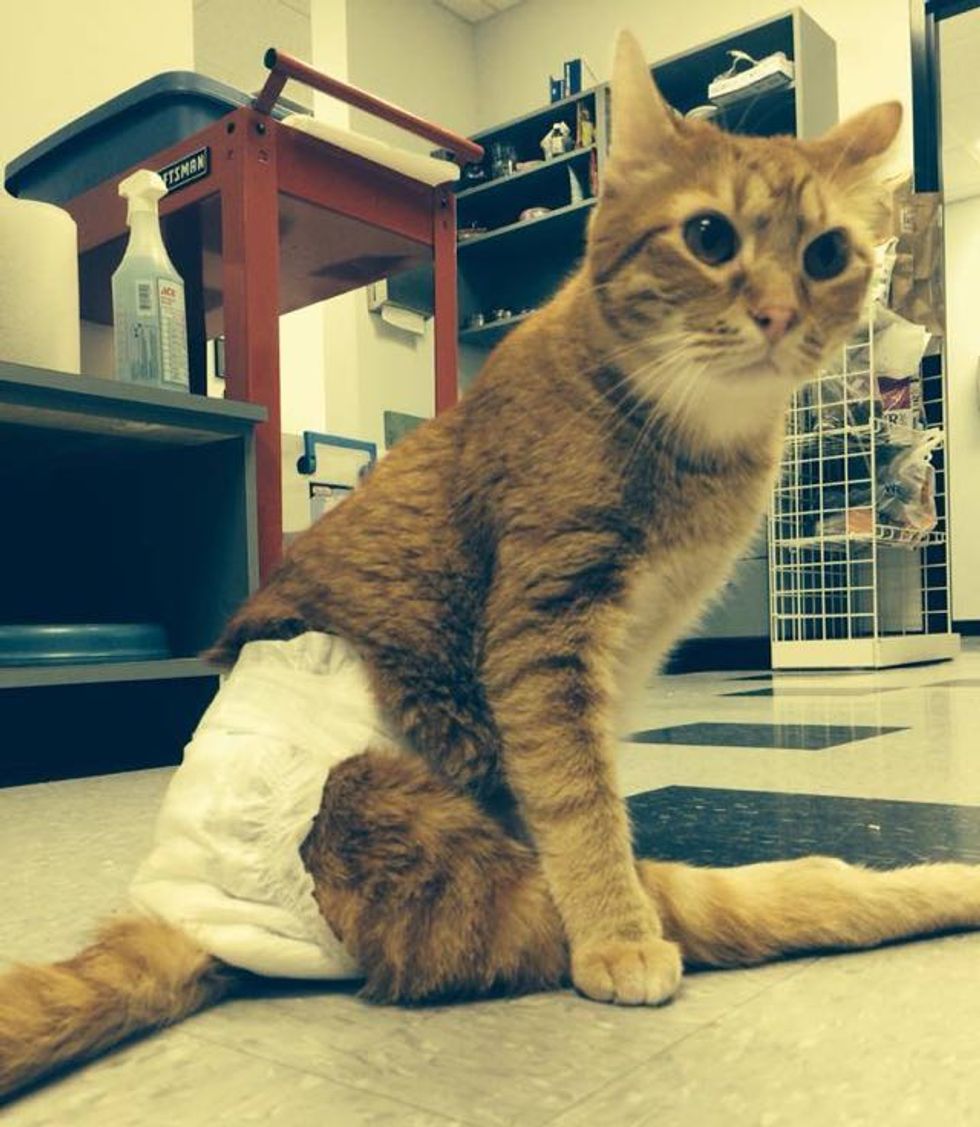 "I go places, but sometimes my butt forgets to follow."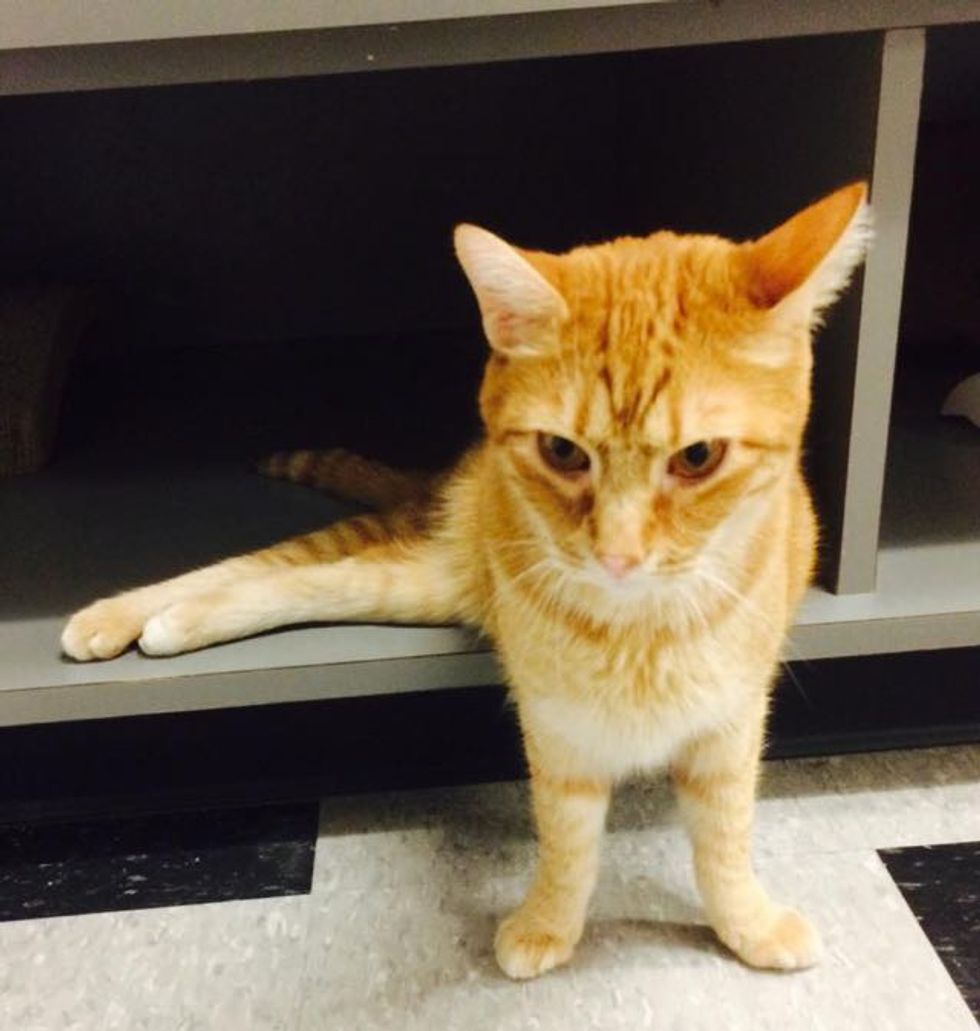 He's figured out a way to walk and even run. This is curious Jesse exploring.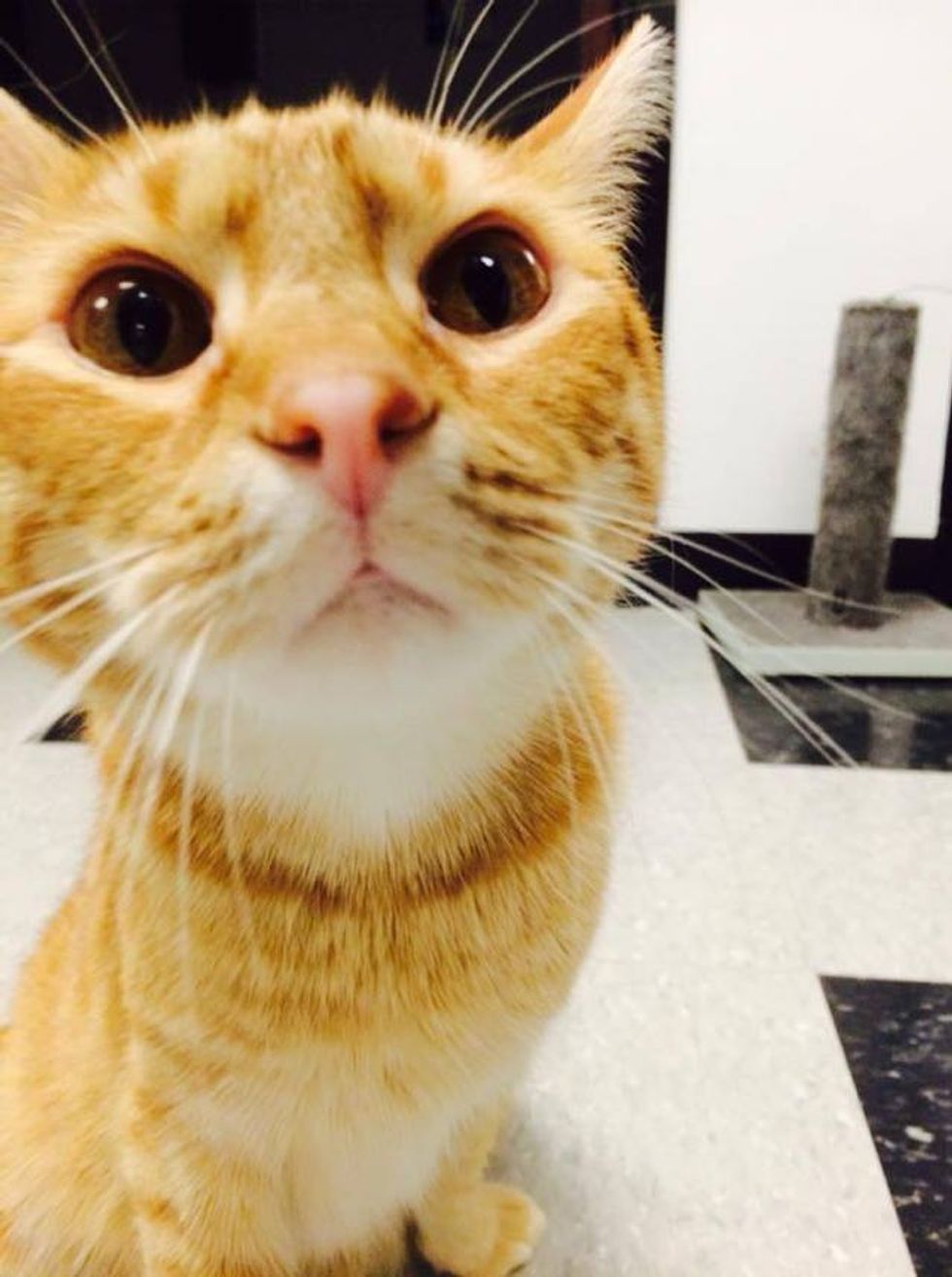 Jesse has the cutest sitting pose.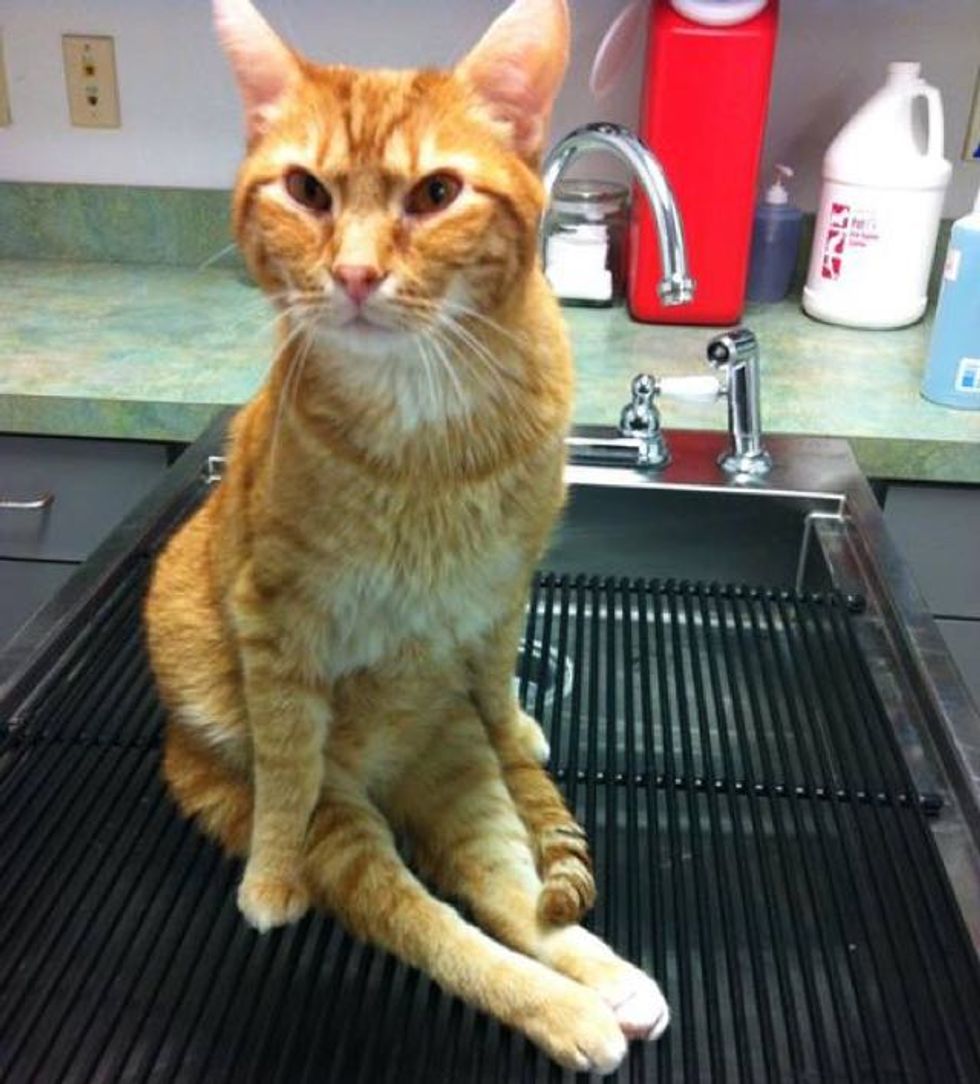 Sometimes he likes to look out the window and enjoy some cat entertainment.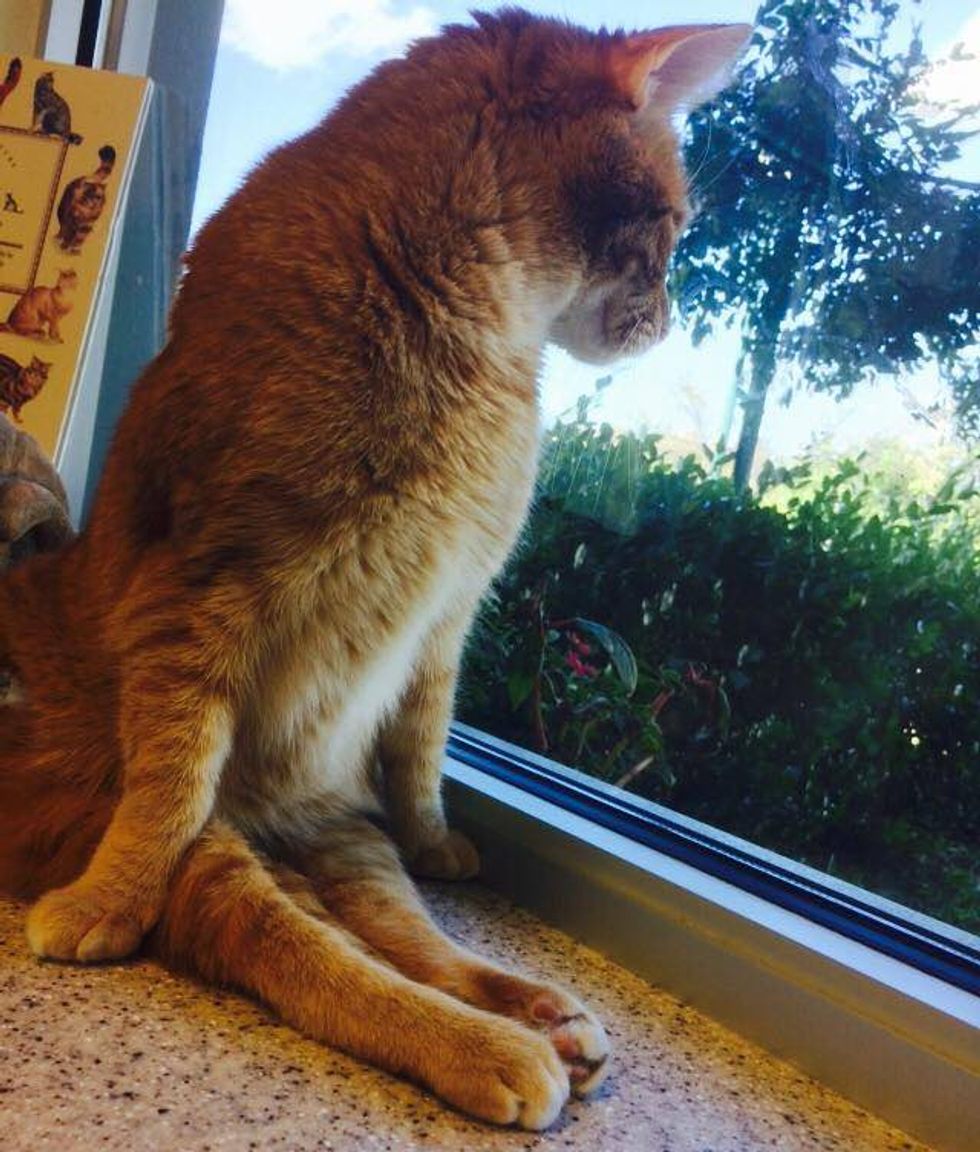 Jesse loves other cats and kittens. Here he's greeting a new kitten at the clinic.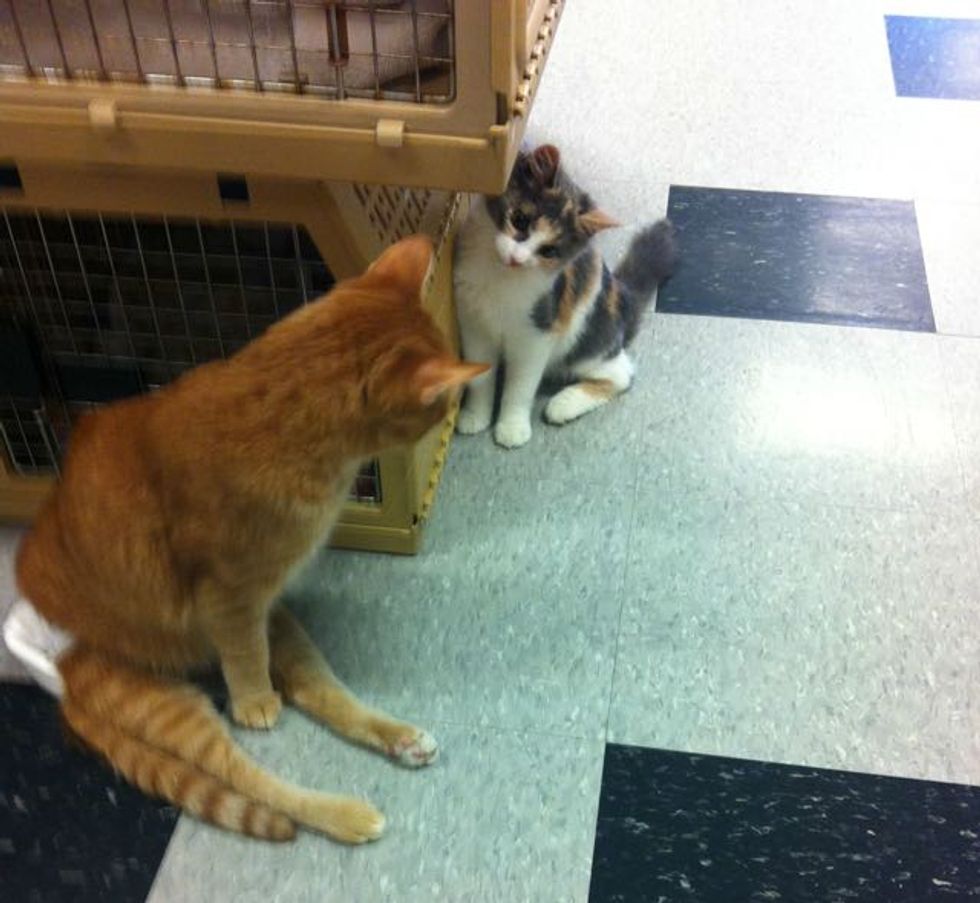 "I am a very happy boy despite my disability. I can't jump like other cats, but I can play!"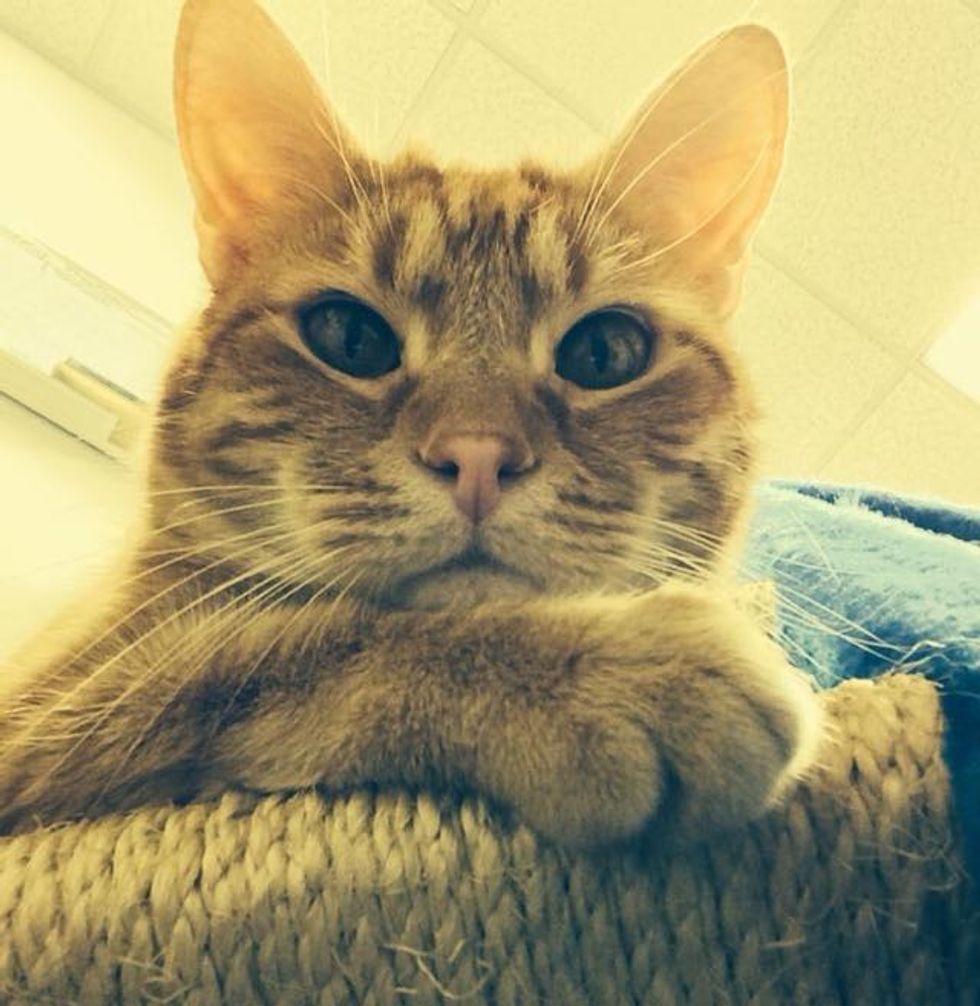 WATCH VIDEO: Jesse being nosey.
Follow Jesse the wonder cat on Facebook.