This is what kindness can do! It saved this kitty's life!
It took four baths to reveal her true coat!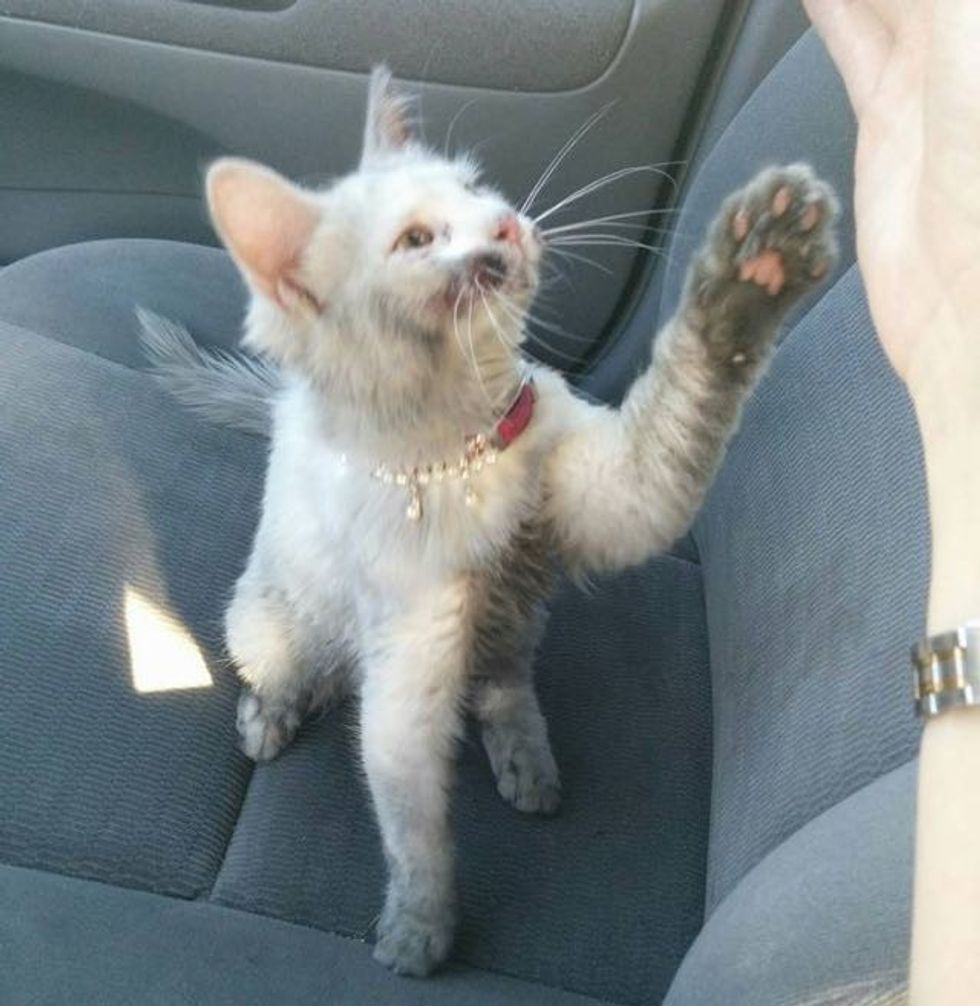 Courtesy of Cynthia
A kind woman found this kitty huddling on the streets of downtown Los Angeles.
"When I saw her, she was not moving at all - just huddled in the corner of the building in this pitiful shivering lump. Broke my heart," Cynthia said.
She didn't even recognize her as a cat until she took a second look. "I had parked outside of my building that day if I had parked in the parking structure, I would have missed her completely - so, everything was lucky (or fate!),"
Cynthia gently picked up the cat, and the sweet kitty just nuzzled into her neck. "(I) did a quick check, and didn't seem like she was that hurt -- just dirty, and probably dehydrated and hungry. Very glad I found her when I did."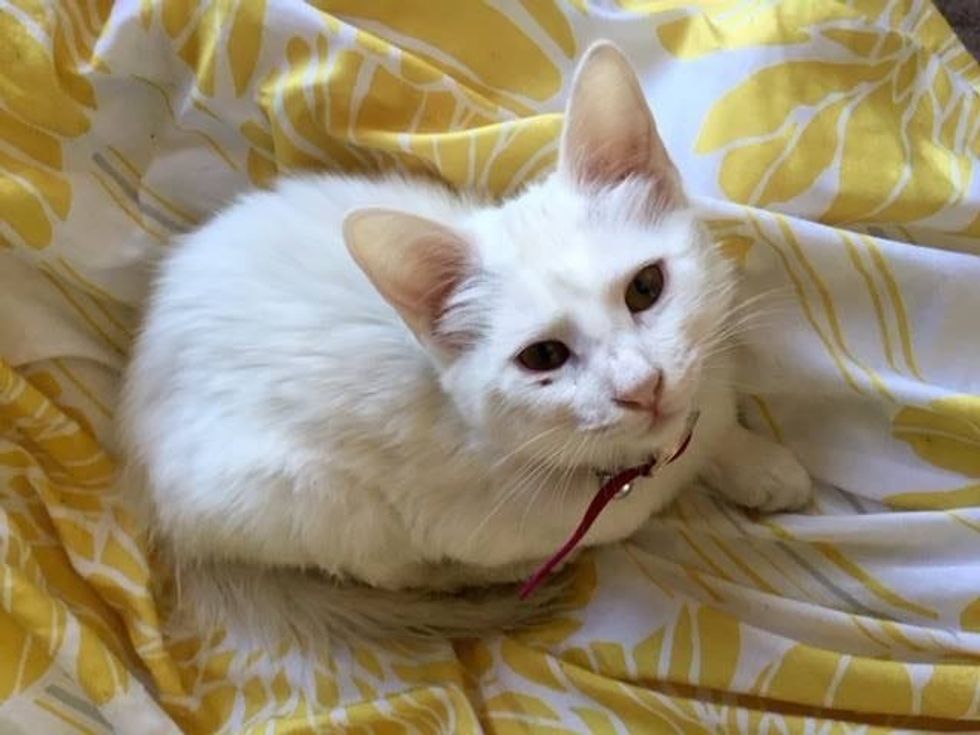 Courtesy of Cynthia
The kitty seemed to know that she was in good hands, showing gratitude throughout her trip to her foster home.
"She is so sweet. I drove her to my friend's house, and for the first half of the trip, she curled up on the seat next to me, but warmed up real quick and started pushing her head into my hand." Cynthia added.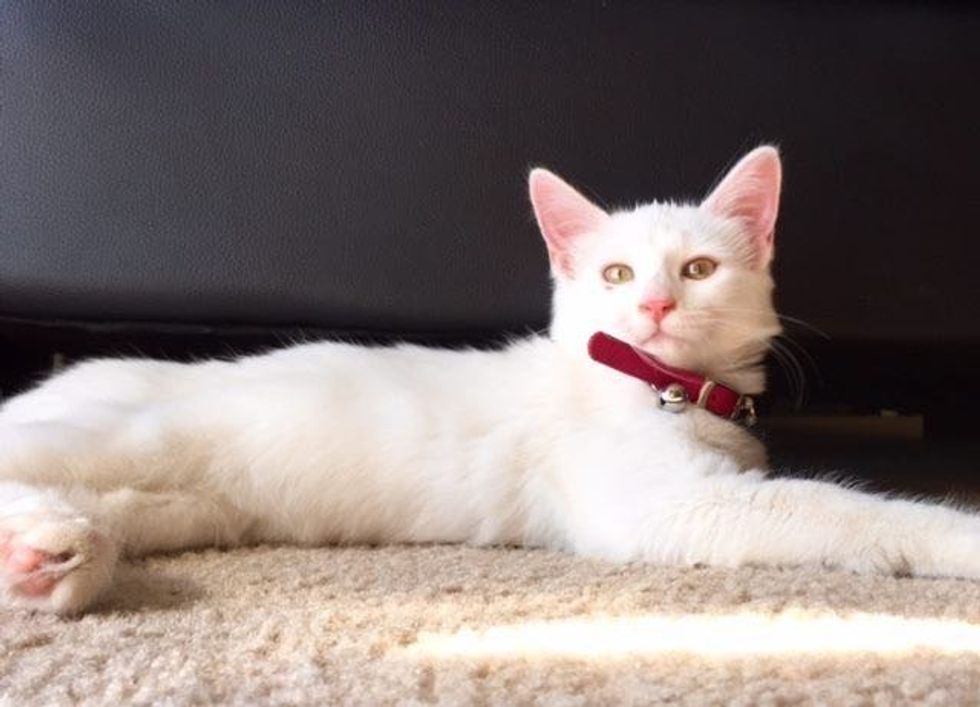 Courtesy of Cynthia
"She was really dirty, hungry and had a small abrasion under her eye, but after a trip to the vet, four baths and several cans of food she is in excellent health," said Tisha who took in the kitten to foster.

They couldn't find a microchip, but the kitty came with a blingy collar. After posting signs and pictures around where she was found, no came come to claim her.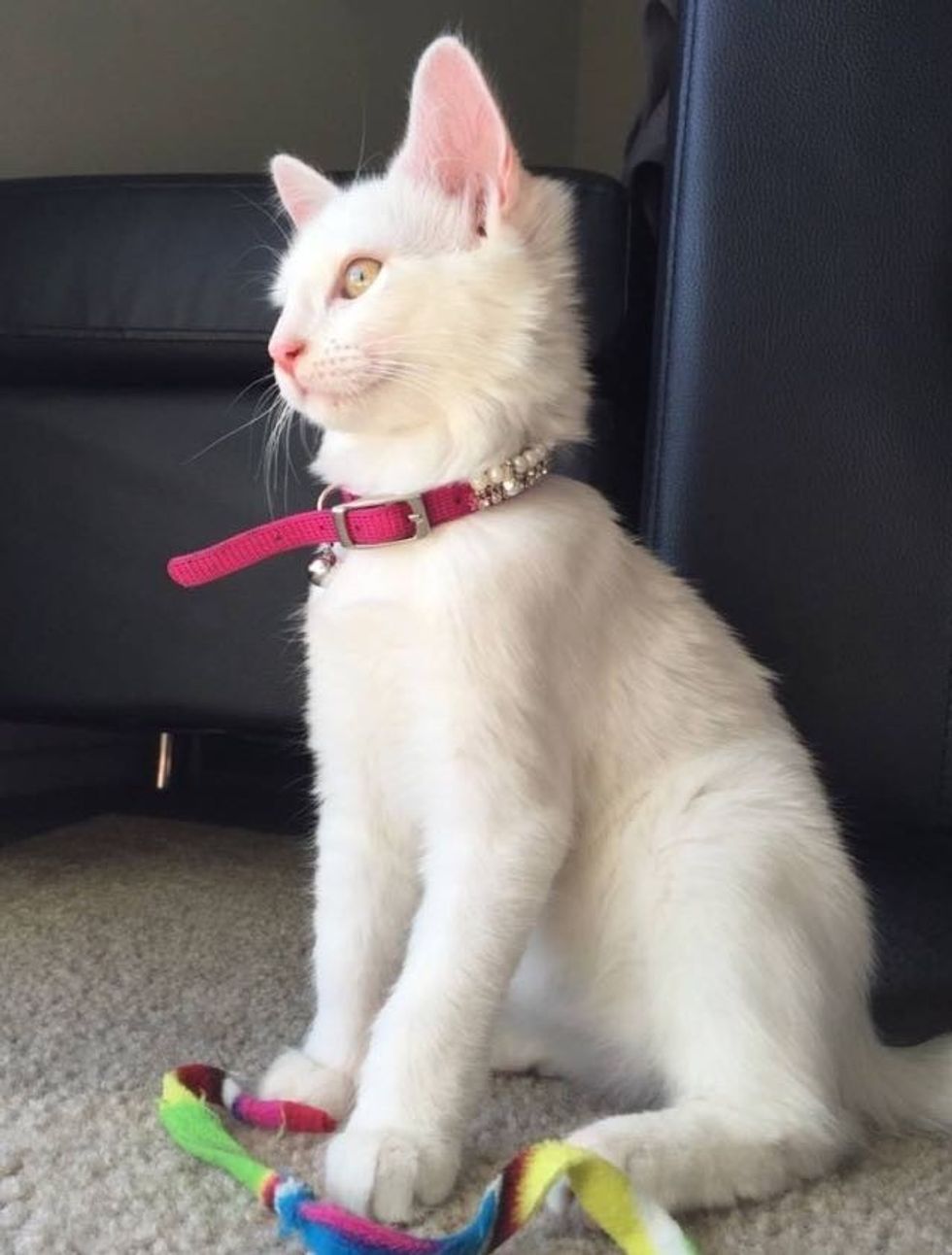 Courtesy of Cynthia
"She is a touch under 4 pounds which ages her at about 3-4 months. She absolutely loves human company and cuddles, and is very playful."
What a transformation!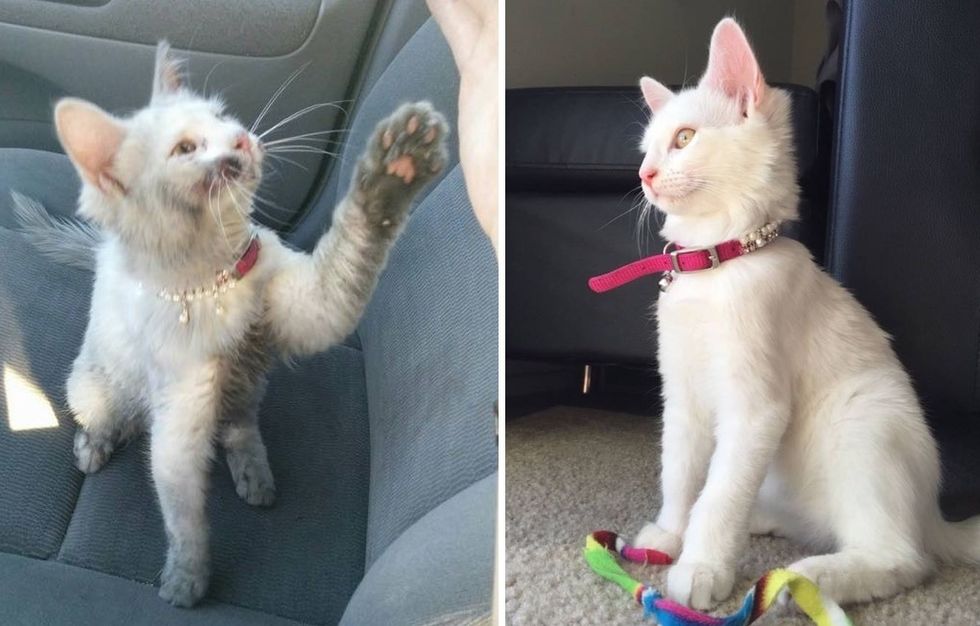 Courtesy of Cynthia
Update: The kitty has found a forever loving home!
Share this story with your friends! (more info: reddit)