This kitty is instinctively kneading or making air muffins while chowing down the food! It's beyond cute!
What's she wearing? Her cuteness is overwhelming so I will ignore it! Her human did mention that her kitty wears the little tutu to prevent her from licking her leg which is being treated. "It works the same way as a collar but much more suitable to walk and eat," the kitty's human wrote.
[Scroll down for video]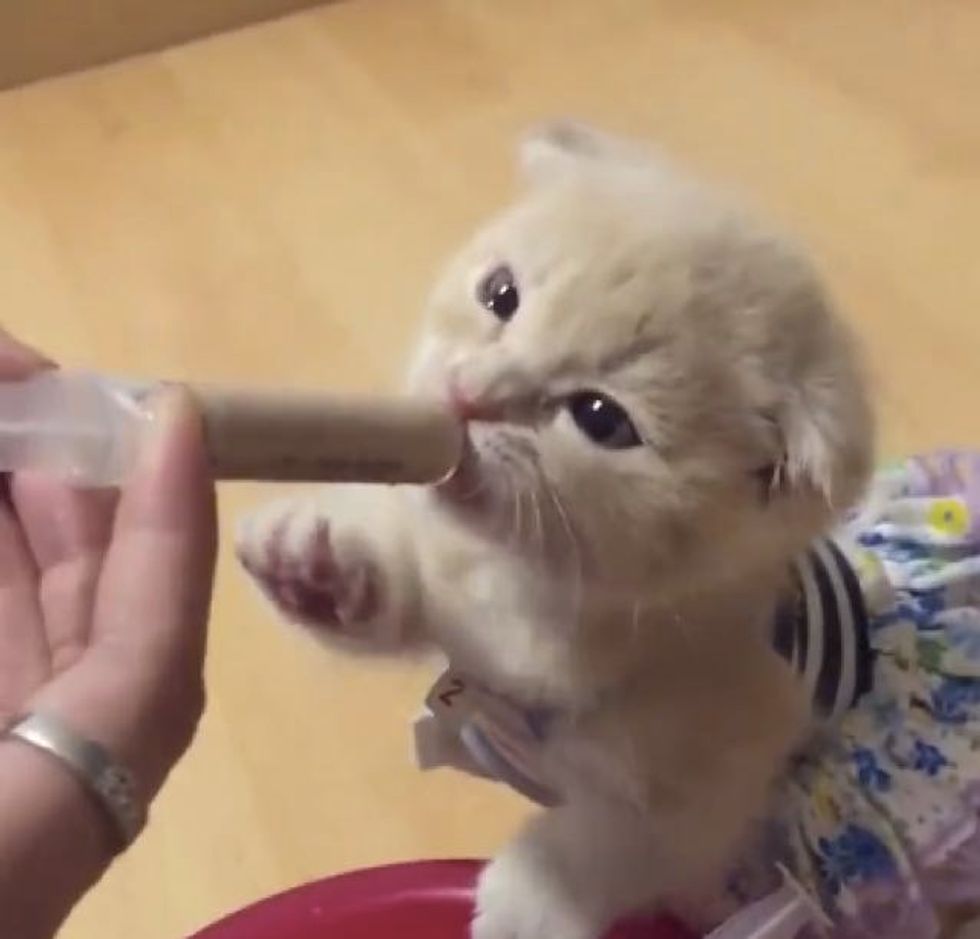 The kitty really really loves the food. "She sucks a syringe by herself," said the human.
Watch this cute kitty in action: