A tiny kitten covered in mange caught the attention of rescuers when they came to save a dog at a shelter. They knew that they couldn't leave without him!
Meet Baby Jorah!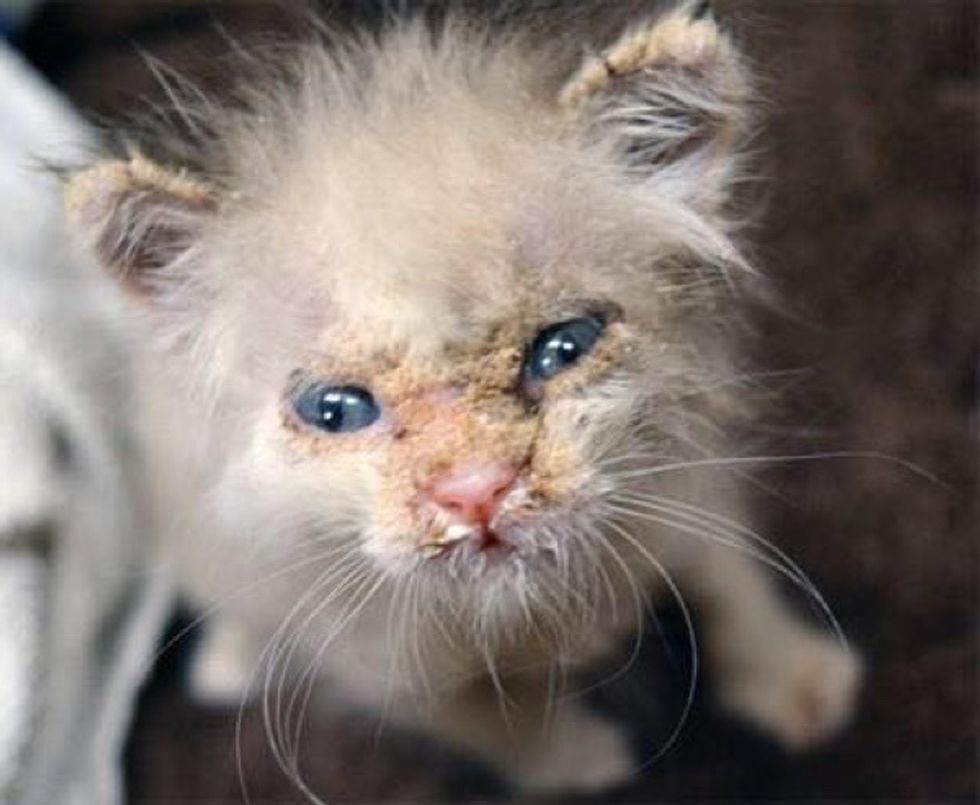 Justin Bartlett Animal Rescue
This tiny kitten, just under four weeks old, was brought to the county shelter in need of immediate medical attention. He was covered in mange all over his face and body.
Rescuers of Justin Bartlett Animal Rescue (in Royal Palm Beach, Florida) were there to pull an emaciated Hound. When they saw the kitten, they knew that they had to take him as well. "They were both rescued at the same time from the shelter," the rescue told Love Meow.
Underneath all the crusty scabies is a gorgeous cream colored kitten. Soon after they got the little feline out of the facility, they realized what a big talker he was even though he weighed less than one pound.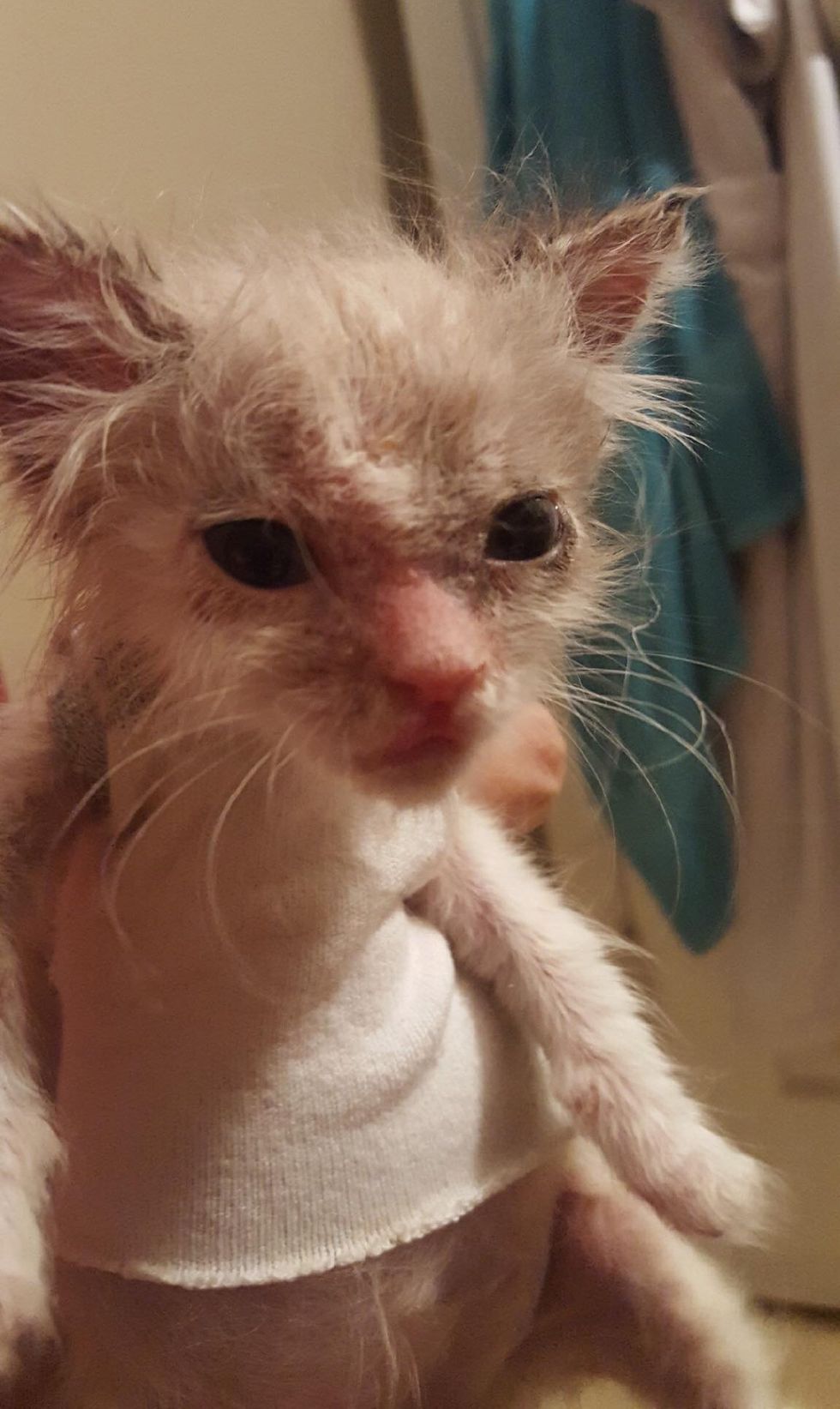 Justin Bartlett Animal Rescue
Little Jorah was placed in a foster home and started his treatment right away.
"Little cute and crusty Jorah got his revolution, for his skin and a medicated bath. And his foster momma made him a sock sweater, which he hates, so he wouldn't be able to itch and scratch himself! On top of that, this poor boy also has to be on antibiotics for a cold."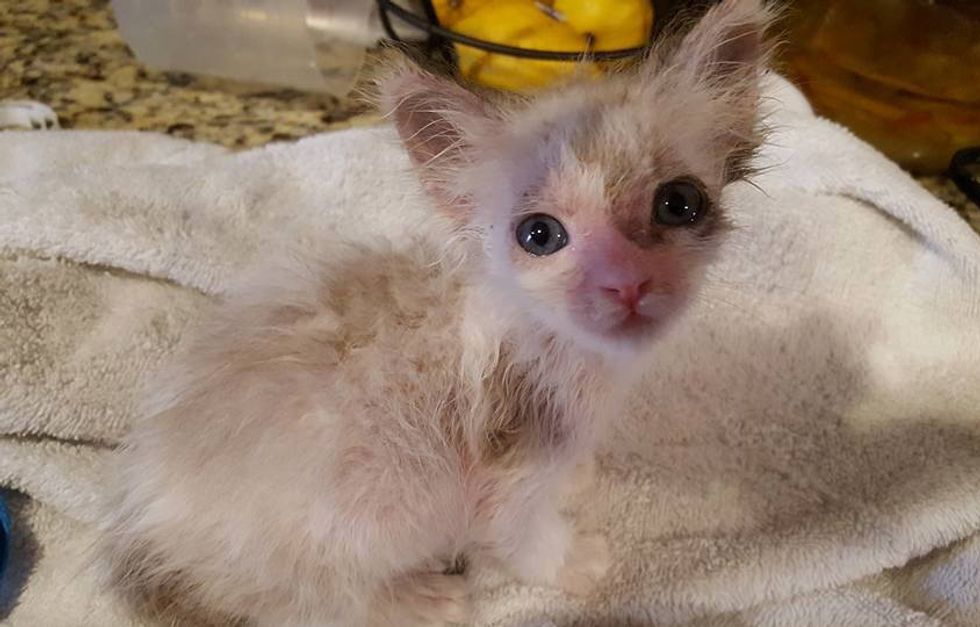 Justin Bartlett Animal Rescue
The tiny kitten has a ravenous appetite. He is making up for the lost meals and working so hard to get bigger and stronger every day.
It takes some time for him to heal completely, but Jorah has made amazing progress in just a few days!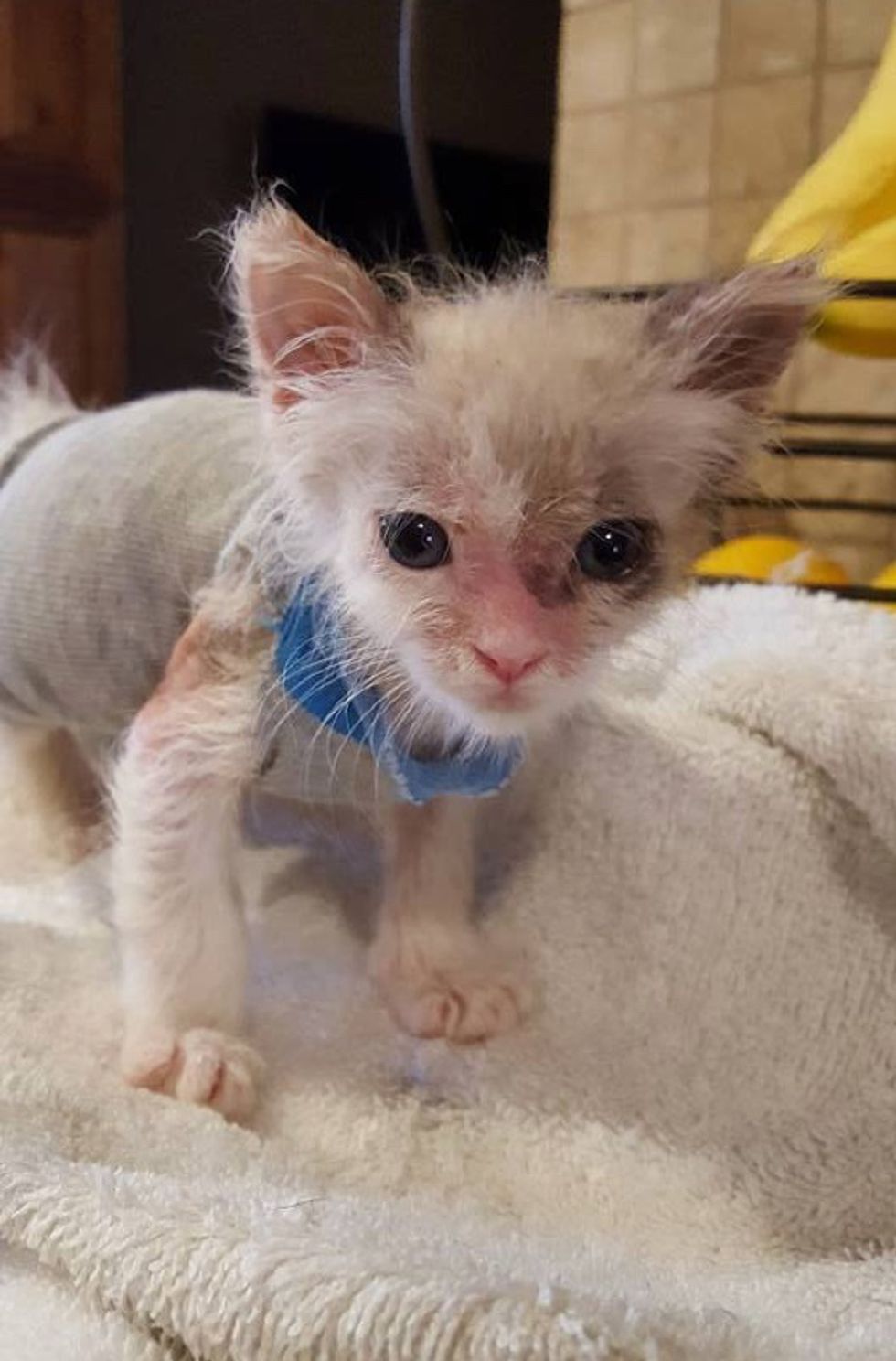 Justin Bartlett Animal Rescue
"He's so itchy from his crusty scabies, but the sock is doing the trick," Justin Bartlett Animal Rescue said.
"He received another nice bath and a new sock sweater. A lot of his mange crusts are falling off and he is starting to feel more comfortable."
With the amazing care from his foster mom, Jorah is looking better each day.
His fur is growing back and he's fluffier than ever.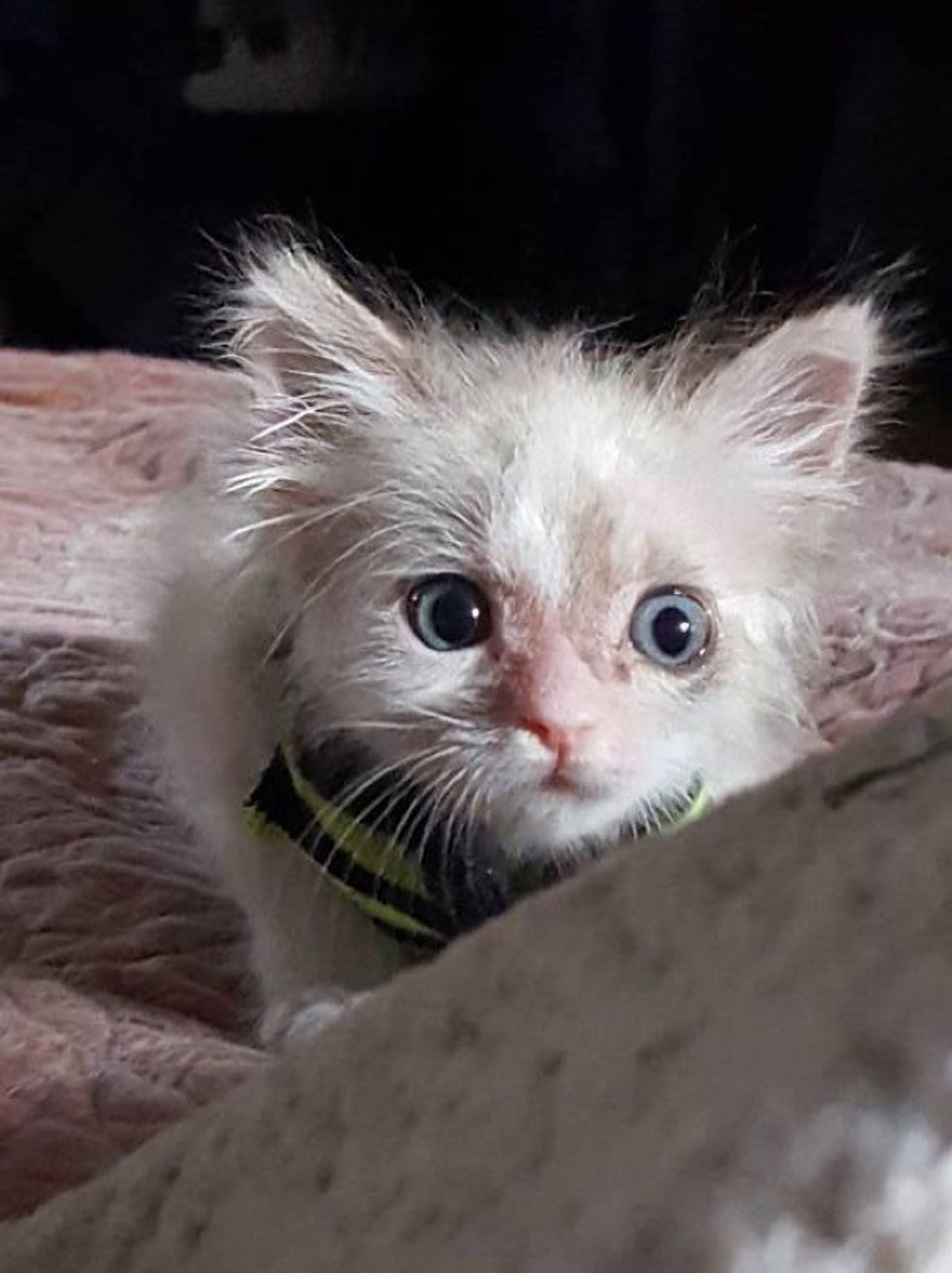 Justin Bartlett Animal Rescue
It's been 10 days since the rescue.
His face is no longer covered in crust.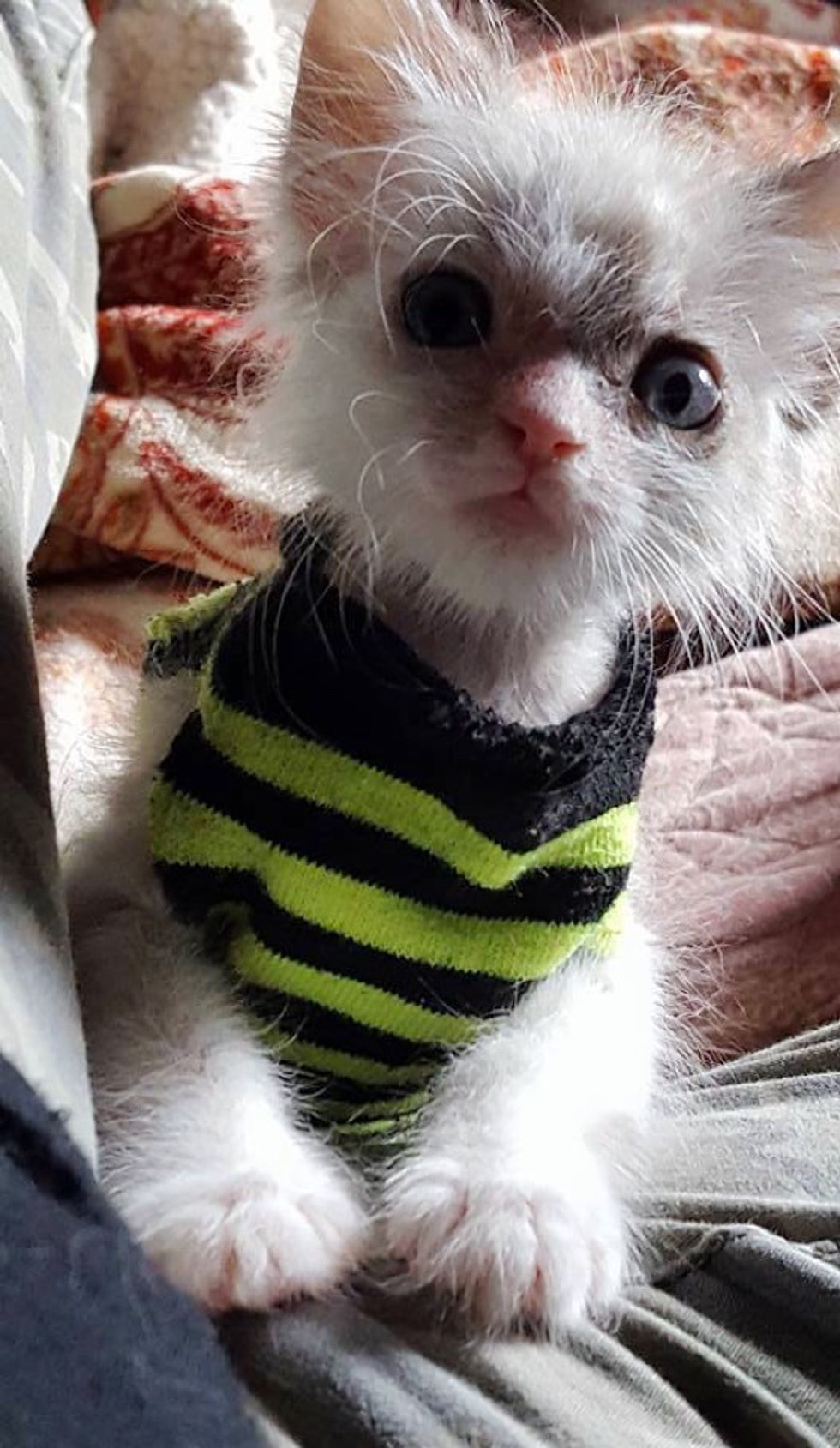 Justin Bartlett Animal Rescue
The sweet kitty keeps surprising his humans what an absolute cutie he really is :).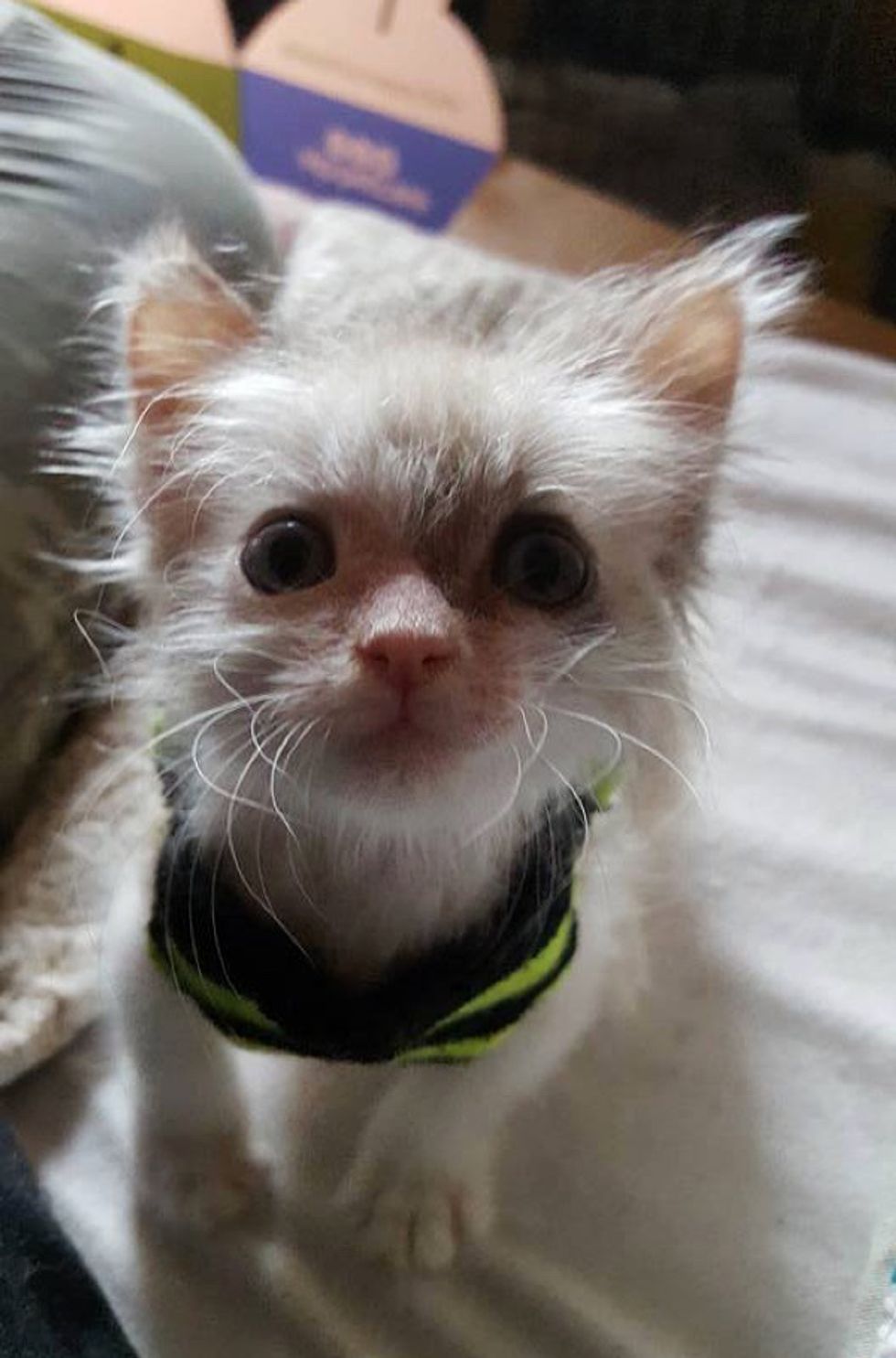 Justin Bartlett Animal Rescue
Share this story with your friends. If you would like to support their rescue efforts, click here to see how you can help. Follow Jorah on Justin Bartlett Animal Rescue's Facebook page.
Related story: Rescued Feral Cat Surprises His Human One Day When He Decides to Love