A tiny kitten whose eyes barely opened was found abandoned in a parking lot by a good Samaritan named Aiden.
The kitten was smaller than the size of his palm. They took the tiny fur ball to the vet where she received a clean bill of health. At 2 weeks old, they decided to foster the little one until she gets bigger. "We already have two adopted kittens and a puppy," so they are not able to take in more. Fearing what might happen to the kitten if they took her to a shelter, they turned to social networking for help.
They posted the story on tumblr. The message just spread out. Thousands of people have re-posted the story on the site. Within a day, they have had potential adopters lined up and are able to find the best home for the little kitten.
"Tumblr has once again proven what we can accomplish together, and by sharing we found the baby a caring home."
Tiny kitten whose eyes barely opened was found in a parking lot.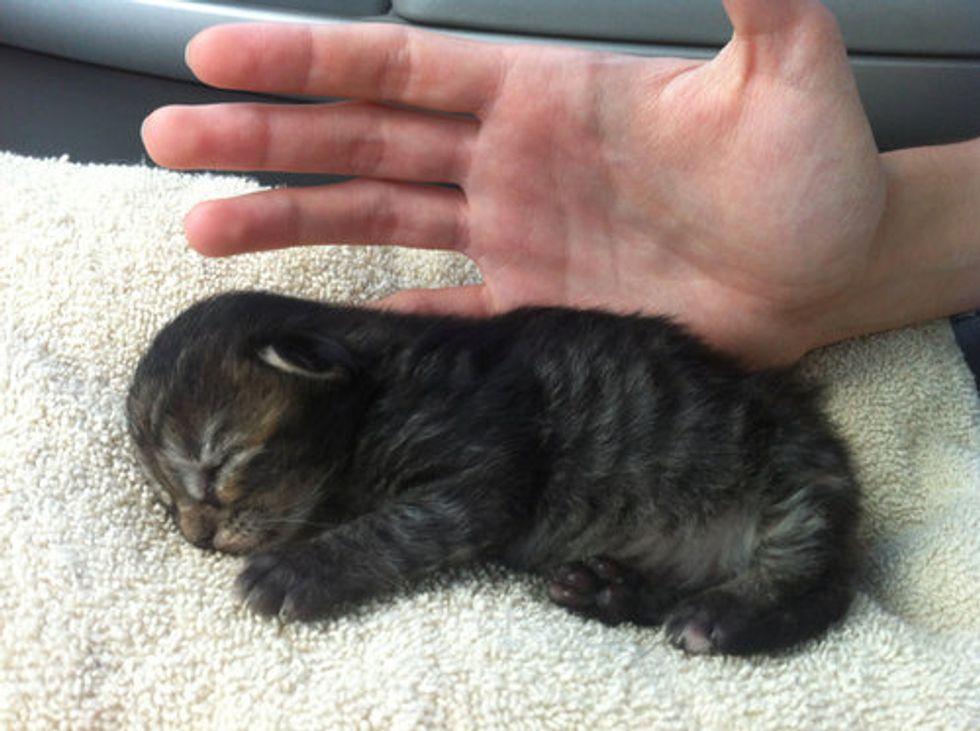 Getting her belly full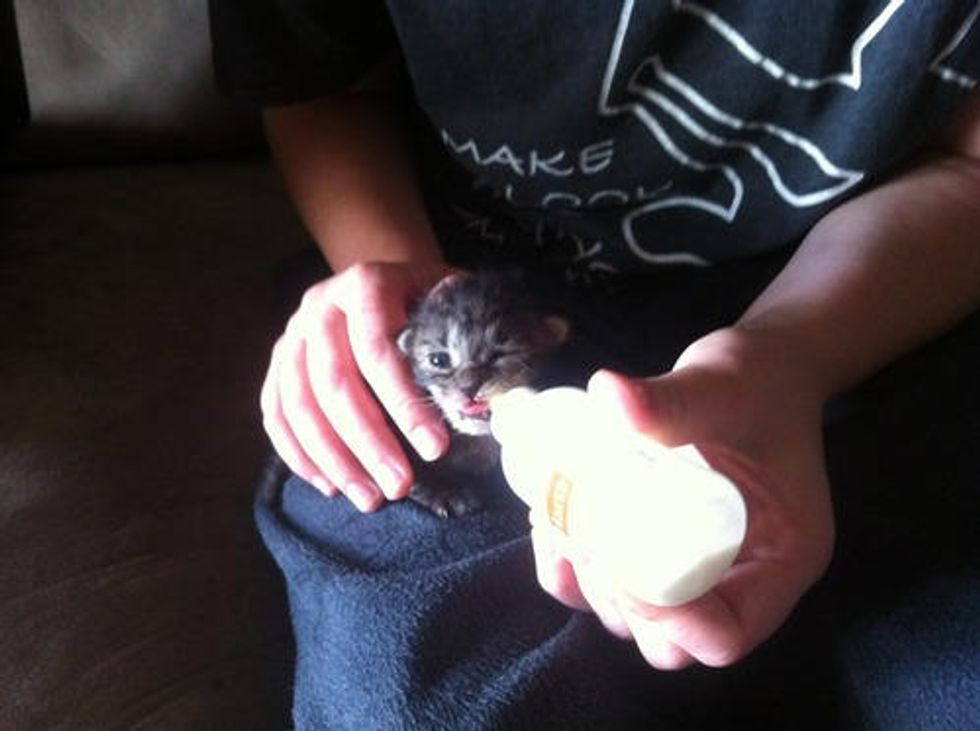 She's found someone to love her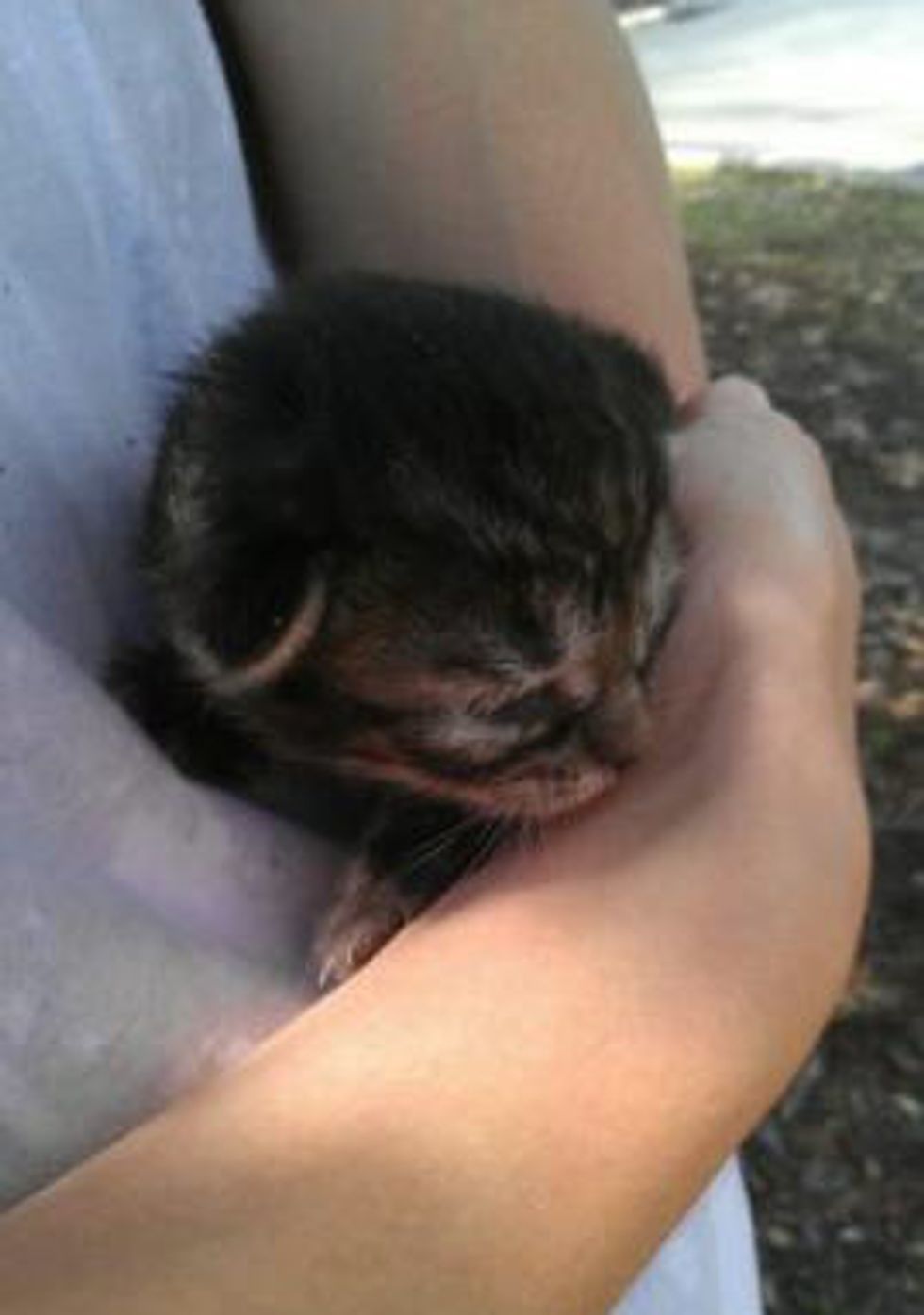 Photos via tumblr.